As of October 2020
Major tourist information centers in the city
JNTO-certified information center for foreign tourists
(On the premises of JR Takamatsu Station)Kagawa-Takamatsu Tourist Information
Category3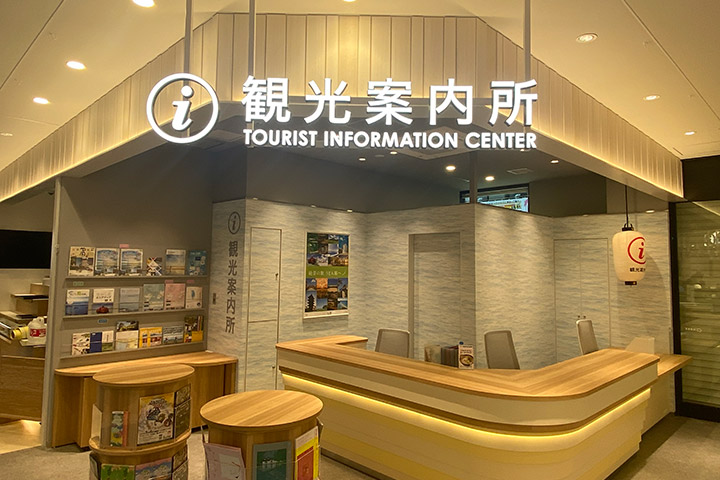 | | |
| --- | --- |
| Address | 1-20 (JR Takamatsu Station Concourse on the 1st floor) Hamanocho, Takamatsu, Kagawa, 760-0011 Google Map |
| TEL | 087‐826-0170 |
| Business hours | 9:00-20:00(Available around the clock) |
| Supported languages | Japanese, English, Chinese, Korean |
| Wi-Fi | Available(Free) |
| Internet PC | Available(Free) |
(Inside Takamatsu Airport)Takamatsu Airport Information Center
Category3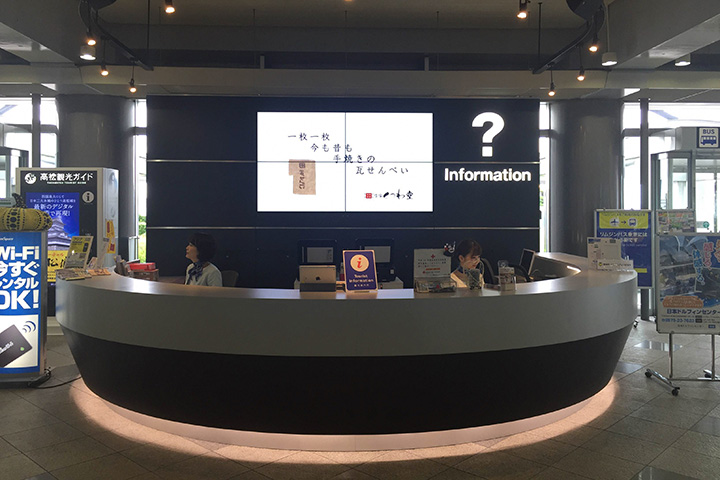 | | |
| --- | --- |
| Address | 1312-7 Konancho Oka, Takamatsu, Kagawa, 761-1401 Google Map |
| TEL | 087‐814-3355 |
| Business hours | 8:15-21:40(Available around the clock) |
| Supported languages | Japanese, English, Chinese, Korean |
| Wi-Fi | Available(Free) |
RIHGA Hotel Zest Takamatsu
Category1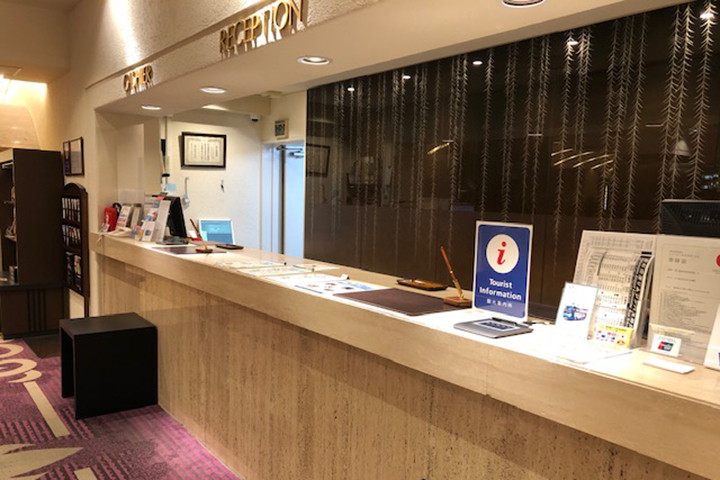 | | |
| --- | --- |
| Address | 9-1 Furujimmachi, Takamatsu, Kagawa, 760-0025 Google Map |
| TEL | 087‐822-3555 |
| Business hours | 8:00-18:00(Available around the clock) |
| Supported languages | Japanese, English |
| Wi-Fi | Available(Free) |
| Internet PC | Available(Free) |
Royal Park Hotel Takamatsu
Category1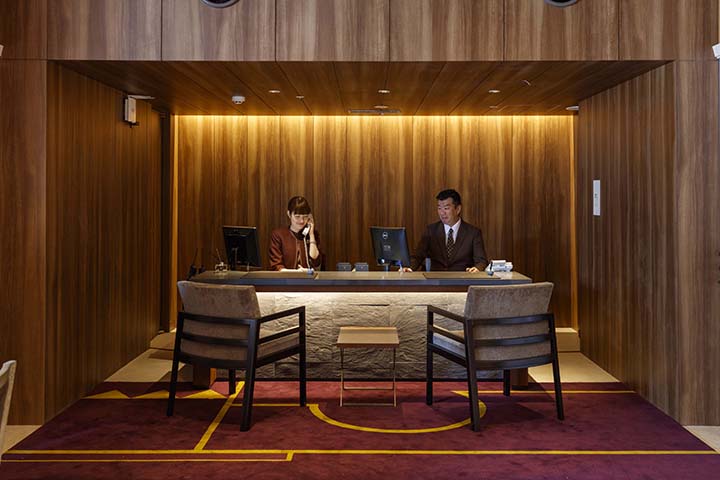 | | |
| --- | --- |
| Address | 1-3-11 Kawaramachi, Takamatsu, Kagawa, 760-0052 Google Map |
| TEL | 087‐823-2222 |
| Business hours | 8:00-18:00(Available around the clock) |
| Supported languages | Japanese, English, Chinese |
| Wi-Fi | Available(Free) |
| Internet PC | Available(Free) |
*About the classification of categories
Category3 :

Service is always available in English. In addition, guidance is available in two or more non-English languages. We provide guidance to tourists on a national level. Basically, our services are available around the clock. Wi-Fi is available. We are in a location with many gateways and foreign visitors.

Category2 :

We always have staff members fluent in English. We provide extensive guidance.

Category1 :

Service in English is available in some form even if we do not always have English-speaking staff. Information about the surrounding area is provided.
Click the following link for detailed information about the JNTO's certification of information centers for foreign tourists.
https://www.jnto.go.jp/jpn/projects/visitor_support/tic_nintei.html