The Sunport extends along the seaside of JR Takamatsu Station. The cityscape around it has been developing brilliantly for a dozen years. Now it is the center of Takamatsu not only for transport, but also for culture and information. New facilities, tourist attractions, restaurants and more have been erected. This feature focuses on Takamatsu for wheelchair users.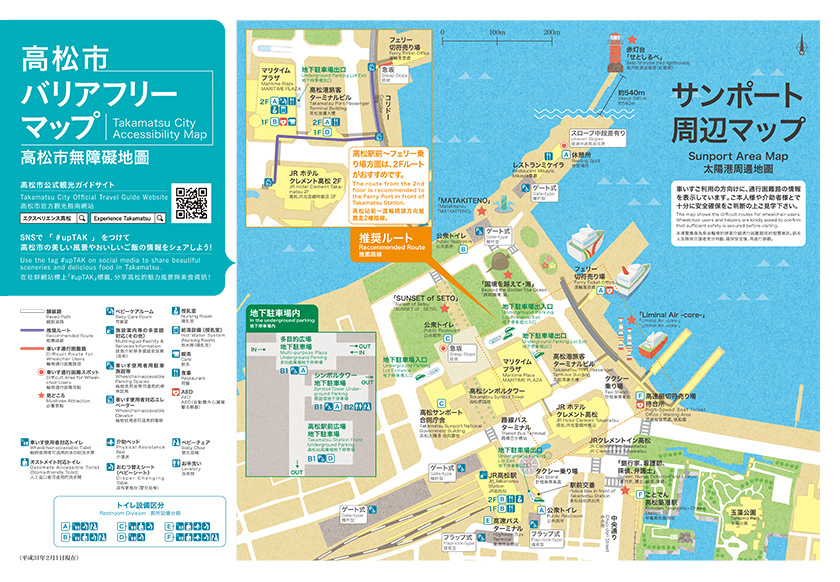 Cars are the most common means of transport in Kagawa Prefecture.
The Sunport is a compact cluster of various means of transport including railways, buses and ships. The Sunport Underground Parking Complex is useful for those visiting by car.
It is highly recommended to wheelchair users who drive independently or who are driven by helpers when visiting the area surrounding the Sunport.
This underground parking complex is divided into three zones: the Multi-Purpose Square Underground Parking Lot, the Symbol Tower Underground Parking Lot and the Takamatsu Station Square Underground Parking Lot. Each zone has two basement levels. Handicap parking can be found next to the management office on the upper basement level in each zone. You can park your car at the parking lot closest to your destination.
---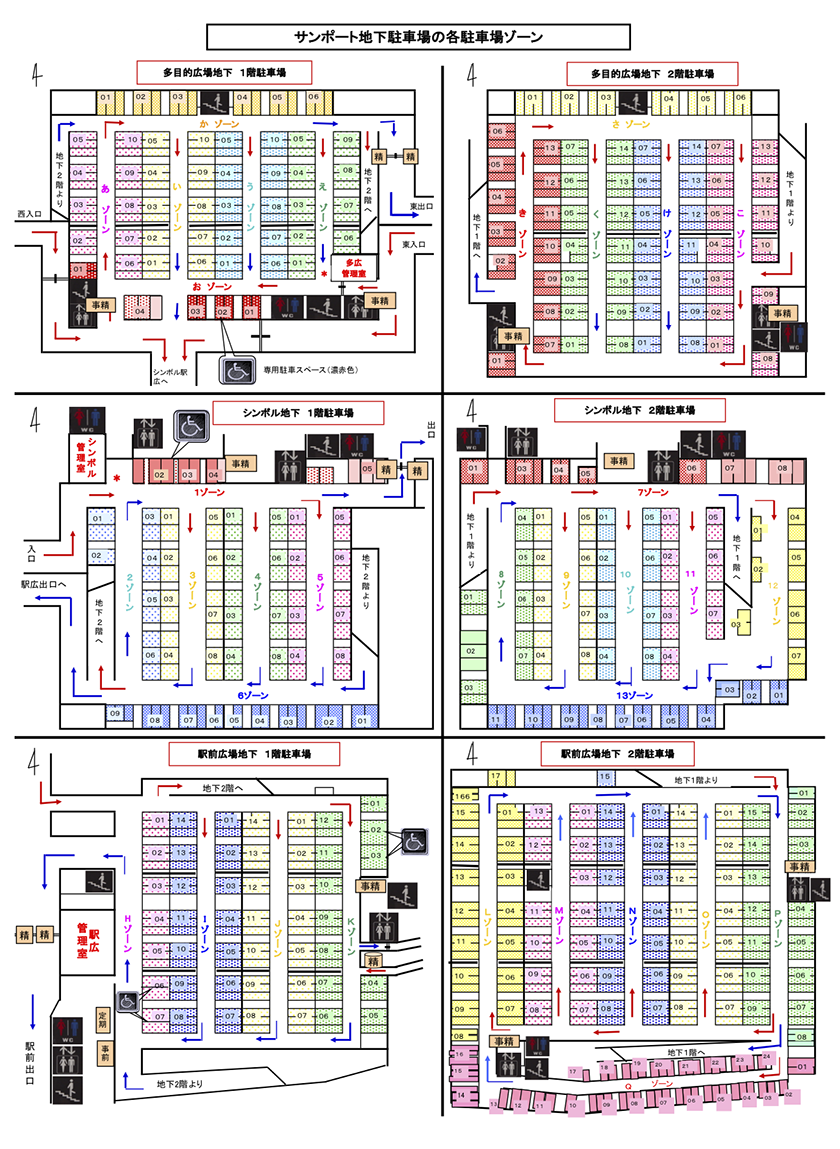 If you require assistance getting in or out of the car or to inquire about the availability of vacant spaces in advance, contact the management office by phone. (Please note that reservations are not available.)
Sunport Underground Parking Complex Management Office 087-821-0400
6:30~24:00
---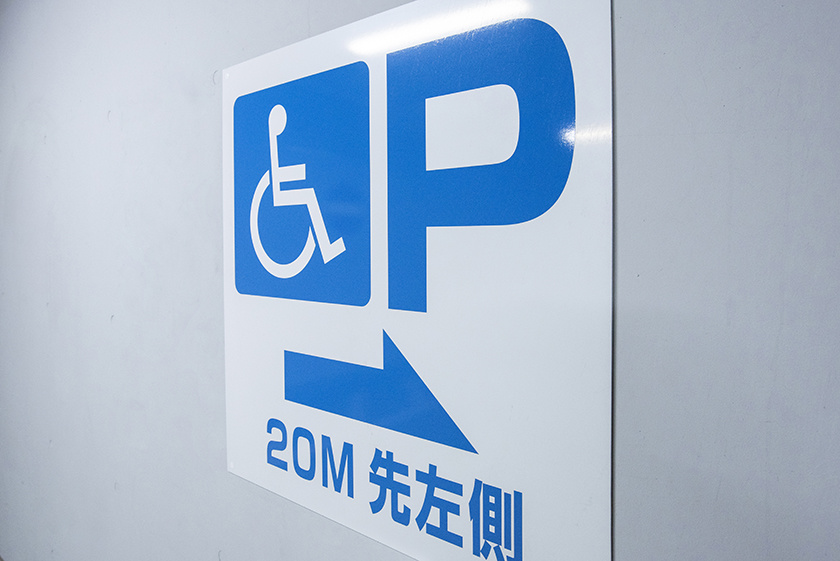 If you slowly move forward from the entry gate, you will see a large sign board, which will help you navigate inside the facility.
---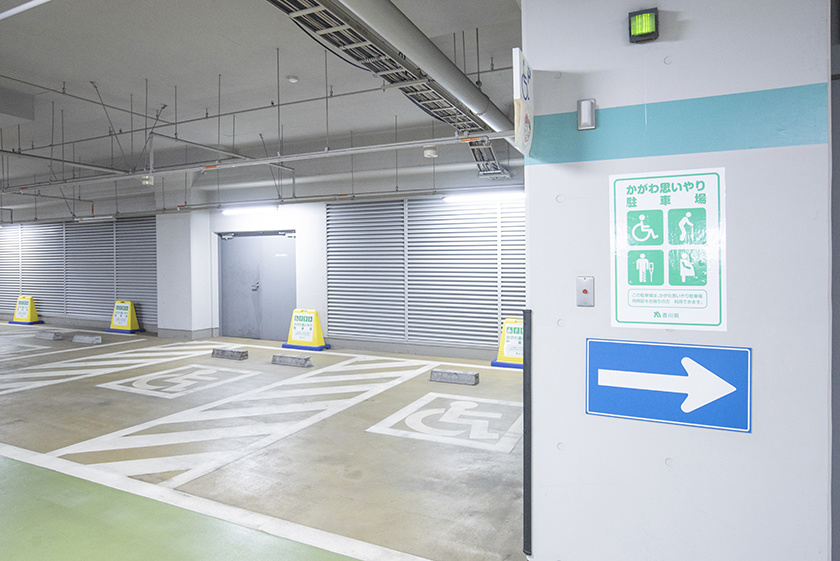 Each parking space has wide clear areas on both sides, making it easy to take a wheelchair out of or put one into a car.
After getting out of the car, take the nearest elevator to your desired floor.
Consider an example of a parking scenario at the Symbol Tower Underground Parking Lot to visit the Central Pier and then the Red Lighthouse.
---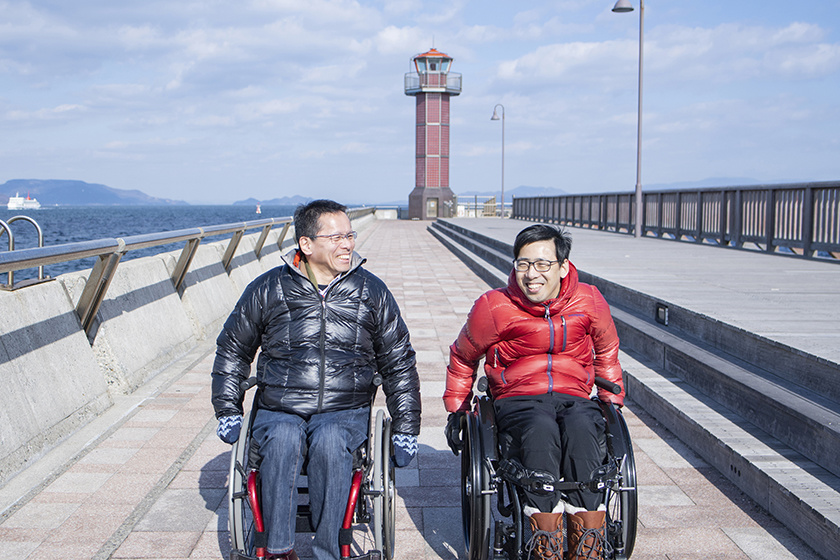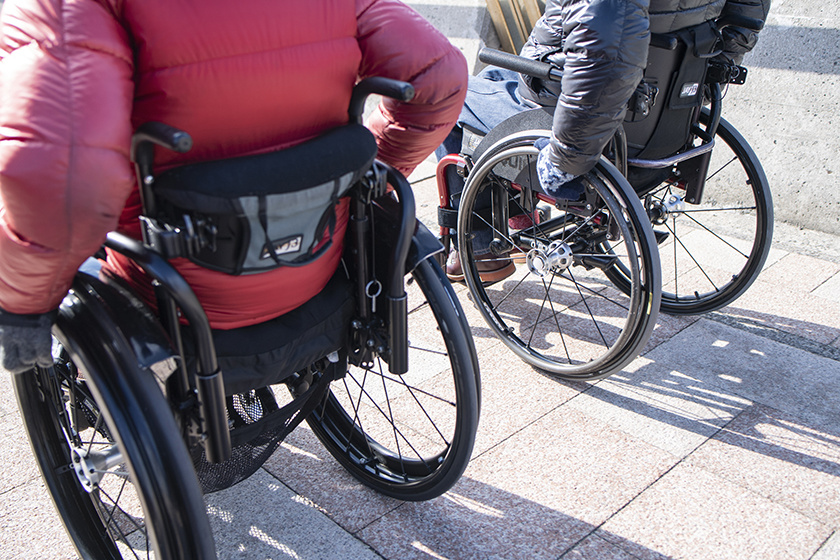 Located at the end of the Central Pier, the Red Lighthouse, also known as Setoshirube, is a landmark of Takamatsu Port.
To reach the Red Lighthouse, take the long, flat pathway equipped with slopes. A relaxing excursion is nice on a sunny day among the sea breeze.
Takamatsu Port has a number of nearby artworks. Continue slightly further to reach them. Take a look while visiting the Sunport.
When strolling in the seaside area, you may become hungry.
The Sunport has many different restaurants serving specialties of Kagawa Prefecture.
The information below may be helpful when choosing where to eat in this district.
---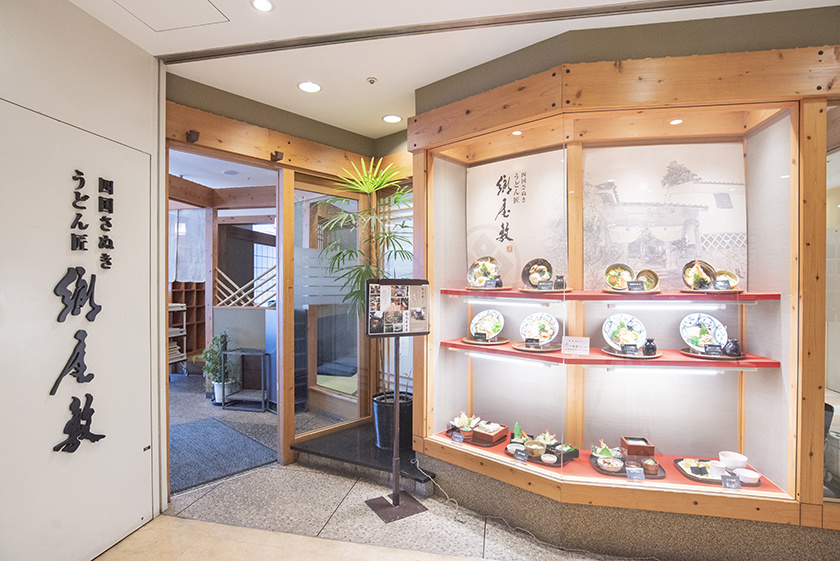 Udon-sho Goyashiki Sunport
Sanuki udon noodles are synonymous with Kagawa Prefecture. Enjoy udon noodles made of 100% domestic wheat and the master chef's specialties.
Business hours:11:00~21:30(LO 21:00)
Regular holidays:Open all year round
TEL:087-822-1128
---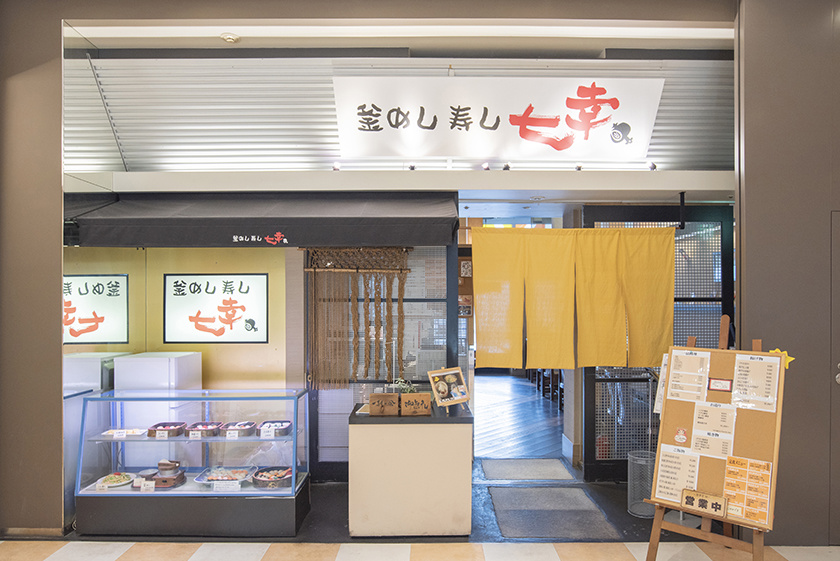 Kamameshi & Sushi Shichiko
A Japanese restaurant serving kamameshi, rice and other fresh ingredients procured fresh from the market cooked in small pots, as well as sushi and fugu (blowfish) dishes.
Business hours:11:00-14:00 (L.O)/17:00-21:30(L.O)
Closed all day or in the evening on Mondays
TEL:087-811-7776
---
Sanuki Sanshudon Nikudon Samurai
A grilled meat specialist runs a restaurant exclusively serving nikudon (rice bowls topped with meat), including juicy sanshu nikudon with three different pieces of tender meat cooked at a low heat.
Business hours:11:00-21:00 (L.O. 20:30 )
Regular holidays:Open all year round
TEL:087-811-3601
Suppose that you decided to enjoy lunch at MIKAILA in the Takamatsu Port Rest House.
---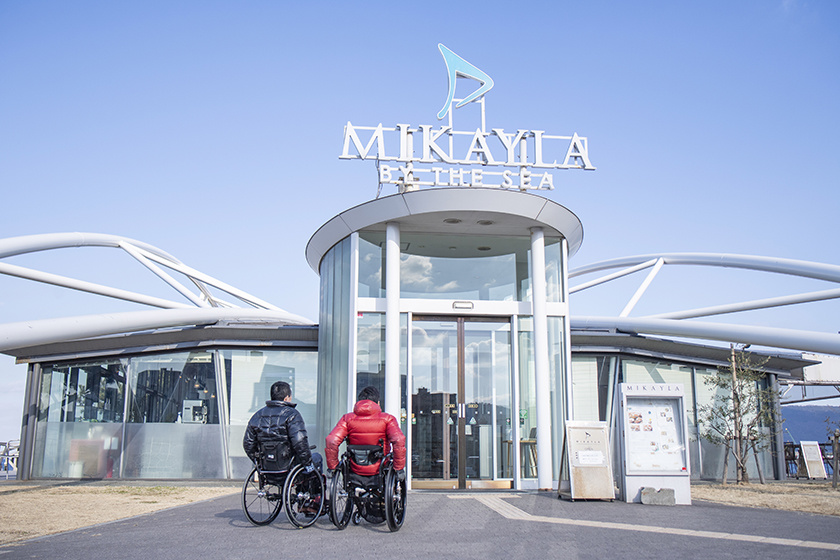 MIKAYLA is a casual restaurant at the Central Pier. Watch ferries arriving and departing and enjoy the view of the peaceful Takamatsu Port over a meal.
---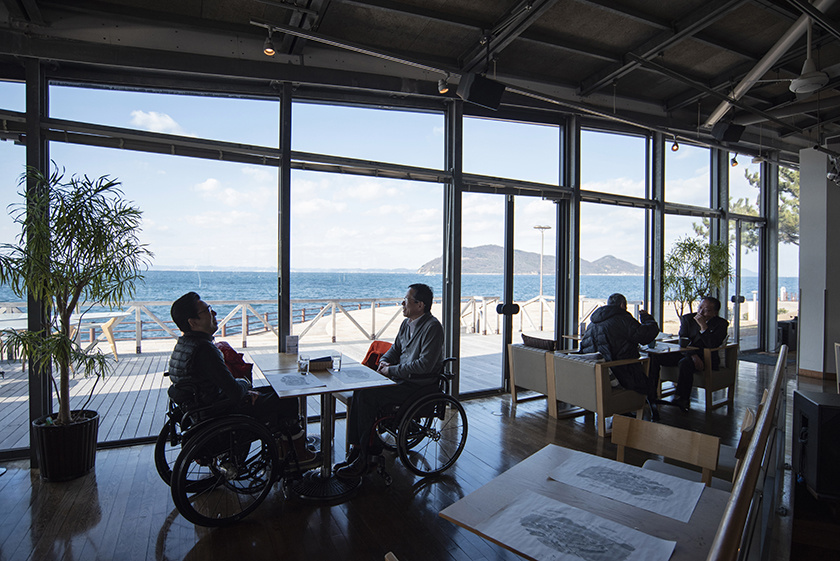 The restaurant has such a large interior that it is easy to move in wheelchair. If you ask the staff, they will readily move your chair or offer other assistance.
---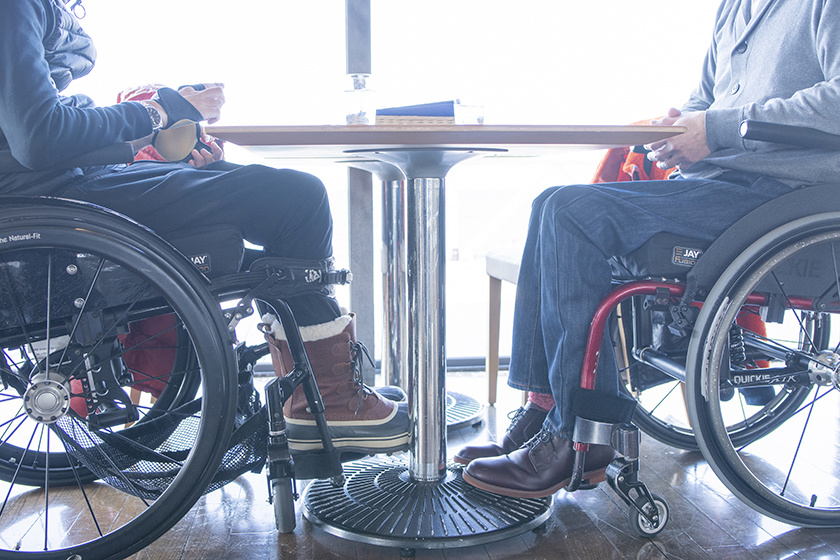 Order the fish dish of the day and sandwiches with grilled bacon and plenty of vegetables for lunch.
---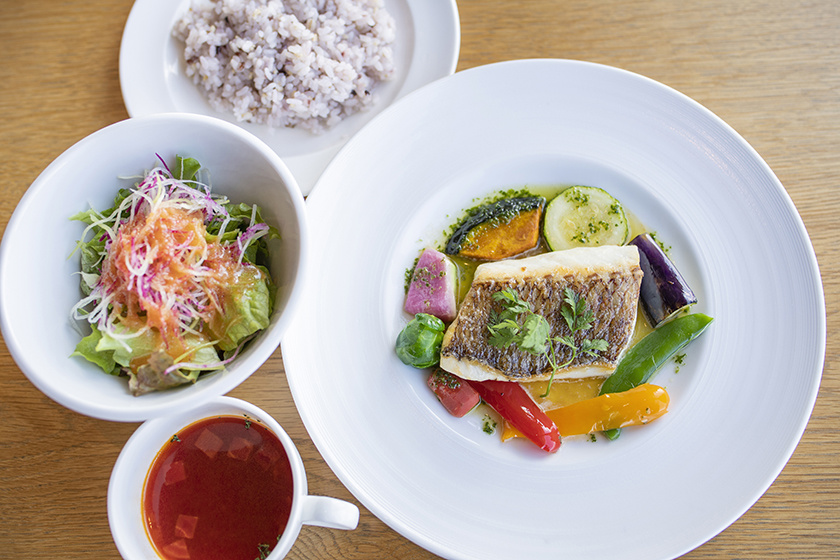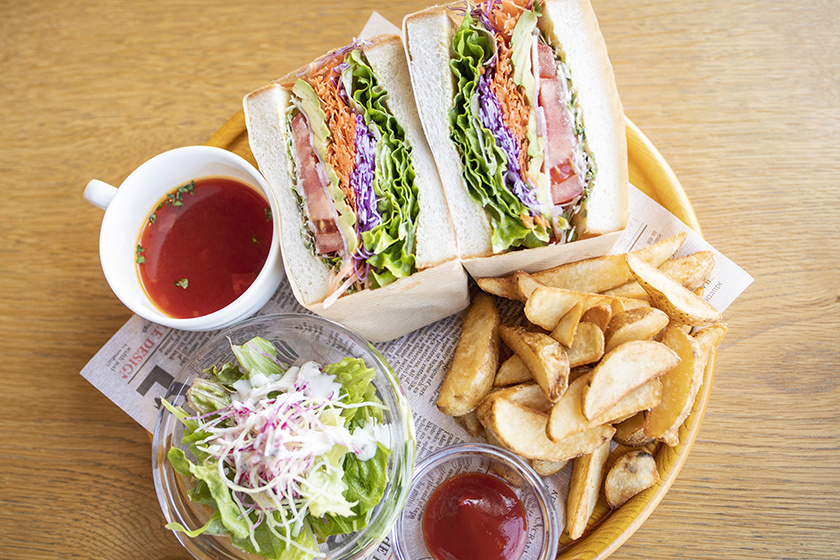 Enjoy chatting in the warm atmosphere of the restaurant.
---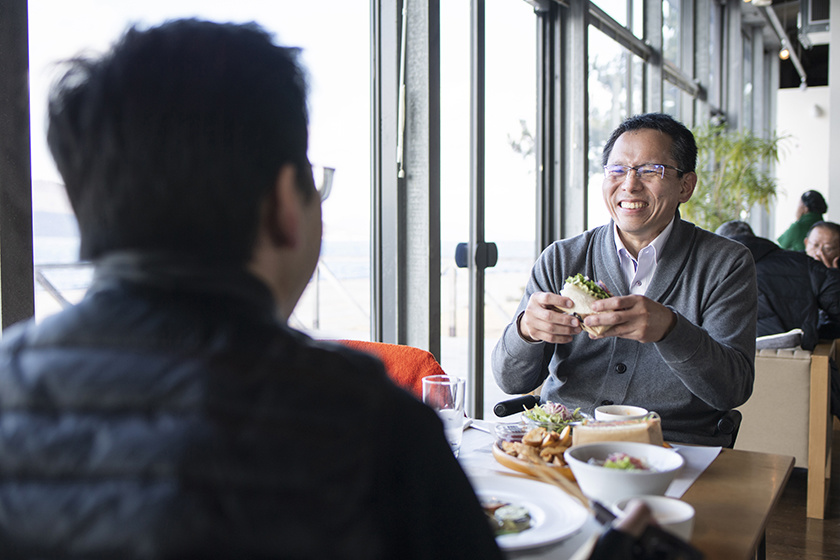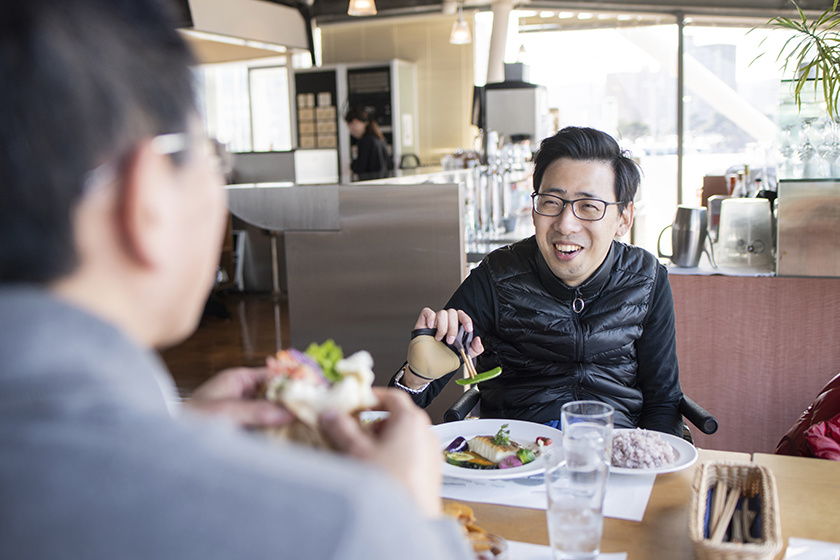 The restrooms are wheelchair accessible.
---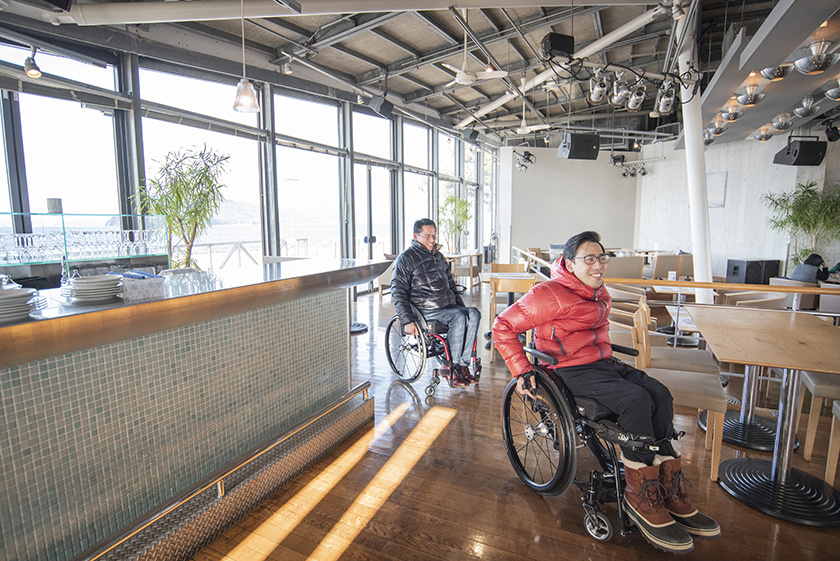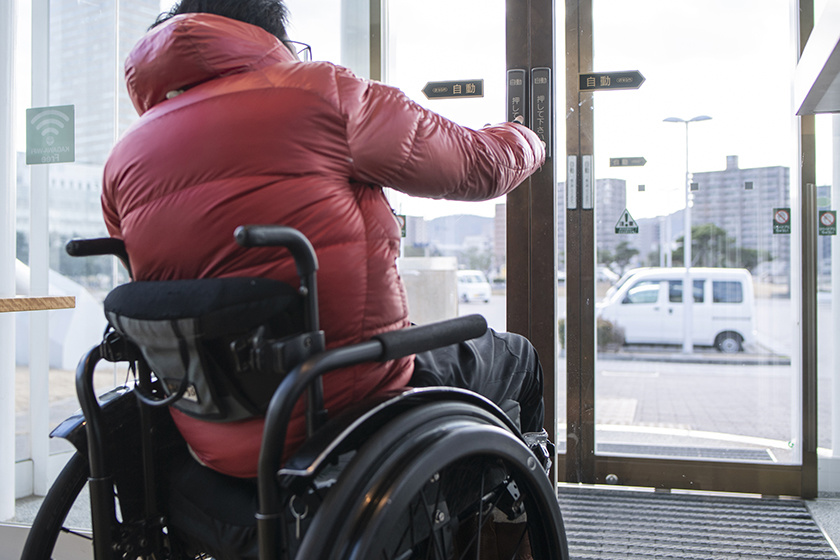 The substantial meal and accommodations will make you very happy.
Dining at an outdoor table is recommended on a day with a light breeze.
MIKAYLA
Business hours:11:00-17:00(L.O)/17:00-21:00(L.O)
Regular holidays:Open all year round
TEL:087-811-5357
---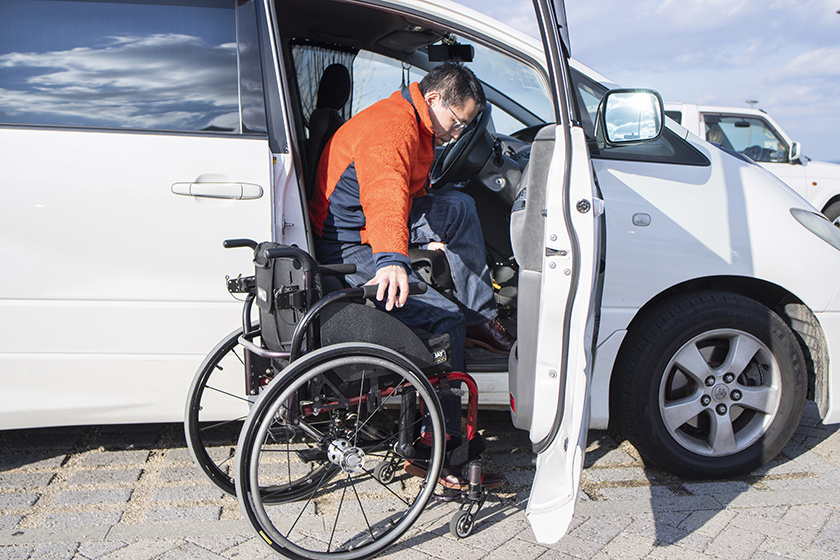 Next to this restaurant is a parking lot with a barrier gate. Park there and directly enter the restaurant.
It is so conveniently designed that it provides excellent space for entering and exiting a vehicle.
This article was created with the help of Haruhito Tamura of the Mr. Kagawa Branch of the National Federation of Spinal Injury Sufferers Associations / Spinal Injuries Japan and Mr. Eiji Kawada. They say that they often visit the Sunport for business and personal matters in their daily lives.
This area is relatively well developed, but it may have unexpected inconveniences. Mobility is more stress-free and sightseeing is more enjoyable for wheelchair users if those around them offer assistance. To make this area visited by many people in the future, we want to keep our perspective wide and eyes to notice (what is happening around us).
---

Udon-sho Goyashiki Sunport
Business hours

11:00~21:30(LO 21:00)

Regular holidays

Open all year round

TEL

087-822-1128
Kamameshi & Sushi Shichiko
Business hours

11:00~14:00(LO)、17:00~21:30(LO)

Regular holidays

Closed all day or in the evening on Mondays

TEL

087-811-7776
Sanuki Sanshudon Nikudon Samurai
Business hours

11:00~21:00(L.O. 20:30)

Regular holidays

Open all year round

TEL

087-811-3601
MIKAYLA
Business hours

11:00~17:00(L.O.)、17:00~21:00(L.O.)

Regular holidays

Open all year round

TEL

087-811-5357
Gathering date:2019.3.26 / Udon-sho Goyashiki Sunport
KEYWORDS