You think that, unlike cities with well-known downtown areas, Takamatsu does not have many places to visit at night, don't you?
The city center of Takamatsu actually holds a wealth of restaurants and pubs where you can enjoy the evening. You can explore the full range of options, including intimate places to have a drink, wonderful dining experiences, and a vivid bar scene.
---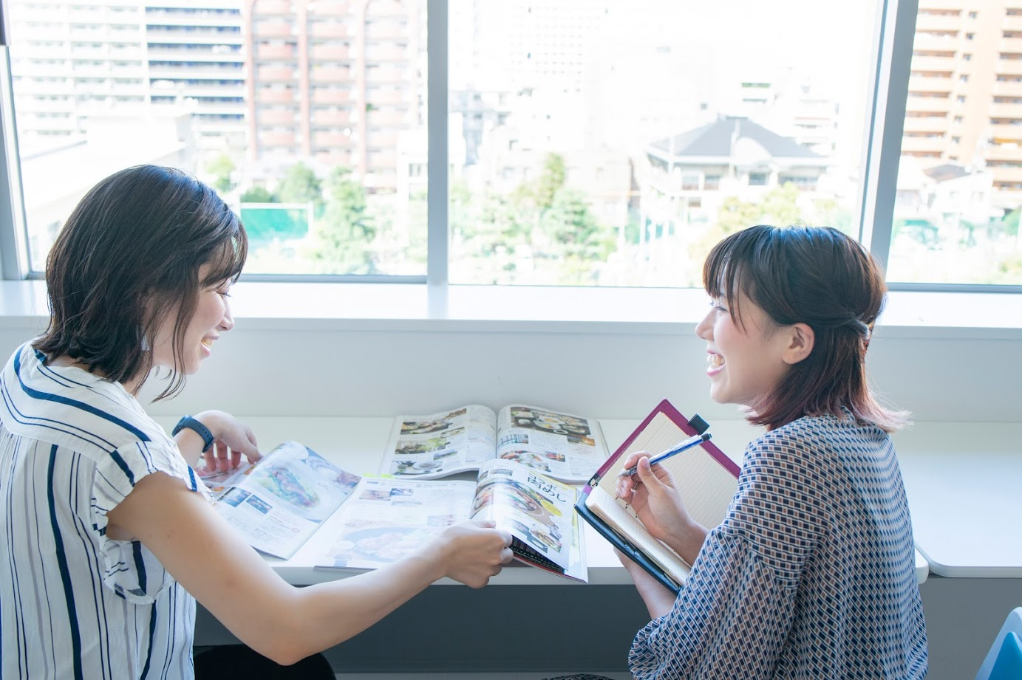 Here we introduce places recommended by members of the Chiiki Okoshi Kyoryoku Tai, a community organization working to revitalize the community. They are experts on Kagawa, always keen to experience new shops, restaurants, and bars.
Sumisake, a liquor shop specialized in Japanese sake & Tachinomi-bu Sukima, the shop's standing bar
---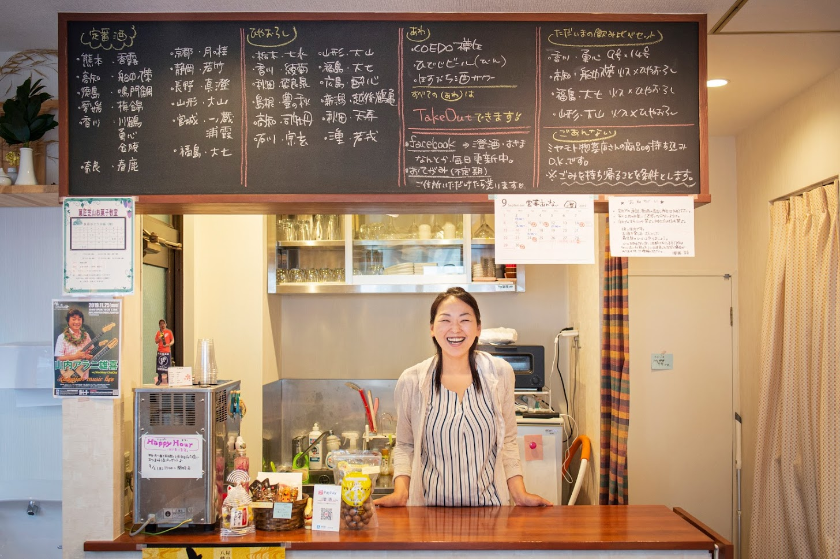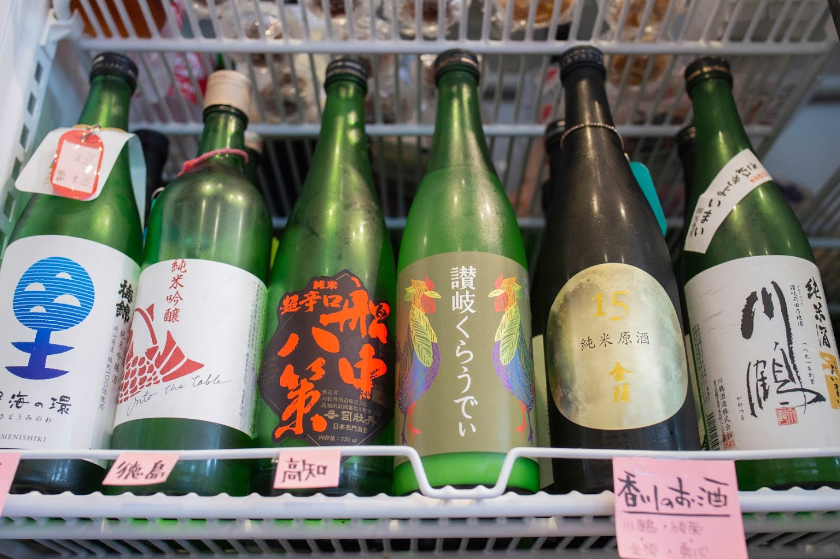 ---
This liquor shop, which opens at 11:00am, offers an array of carefully-selected Japanese sake from all over Japan, which you can enjoy in the shop. The lineup also includes locally-brewed sake from Kagawa and Shikoku.
---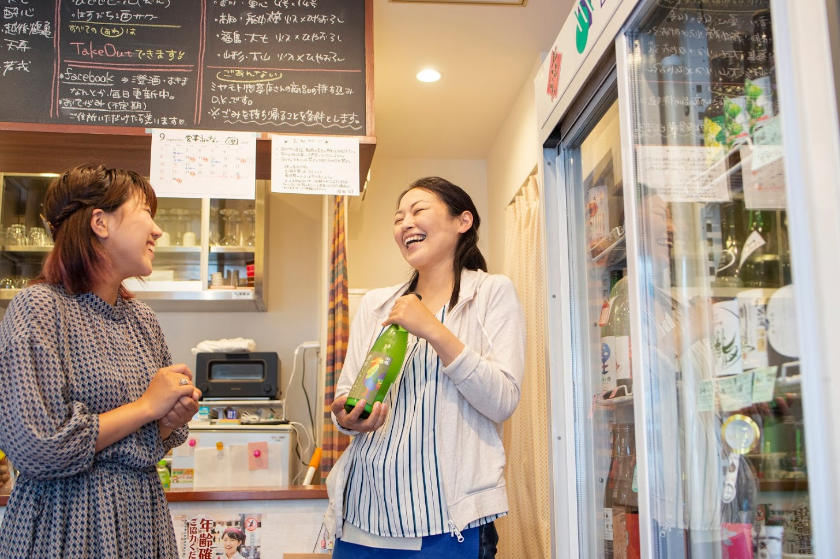 ---
Don't let Japanese sake intimidate you. You can enjoy it even if you are unfamiliar with it. Talk with the shop owner about your favorite flavors, and she will find the right bottle of sake for you.
---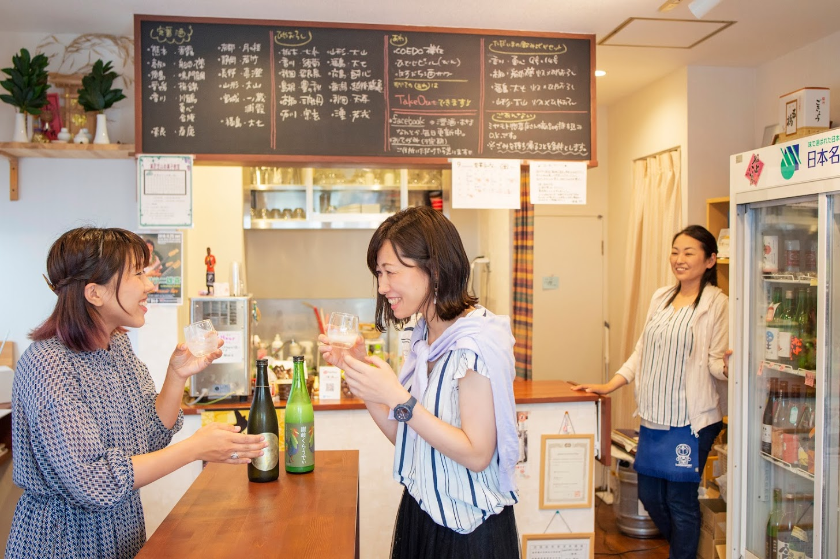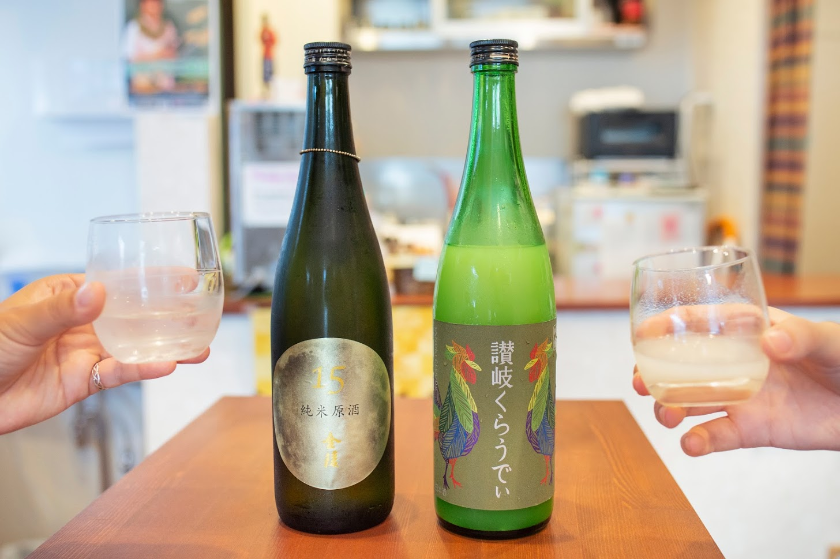 ---
She selected these two bottles of sake for us. She said that both are smooth, which she recommends for those who are drinking sake for the first time, or don't have a lot of experience with sake.
(Left) Kinryo's Junmai Genshu 15 sake features a refreshing texture. The good balance between sweet and sour makes this sake a popular choice.
(Right) Kawatsuru's Sanuki Kuraudi has a clean taste and a smooth, creamy texture.
---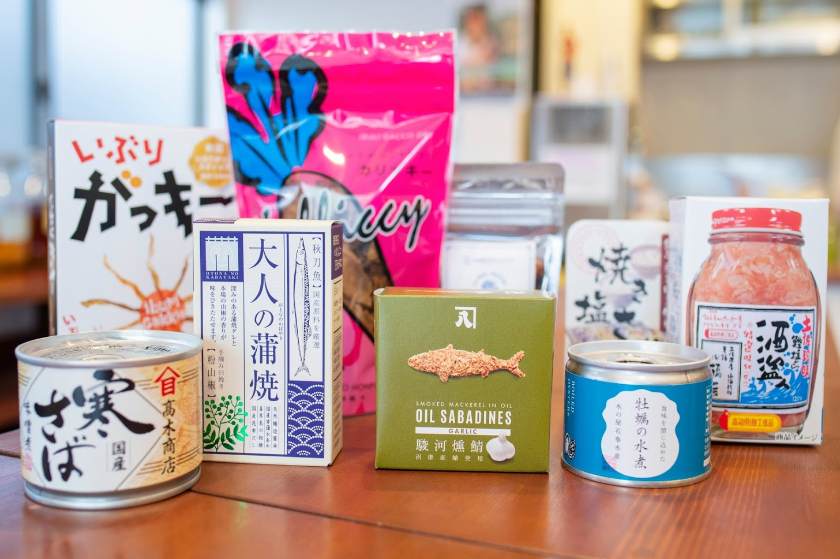 ---
The shop also has a huge variety of snack to nibble on. Their attractive packages make you want to try them all.
---
Kotoko
---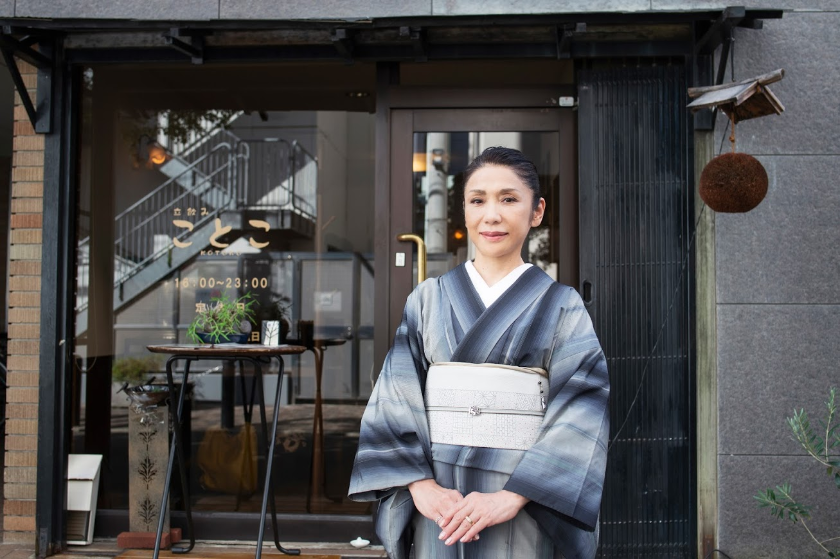 ---
In front of this standing bar hangs a cedar ball, a traditional sake-brewer's sign, and the owner welcomes customers dressed in a neatly worn kimono.
She said that many of the bar's customers come seeking the unique qualities of Japanese sake, which is a little dry and has a clean taste.
---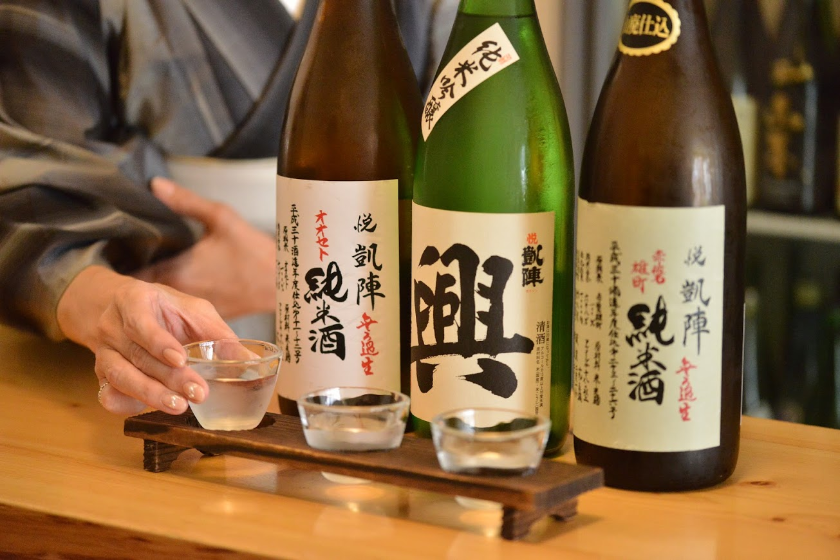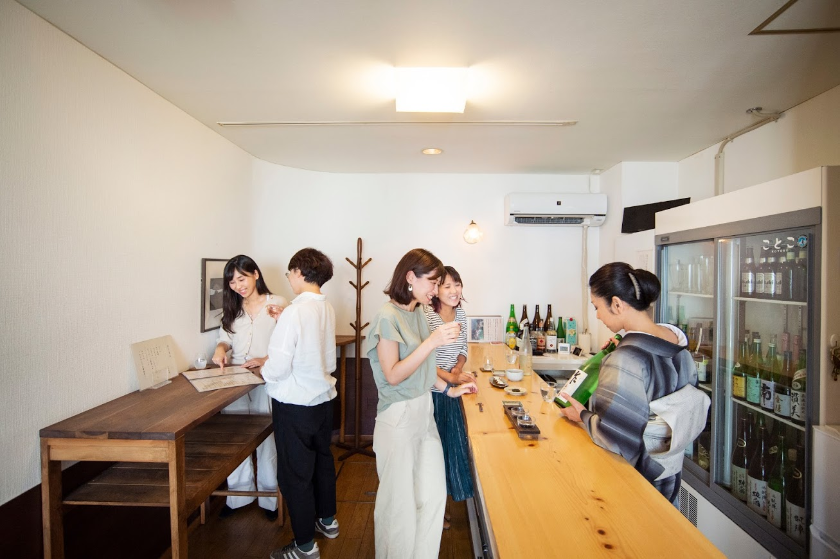 ---
At this bar, don't miss Gaijin, a local sake from Kagawa.
Here, you can take advantage of a rare chance to taste and compare famous local Kagawa brands of sake, which are sold only at a limited number of shops and bars, at reasonable prices.
---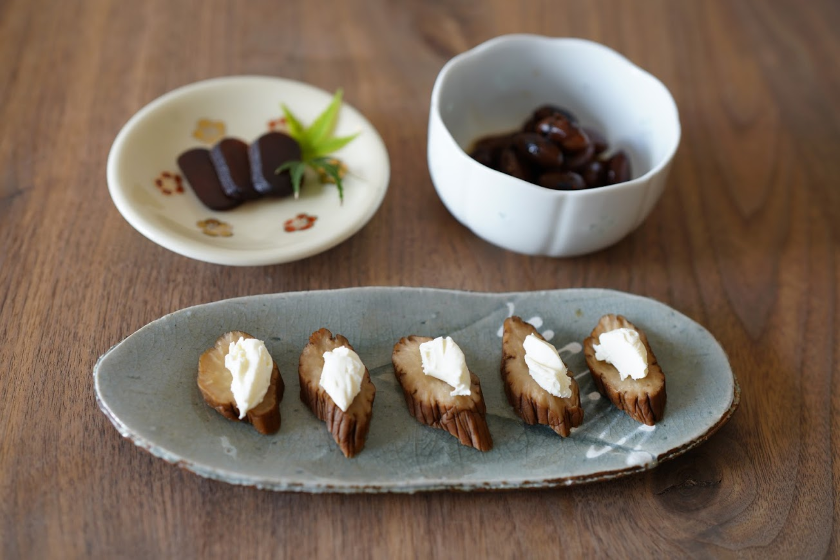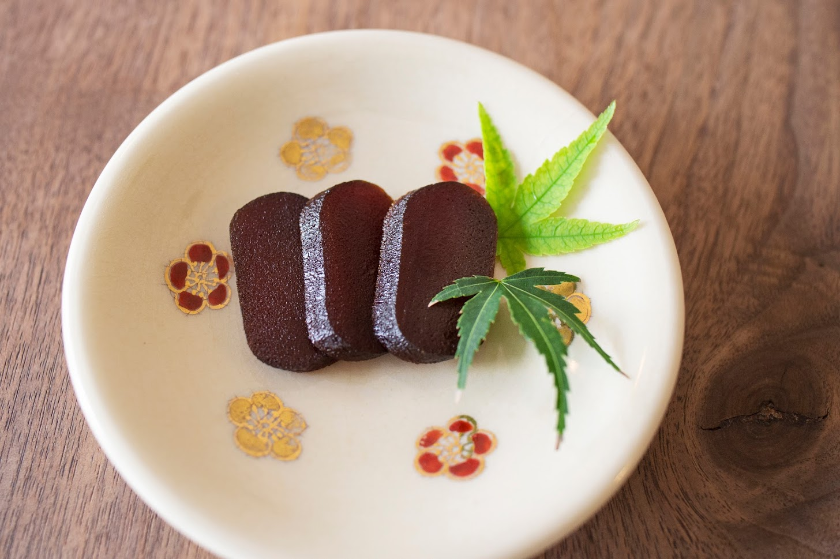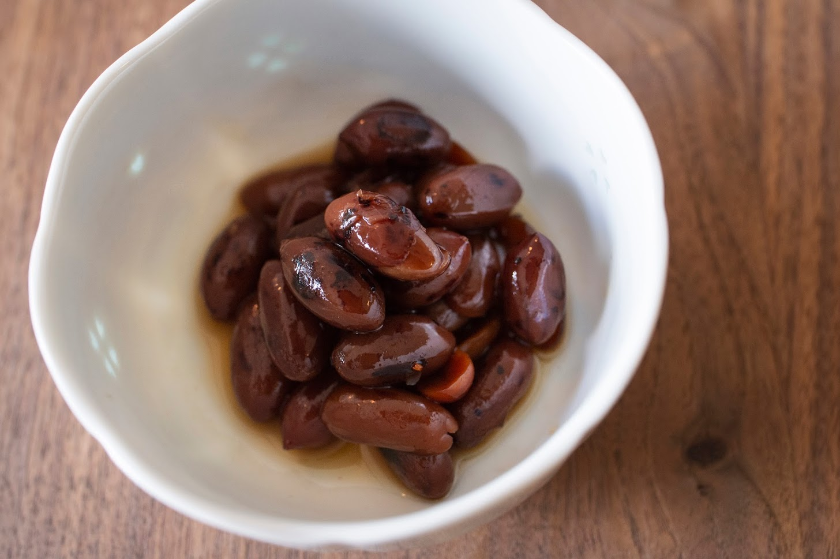 ---
Enjoy sake along with local Kagawa specialties, including Japanese Spanish mackerel roe and peanuts pickled in soy sauce.
---
Fujizukacho Marche
---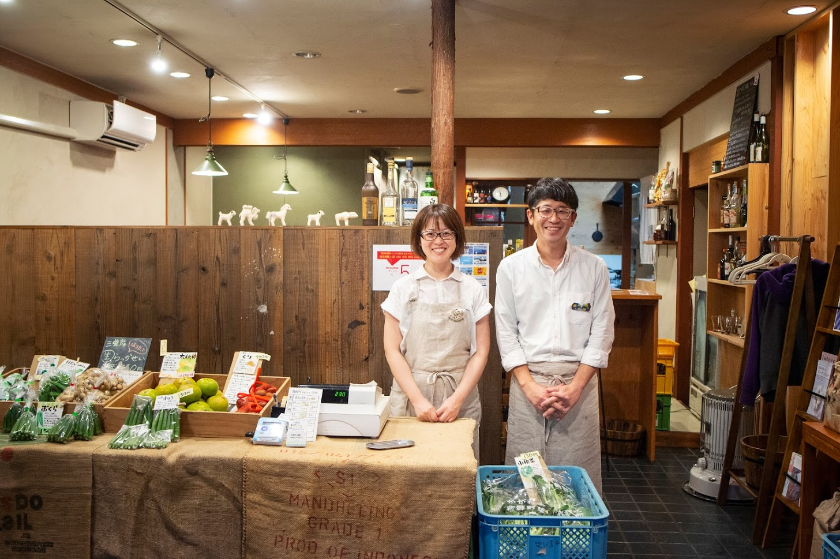 ---
Don't miss this shop if you plan to stroll to the city center after fully enjoying the Ritsurin Garden, originally built by the local feudal lord.
---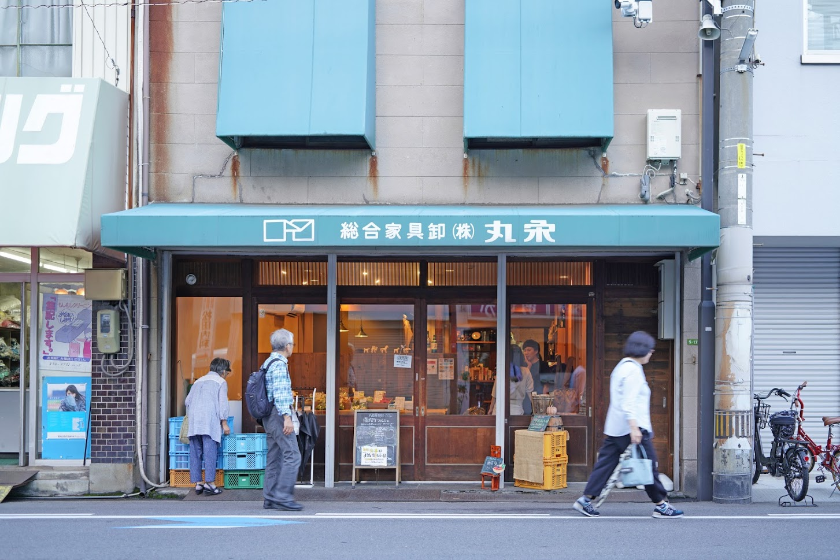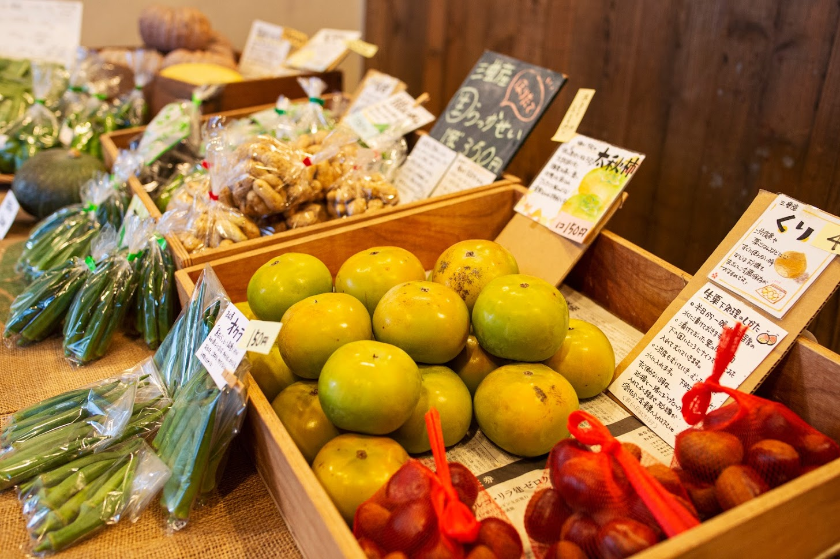 ---
Boasting dishes featuring fresh vegetables directly purchased from local Kagawa farmers, Fujizukacho Marché is a busy grocery store during the day, and a hopping bar at night.
---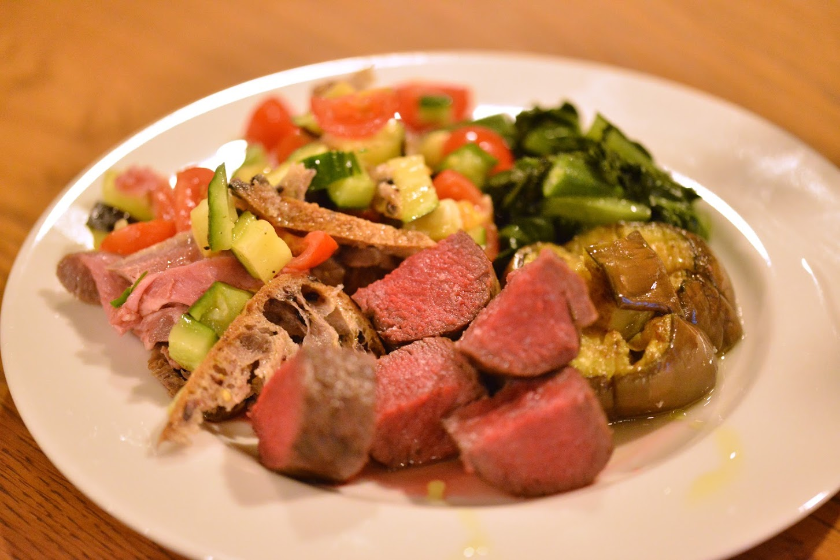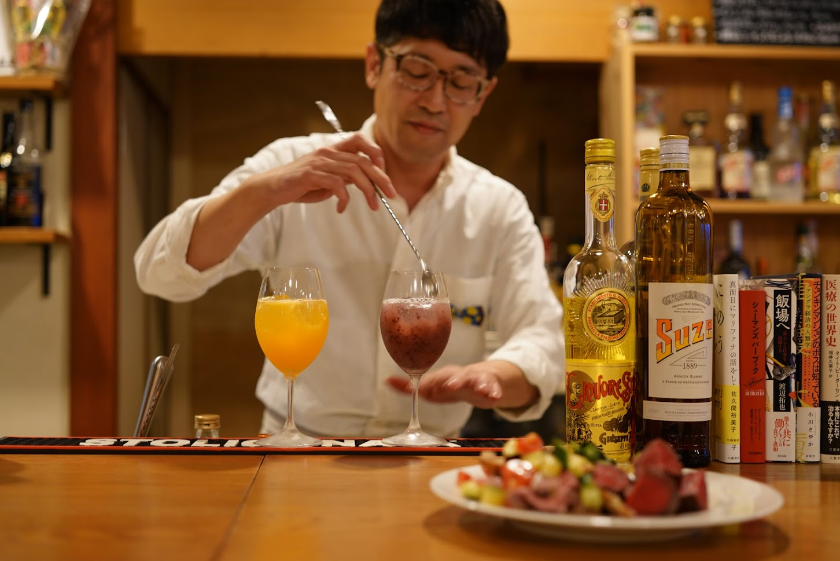 ---
The bar also serves wild game, using wild hogs and deer harvested by local Kagawa hunters. Enjoy the tender, mild meat together with carefully selected vegetables.
---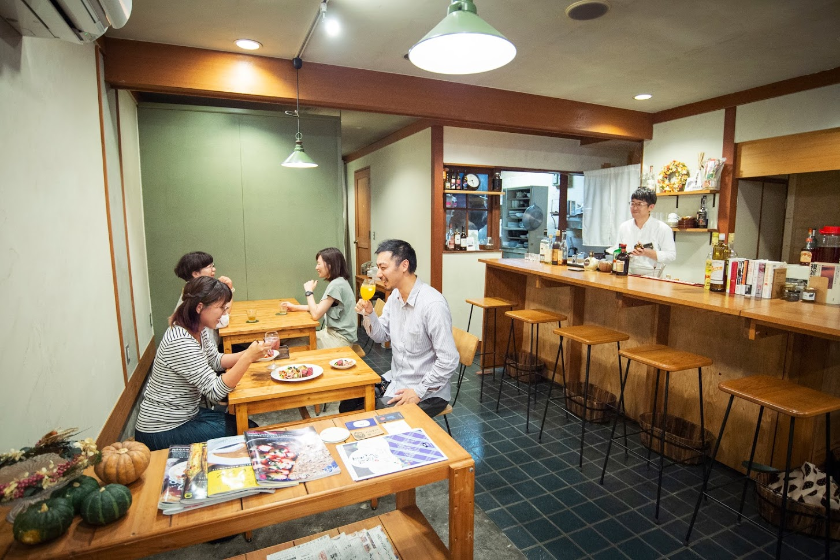 ---
The meat is good with a seasonal cocktail using fruits which are carefully selected in a process benefitting from the owner's farming experience.
---
melobar
---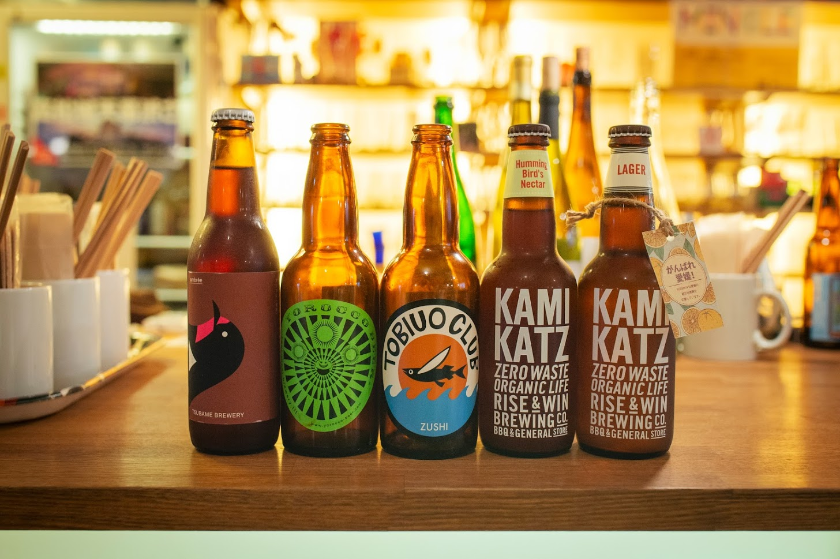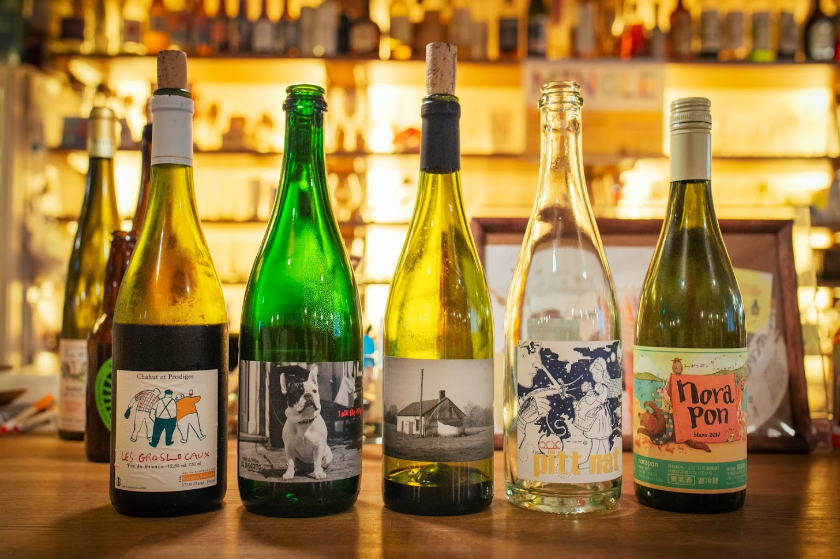 ---
Focused on craft beer and natural wine, the bar also has a treasure trove of fruit liquors, Japanese sake, and soft drinks.
---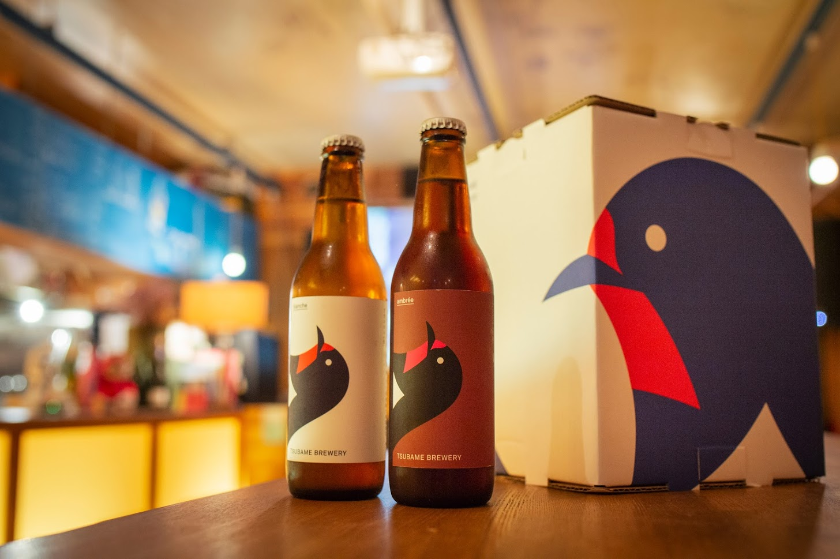 ---
The Tsubame Brewery in Gomyo, Higashikagawa is a Kagawa craft beer with lovely labels.
The owner also purchases products from producers in Nara and Kanagawa with whom he has built relationships.
---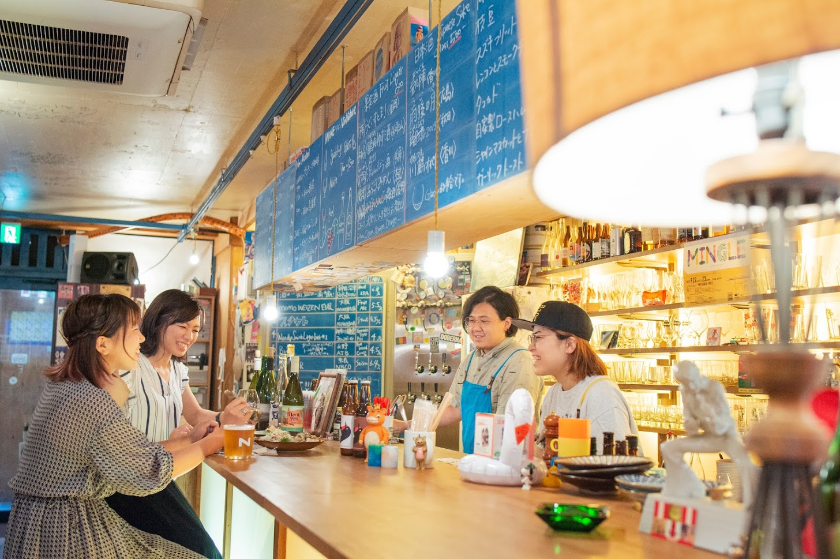 ---
The bar offers beautiful sweets and also meals, even late at night, which makes it easy to recommend as an enjoyable night café, or a lovely place to end your evening with sweets.
---
Bar&Flair Recommend
---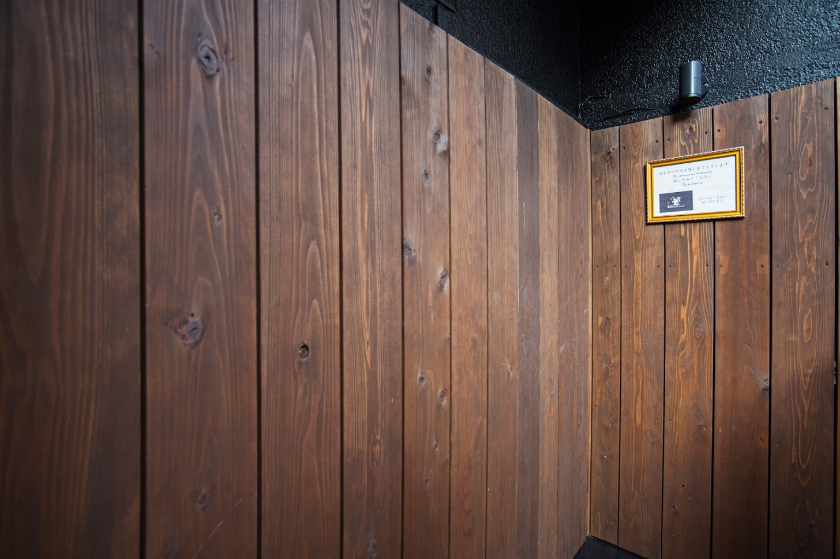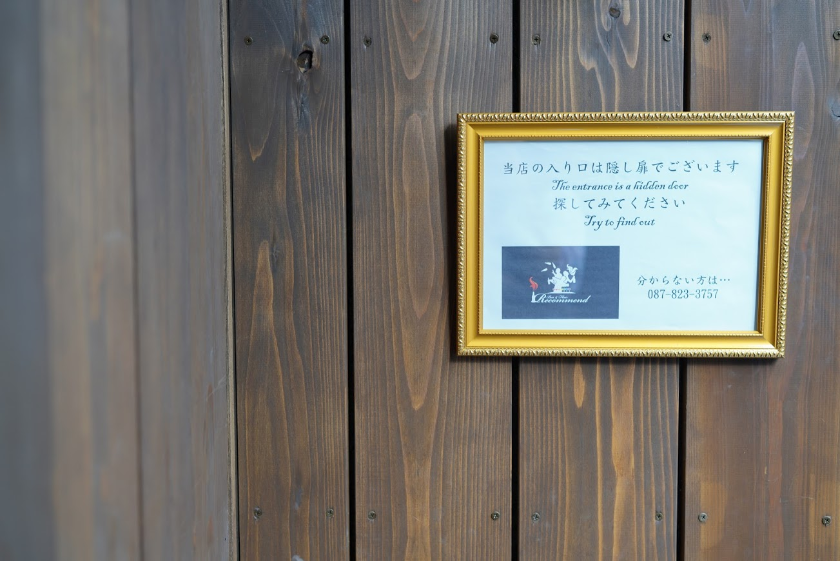 ---
A flair bar is a kind of bar featuring bartender performances using cocktail bottles and shakers. The entrance to the only flair bar in Takamatsu is a secret hidden door. Look at the entrance closely, and you will find a clue to the door's location.
---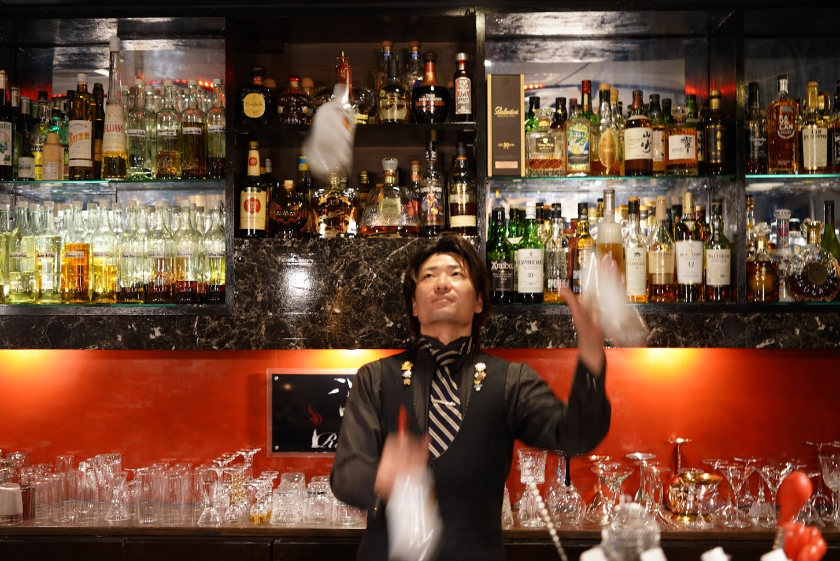 ---
The owner is a national Nippon Bartenders Association champion who has won awards in international competitions. His cocktail performance is a sight to see.
---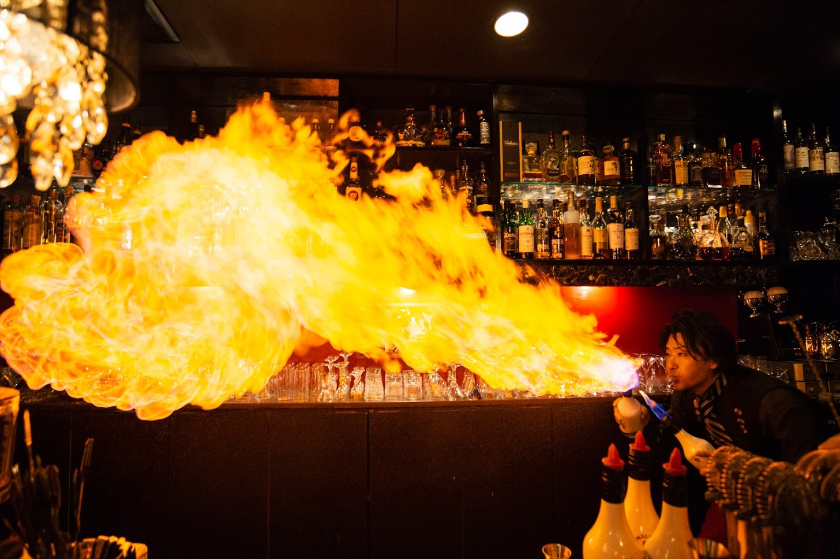 ---
Order a flair cocktail with a performance, and enjoy the dynamic techniques demonstrated with bottles and fire.
---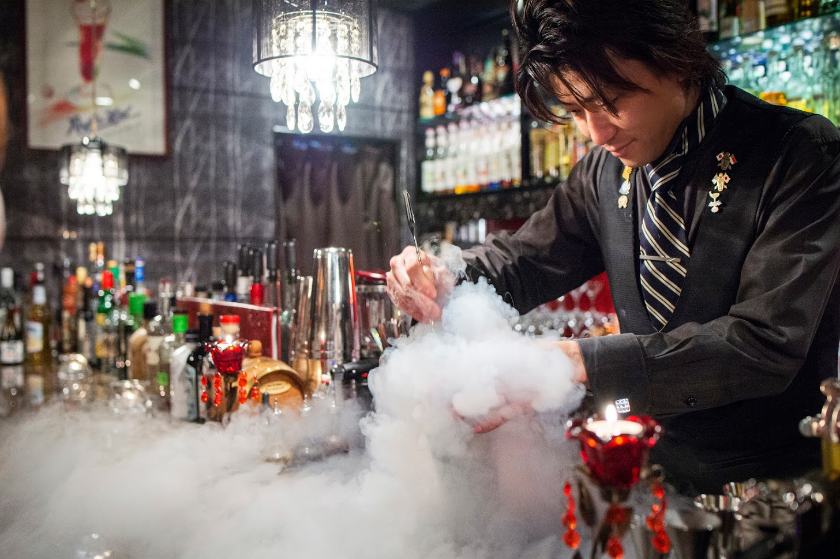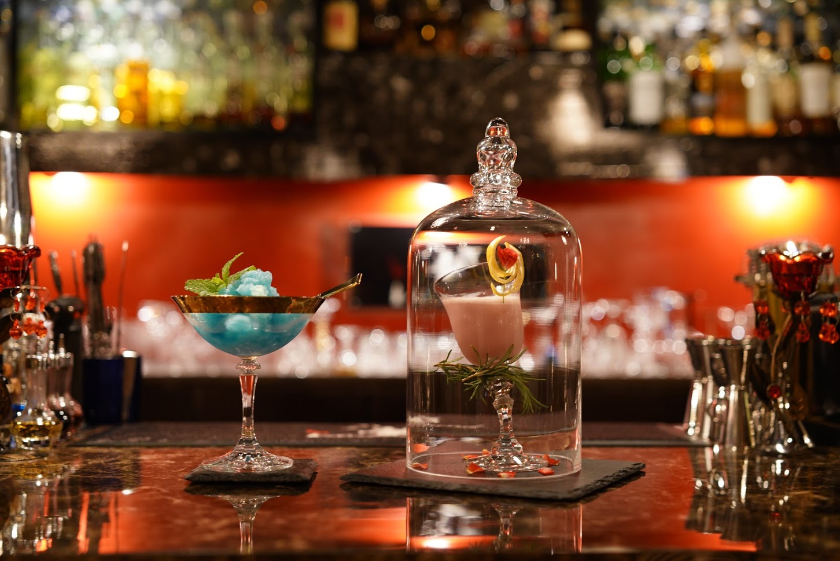 ---
The special cocktail, which was inspired by a movie, is recommended for a special evening with your boyfriend or girlfriend, or for surprising someone on an anniversary. The liquid nitrogen adds to the excitement of the special day.
---
Why don't you visit one of the shops and bars that interest you, to create another great memory of your trip?
We recommend that you bring cash with you because some shops, bars, and restaurants in Takamatsu only accept cash, even though credit cards and smartphone payment apps are increasingly accepted in the city.
---

Sumisake, a liquor shop specialized in Japanese sake & Tachinomi-bu Sukima, the shop's standing bar
Kotoko
Fujizukacho Marche
melobar
Bar&Flair Recommend
Gathering date:2019.12.26 / Sumisake, a liquor shop specialized in Japanese sake & Tachinomi-bu Sukima, the shop's standing bar
KEYWORDS