Japanese lacquer has a long history, and lacquer ware has been excavated from the ruins approximately 9,000 years ago. It is a craft that has been rooted with Japanese people, such as buildings being finished with lacquer during the Heian period and lacquered furniture being popular during the Kamakura period. In the Muromachi period, lacquer ware with a new technique was introduced from China.
How was it rooted in Kagawa? I visited Kagawa Lacquer Ware Institute.
---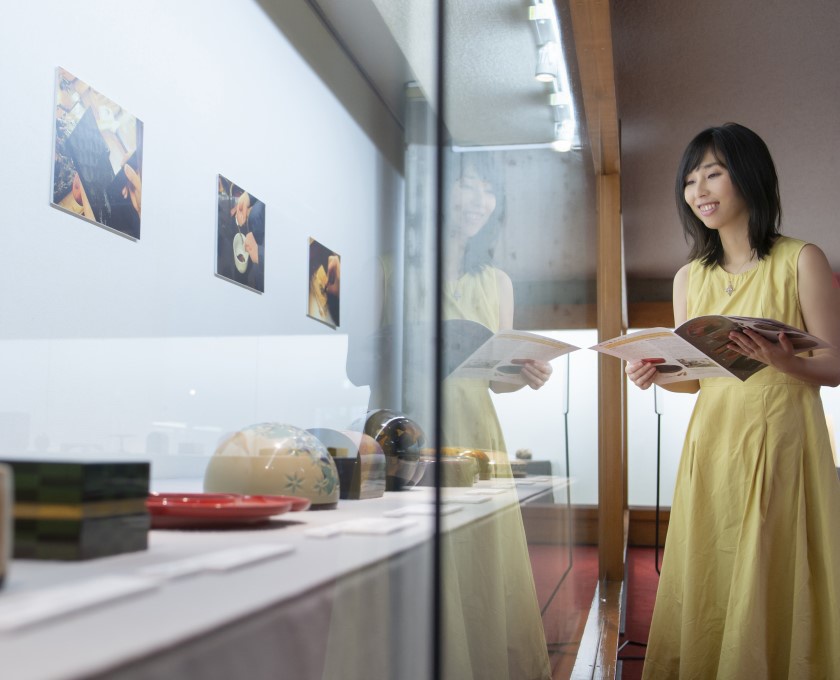 The highlights of Kagawa lacquer art
In the Edo period, Takamatsu Domain encouraged cultural arts such as tea ceremony and flower arrangement. Then the production of crafts also became popular. Above all, the achievements of Tamakaji Zokoku, the father of Kagawa lacquer art, are well known.

He was born in a Sword sheath painter family in Takamatsu. He met a rare lacquer ware which were from China and Southeast Asia when he was studying in Kyoto and researched the technique of lacquer.
After returning to his hometown, he worked as a craftsman for Takamatsu Domain and developed the techniques of "Kinma", "Zonsei", and "Choshitsu" from China and Southeast Asia, established an original technique of Kagawa lacquer art.
---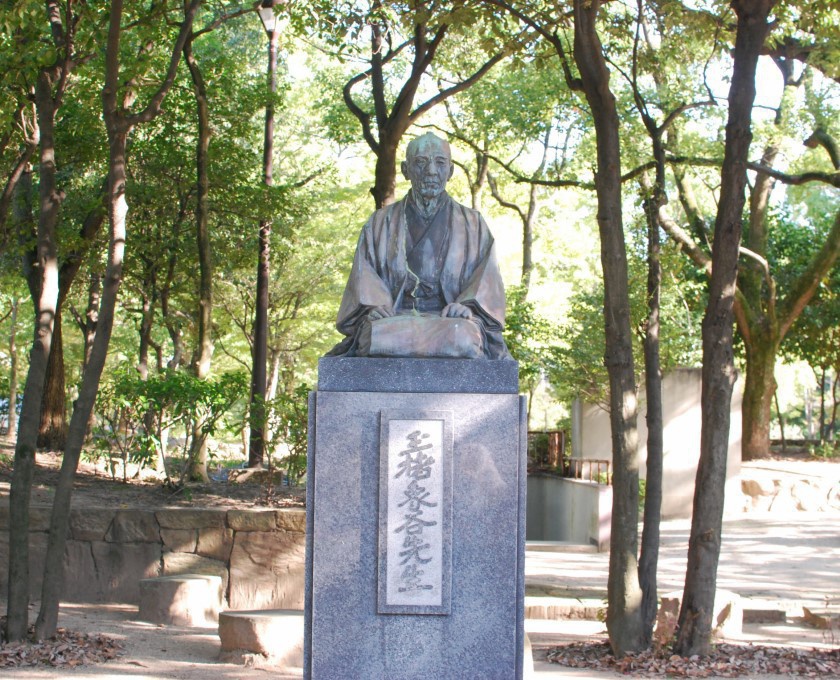 The characteristics of Kagawa lacquer art are a variety of colors using "Irourushi" and delicate patterns carved with edge tools.
Urushi sap is raw material for lacquer. The collected sap is used as the base for the lacquerware called "Ki-urushi". Ki-urushi (raw lacquer) that is heated is called "Suki-Urushi"(clear lacquer), and when minerals and pigments are added to Suki-Urushi, it becomes "Iro-urushi" (colored lacquer).
In the Edo and the Meiji period, there were only limited colors such as black, red, green, yellow, and brown, however, white lacquer was made in the early Showa period, with clear lacquer mixed with titanium. It became possible to make more various colors.
Incidentally, black lacquer is added with iron powder instead of pigment, and it turns black due to the chemical reaction of lacquer acid and iron. Since it is not a pigment, when it is applied thinly, it is transparent+ and when you apply it repeatedly, a black color gives a sense of depth. "Shikkoku(Stark black)" means the deep black color of this black lacquer.
---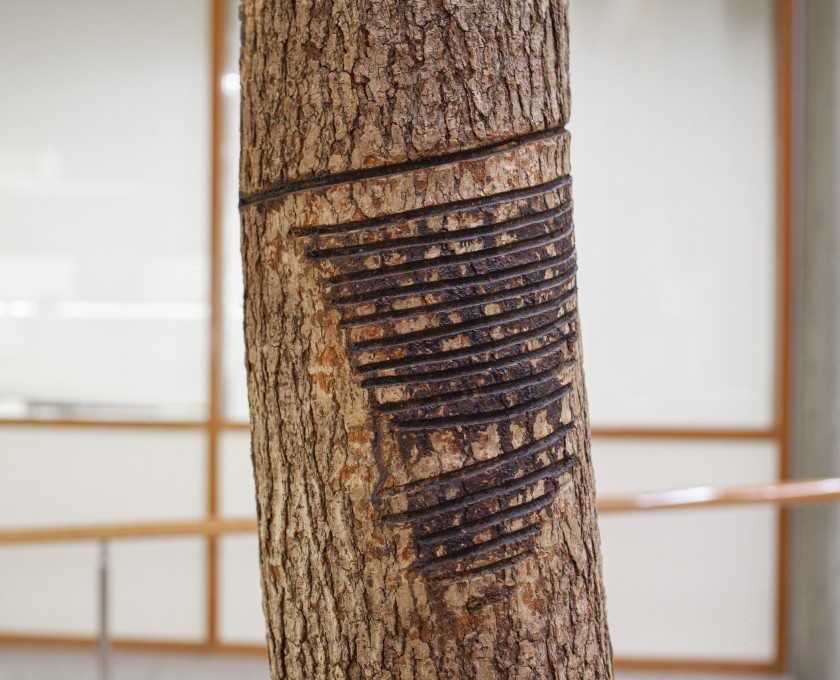 The Kinma sword is a unique, specific tool of Kagawa lacquer art used for Kinma. There are two types of swords: a "Kaku sword" that carves a line with a certain thickness and a "Maru sword" that carves a line with strong or weak. They are properly used depending on the lines to be expressed.
---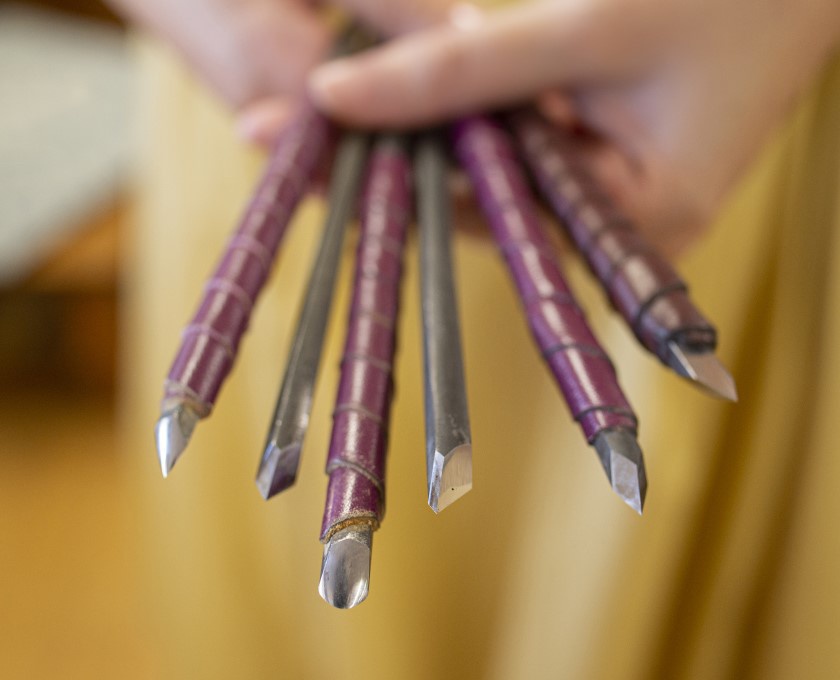 Five techniques of Kagawa lacquer art
There are five techniques in Kagawa lacquer art, such as Kinma lacquer, Zonsei lacquer and Chositu lacquer including Goto lacquer and Zokoku lacquer.
Kinma
This is a technique in which lacquer is layered on a ware made of wood or bamboo and carved patterns with a kinma sword, then colored lacquer are embedded in the engraved grooves, the surface is ground flat to remove excess colored lacquer, and the patterns emerge.
Kinma originated in Thai and Myanmar and "Line carving" is the mainstream there. In Kagawa Prefecture, it has evolved into "dot carving" and "surface carving". From sharp lines to soft pointillism such as blur, please appreciate the delicate and rich expressions.
---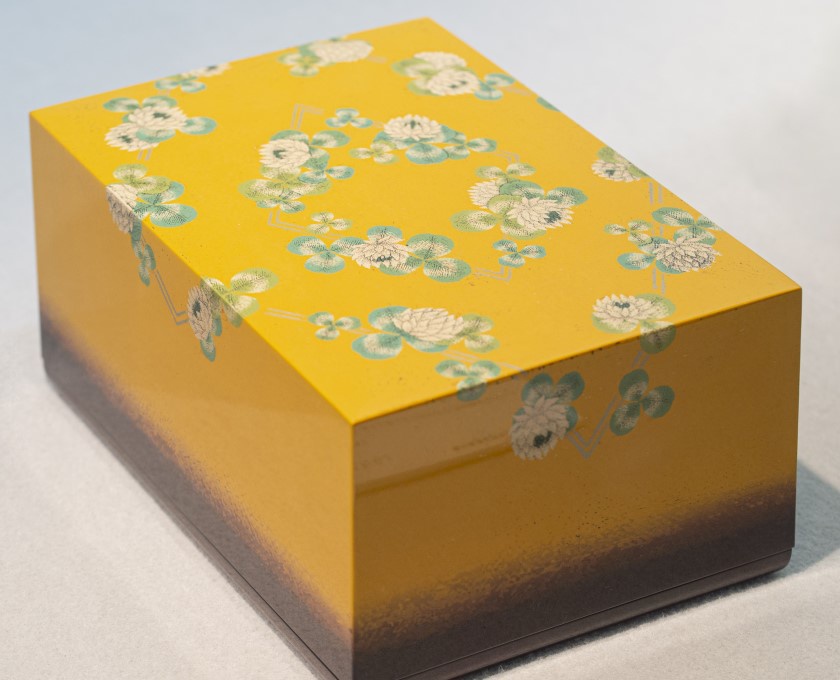 ---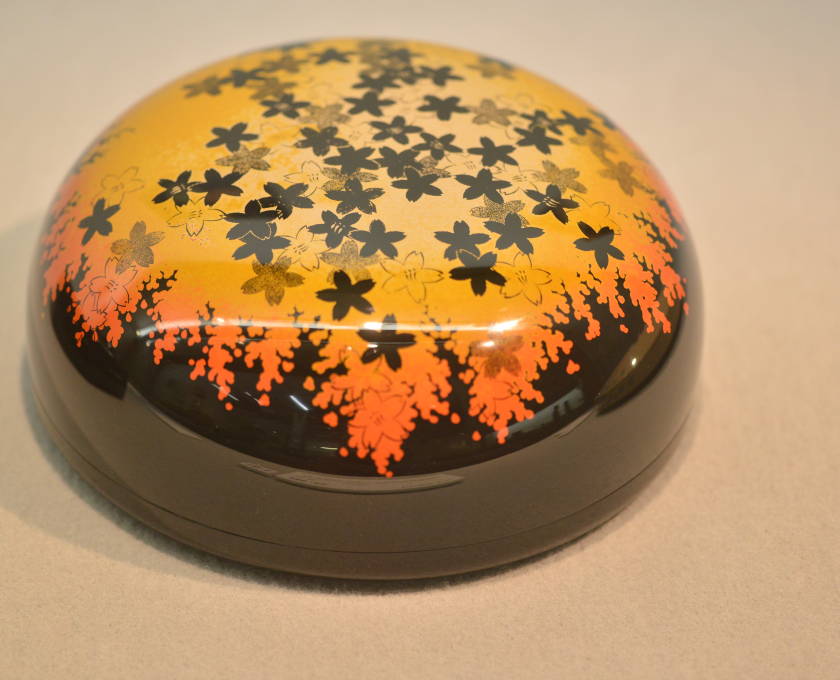 Zonsei
Draw patterns with colored lacquer on the layered lacquer ware and carve the outlines and details. Embed gold powder in the carved parts to express the patterns.
---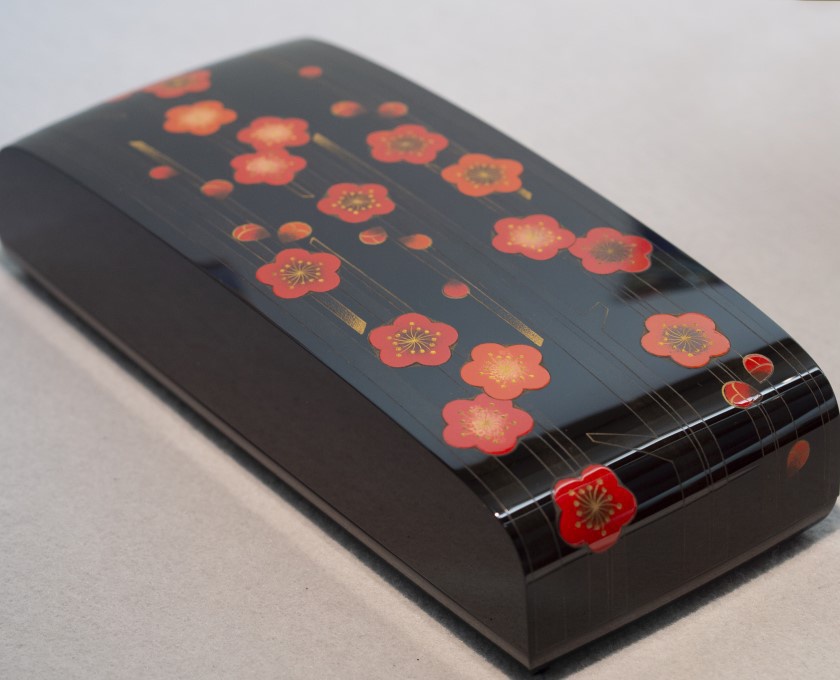 ---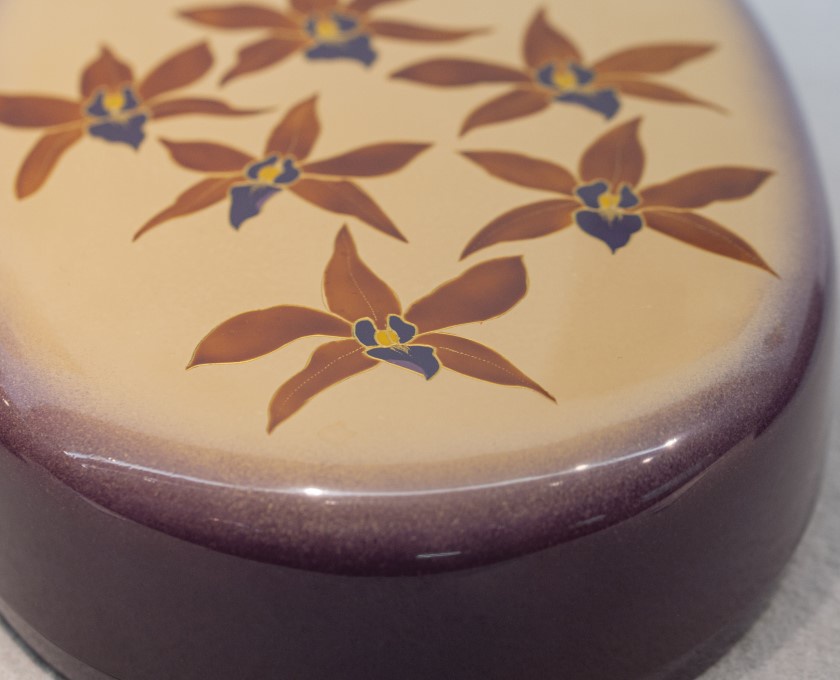 Choshitsu
---
Lacquer of various colors is applied several dozens of times to make layers of colored lacquer, and the layers are carved down to draw patterns. The colors change in stages depending on the depth of engraving, creating a three-dimensional effect by carving. Precisely calculated and unique world draw you into it.
---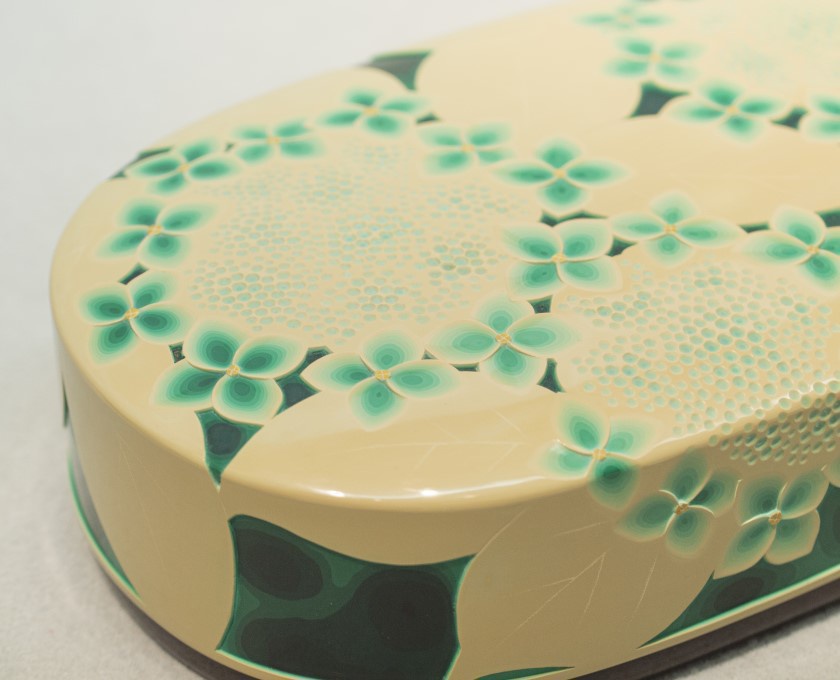 ---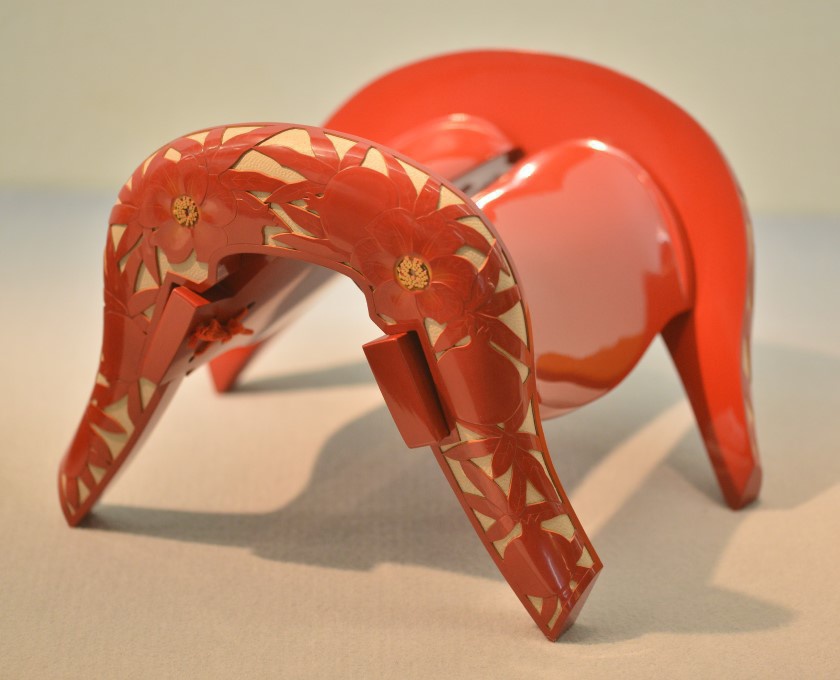 Goto-nuri
After applying the base coat to the wooden ware, apply the red lacquer directly. Painting with your finger is called "Nade Goto", (Nade means stroking) and Hitting with a spherical cotton is called "Tataki Goto", (Tataki means hitting).
It features patterns like fine ripples.The dark red lacquer changes to a bright color after 4 to 5 years.
---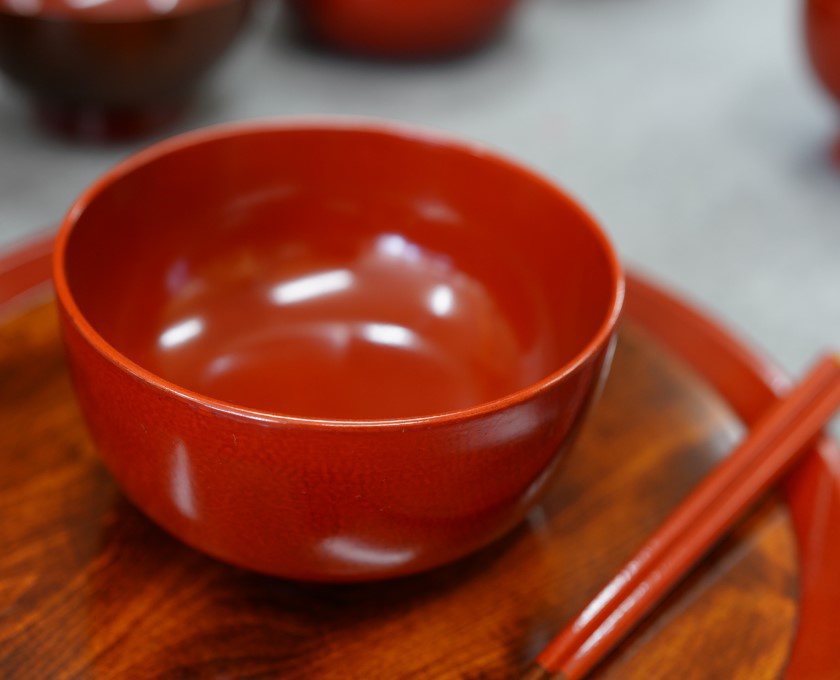 ---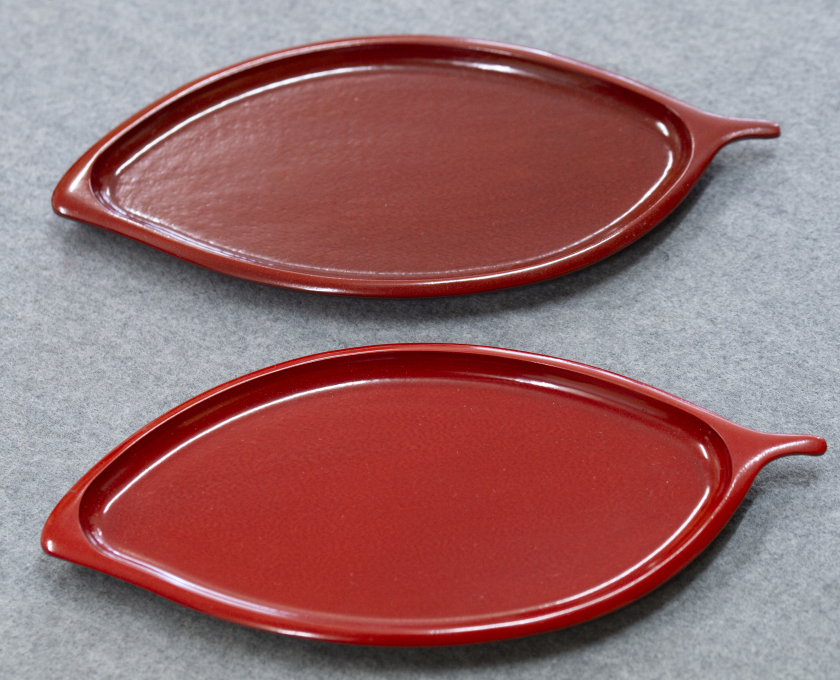 Zokoku-nuri
The bare wood is made rough or uneven on the surface by using potter's wheel called rokuro and the lacquer is applied repeatedly. Before the lacquer dried, put the powder of Makomo to the dent part. (Makomo is a plant that grows in ponds and rivers.) It has a matte effect and can express old and subdued colors that have been used up.
---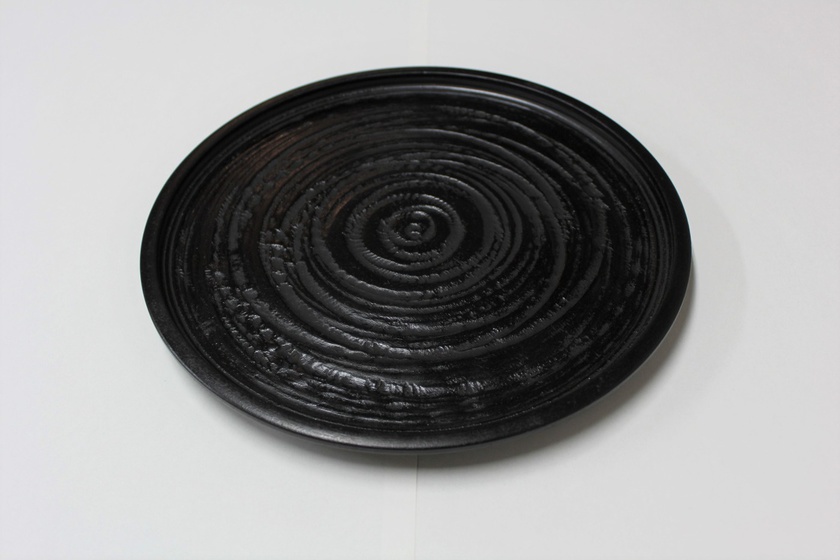 Lacquer art works are on permanent display in the hall on the first floor of Kagawa Lacquer Ware Institute, please enjoy and appreciate them.
---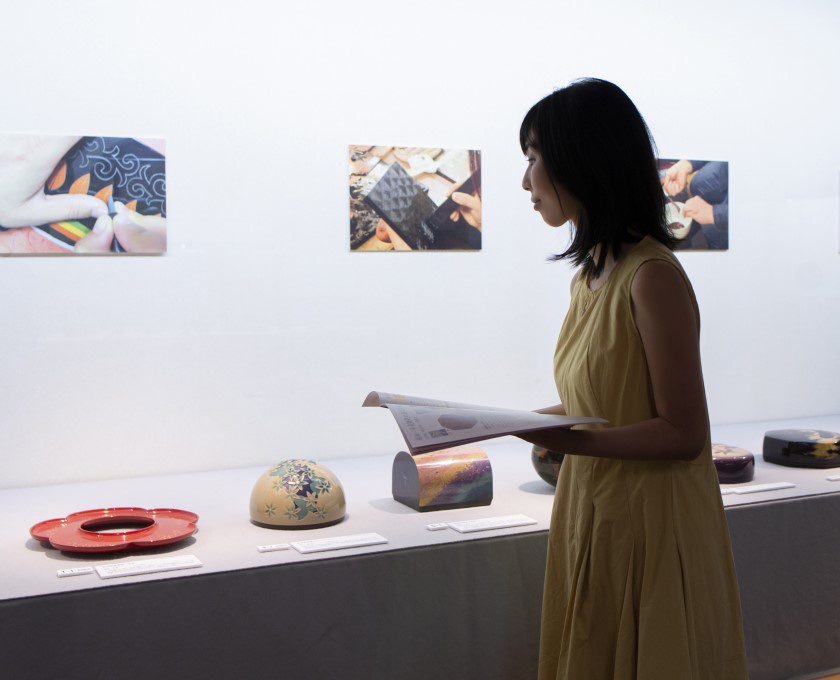 Traditional techniques that are inherited
Kagawa Urushi Lacquerware Institute trains research students to preserve techniques of Kagawa urushi lacquerware. Kagawa Lacquer Ware Institute also trains research students to preserve the Kagawa lacquer techniques.
---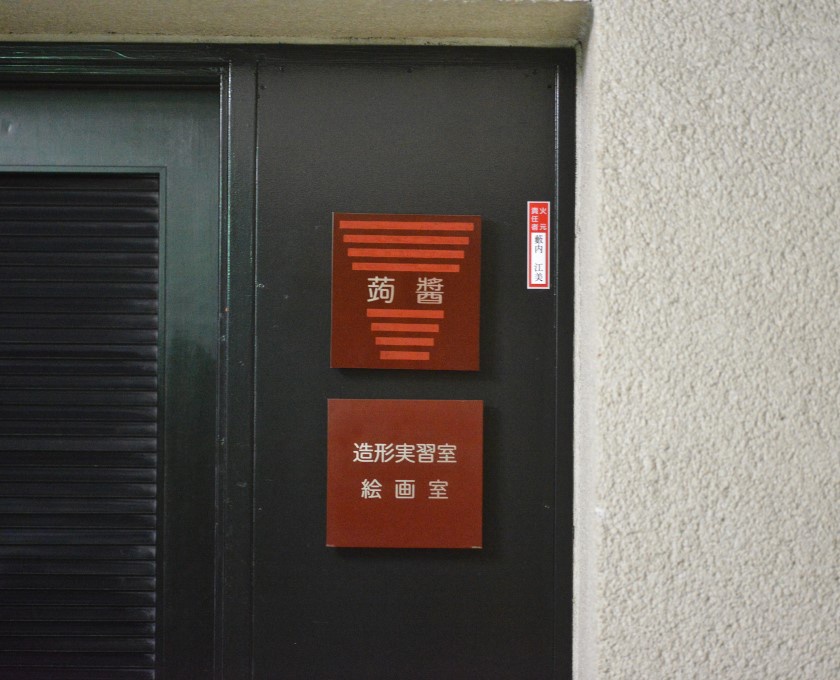 There are only two public trainee institutions in Japan, Takamatsu City in Kagawa Prefecture and Wajima City in Ishikawa Prefecture.
Only Kagawa Lacquer Ware Institute offers to learn the techniques of Kinma, Zonsei and Chositsu. The research students are coming from all over Japan and even from overseas.
---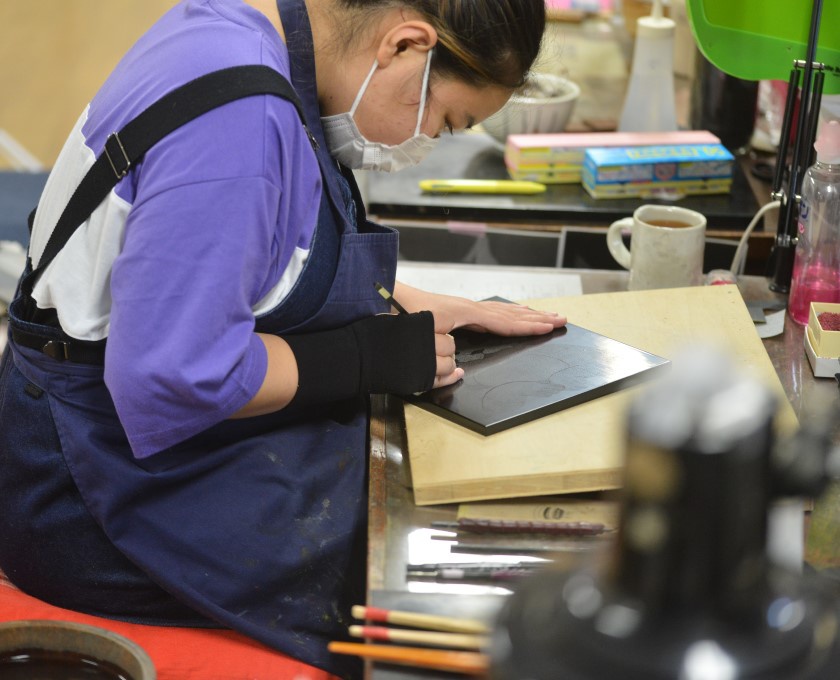 ---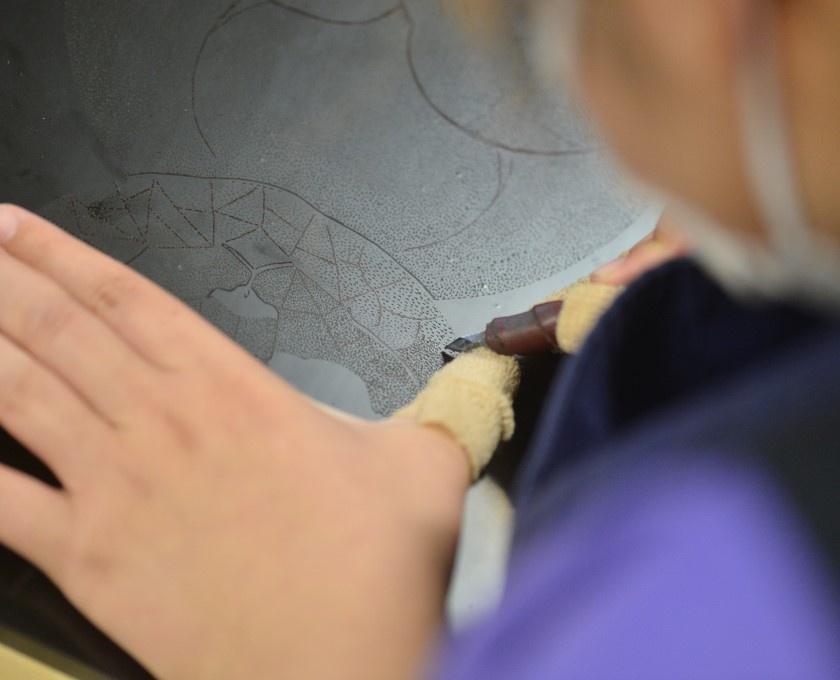 The research students also learn how to make a base of ware in the training, Kanshitsu Giho (Dry lacquer technique), in which make a shape with clay and make a mold with plaster and linen is stretched on it to make a ware.
Ajiro, which is made by knitting bamboo sticks. They make bamboo sticks from breaking bamboo into small pieces.

---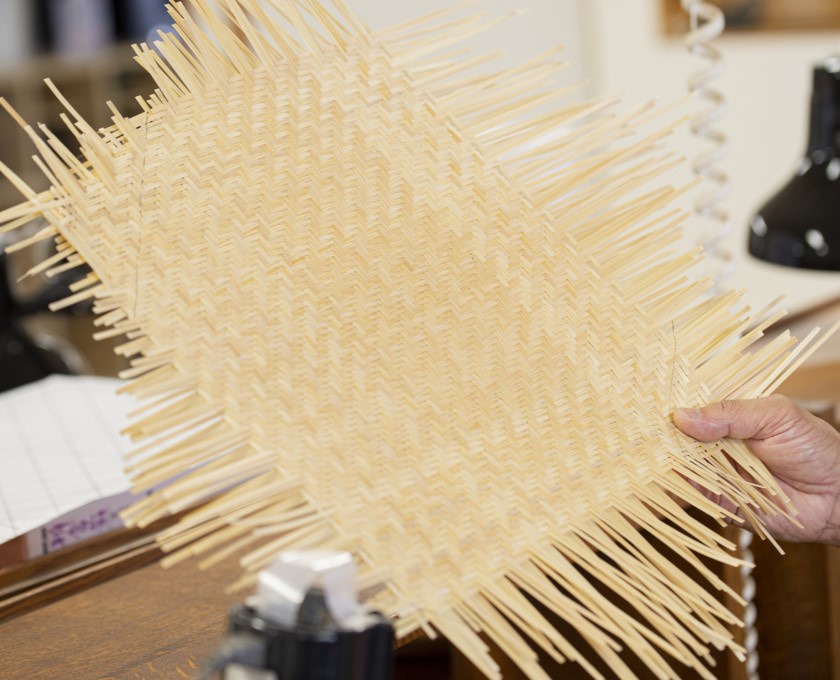 The research students will spend 5 to 10 years to create their own style after graduation.
Three shopping places where to buy Kagawa Lacquer Art products
You can enjoy the true charm of Kagawa lacquer art by using it. Why don't you incorporate Kagawa lacquer art that suits you, such as easy-to-use wares, trays, and furniture for a lifetime?

Let me introduce three stores in Takamatsu city.
Bunshindo Lacquer Ware Industry Co. Ltd.
This store has Kagawa lacquer art works using five techniques. It mainly sells wares and accessories produced by in-house craftsmen.
Now that the number of Kinma craftsmen is decreasing, Kinma's works with traditional patterns such as scrollwork patterns and phoenix are valuable.
---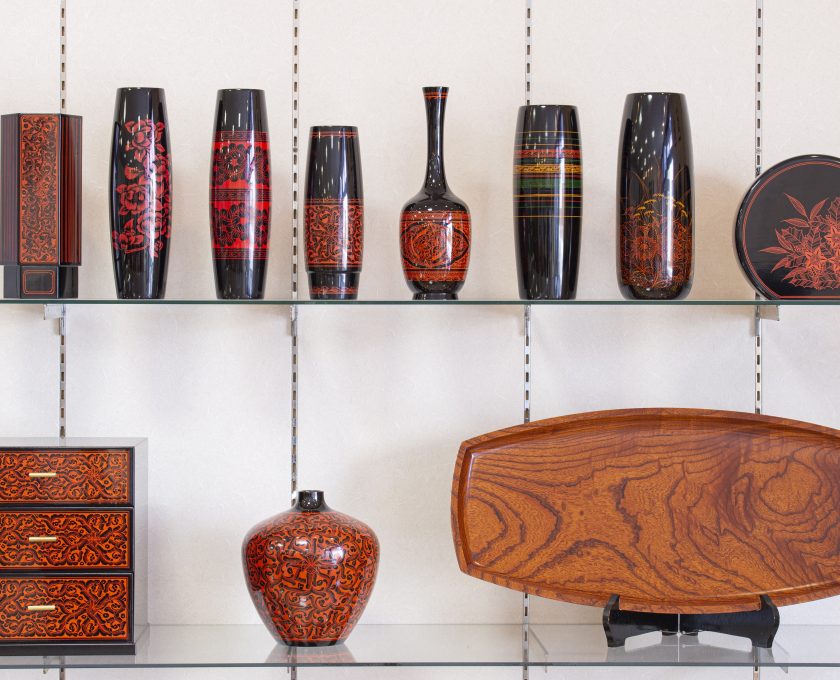 ---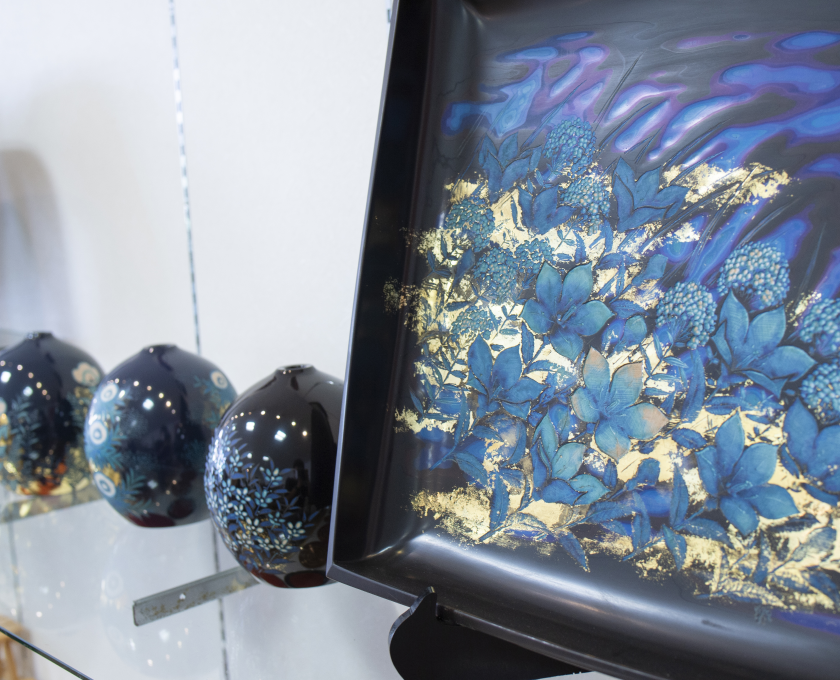 ---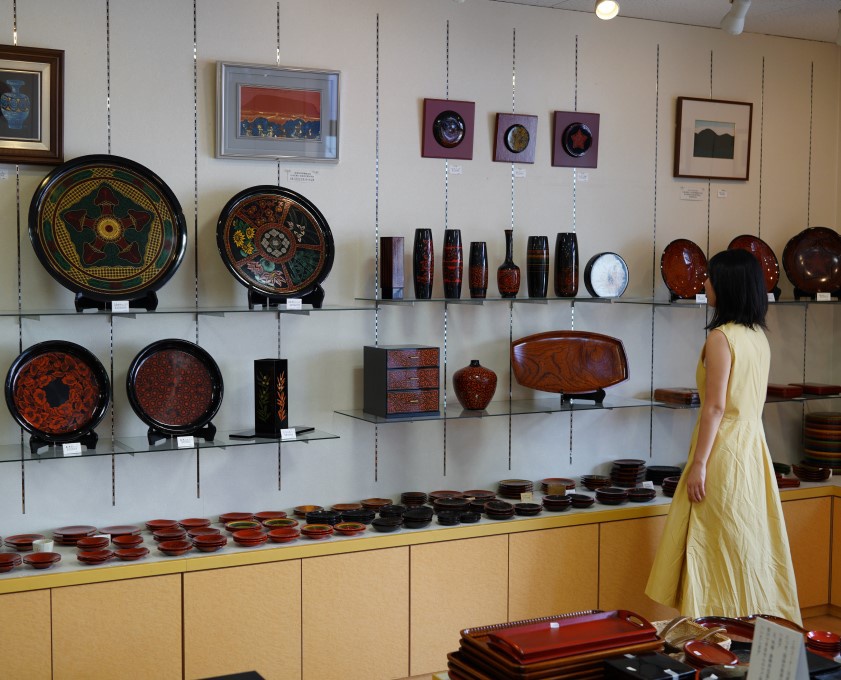 Soke Goto Lacquer Tray Co. Ltd.

This is Goto-nuri specialty store that inherits the technique of Goto Tahei who devised Goto-nuri for generations. Following the words of Goto Tahei, "Be classy, affable, and have a sense of fun," they create playful works while preserving tradition.
Takako, the 5th generation, proposes a design that even young people pick up and are interested in it. "Dot series" is popular now as a new Goto-nuri design.
---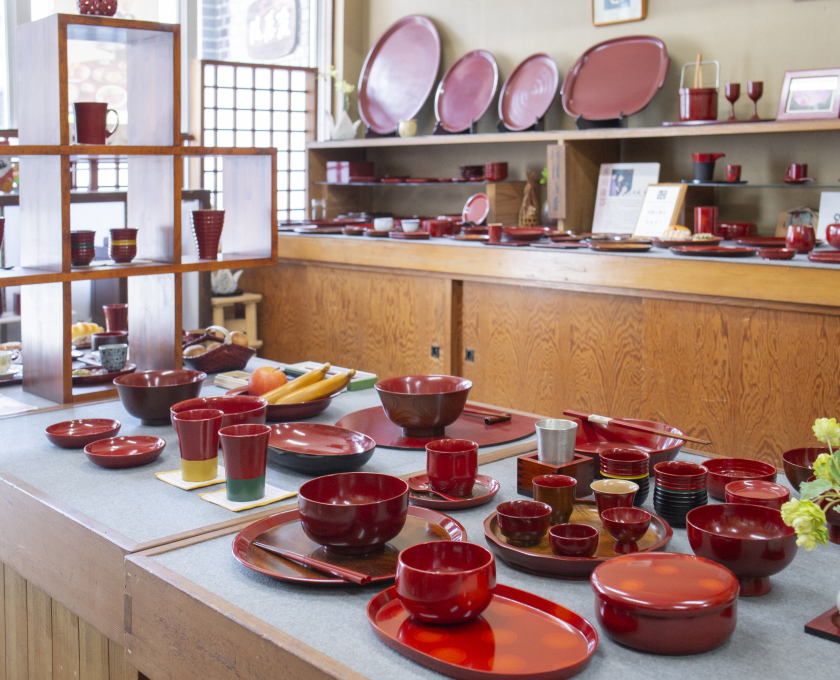 ---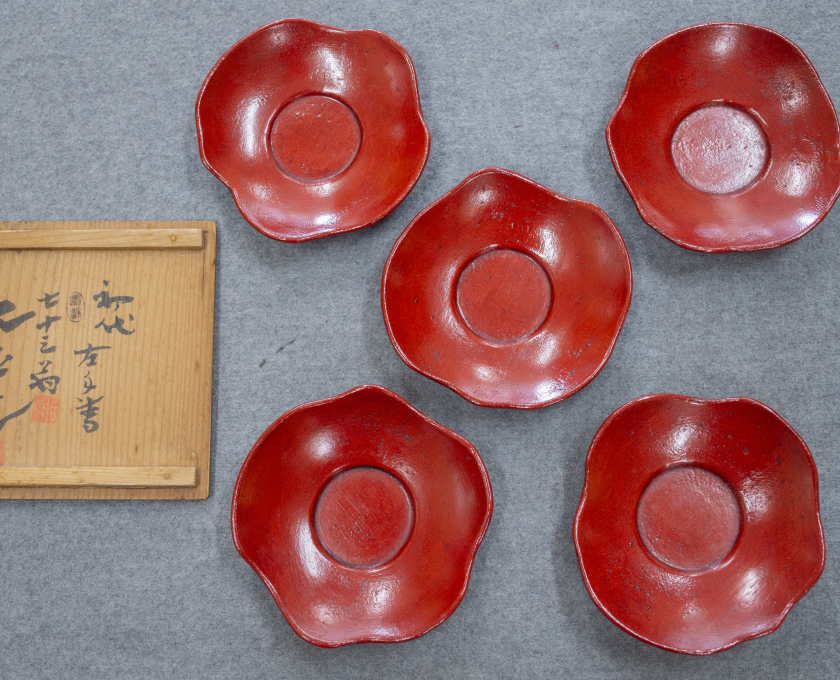 ---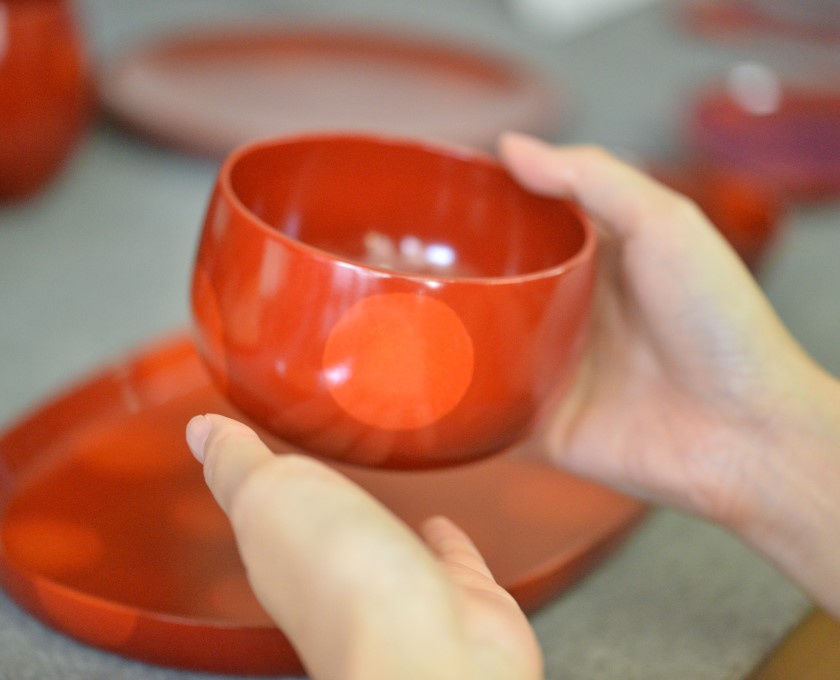 Morishige Co. Ltd.
Luxury furniture that incorporates modern design into the technique of Kagawa lacquer art is consistently produced from wood to lacquering process at their own factory on the premises.
The designs are suitable for modern houses, so some people enjoy combining it with imported furniture.
---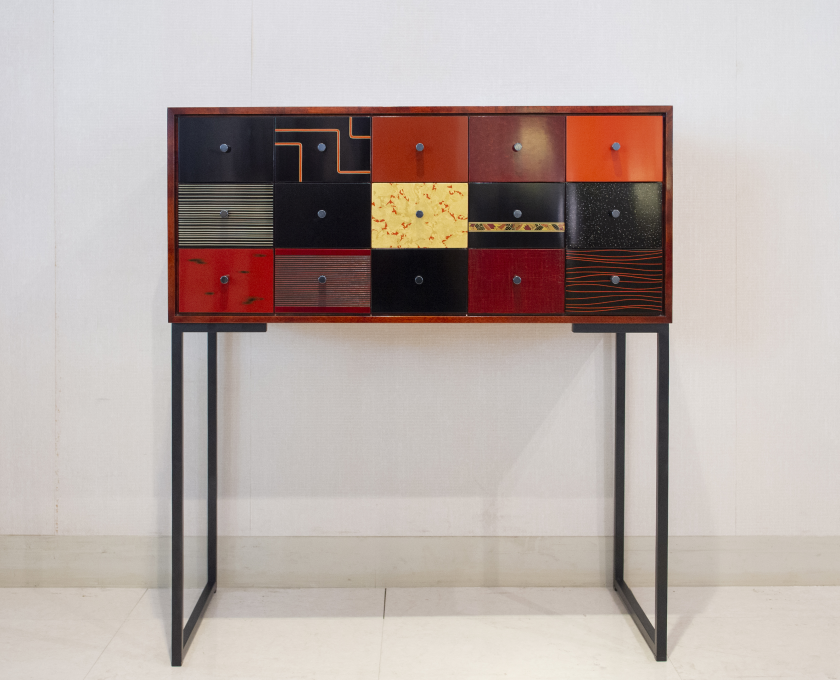 ---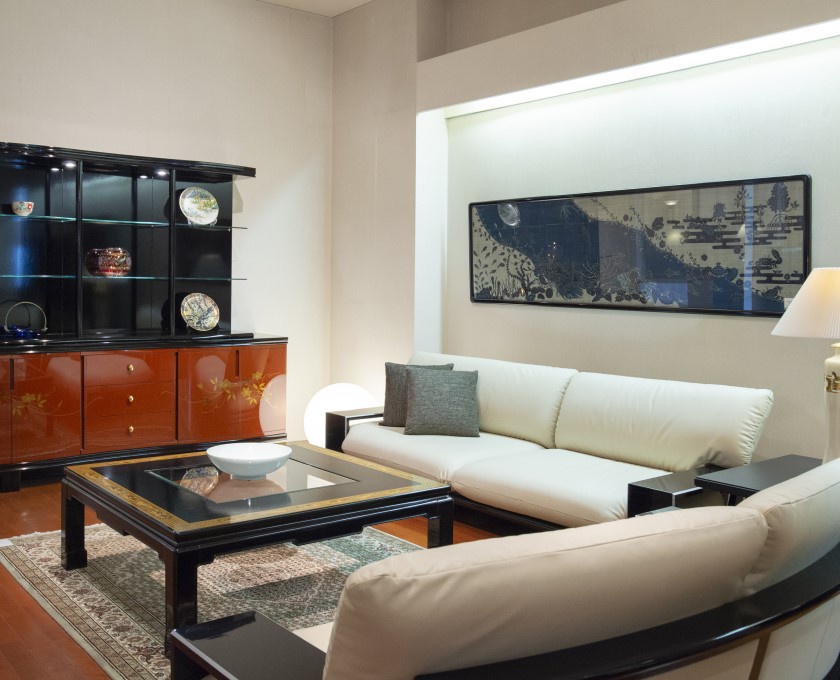 ---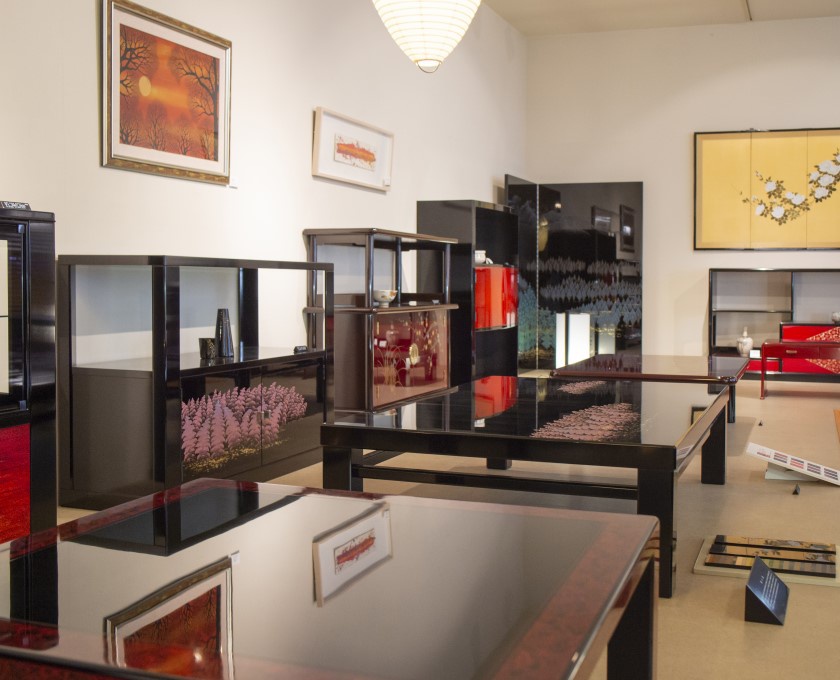 Lacquer art experience
If you would like to know more deeply Kagawa lacquer art, taking experience of lacquer art is recommended.
Nakatasikki offers to experience of drawing your favorite pattern on the lacquered chopsticks and carving the painted lacquer to draw a pattern on a small dish. There are few facilities like this where you can experience using real lacquer. It will be held at the Sanuki Lacquer Art Museum.
These experiences are also popular among foreigners. Let's challenge to paint chopsticks. Instructor is Ms. Kanako Nakata.
---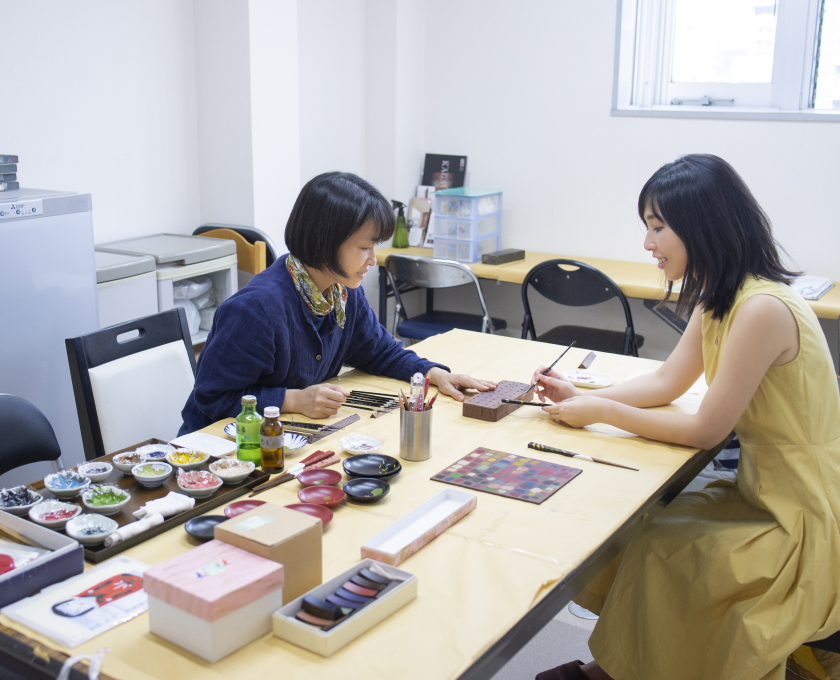 ---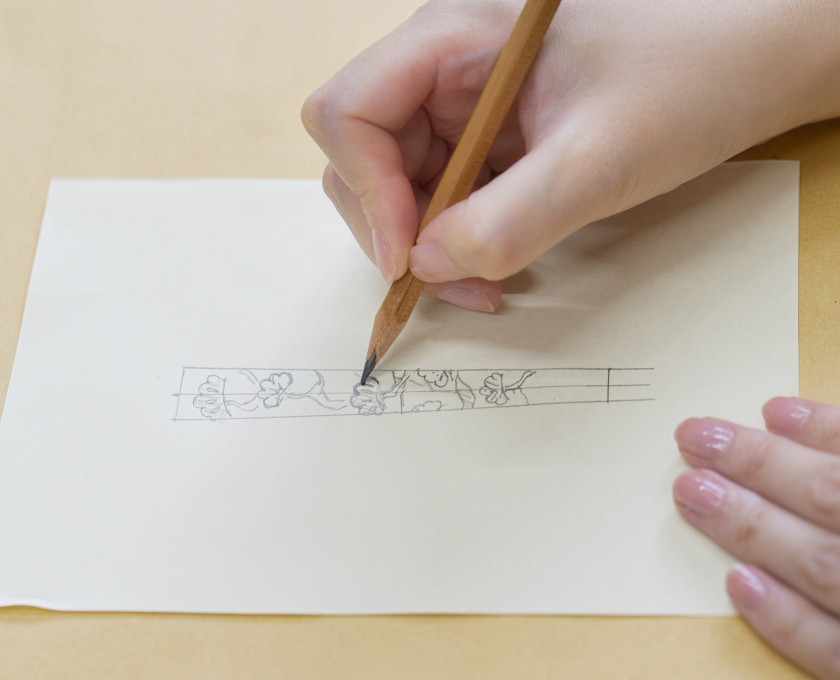 First, choose the length and color of the chopsticks, then draw a rough sketch.
---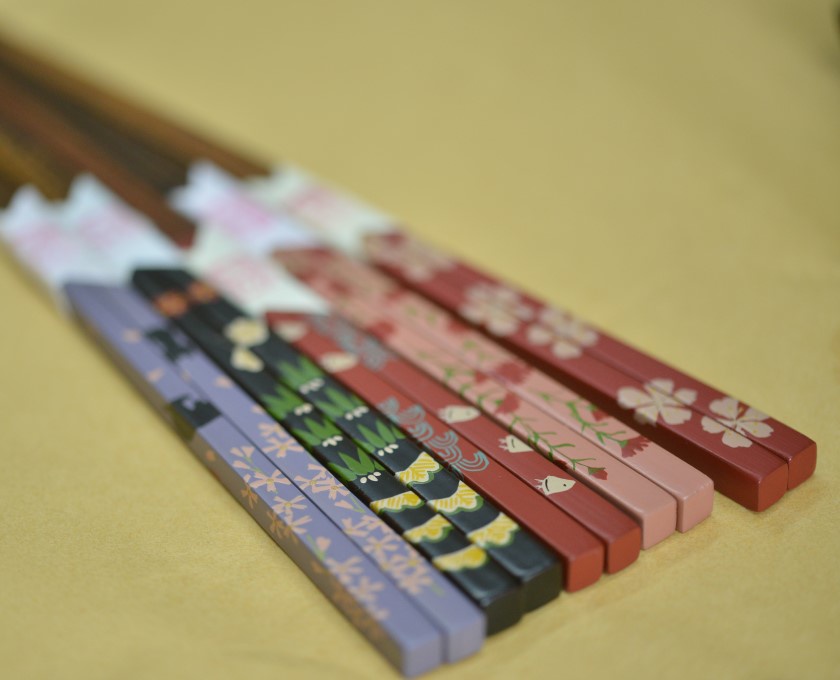 If you can't think of a design, don't worry, there are samples.
---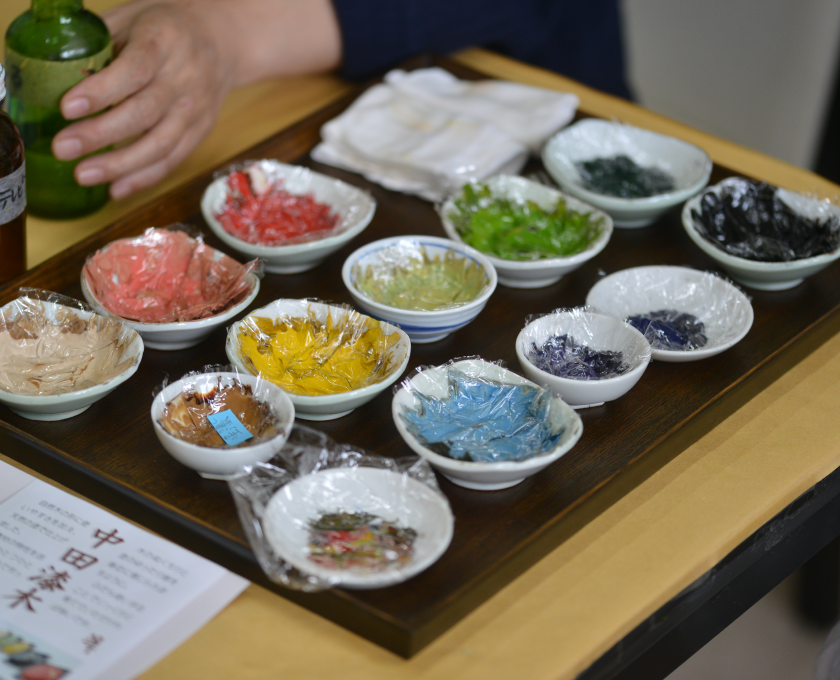 Decide what color lacquer to use and draw with a brush.
---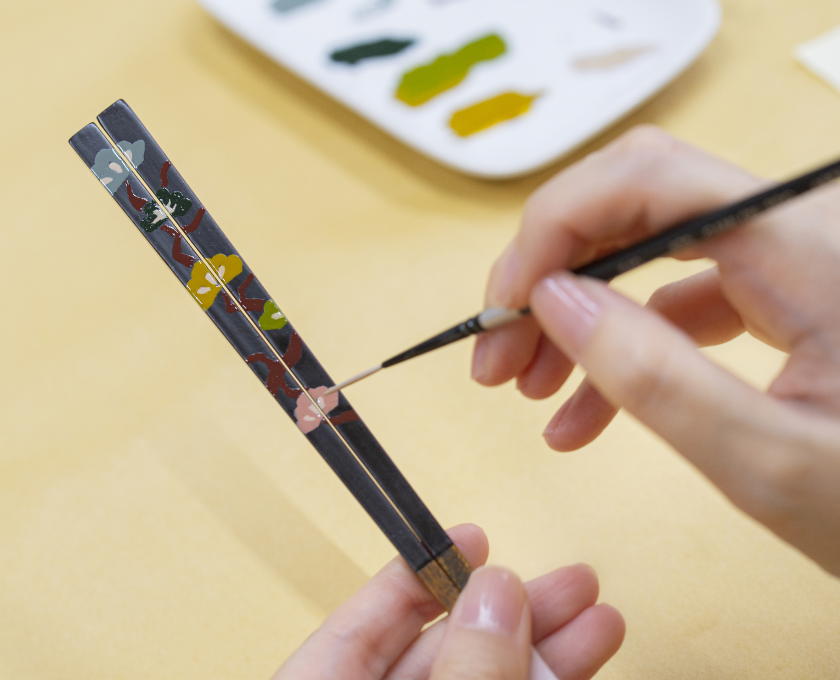 The chopsticks you have drawn will be dried for about a week and mailed to you.
Notice
To prevent lacquer rash, wear sleeve lengths shirt that hide your wrists and clothes that do not open your neck. Those who get itchy after eating the same lacquer-family mango are more likely to get a lacquer rash.
The number of participants is limited from 2 to 8 people. Please contact us if you would like more than 9 people.
Experience takes one hour.
Please apply by phone at least 3 days in advance.
There are many lacquer ware producing areas all over Japan, but in Kagawa prefecture, the lacquer culture has blossomed with colored lacquer and unique carving techniques.
Why don't you come and have an experience the world of Kagawa lacquer art and feel it close to you?
---

Kagawa Urushi Lacquerware Institute
Address

Kagawa Lacquer Art Institute 1-10-39 Bancho, Takanmatsu City Kagawa Prefecture

Business hours

The permanent exhibition on the 1st floor: 9:00-17:00 Tour of viewing practical training : Weekdays 9: 00-16: 00 (contact us in advance)

Regular holidays

Regular holiday December 29th-January 3rd

TEL

087-831-1814

Supported languages

日本語
Bunshindo Lacquer Ware Industry Co. Ltd.
Address

Bunshindo Lacquer Ware Industry Co., Ltd. 3-9-20 Fujitsuka cho, Takamatsu City, Kagawa Prefecture

Business hours

Business hours 10:00-18:00

Regular holidays

Regular holiday: Sundays

TEL

087-833-3939

Supported languages

日本語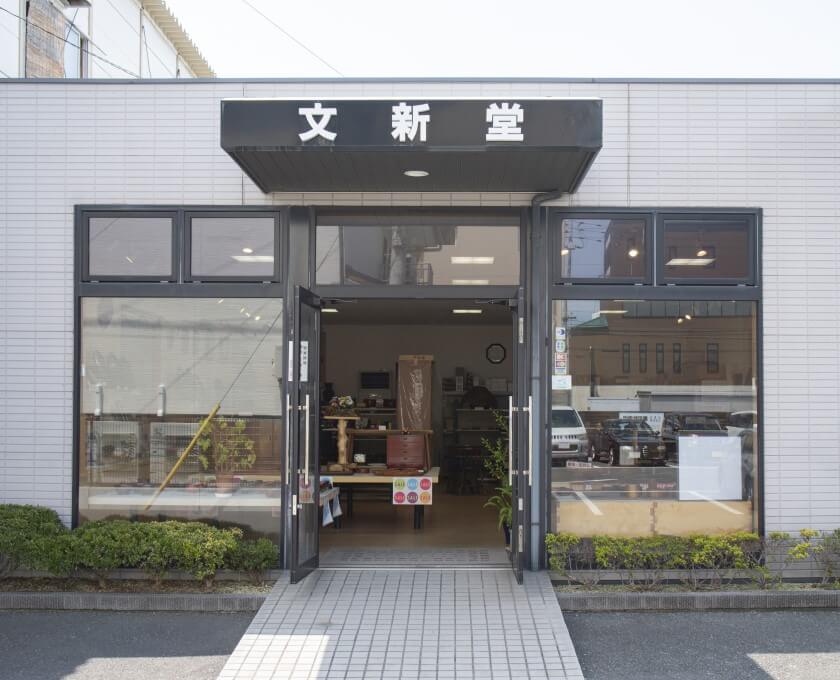 Soke Goto Lacquer Tray Co. Ltd.
Address

Soke Goto Bon Tray Co., Ltd. 4-5 Toya machi, Takamatsu City, Kagawa Prefecture

Business hours

Business hours 9:30~18:00

Regular holidays

Sundays and National holidays

TEL

087-851-0786

Supported languages

日本語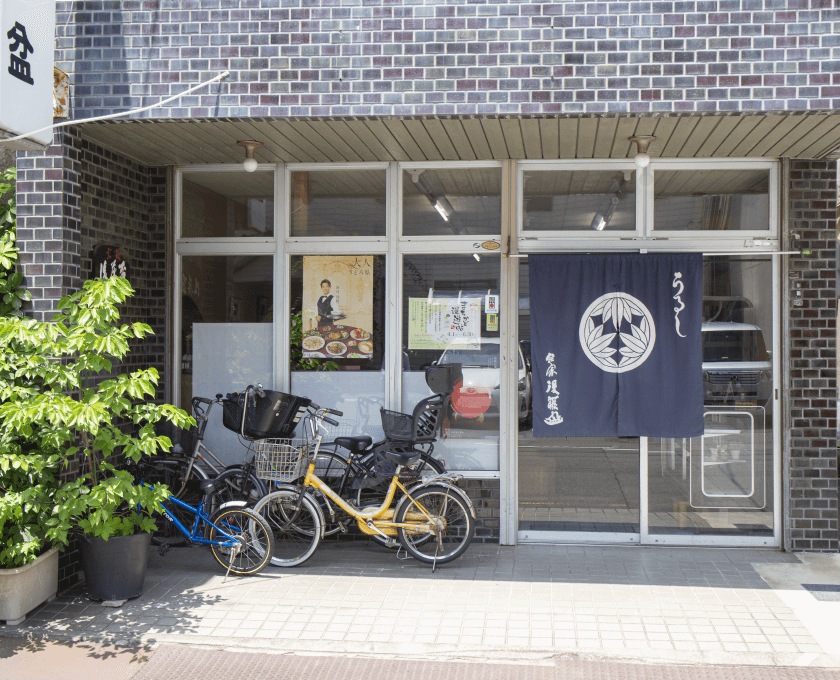 Morishige Co. Ltd.
Address

Morishige Co., Ltd. 855 Kamifukuoka cho, Takamatsu City, Kagawa Prefecture

Business hours

Business hours : 9:30-18:30

Regular holidays

Regular holiday: Mondays (except National Holidays)

TEL

087-861-7873

URL

Supported languages

日本語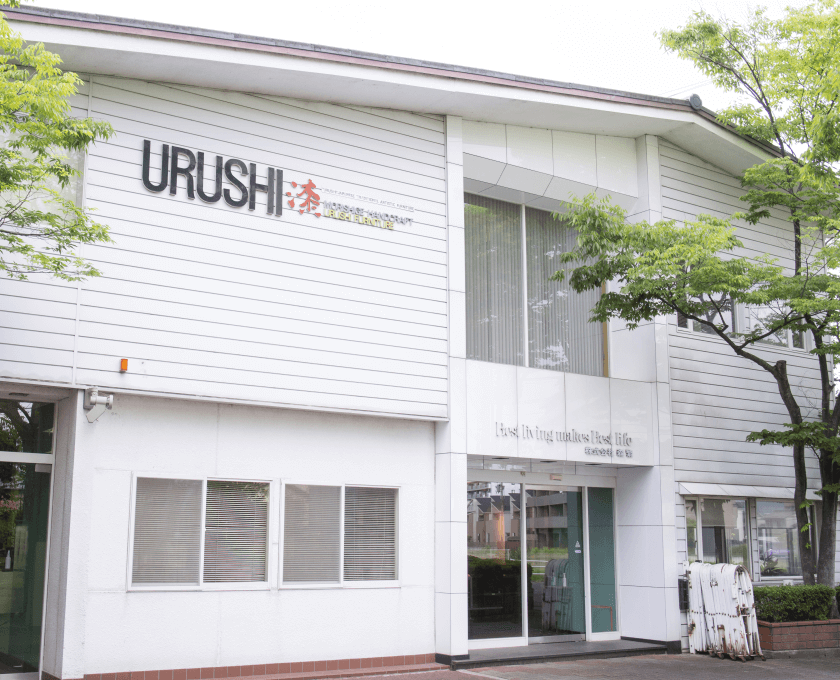 Nakata Shikki
Address

Nakata shitsuboku 3-17-35 Matsushima cho, Takamatsu City, Kagawa Prefecture

TEL

087-861-6496

URL

Supported languages

日本語
The experience place :Sanuki Lacquer Art Museum
Adress:2017-4 Kamifukuoka cho, Takamatsu City, Kagawa Prefecture
Holiday:Regular holiday: Wednesdays and Thursdays
TEL:087-802-2010
Language:japanese
URL:http://karokaro.ashita-sanuki.jp/


Gathering date:2020.10.9 / Kagawa Urushi Lacquerware Institute
KEYWORDS