Takamatsu, Kagawa boasts a large number of workation sites.
"Workation" is a portmanteau of "working" and "vacation." A workation is a vacation that allows you to work remotely from a holiday destination or tourist resort.
The chance to interact with local people and the unique experiences that ensue make workations so appealing. You may be able to come up with new ideas or improve your productivity simply by being in a different environment.
It takes 40 minutes to reach Ogijima via Megijima from the Takamatsu Port. The fairly long journey gives you a chance to enjoy a sea trip.
Nostalgic townscape on the hills! Workation on Ogijima in the Seto Inland Sea
Ogijima is known for its clustered settlements in the hills. You will enjoy admiring the nostalgic scenery, including slopes sandwiched between stone walls and a view across the Seto Inland Sea beyond the roof tiles.
---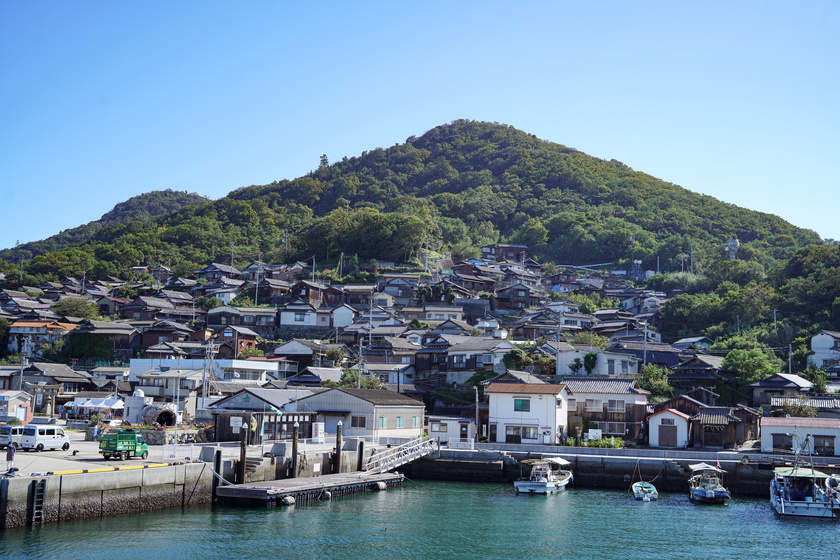 Kuwa to Hon
---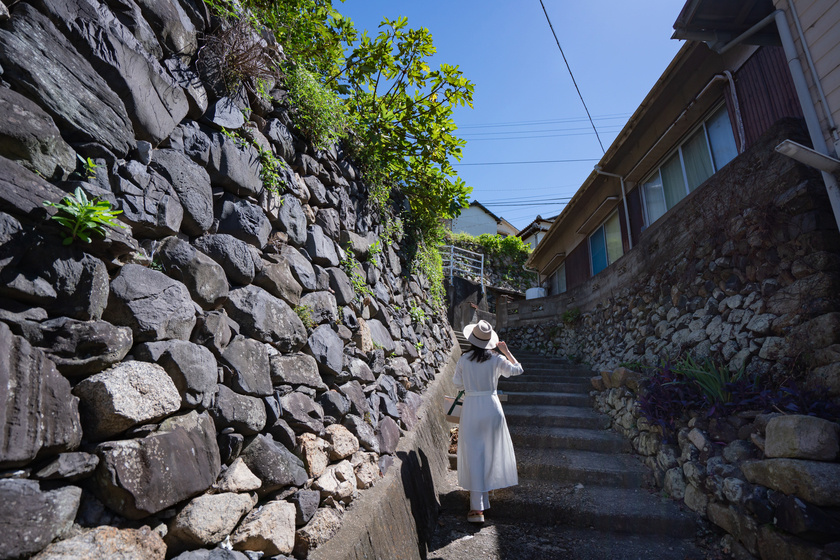 ---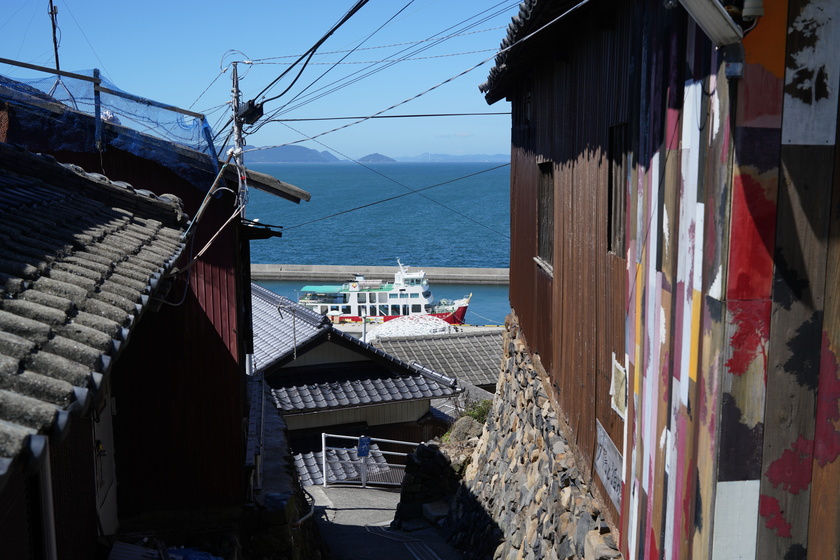 ---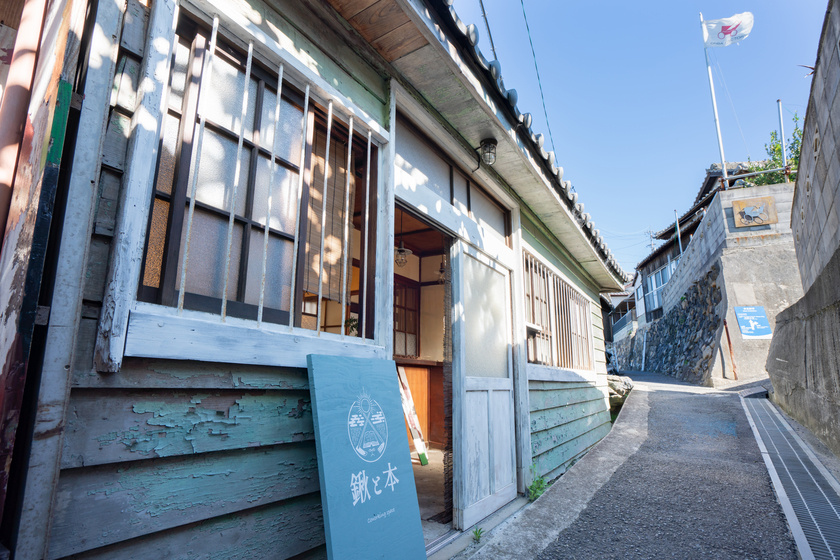 ---
Ascend the upward slope off Ogi Port for two to three minutes until you see a pale green building.
---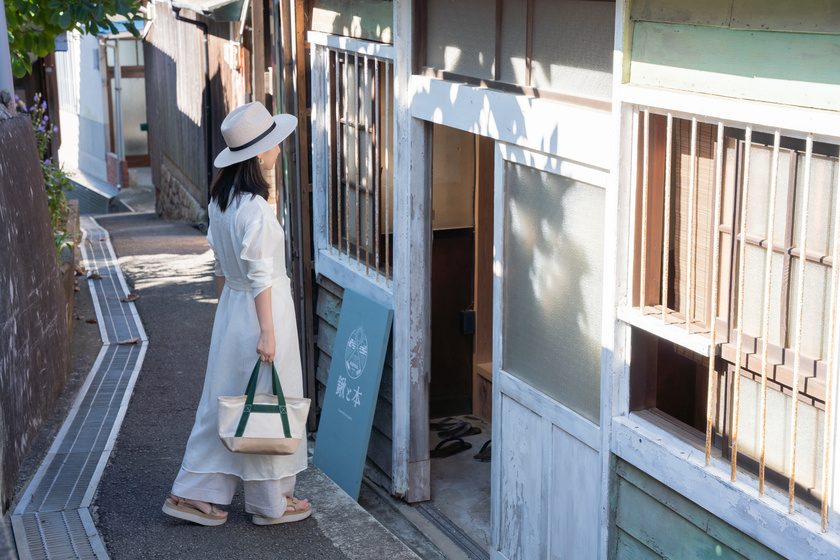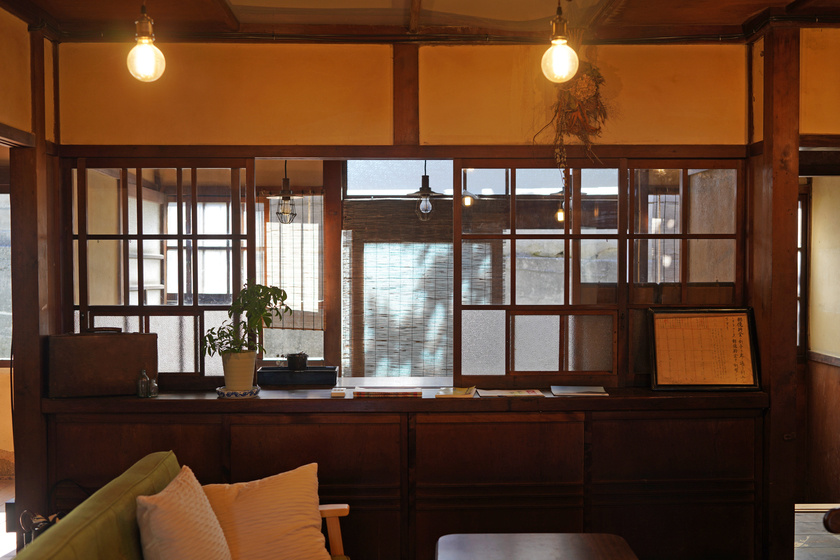 This is Kuwa to Hon, a coworking space created by converting a building facing the slope, which was used in the early Showa period as a post office and a large room at the back floored with tatami mats, which had been used since the Meiji period.
---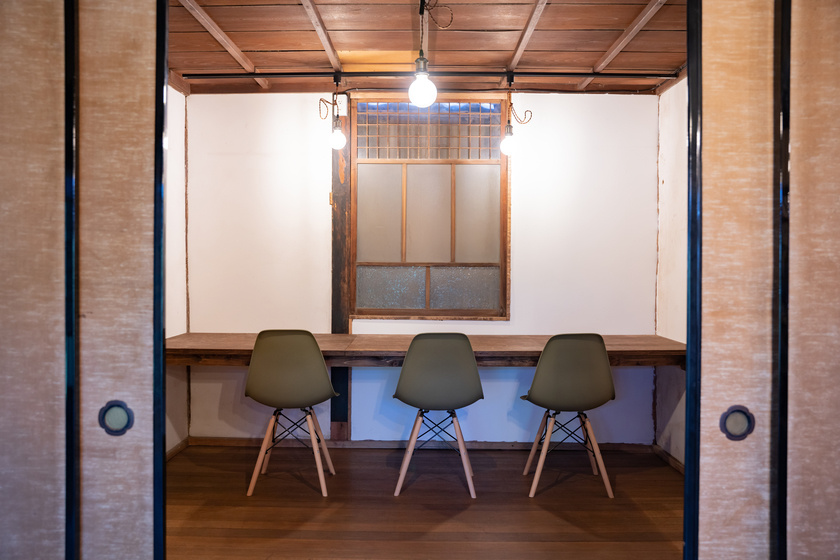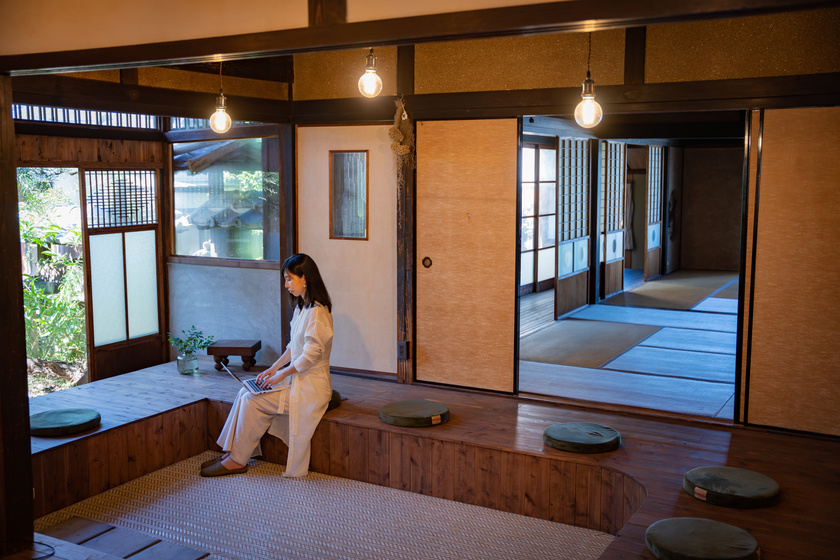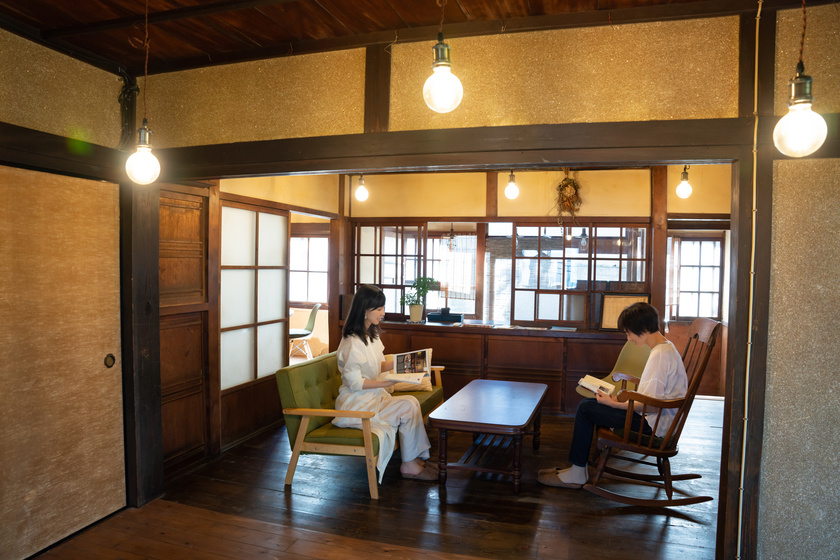 You can choose your favorite seat from various seating options available: counter seats in front of a wall, round seating area with a courtyard view floored with tiles, and sofa where you can relax and read. If you need to create a private room to do an online meeting, simply close the sliding doors.
---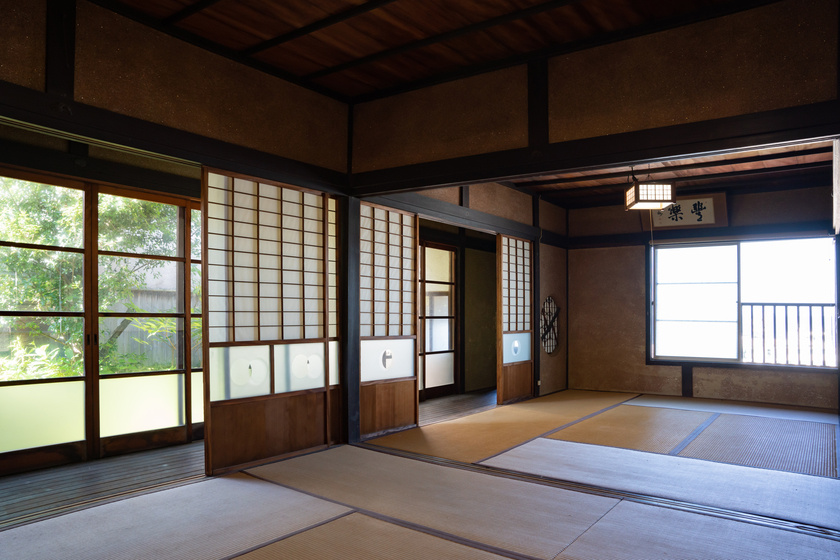 ---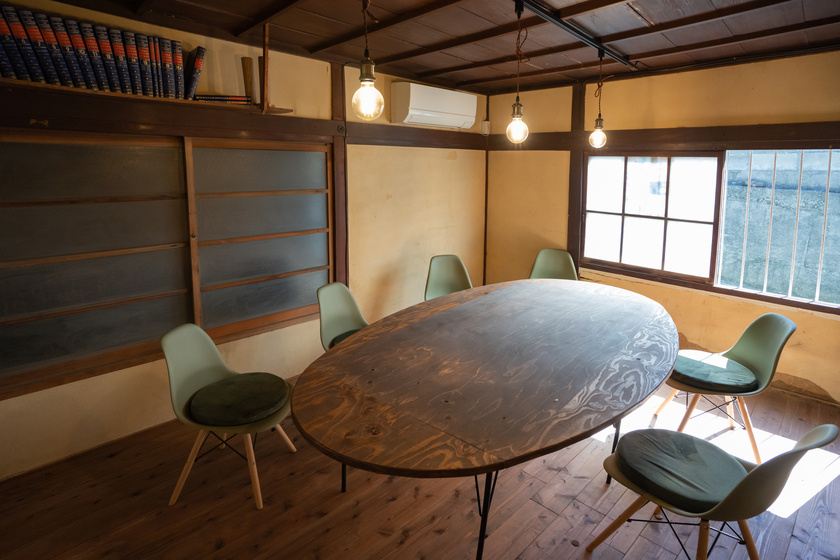 ---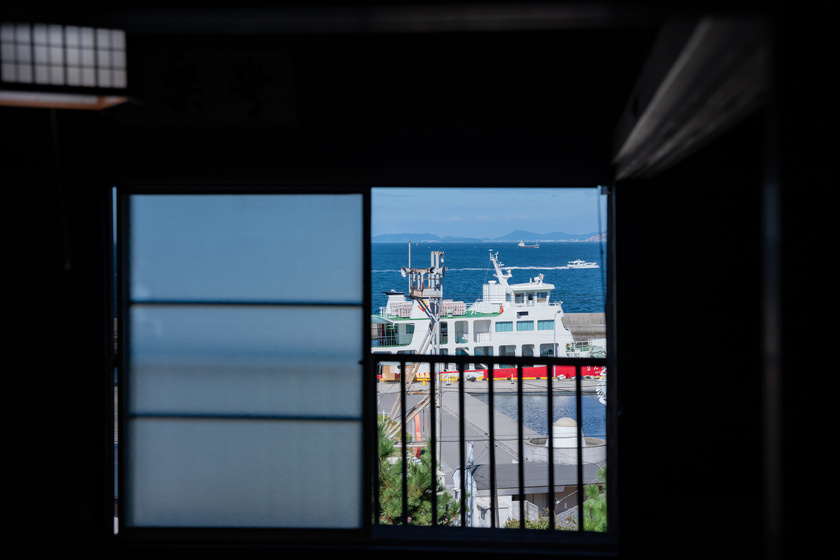 A meeting room and large event space floored with 26 tatami mats, both suitable for large gatherings, are also available.
Some visitors use this place to do work or online meetings, others drop in while waiting for a ferry. You can connect to a Wi-Fi network on the beach. It is free up to two hours.
---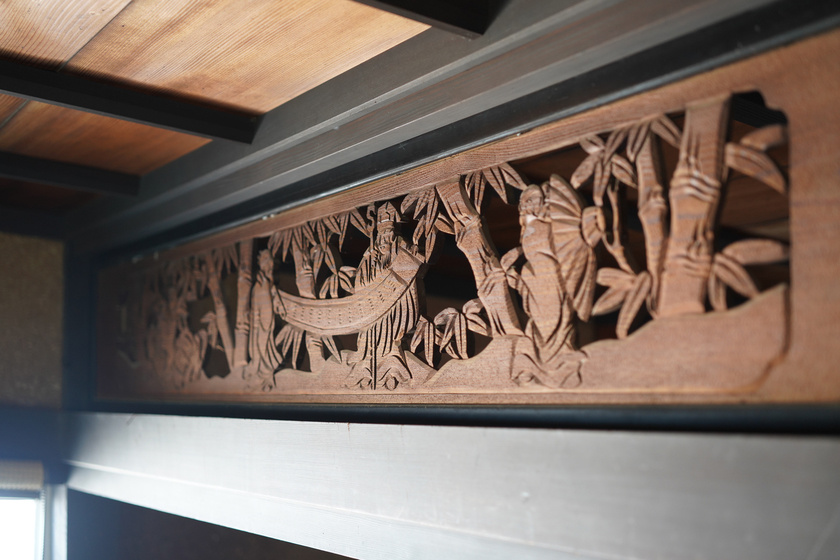 ---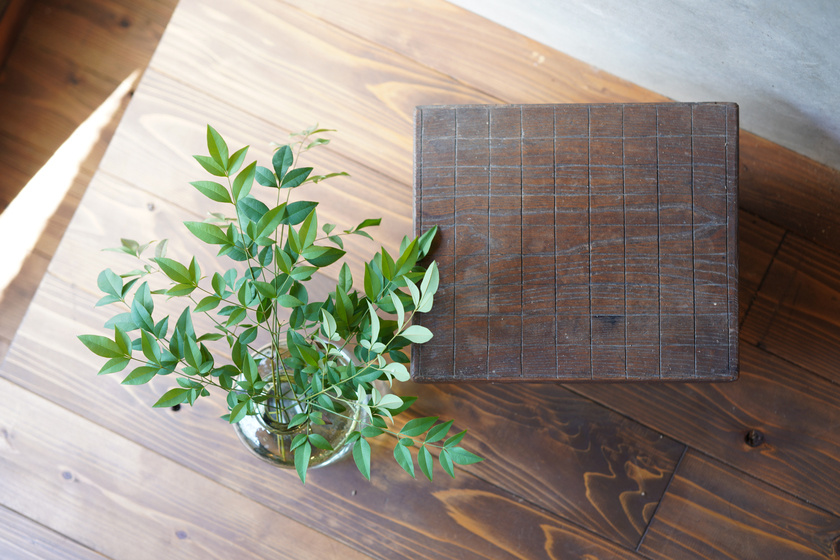 ---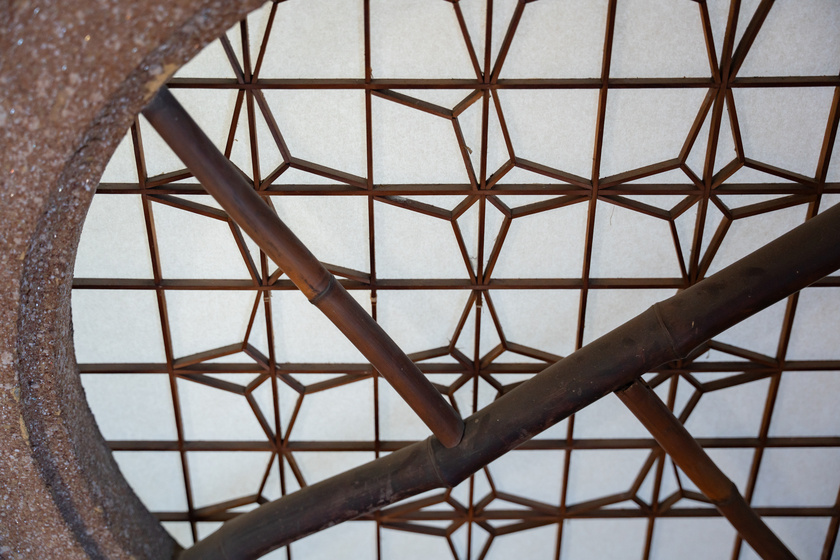 ---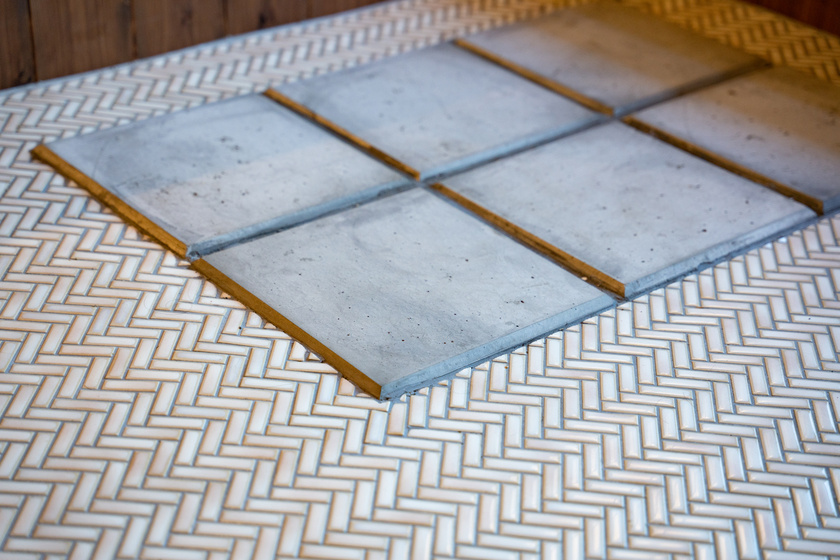 ---
The owner offers support to those who wish to relocate to the island, by arranging trial stays and helping their preparation. Kuwa to Hon is expected to play a key role in assisting settlers in the future.
---
How to use Kuwa to Hon
・As of October 2021, Kuwa to Hon is providing invitation-only services.
Accommodation in Ogijima
ogijima yukuru is a guesthouse/café located near Kuwa to Hon. You can stay here overnight without meals, which makes it an ideal place to enjoy a workation.
---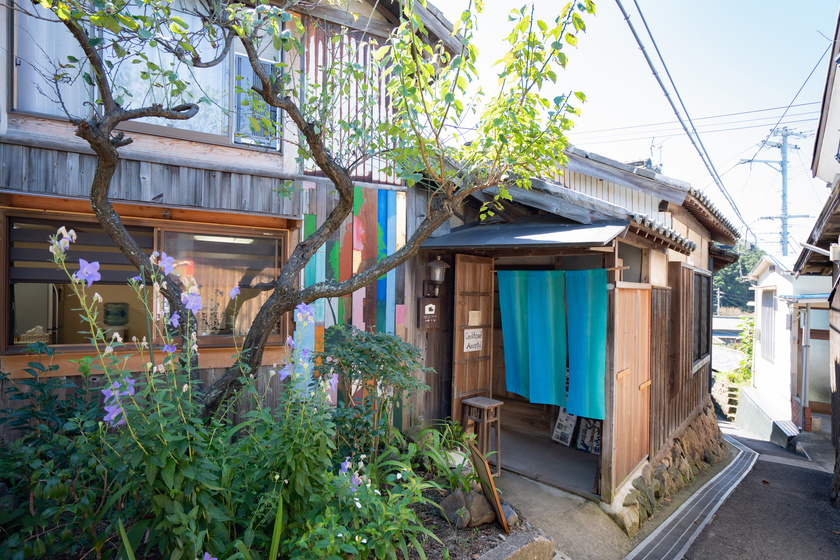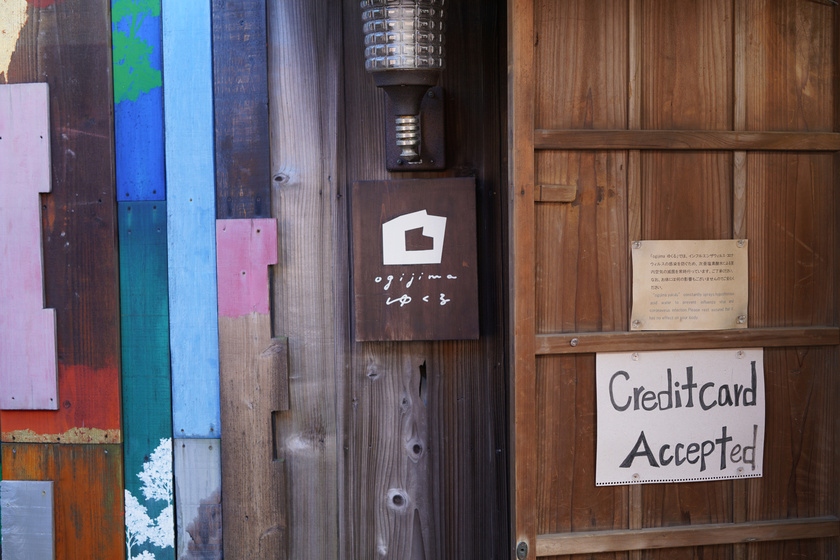 Enter the building by parting the shop curtains, which are blue to remind you of the color of Seto Inland Sea.
---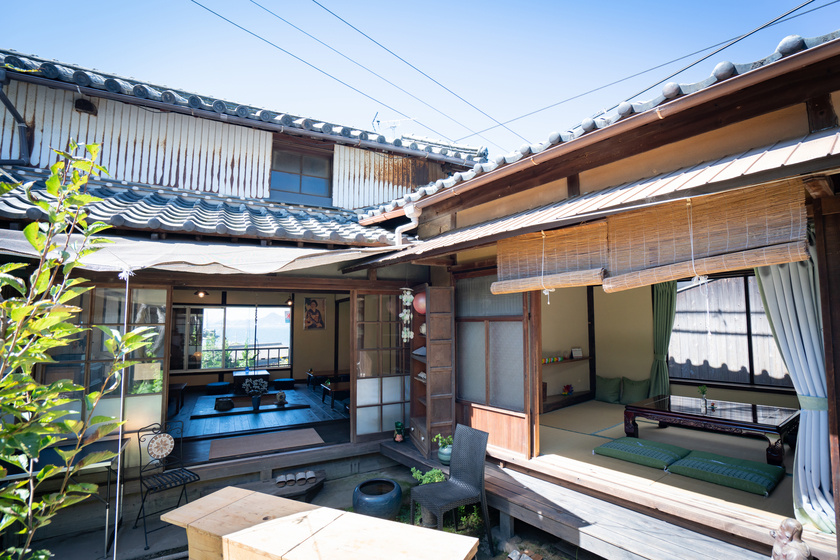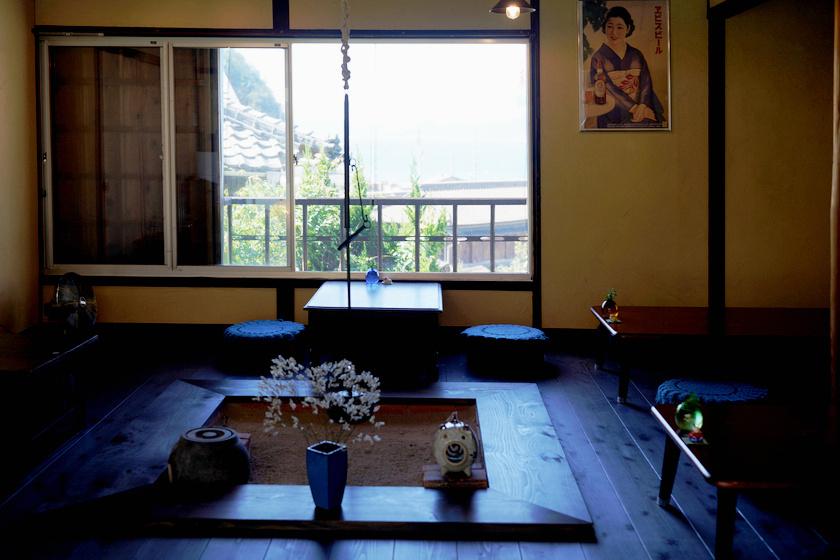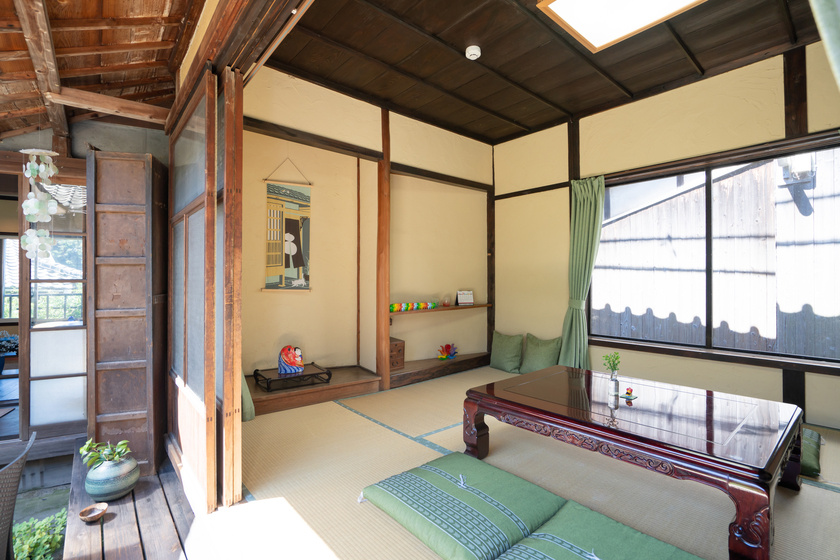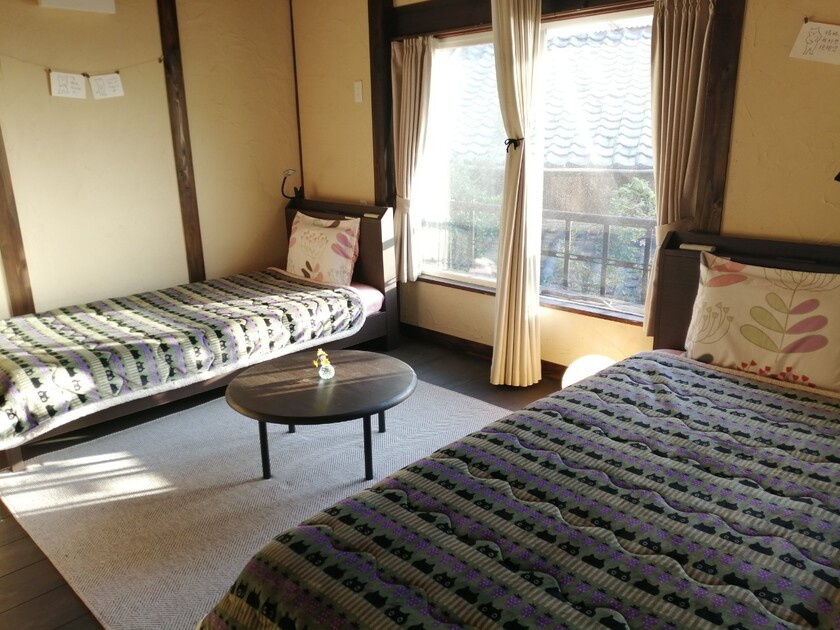 The old Japanese-style building was built in the Taisho period. The rooms and café are arranged around a courtyard.
Kitchen is available for rent, which allows you to prepare meals during a break from work.
Visit Ogijima Library
Follow lanes sandwiched between stone walls to reach Ogijima Library.
---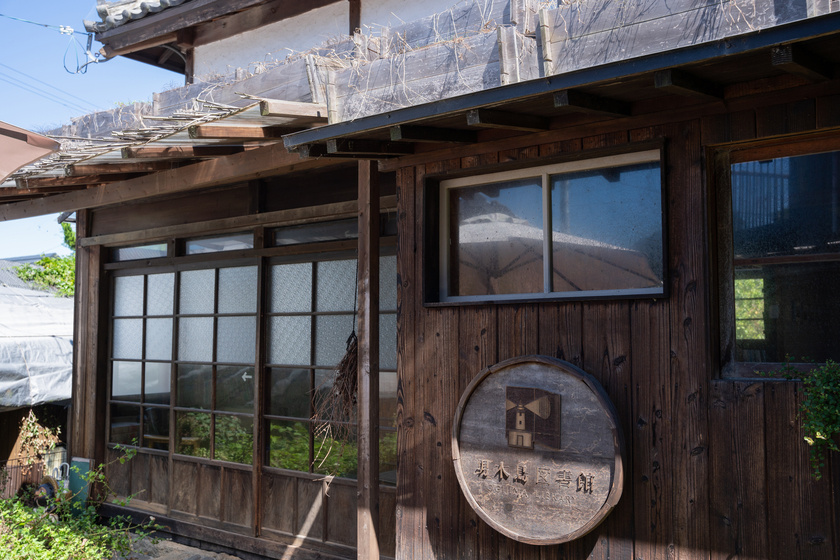 Ogijima Library is a community-based library that connects residents with books. It is a place that also fosters human relationship.
---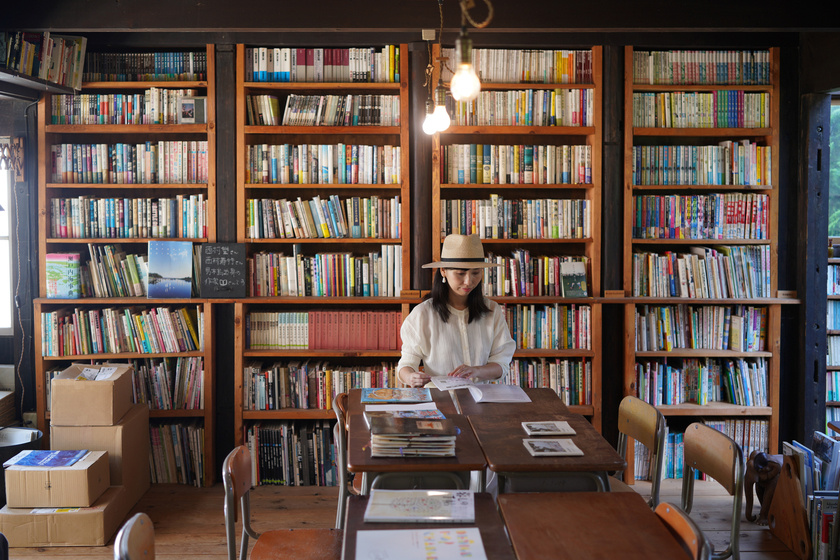 As soon as you step into the nostalgic space, you are welcomed with floor-to-ceiling shelves filled with books.
---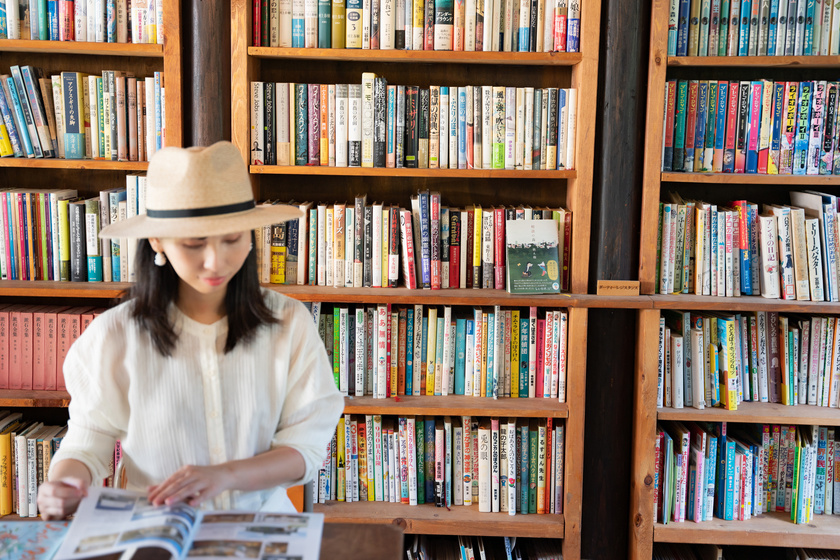 Why not immerse yourself in a book in this library with its relaxed atmosphere?
Islands in the Seto Inland Sea: Ideal locations for learning and corporate training
---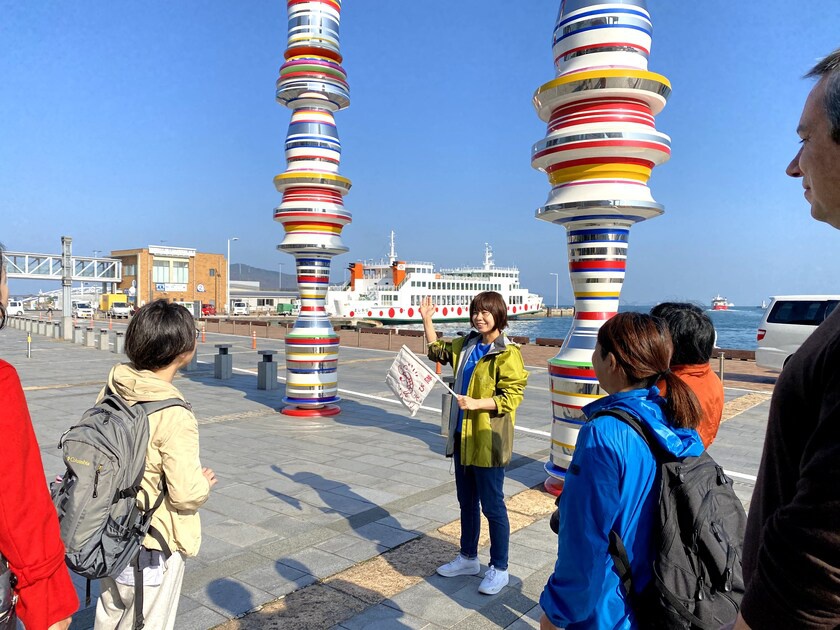 The chance to interact with local people and the unique experiences that ensue make workations so appealing.
Learning in unfamiliar locations may allow you to acquire knowledge that will help you grow both personally and professionally.
Setouchi Study Tours are organized as part of the Setouchi Triennale held on various islands in the Seto Inland Sea to allow participants to learn about local issues and community-building art projects.
Oshima is one of the islands in the Seto Inland Sea located off the eastern coast of Megijima, roughly eight kilometers from Takamatsu Port.
National Sanatorium Oshima Seisho-En was established in 1909. As a national policy, leprosy patients for detained in the sanatorium for nearly 90 years.
---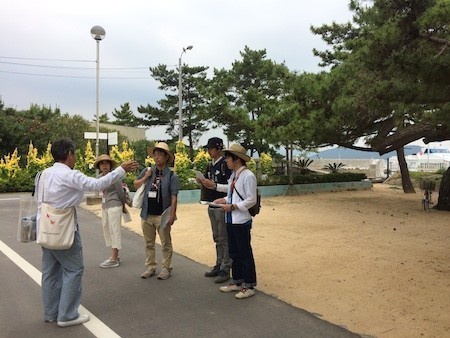 ---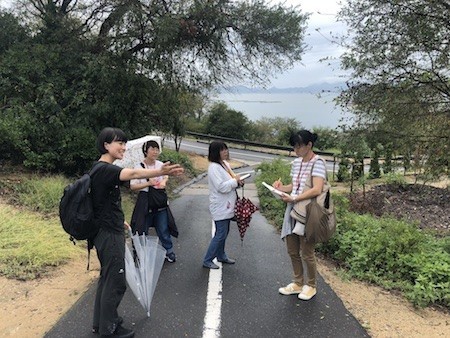 ---
It was chosen as one of the venues of the Setouchi Triennale in 2010, and has exhibited works of art and reference material in its dormitories. Visitors can learn about segregation and prejudice, which should never happen again.
Surrounded with beautiful nature, this is a perfect place to learn about the history and issues of the island through works of art.
---
Access to Oshima
・You will need to check the status of measures against COVID-19 and take necessary preventive measures yourself before you travel.
Why not try a workation in Kagawa?
*Please be advised that some places are not offering regular services, as a measure against COVID-19. Please see their website for the latest information.
---

Kuwa to Hon
ogijima yukuru
Instagram:https://www.instagram.com/ogijimayukulu/
Ogijima Library
Instagram:https://www.instagram.com/ogijimalibrary/
Setouchi Study Tours
Organizer:The Setouchi Triennale Executive Committee
Planning and operating company:onprofit Organization Setouchi Koebi Network
Typical number of participants per journey:10 to 150. When there are more than 30 participants, we will divide them into smaller groups. 10 to 20 participants per journey is recommended.
Gathering date:2022.3.16 / Kuwa to Hon
KEYWORDS