A white monument has been set up in Takamatsu. It is reflected in the blue Setouchi sea and stands before the backdrop of the blue sky.
Follow the hashtag on social media to see attractive photos of Takamatsu which were posted by users.
Early in the summer of 2018, when the participants had a lively photo shoot at the port, on the mountaintop and surrounding the monument at the airport. This is the debut of the monument for #upTAK, the official hashtag representing Takamatsu.
---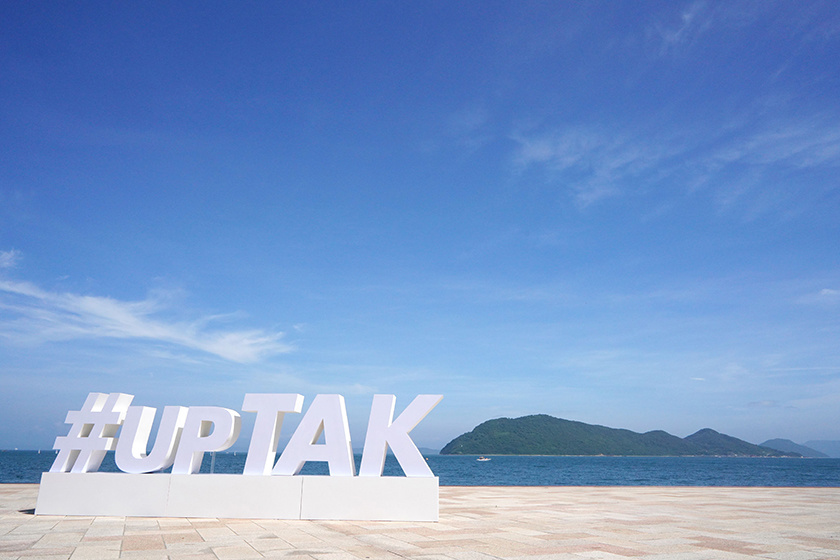 "The "up" in #upTAK is linked with the Takamatsu-shi tourism catchphrase of "an uplifting place, Takamatsu" in Japanese that also means "uploading" onto social media. "TAK" in the hashtag is the airport code for Takamatsu Airport, which is globally known and represents Takamatsu.
The monument has been created with the aim to familiarize local citizens, tourists and everyone concerned with Takamatsu with the hashtag."
---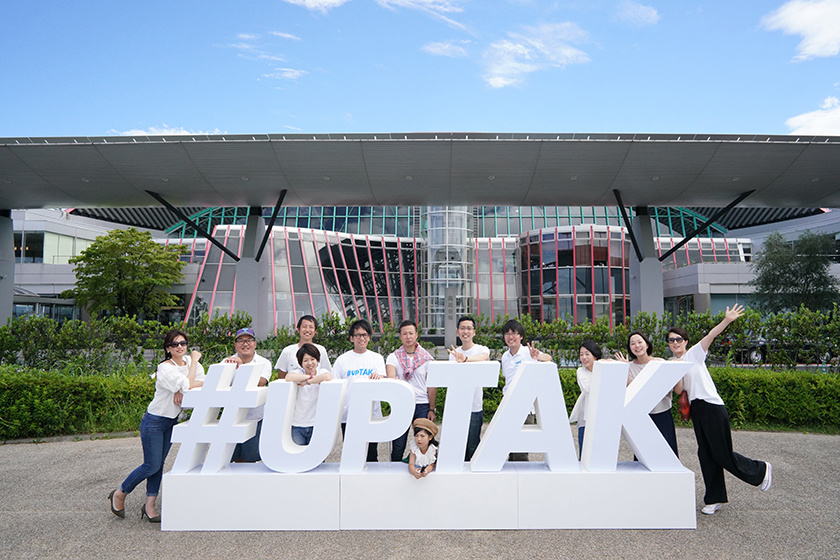 The project consists of younger people under the age of 40 years old that play important roles in their fields. It was devised by the Takamatsu Creative City Development Council, an organization also known as U40, which aims at town development by looking ahead toward the future.
---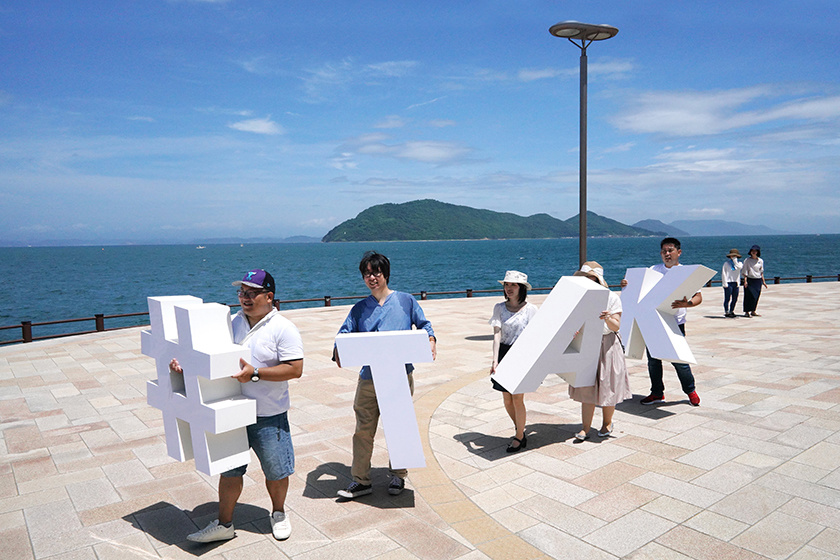 Actually, the monument is movable and does not have a permanent location.
Search for #upTAK and see what attracts visitors and citizens to Takamatsu.
---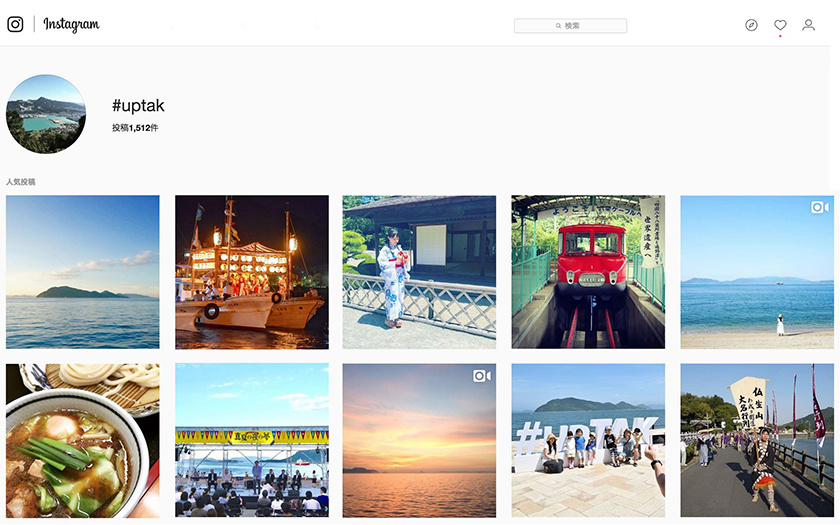 Local university students, corporate workers, photographers, TV personalities and other people of different ages and interests take real photos and videos of Takamatsu from many different perspectives.
Tasty local cuisine, a view of the Seto Inland Sea from the observatory, seasonal festivals and events…
You will certainly find photos that fall under your area of interest.
---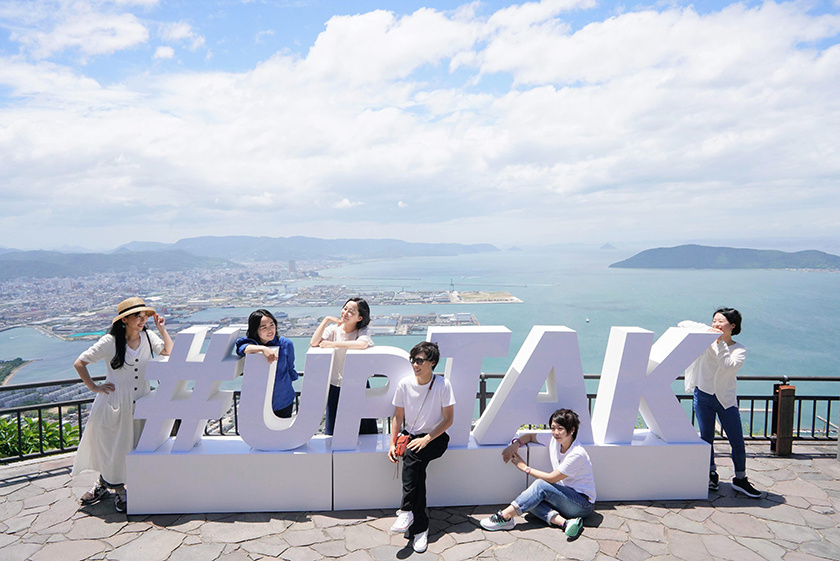 The monument is featured at festivals and events held in Takamatsu. A good location for photographing it depends when you try to capture it.
---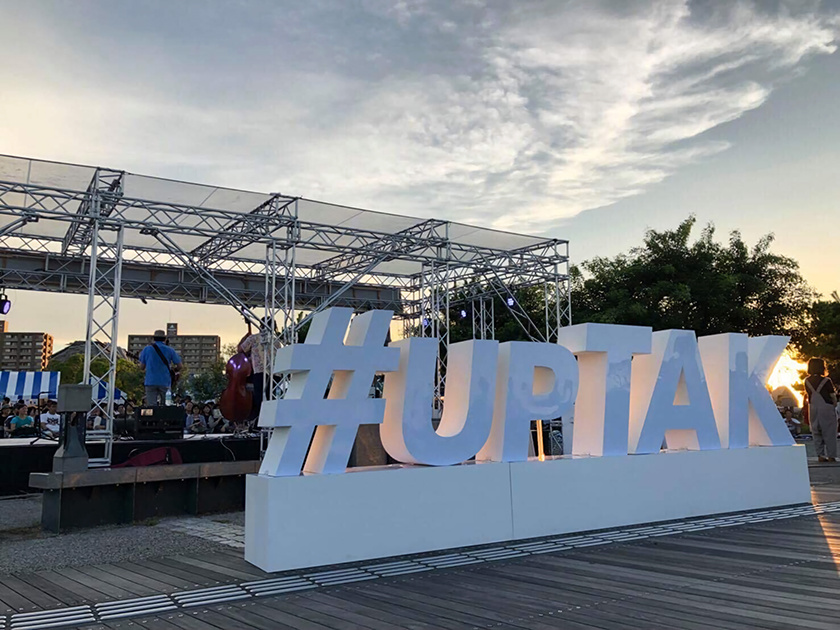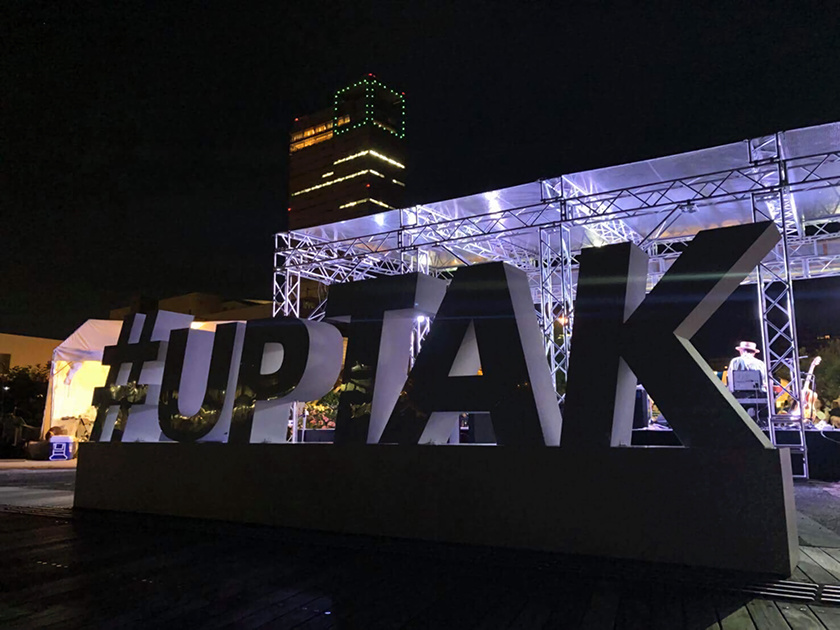 ---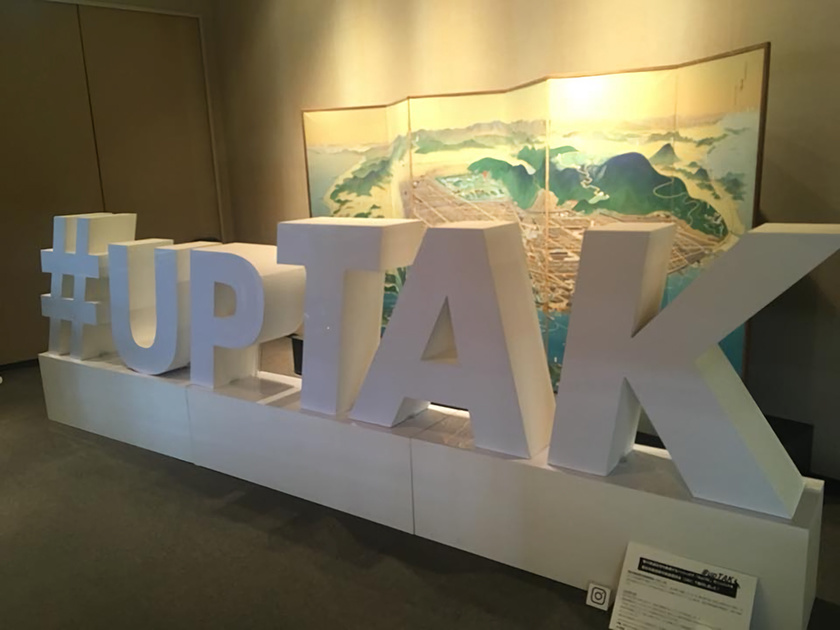 It makes its presence felt considerably indoors.
---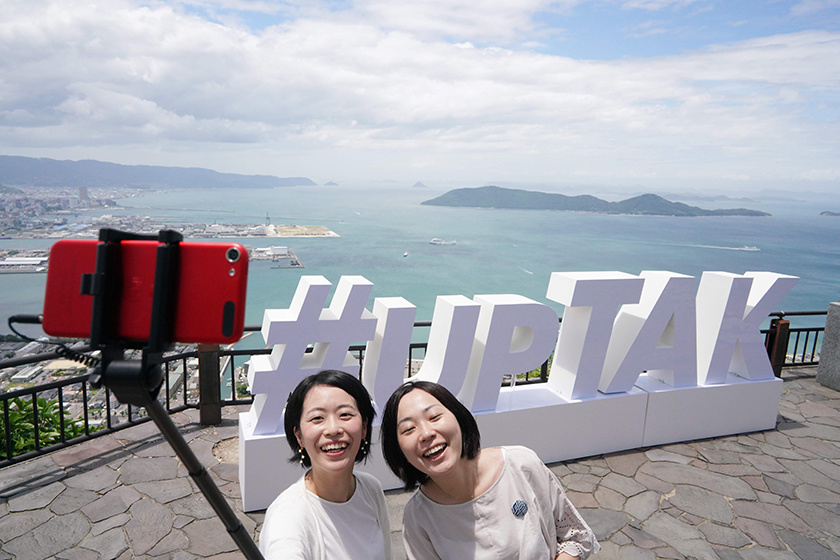 When you visit Takamatsu and encounter an uplifting moment or monument, photograph and upload it using #upTAK.
---
Gathering date:2018.11.14
KEYWORDS