SETOUCHI ART BOOK FAIR
In Takamatsu, the Setouchi Art Book Fair is held on the sidelines of Setouchi Triennale, which is hosted every three years. It is an exhibition of photo books, art books and art magazines from all over the world.
---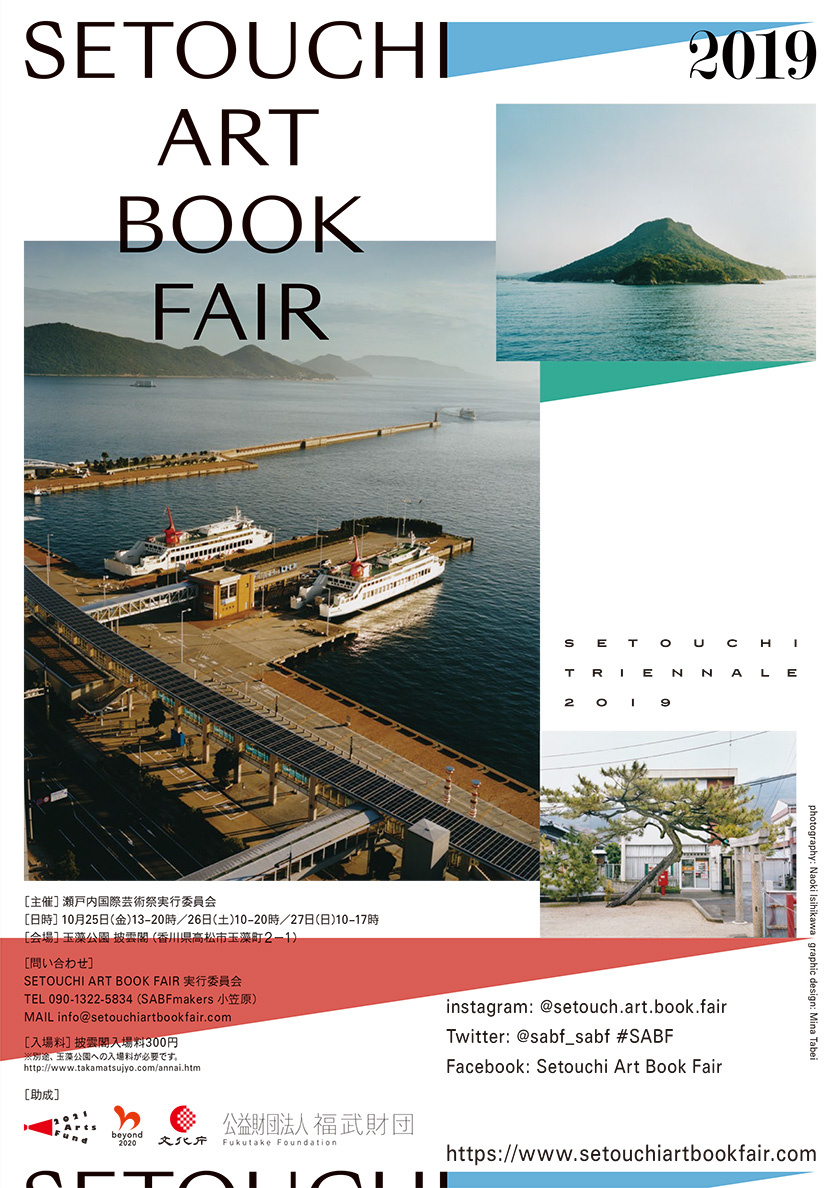 From Friday, October 25 to Sunday, October 27, 2019, as many as 90 booths from various countries will be set up at Hiunkaku in Tamamo Park, which is designated as a nationally important cultural property.
---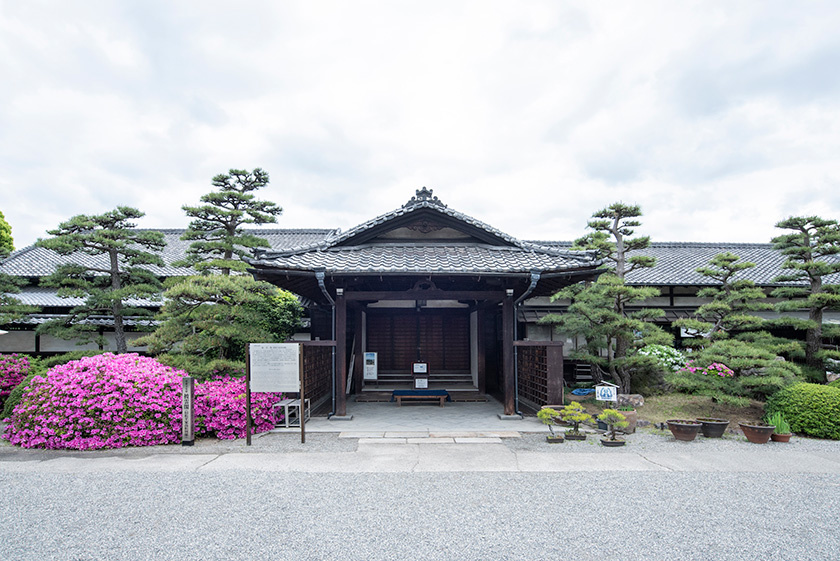 At the same time, workshops and a used book fair (with each seller bringing a box of used books) will also be held at Sakura-no Baba in Tamamo Park. Visitors will find amusing books and paper goods during the three days.
---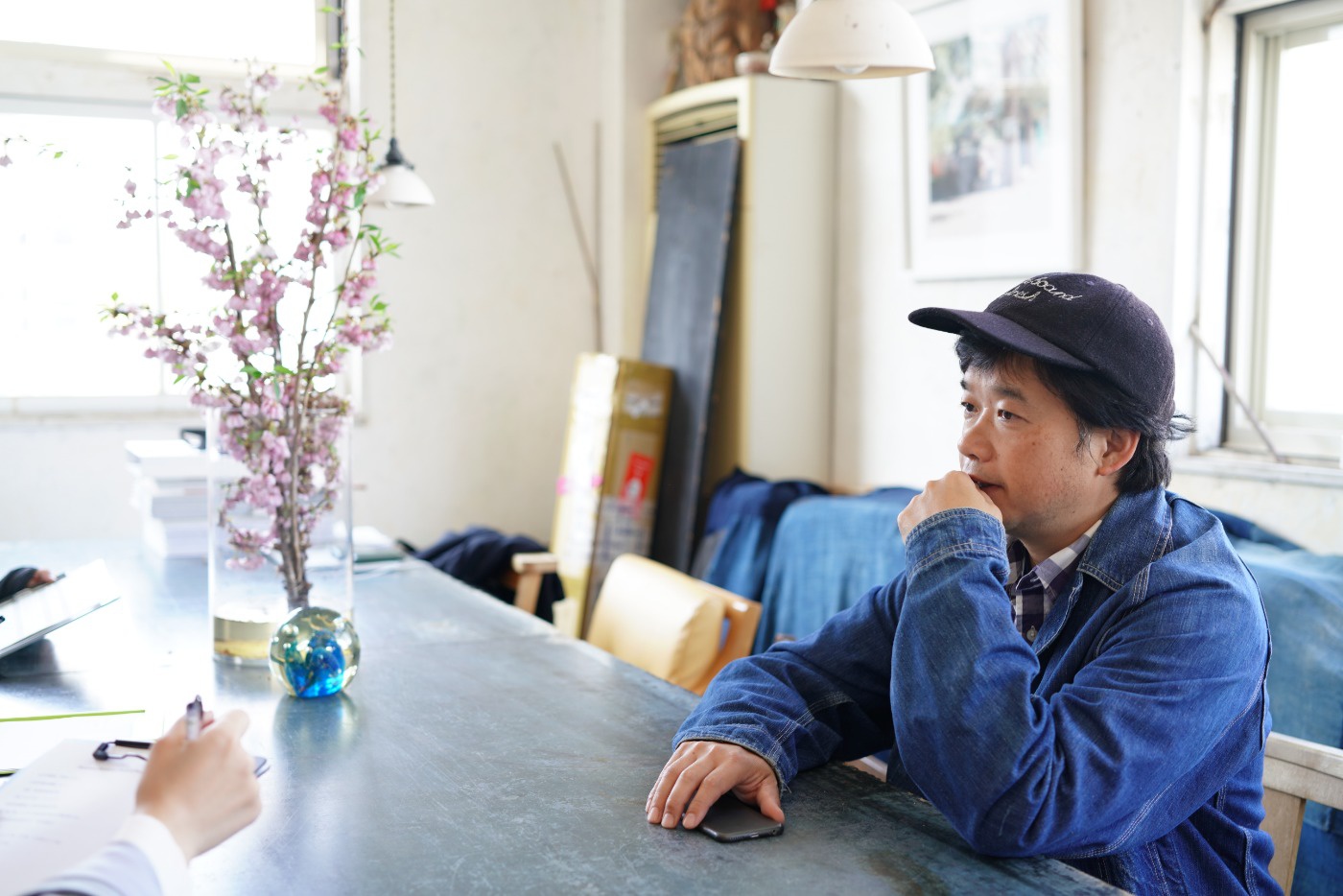 Mr. Tetsuya Ogasawara, an organizer of this event and involved in art book fairs held in various places, said,
""It will provide a valuable opportunity to see art books of world-class quality and interact directly with artists participating in Setouchi Triennale, whom you rarely have an opportunity to see in person.""
After being immersed in art in the Setouchi Art Book Fair, you are recommended to go to places where you can find books recommended by Mr. Ogasawara, which are accessible from the city center.
Places where you can find books in Takamatsu
BOOK MARÜTE
---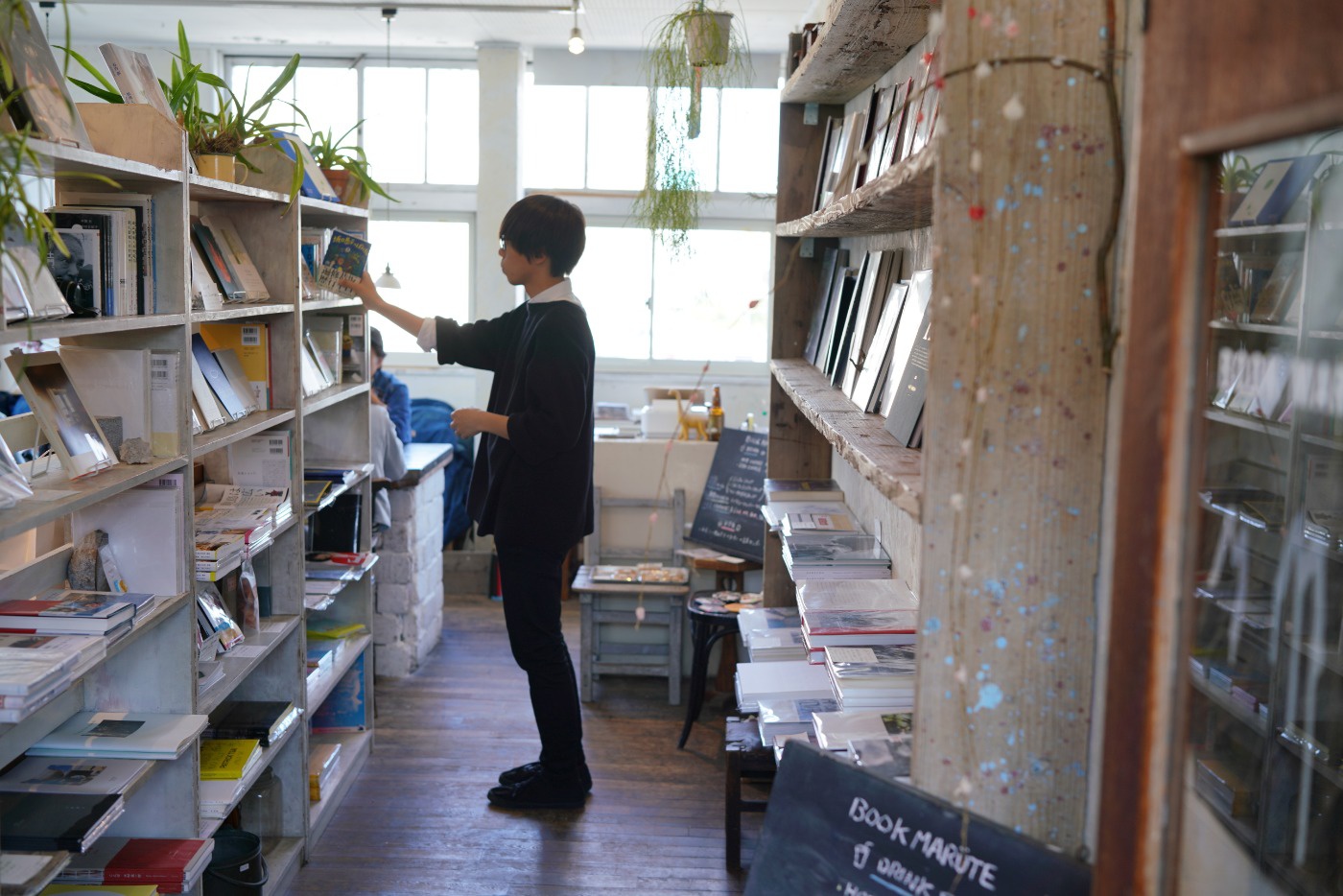 There is a small bookshop with a café in Kitahama Alley, an old warehouse street facing the ocean that is approximately a 10-minute walk from Takamatsu Station and Takamatsu Port.
---
The bookshop mainly offers art books from all over the world, newly published photo books and zines. It also has a gallery on its property.
---
Many tourists who love art, including overseas tourists, visit this bookshop for its select books.
Art books that are not offered at many large bookshops are also available at BOOK MARÜTE. You can also find valuable first editions here.
---
The bookshop decorated with ornamental plants has a natural atmosphere. It also has a café space inside.
If you find an art book that interests you, appreciate it as long as you like, right then and there.
---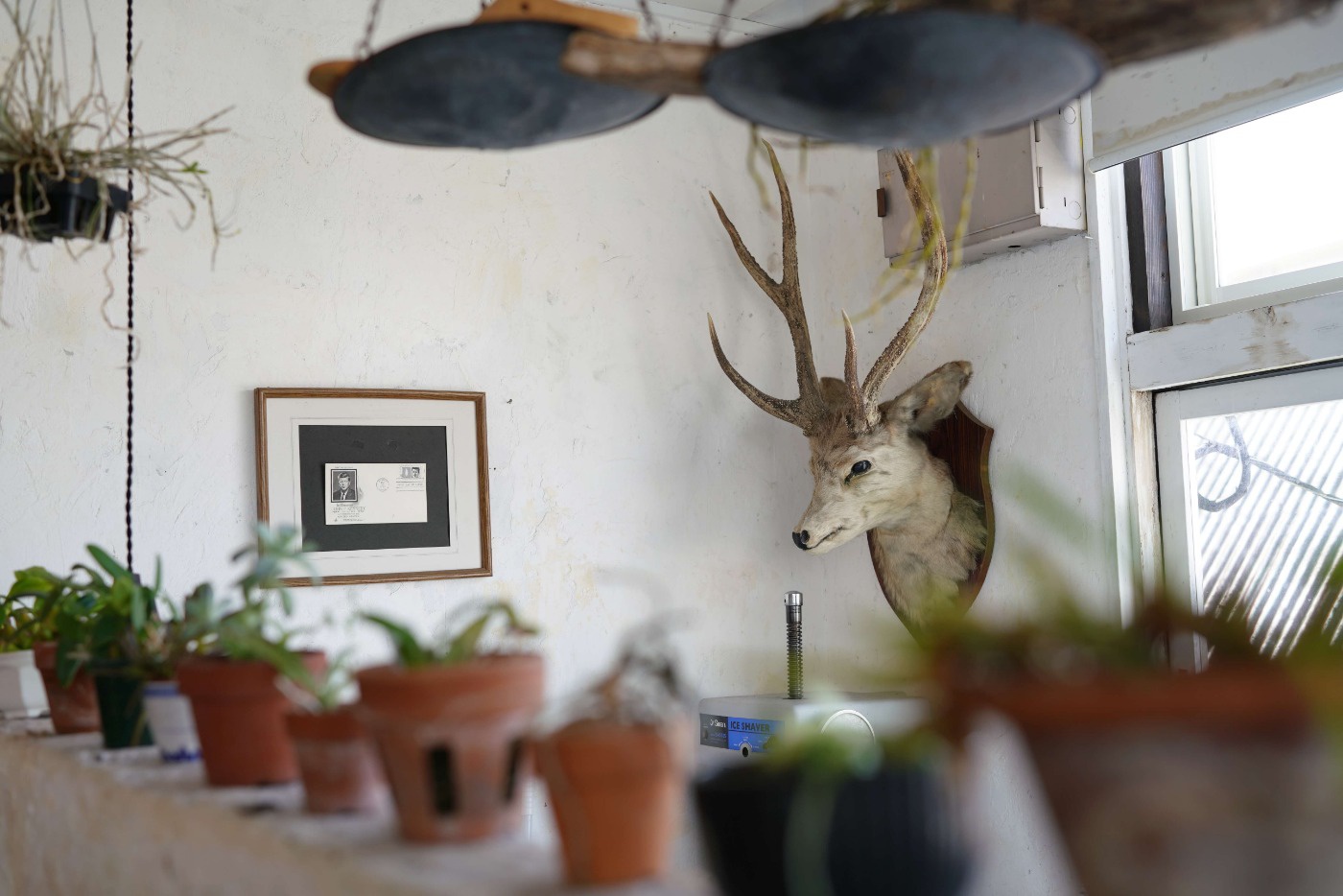 Nakazora -- A place to enjoy coffee, books and music
---
The building is located on a bustling restaurant street in the center of Takamatsu.
Climb the narrow, steep stairs, open the heavy door and find bookshelves covering the entire walls.
---
This café bar, which only has seats at the bar, has the atmosphere of a hideaway that is completely separated from the bustle outside.
---
Nakazora has a library of more than 2,000 books, including ones on literature, art and thought that were collected by the owner, Mr. Yosuke Okada. Feel free to choose any books you feel like reading.
---
Nakazora also offers its own literary award program because, as Mr. Okada says, "Works created by lay authors, who are not professionals, are interesting in their own ways." Read not only award-winning works, but also ones that were submitted as entries.
---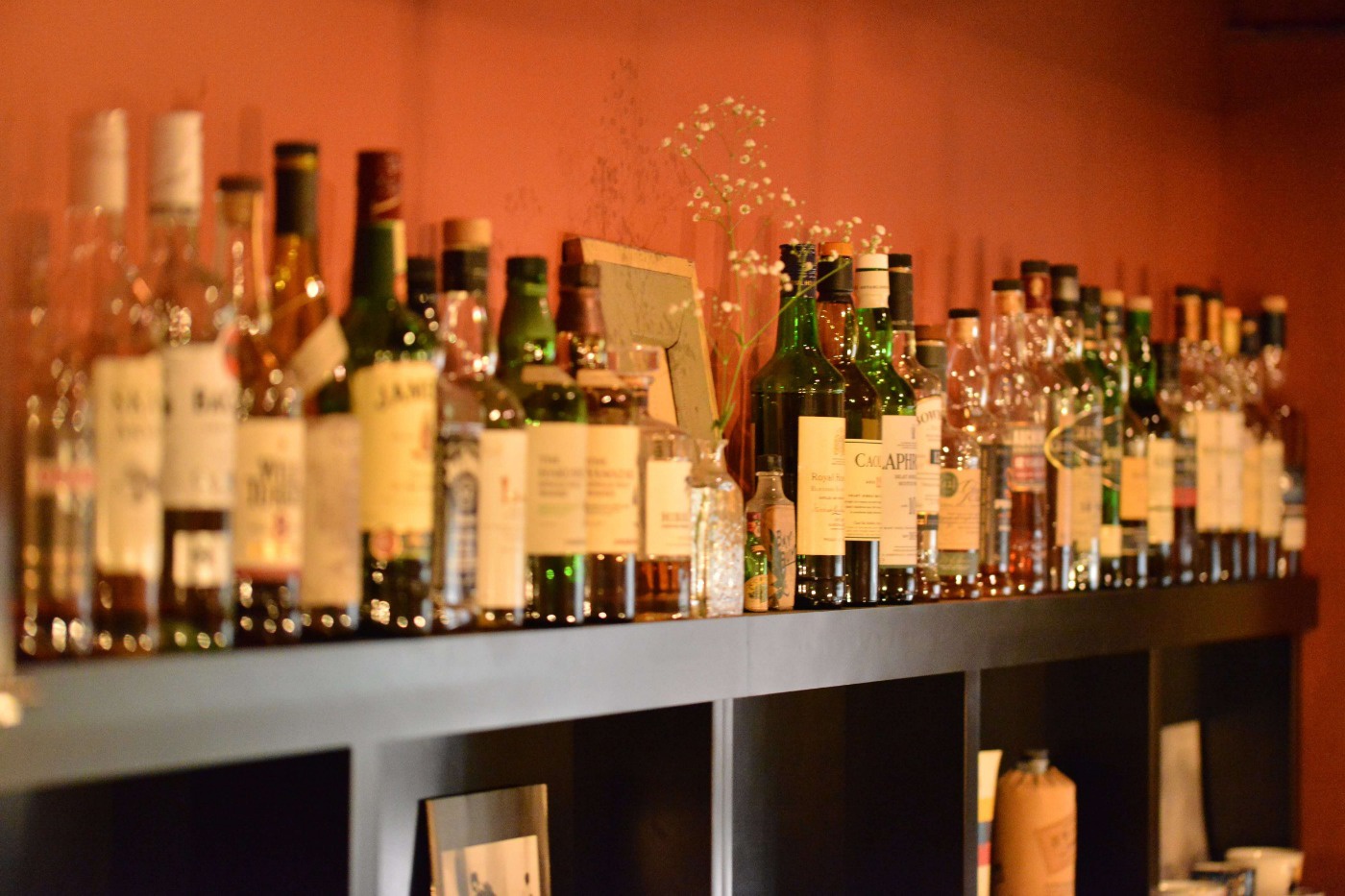 Because this café bar is open from the daytime to midnight, some people drink alcoholic beverages in the daytime and enjoy coffee and sweets at night.
---
Cocktails associated with authors are also popular.
---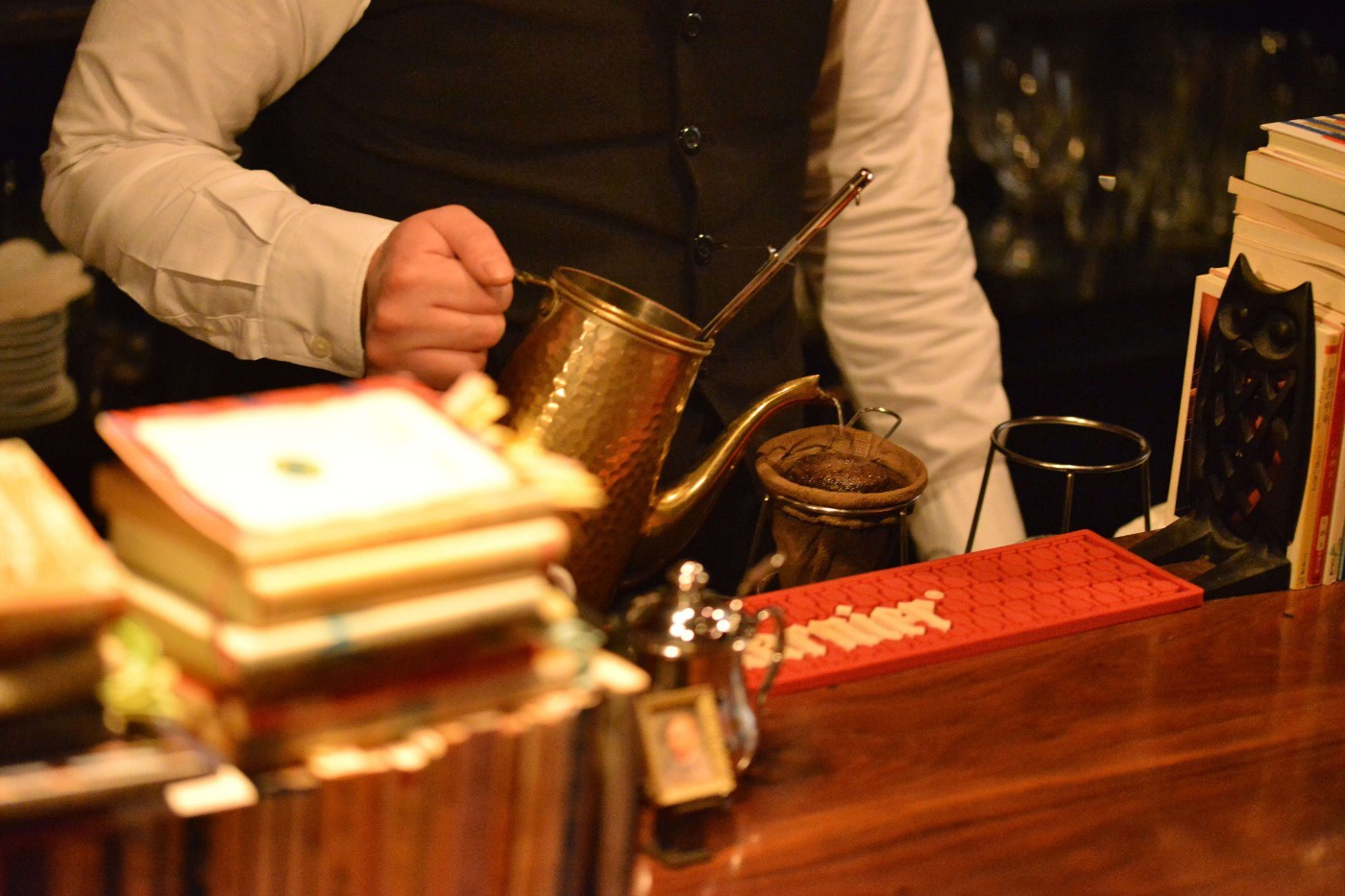 Nakazora uses a coffee filter made of Botaori textile fabric, a traditional craft of Kagawa.
It was custom-made to have the right thickness pursued by Mr. Okada, who says that this filter eliminates unwanted flavors and maximizes the sweetness and good taste of coffee.
---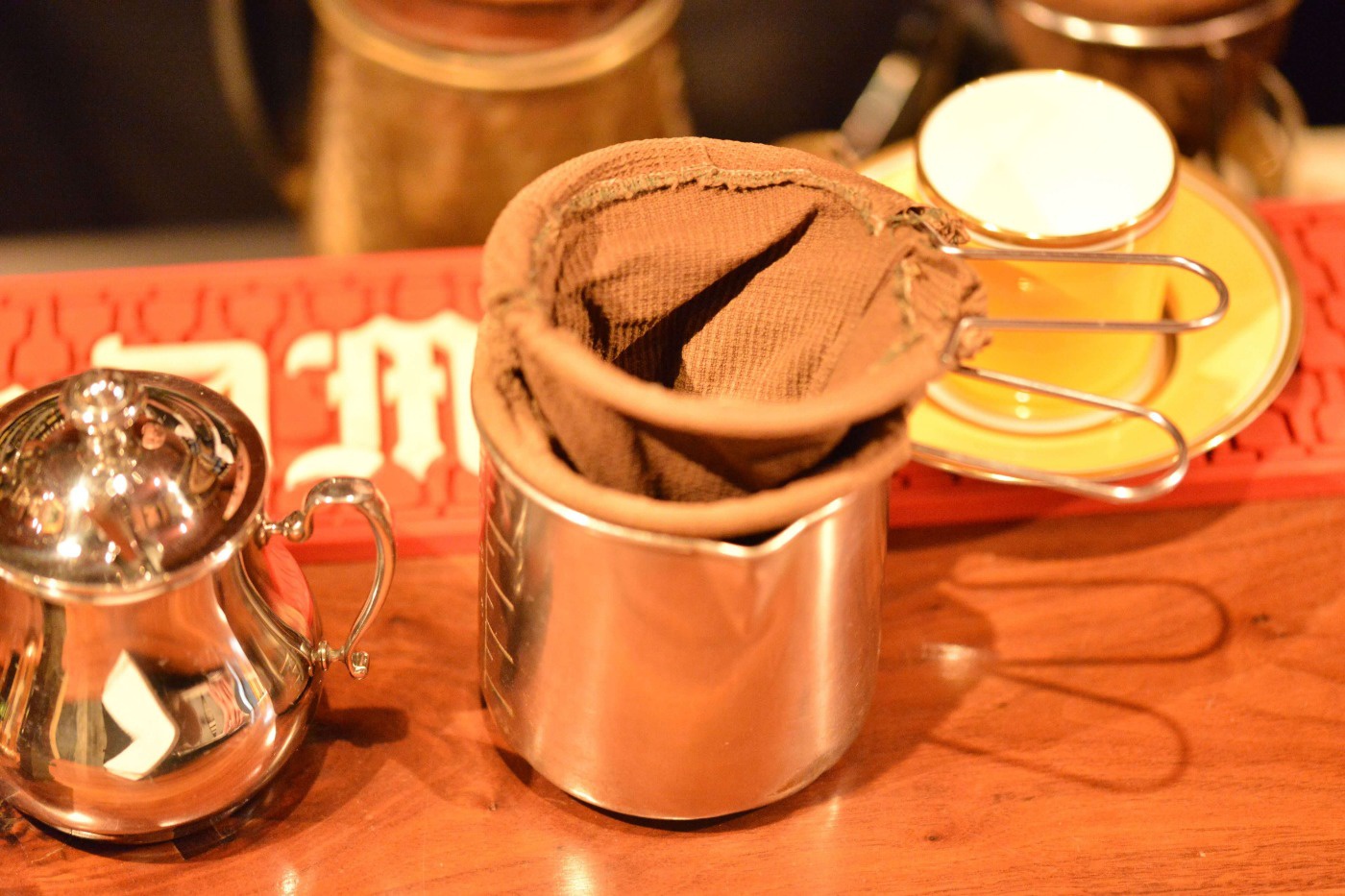 Here you can read books or reflect, away from the bustle of everyday life.
---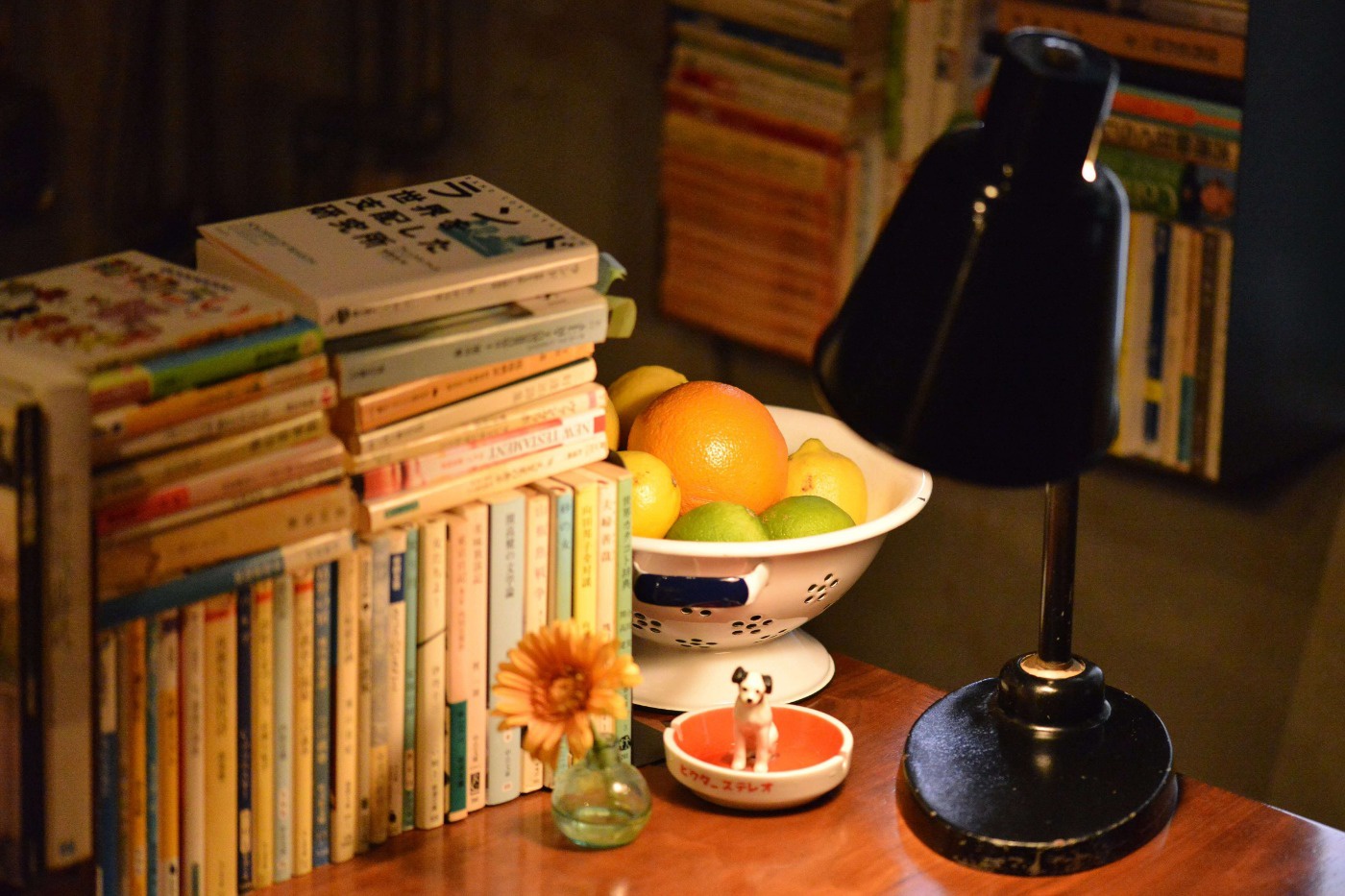 Lunuganga Bookshop
---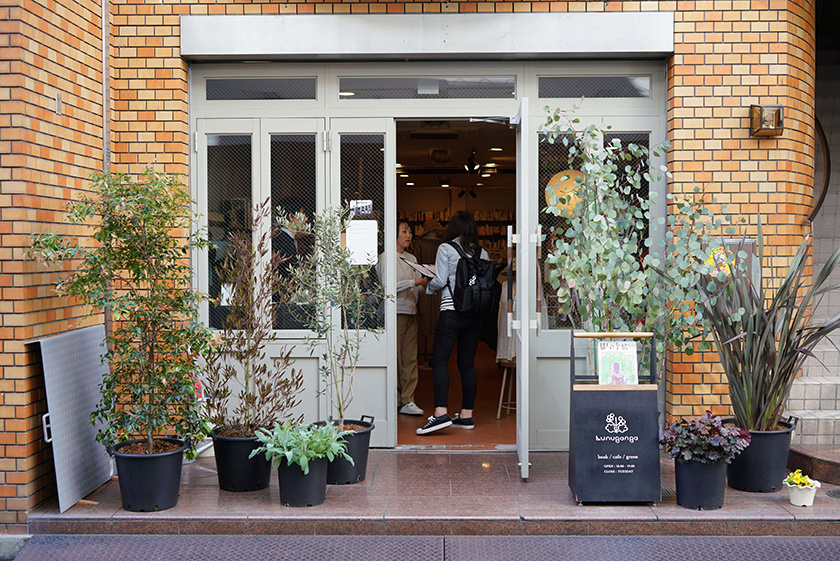 This bookshop, which offers select books, opened in the back alley of a busy shopping street in 2017.
---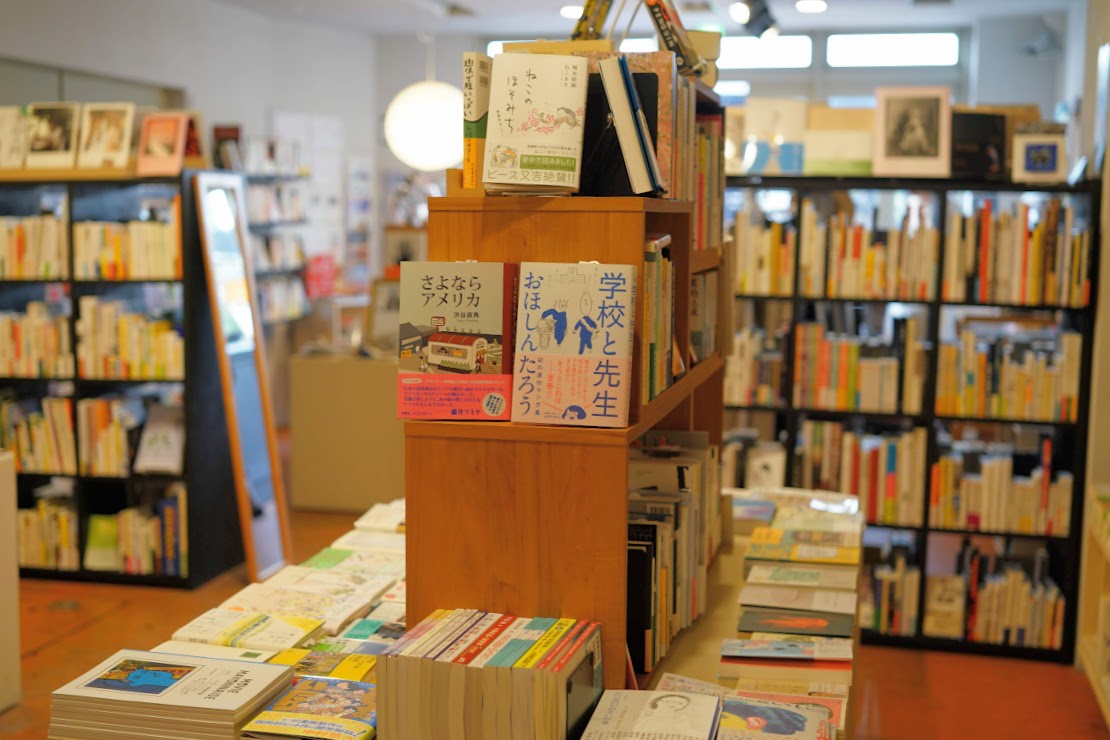 Carefully selected books in a wide range of categories are displayed in the deep space of Lunuganga. They include magazines, pocket books, picture books and zines.
---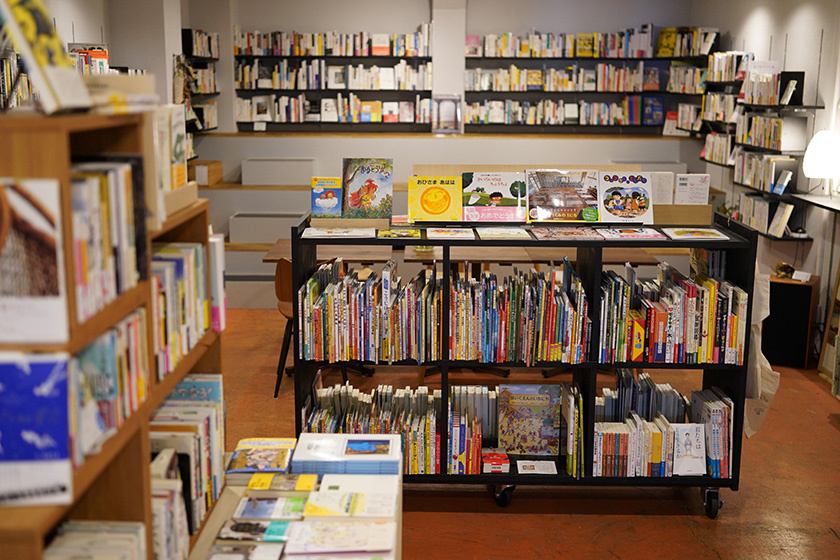 At the back of the bookshop is an area with tables and stair seats.
It offers coffee, beer, gelato and more like a café.
---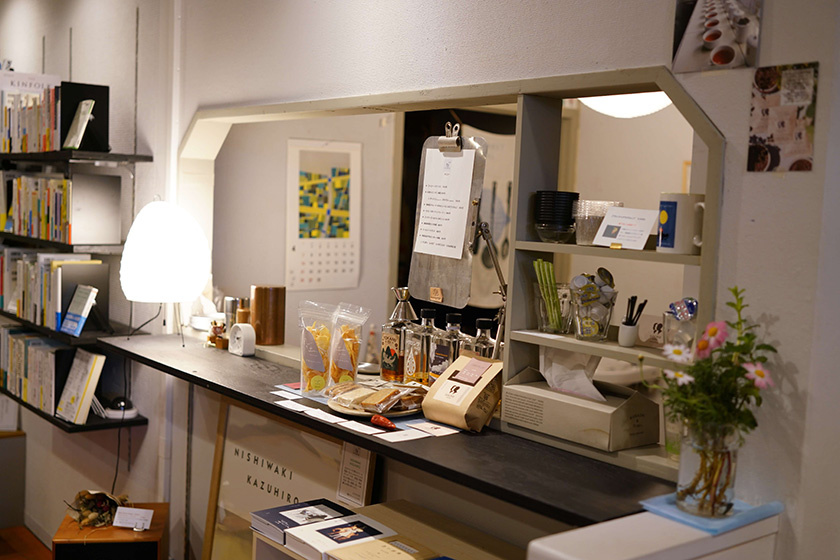 Mr. Yusuke Nakamura and Mrs. Ryoko Nakamura, the owners of Lunuganga, hold reading sessions, panel sessions and other events about 10 times a month, because they want to create chances for book lovers to gather. Those events also serve as opportunities for their interactions.
---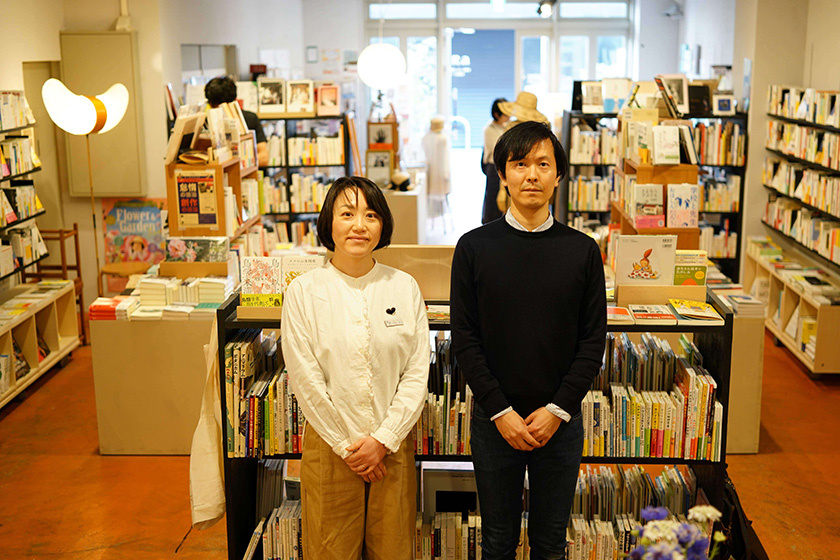 While necessary books are easily available online and at large bookshops nowadays, people come to Lunuganga for the pleasure of encountering unexpected books.
It seems that in the future, street bookshops like Lunuganga will be places for loose networks of books and people.
---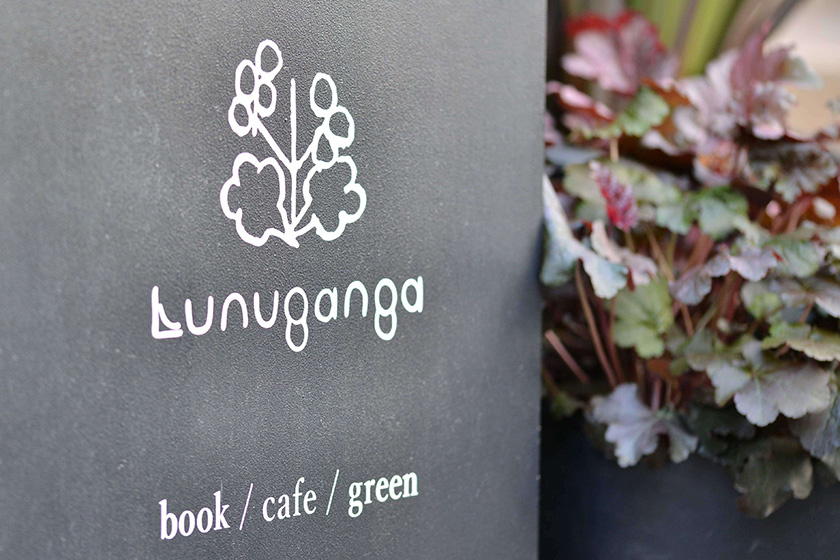 YOMS
---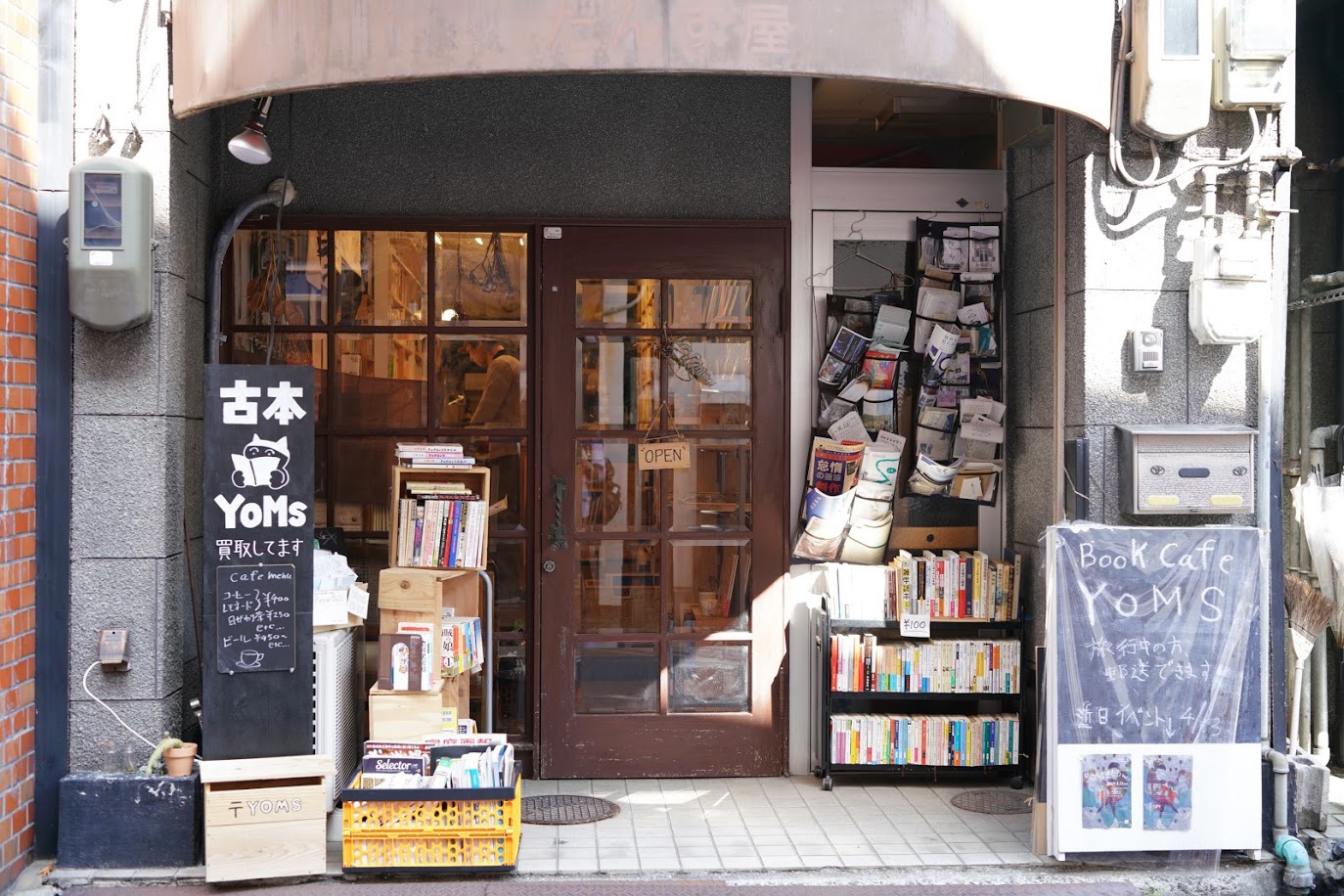 This bookshop and café offers secondhand books in a wide range of categories including film, folklore and subculture.
A large number of books with visual contents, including art and art-related books, are also available.
---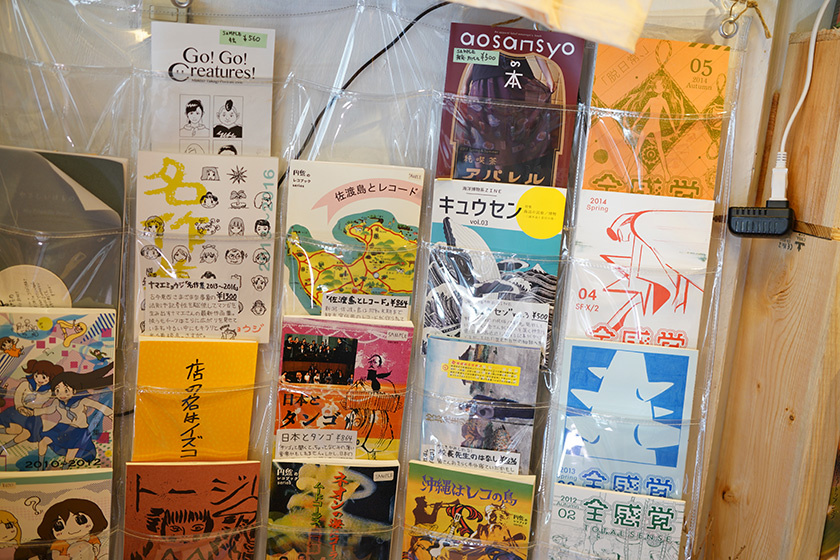 YOMS also offers privately printed zines and privately produced goods including sundries.
---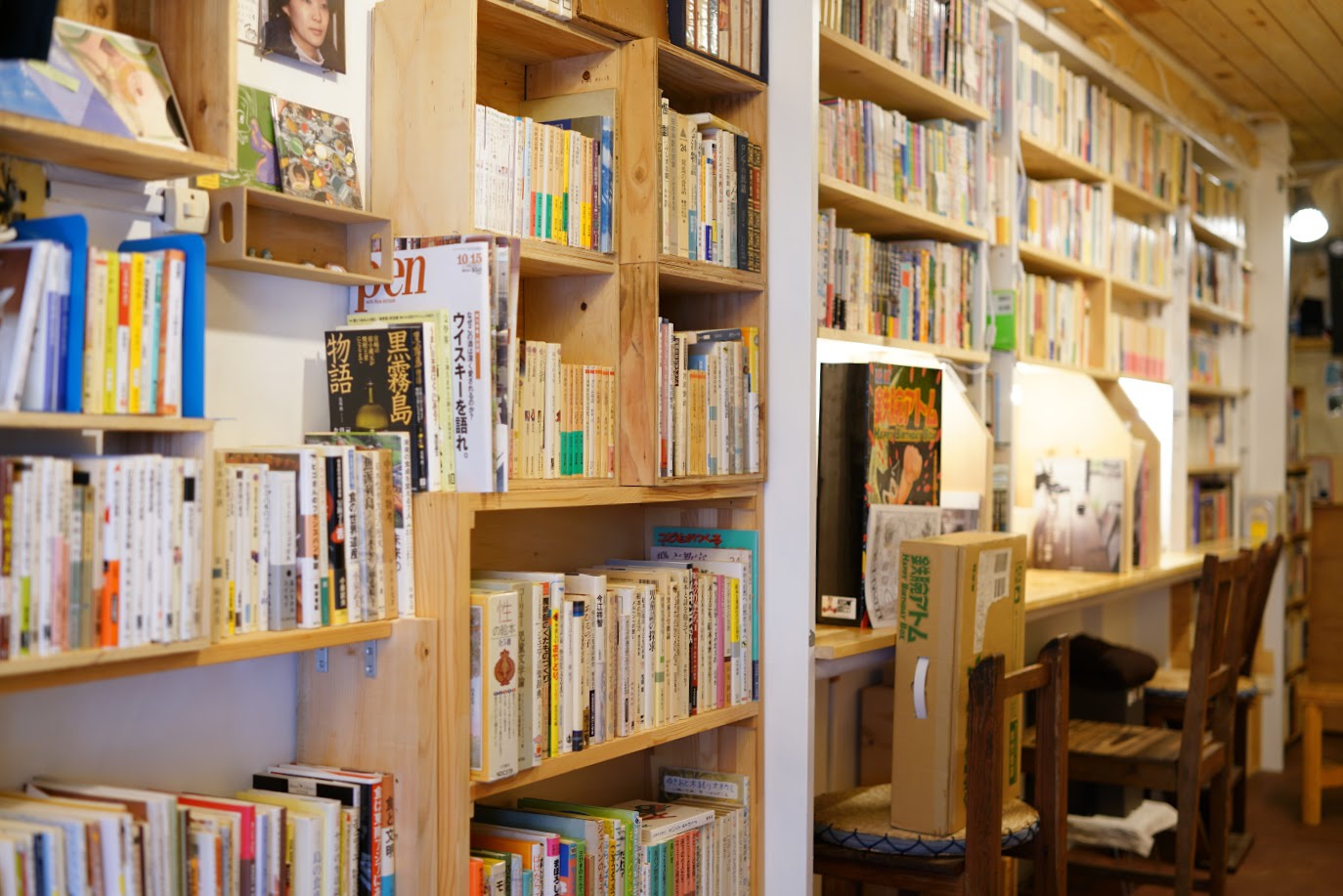 Sit and read books over coffee or spiced tea.
---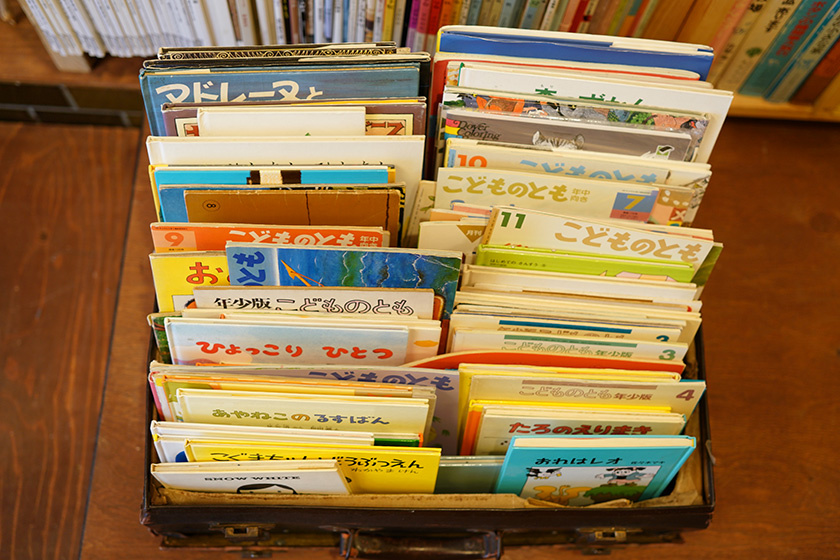 Mr. Yuhei Saito and his wife, Mrs. Madoka Saito, deliver information about incoming merchandise and events via Twitter and Instagram.
---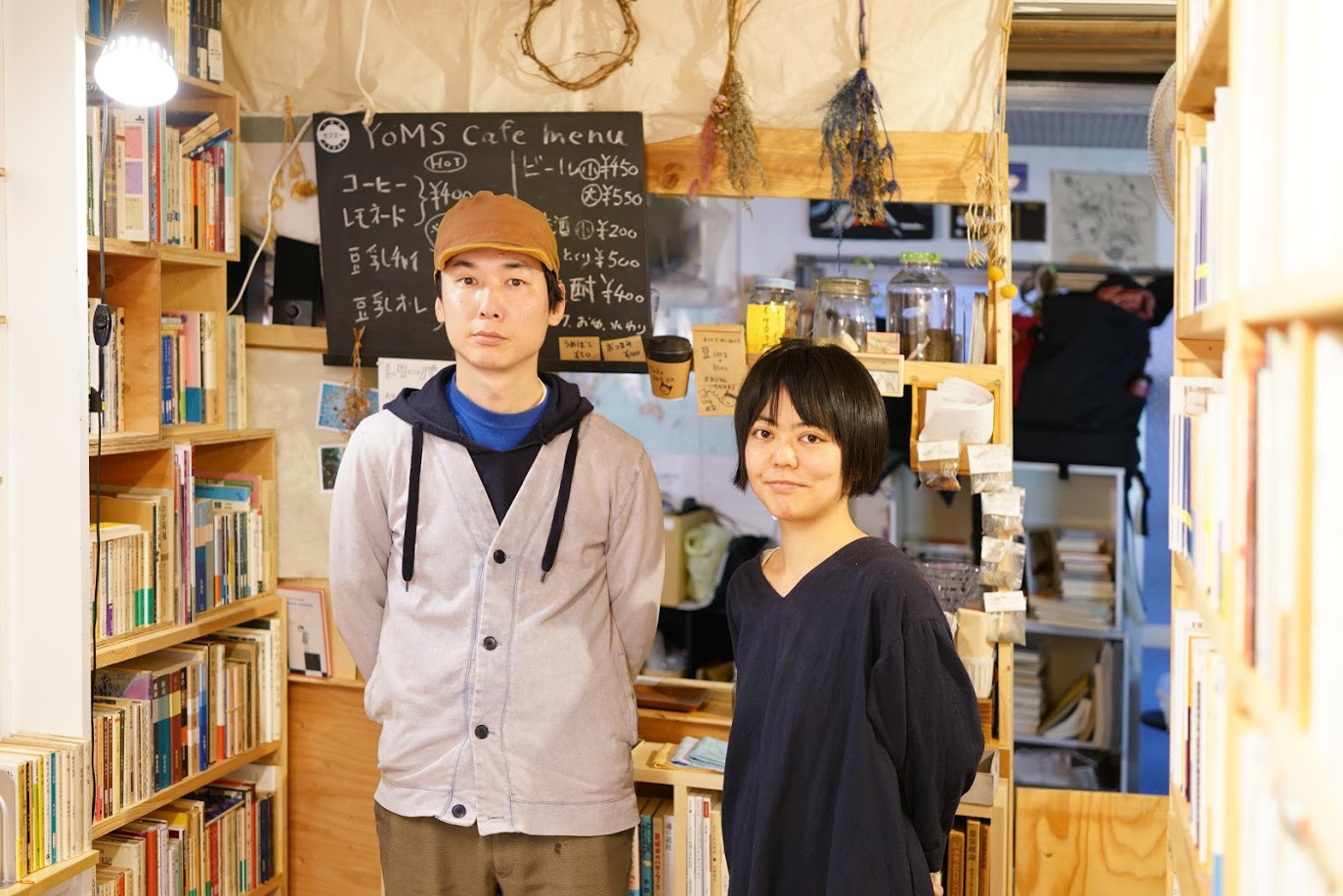 The bookshop serves as a venue for a wide variety of events, including a social event called Paper Talk, where participants bring and exchange privately produced printed matters, as well as monthly live concerts.
Speaking about their hopes for YOMS, Mr. Saito said, "We want to have this place used more for finding books and experiencing something more."
---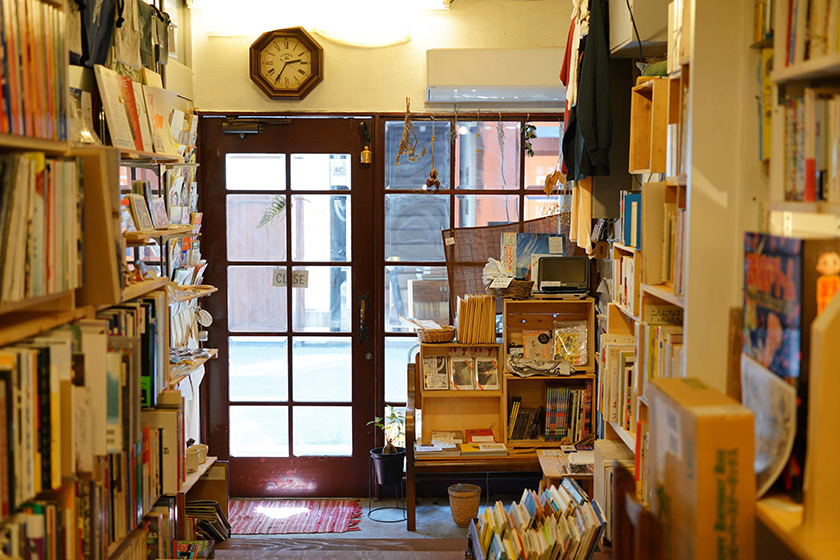 Sanshudo Shoten
---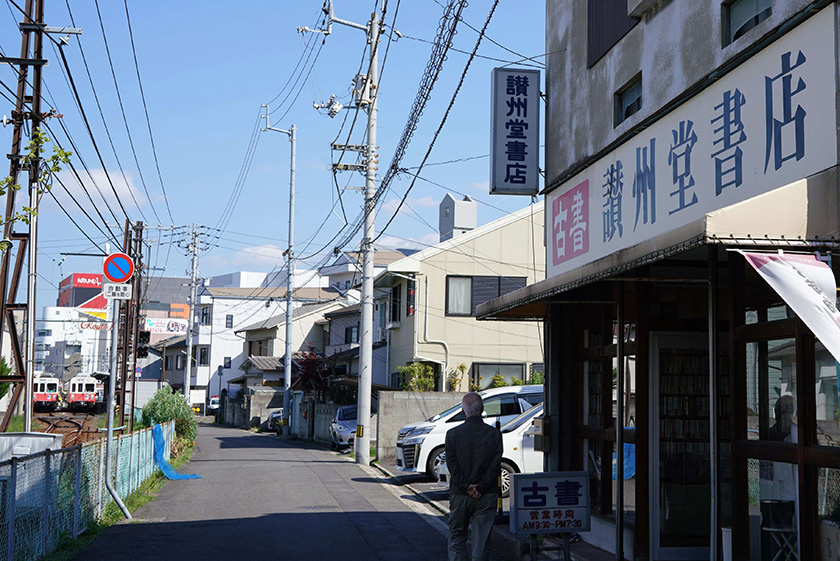 Sanshudo Shoten is an old-fashioned, second-hand bookshop that is located along a railroad in a residential area.
---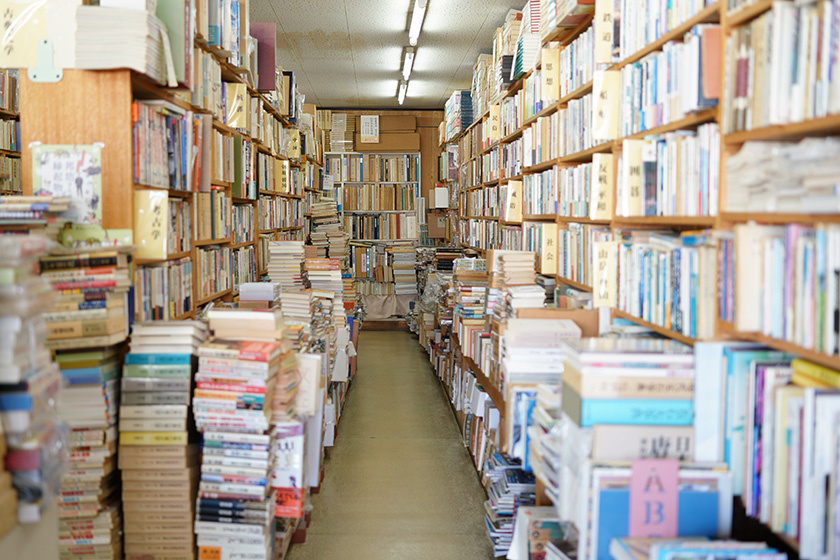 The overall bookshop, including the innermost area, is packed with neatly displayed books.
---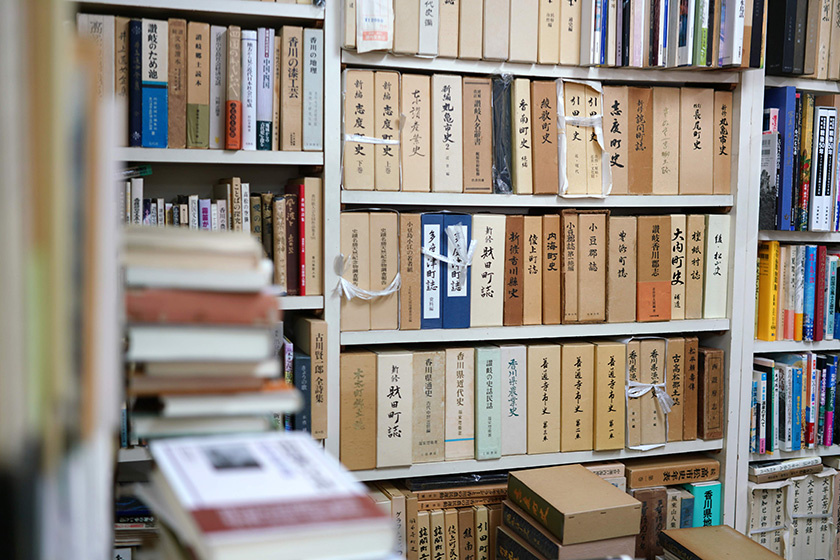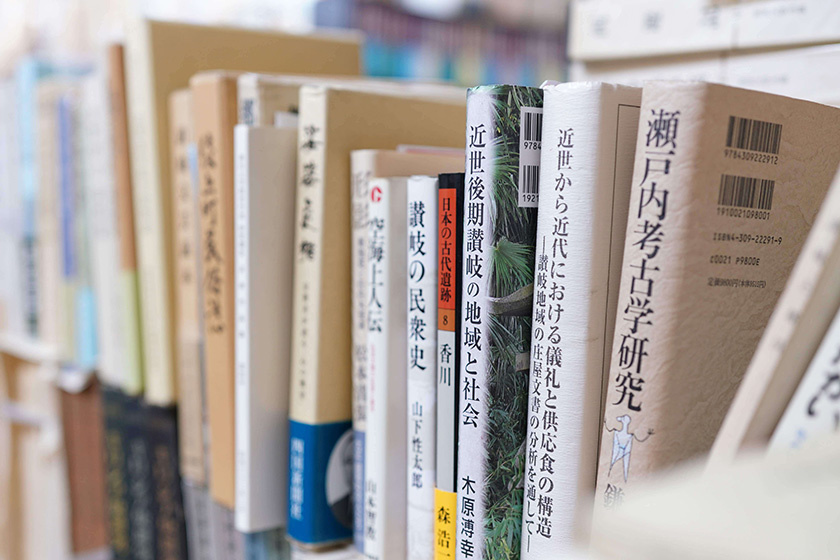 The bookshop also attracts many scholars looking for local materials on Kagawa's history, geography, art and other subjects.
---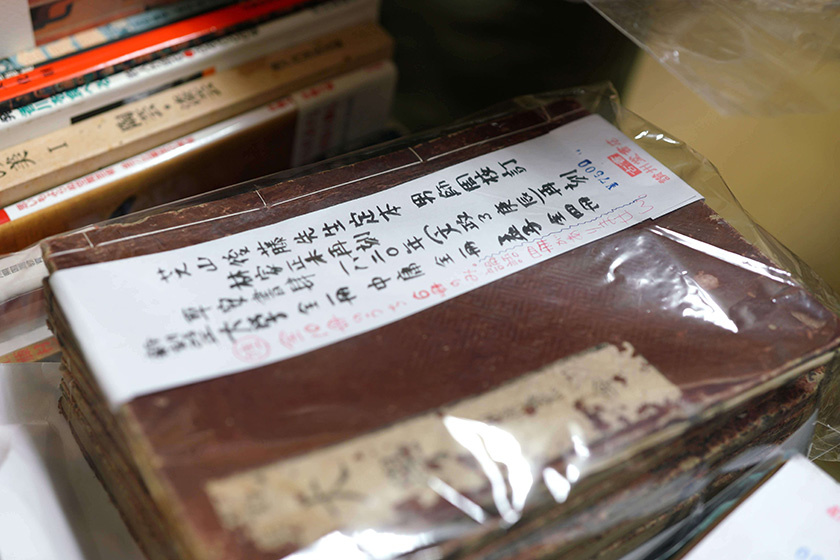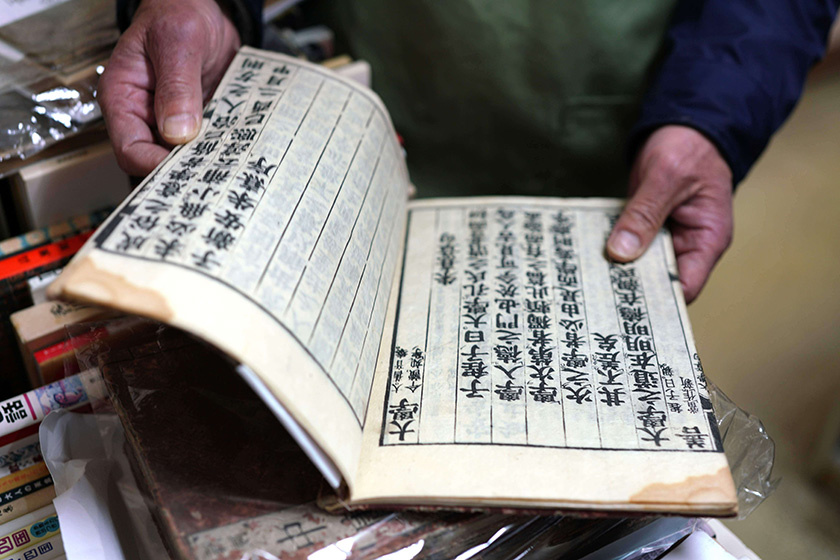 The oldest book in Sanshudo Shoten was written in 1820, or the Edo period. In those days, people probably could not even imagine that the book would be displayed in a bookshop 200 years later.
---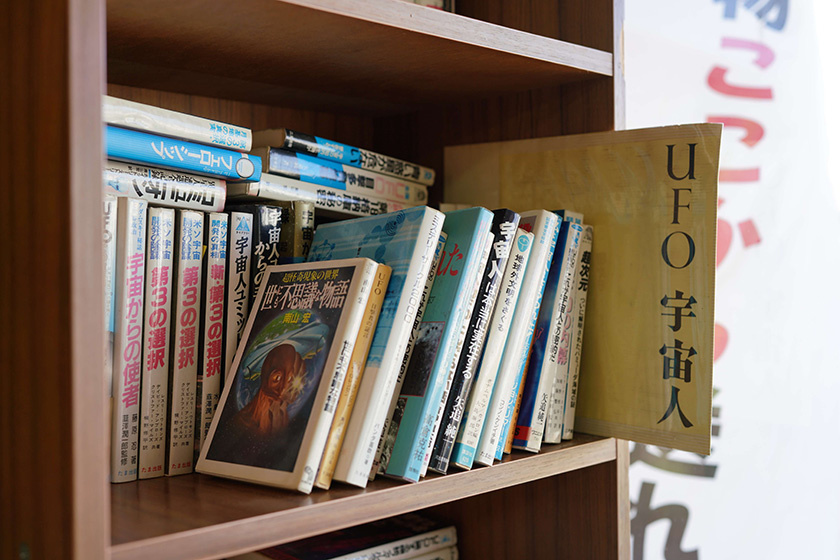 The bookshop has a section for books on UFOs and aliens.
The owner began to offer these books after he saw a flying luminous object.
---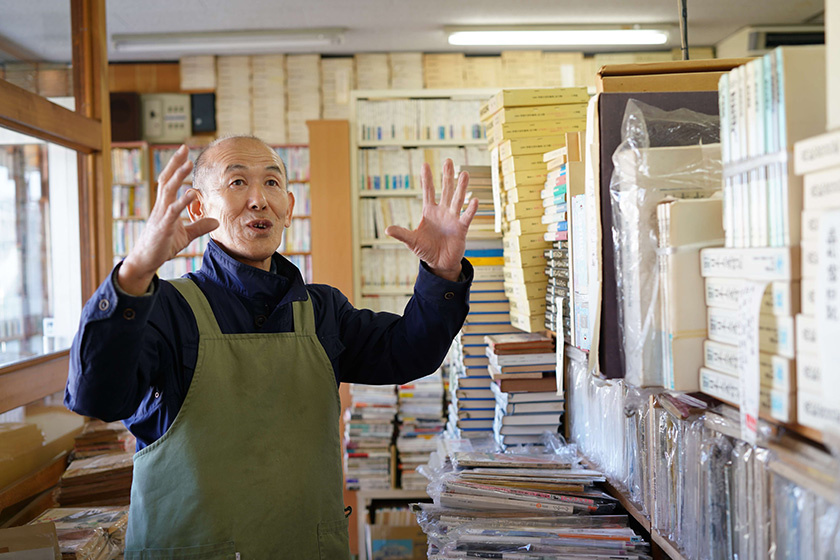 ""It was a mysterious experience,""
said Mr. Ikuji Ohta, owner of Sanshudo Shoten. He still vividly recalls the incident that happened more than 30 years ago.
He also solicits information about such experiences. ""I want to hear from other people who had similar experiences.""
---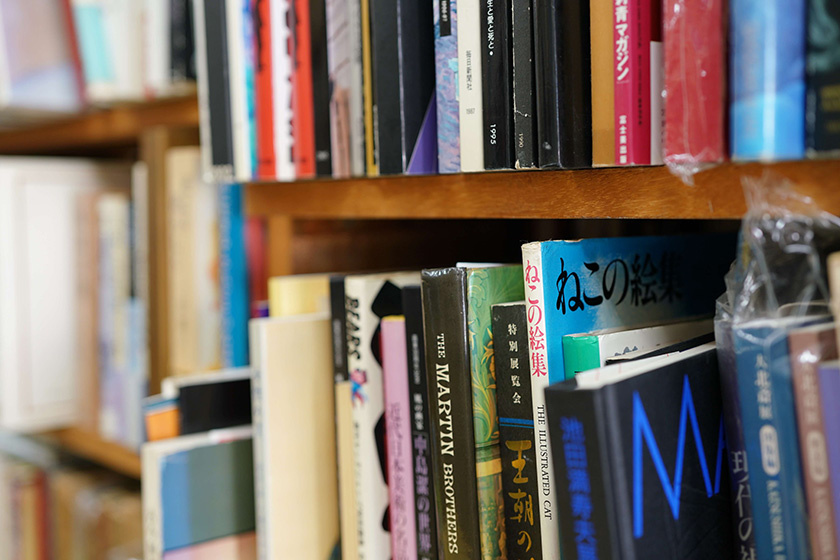 The bookshop also offers books with visual content, such as photo books, picture books and books on ukiyo-e (traditional Japanese paintings and woodblock prints).
It is said that you should consult the past if you want to learn about the future. By reviewing past things and events in books, you can obtain a new perspective that works in the present era.
Books connect people from different times with diverse knowledge that goes beyond national boundaries.
Do not miss the places where you can find books in Takamatsu when you visit Setouchi, which has been an area with ports and the intersection of culture and art from different countries since the olden days.
Visit to find a book that commemorates your trip.
---

BOOK MARÜTE
(English menu available)
coffee&bar nakazora
Lunuganga Books
YOMS
Sanshudo Shoten
Gathering date:2019.7.31 / BOOK MARÜTE
KEYWORDS