Here, we introduce a selection of recommended sweets and desserts that you should try while you take a break from your walk around the gardens. Some have a deep connection with the Ritsurin Garden, some are cool and refreshing, and some are sweet and warm. Which delicious sweets will you choose to try today?
Special Place of Scenic Beauty Ritsurin Garden Hanazono-tei
Yomeiri Bride's Soft Ice Cream
---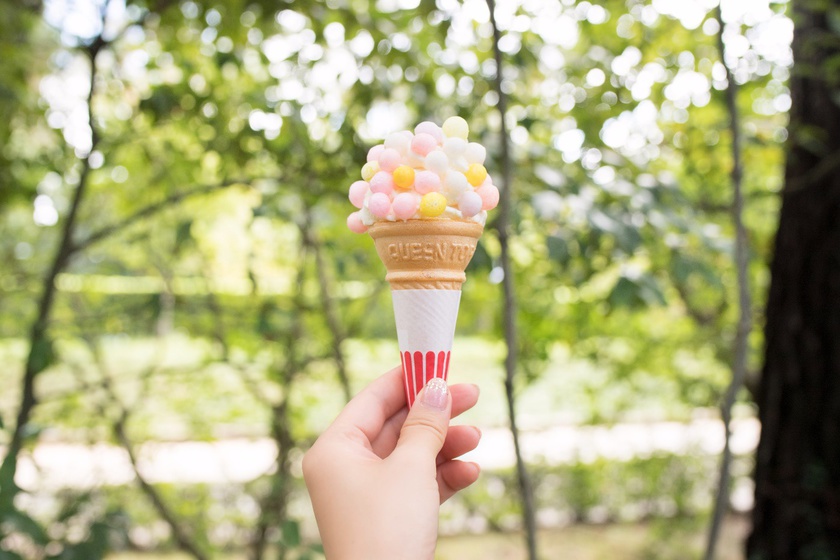 This soft ice cream is topped with traditional Kagawa celebratory sweets called oiri. They are very popular, as a highly photogenic dessert.
Ritsurin Kuri Soft Ice Cream
---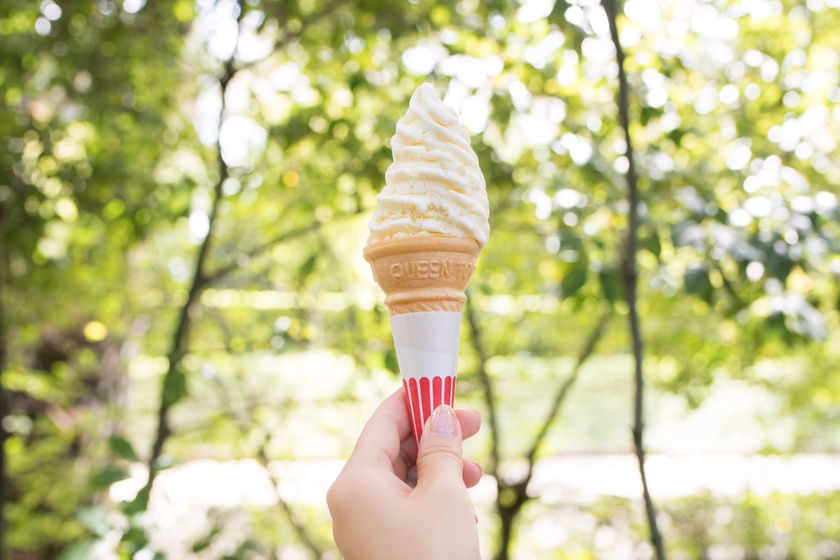 The new standard soft ice cream, named after the Ritsurin Garden themselves. Enjoy savoring the generous helpings of chunky diced kuri (chestnuts) that are kneaded into the ice cream.
Mitarashi Dango Skewers
---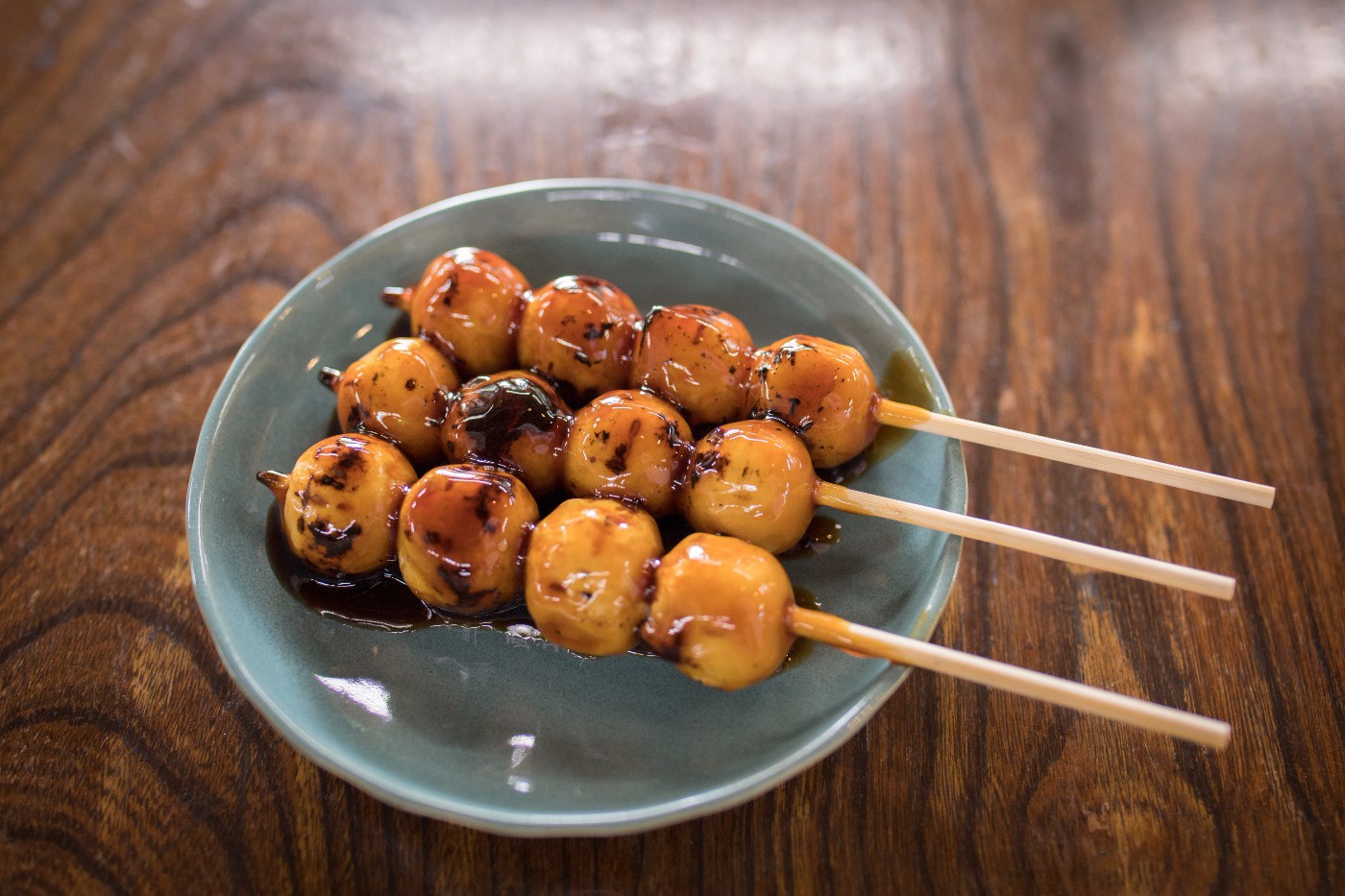 The fragrant aroma of these sweet skewers as they are roasted at the shop is wonderful. Enjoy the taste of these delicious piping hot dumplings smothered in sweet sauce. Purchases start from a single skewer.
Kuri Zenzai (Sweet Azuki Bean Soup with Chestnuts)
---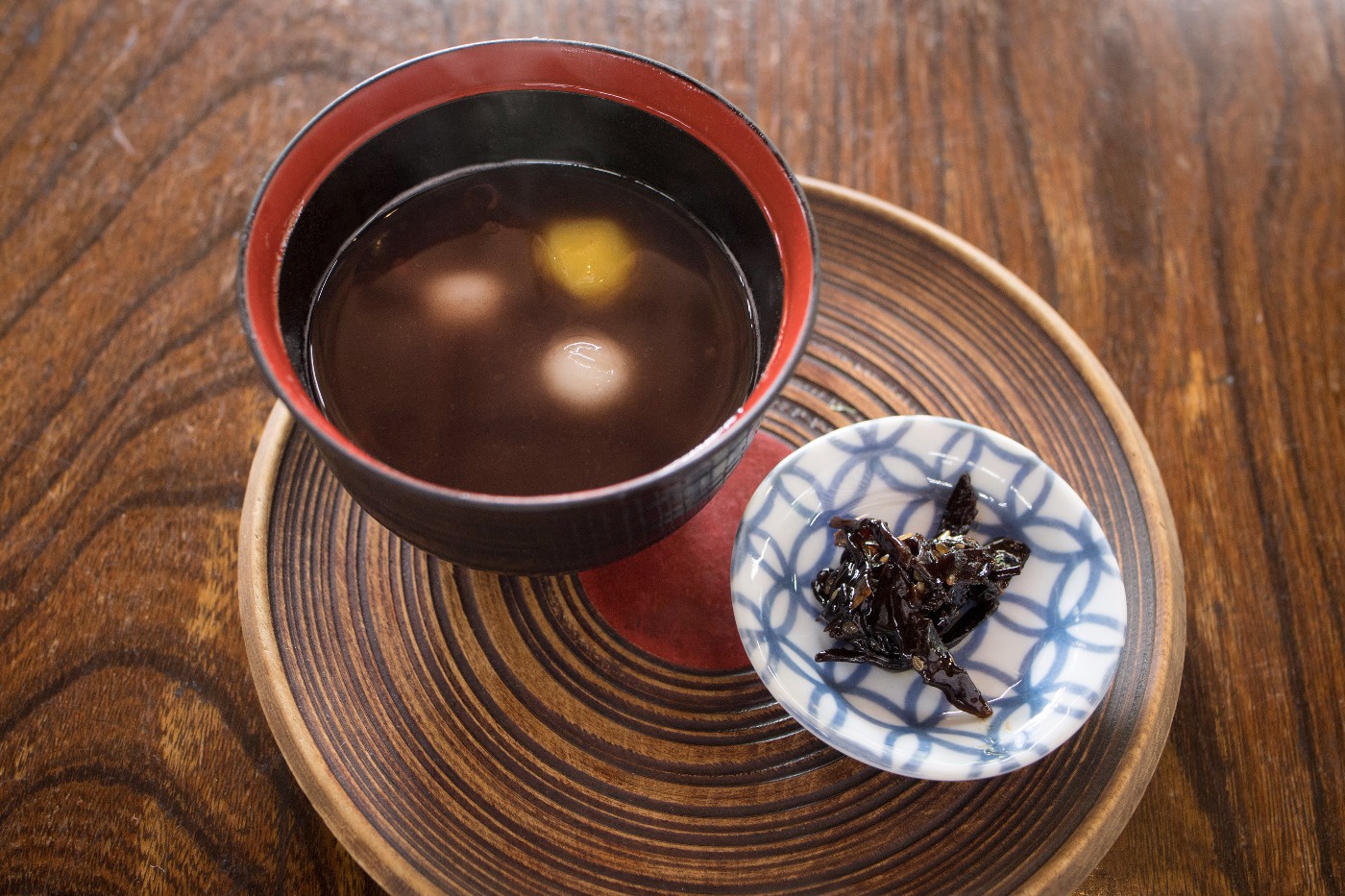 This special zenzai (sweet azuki bean soup) contains chestnuts and sticky white rice balls. Relax and enjoy the comforting sweetness of the anko (sweet bean paste).
Kagawa Prefectural Produce Shop Ritsurin An
Ice Monaka(Amazake (Sweet Sake) & Yakiimo (Roasted Sweet Potato)/Two pieces included.)
---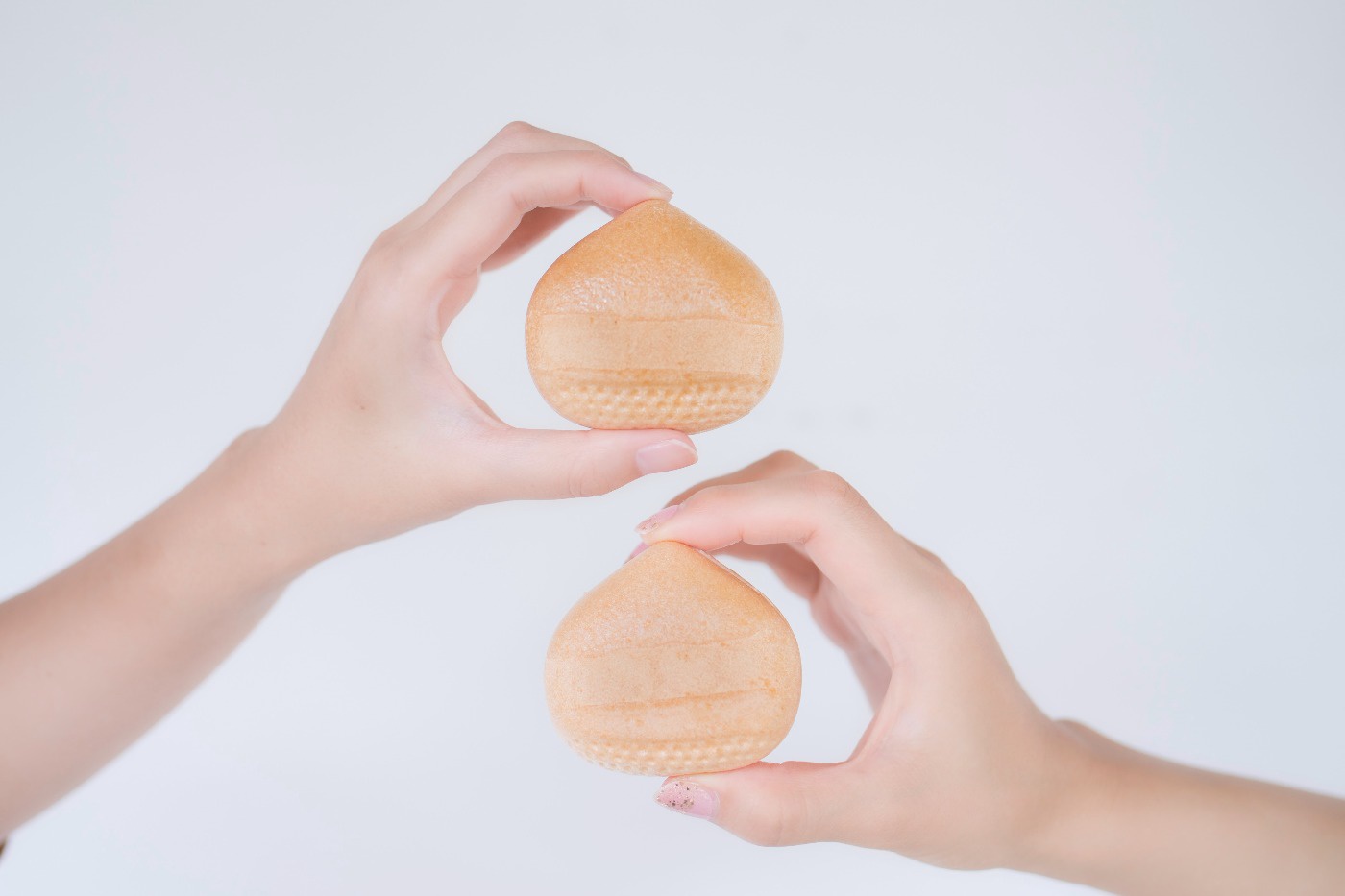 These chestnut-shaped monaka (crisp rice cake wafers stuffed with sweet fillings) are filled with ice cream, giving them a fantastic texture and flavor. There are also plans for cherry blossom and green tea flavors in the spring, and Wasanbon and green tea flavors in the summer.
---

Hanazono-tei is a souvenir shop and restaurant that stands on the banks of Hokko (the North Pond) in the southern part of the Ritsurin Garden. It offers an extensive selection of sweets and soft ice cream, which visitors can enjoy in both indoor and outdoor eat-in spaces.
Special Place of Scenic Beauty Ritsurin Garden Hanazono-tei
Address

1-20-16 Ritsurin-cho, Takamatsu City, Kagawa

TEL

087-831-5255

URL

Supported languages

日本語、English
Kagawa Prefectural Produce Shop is located next to the East Gate. In addition to traditional art and craft items and stylish miscellaneous goods, the store also has an extensive lineup featuring Wasanbon and other popular edible souvenirs. Please stop by and take a look, either before or after your walk around the gardens.
Kagawa Prefectural Produce Shop Ritsurin An
Address

1-20-16 Ritsurin-cho, Takamatsu City, Kagawa

TEL

087-812-3155

URL

Supported languages

日本語、English
Gathering date:2017.10.20 / Ritsurin Garden
KEYWORDS