The "Kinashi" and "Kokubunji" areas in Takamatsu, Kagawa, are two revered places known to bonsai lovers around the world.
In April 2020, the "Home of Takamatsu Bonsai" opened its doors to bonsai lovers, beginners, and tourists alike. It's a facility where anyone is free to stop by to look at, purchase, and experience bonsai.
---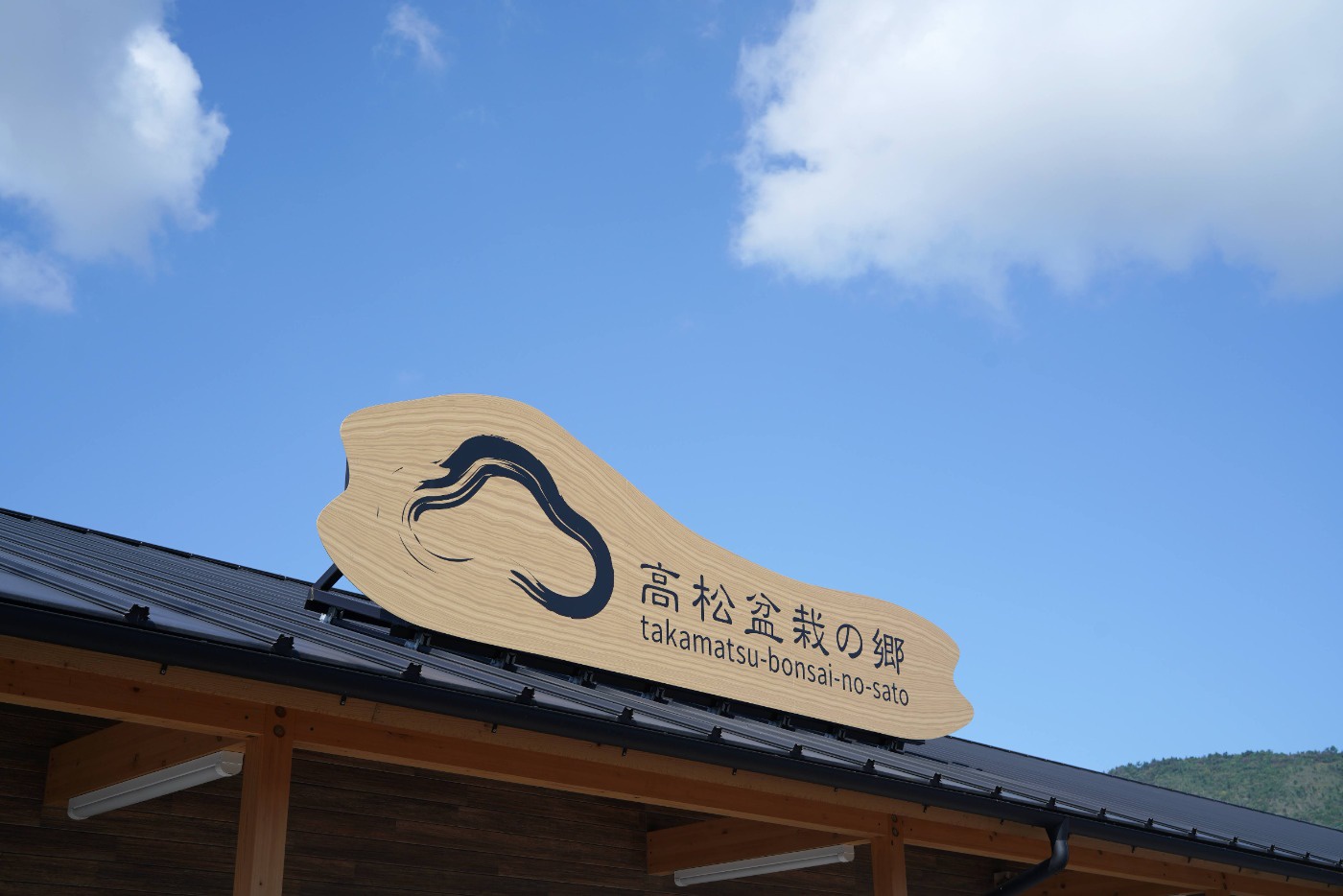 Exhibition and Sales Facility Specializing in Bonsai for Beginners and Enthusiasts Alike
The lush foliage of the bonsai shelves is an unforgettable sight.
---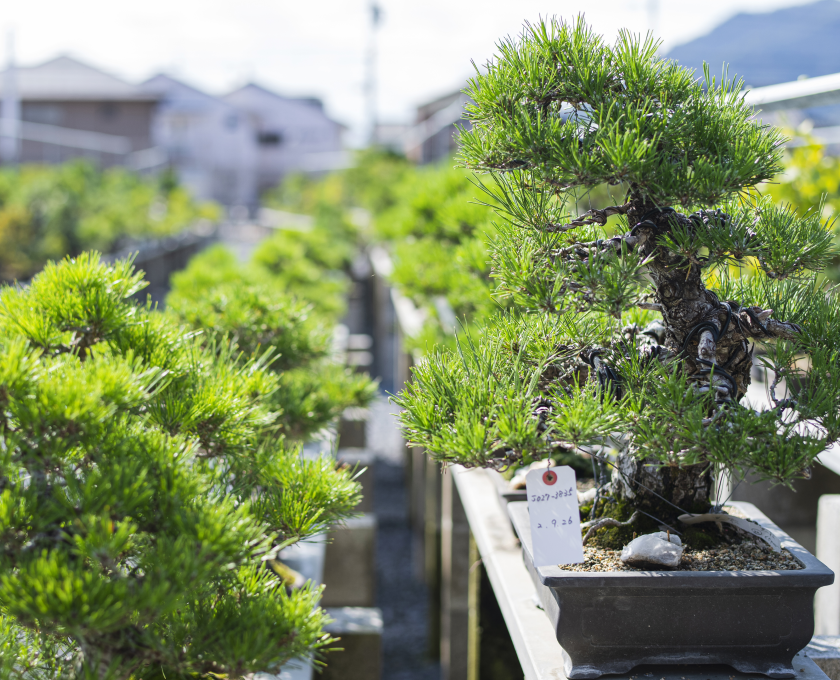 The three main varieties of Takamatsu bonsai are the Japanese black pine (pinus thunbergii), Japanese white pine (pinus parviflora), and cork bark Japanese black pine (pinus thunbergii Nishikimatsu). Also, seasonal wildflowers and small fruit-bearing trees are available at the "Home of Takamatsu Bonsai," an exhibition and sales facility specializing in bonsai.
---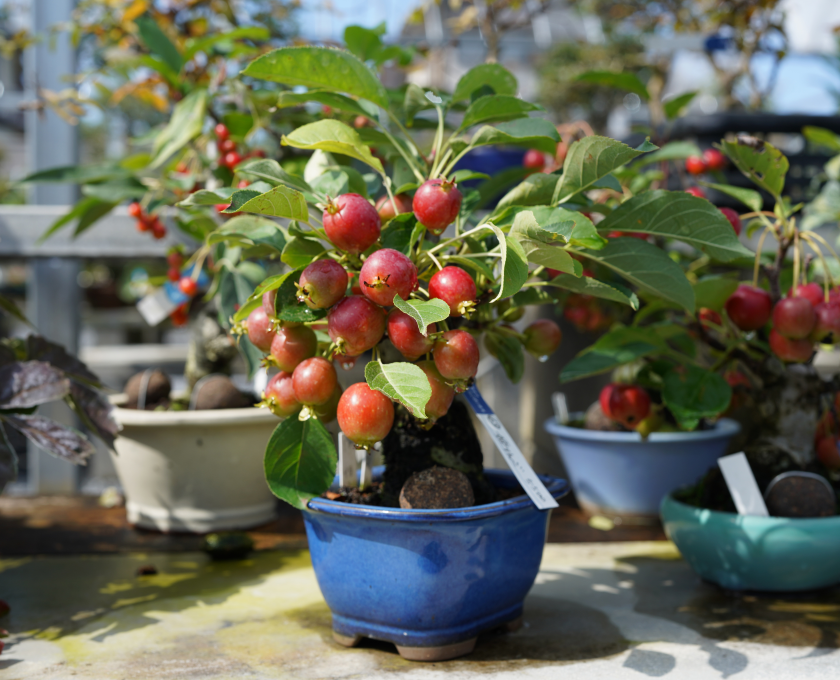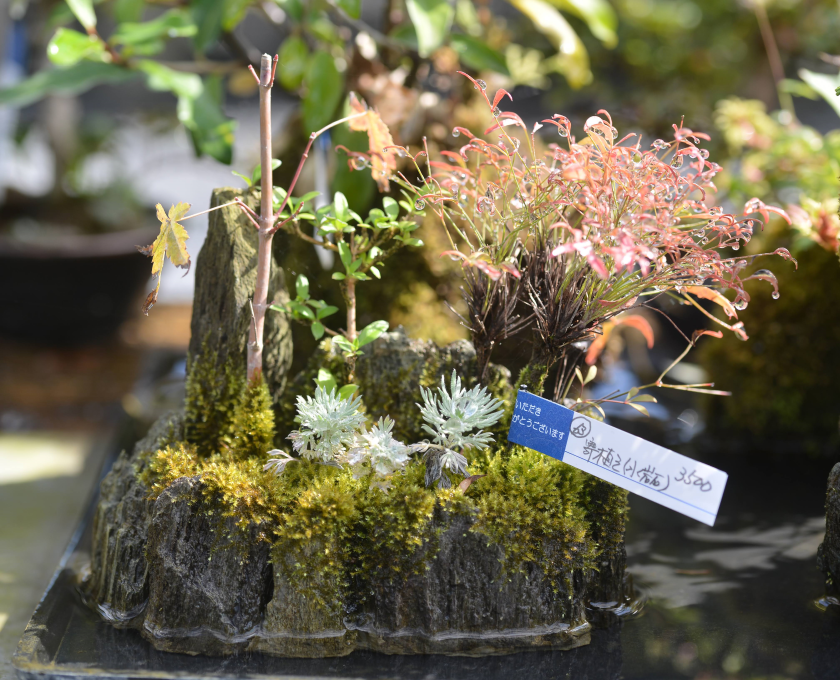 It's unique even in Japan, with 10,000 bonsai pieces from about 50 bonsai growers in the Kinashi / Kokubunji areas.
---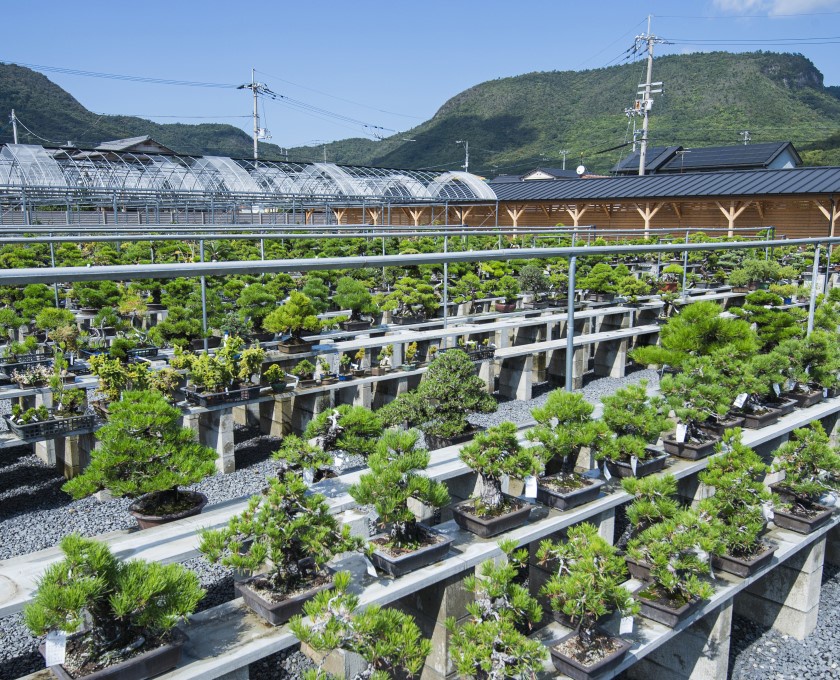 Bonsai pieces are available in a wide range of prices, from affordably priced small trees for just 500 yen, to massive works of art worth more than 500,000 yen. On holidays, local elementary school children may come and buy a bonsai with their allowance.
Expert Advice on How to Select and Care for Beginner Bonsai
---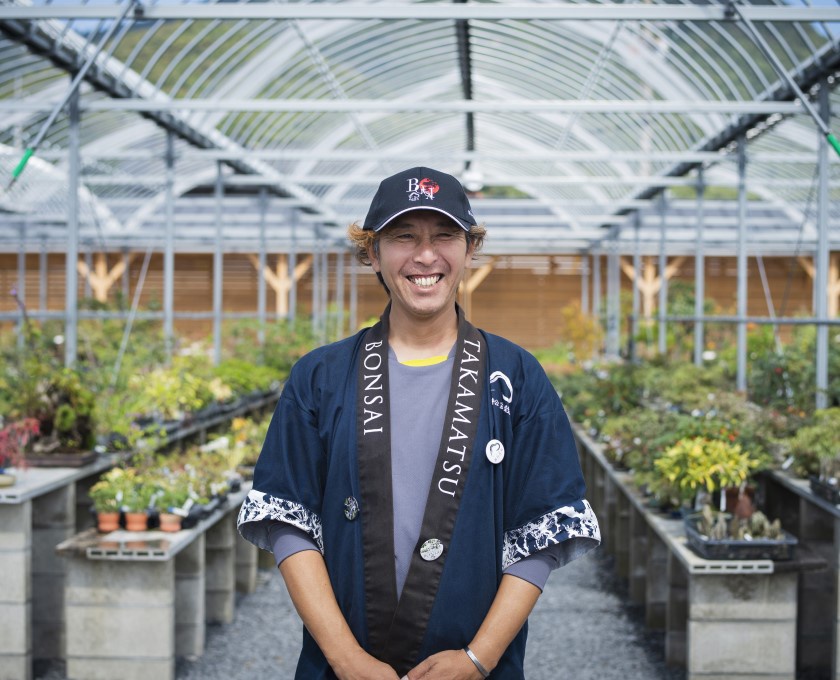 HASHIMOTO Yusuke, from the Home of Takamatsu Bonsai, showed us how to choose bonsai as we toured the display area.

There are two ways to create bonsai. One is to replant a tree from a mountain and make it into a bonsai. The other is to grow a tree from a seed in a bonsai field. Even though two trees may look identical at first glance, they have different properties depending on how they are made.
---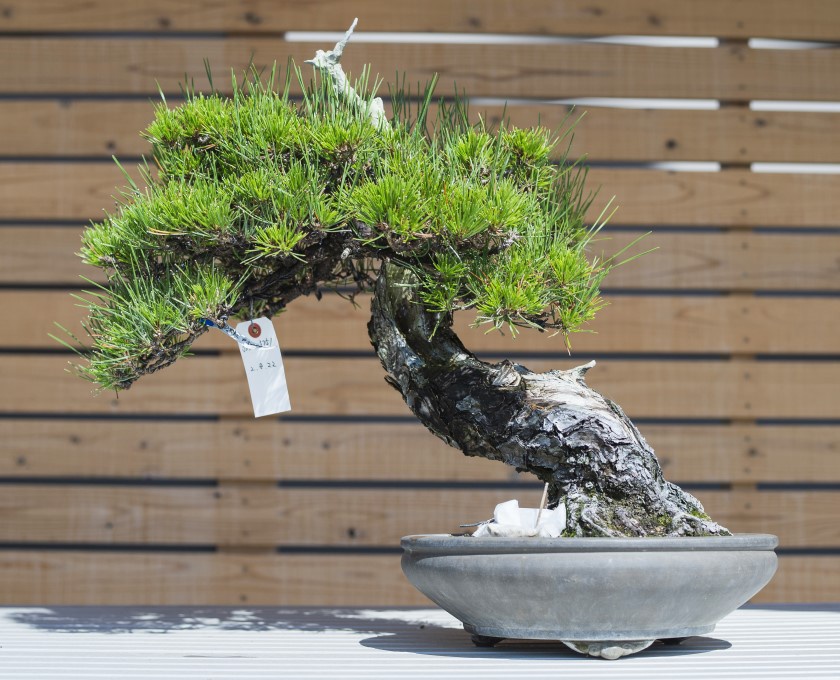 Mountain trees grow over a long period of time, and their trunks are rather thin and hard.
---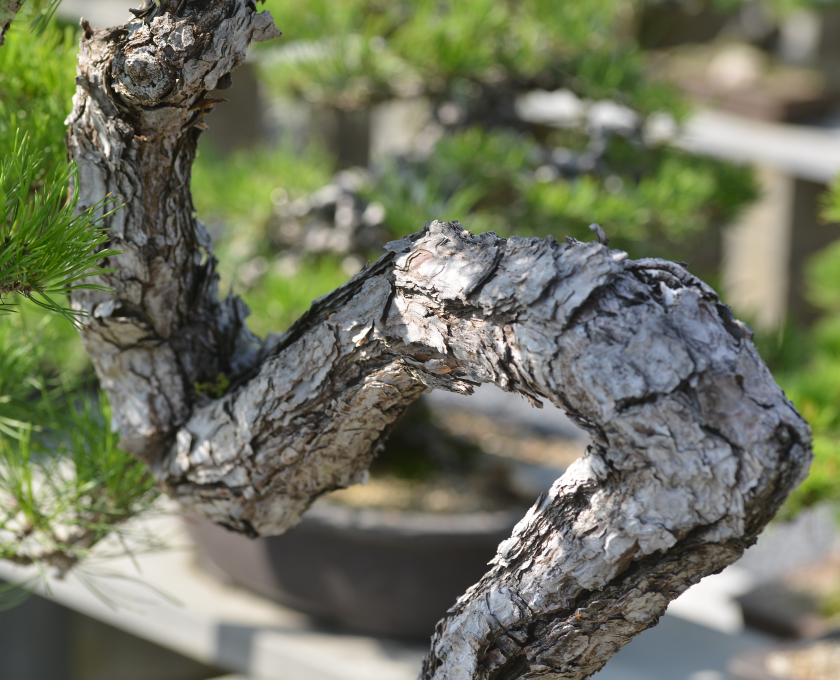 An aged tree has many layers of bark that give it a weathered look at the tips of the branches.
---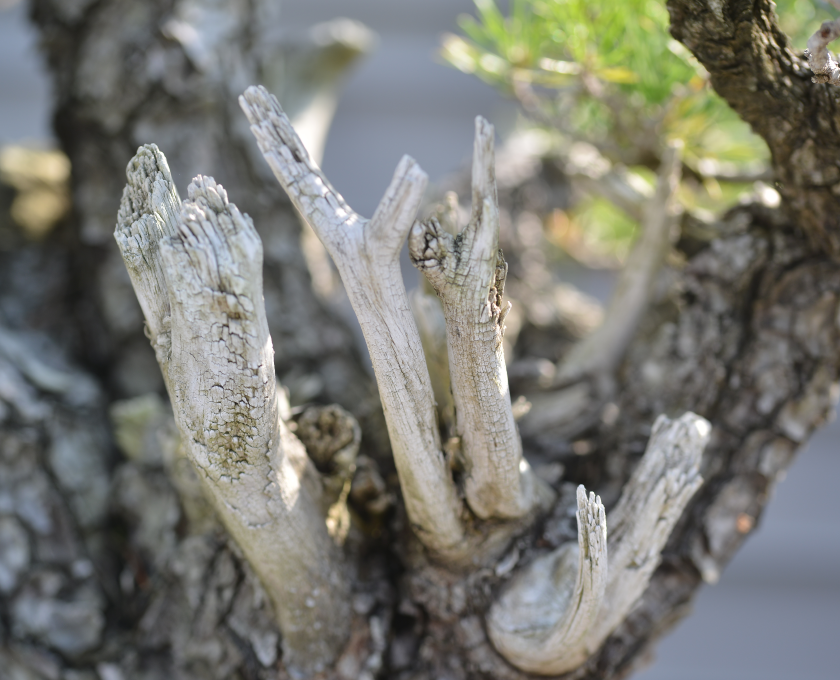 The many layers of bark peel back to reveal the deadwood underneath, which appears bleached by the sun and wind. In bonsai terminology, "Jin" is the branch and "Shari" is the trunk, which are regarded as two of the most beautiful features of bonsai.
---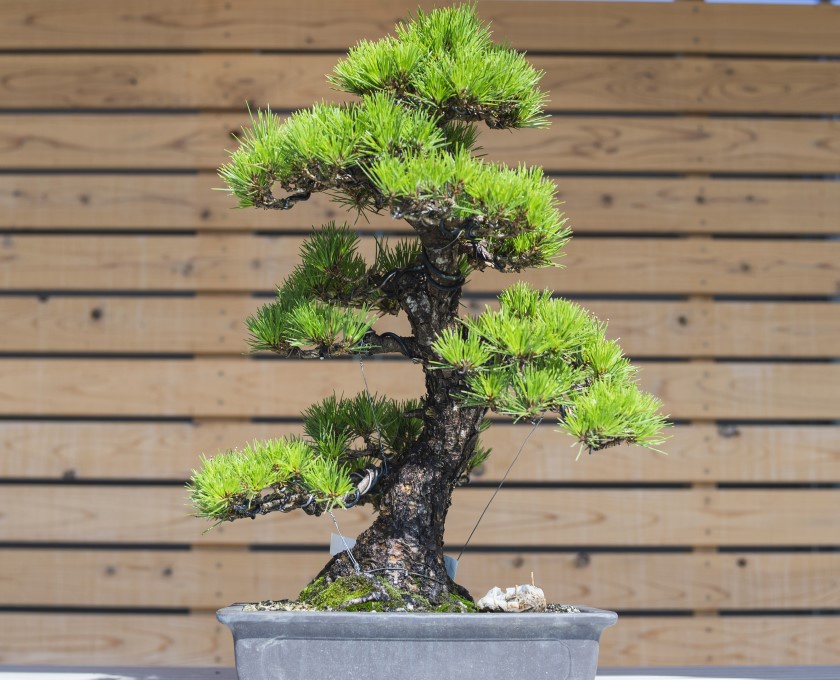 On the other hand, trees planted in a bonsai field grow quickly, with thicker trunks and a more robust appearance. Even though their trunks are thicker, most of these trees are young with fewer layers of bark.
---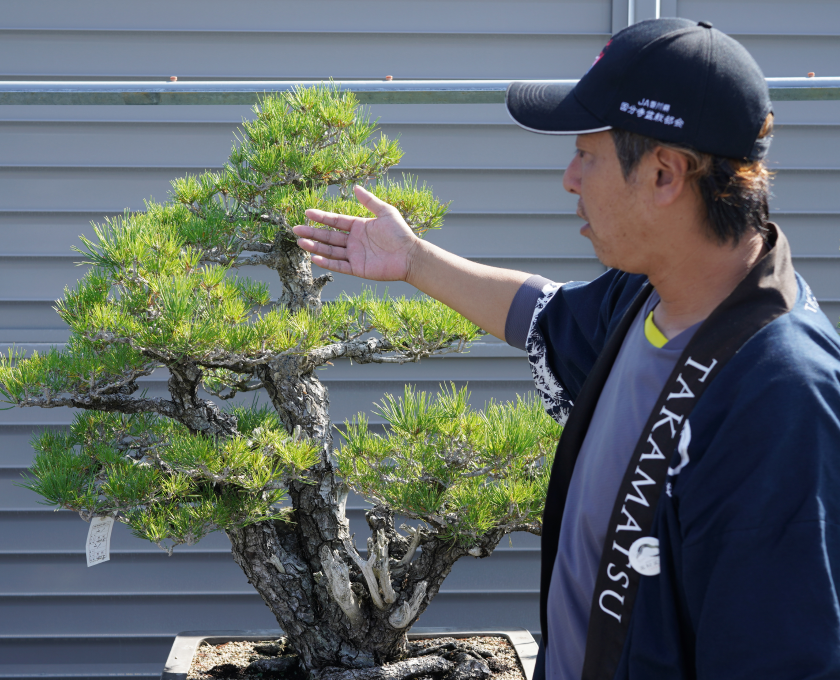 Mr. Hashimoto says that some bonsai are meticulously worked on, while others are close to their natural form, so try to find a bonsai that suits your taste.
For beginners, he recommends a tree whose roots grow in such a way that they firmly grip the ground. When you purchase a tree, you will be advised on how to water and grow it.
---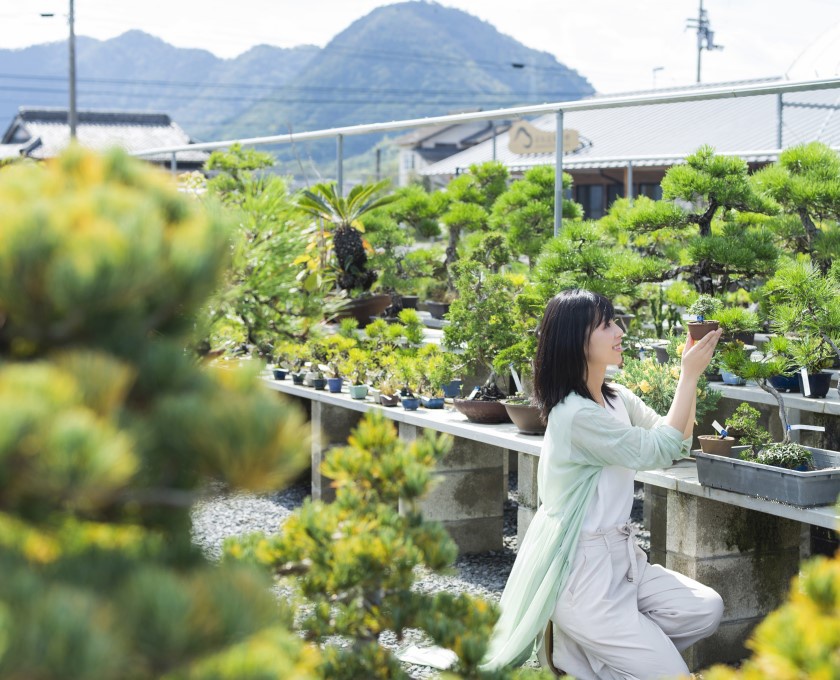 f there is a bonsai that you like, he can also introduce you to the bonsai garden that created it.
For a Unique Bonsai Experience, "Kokedama" Making Is A Must!
---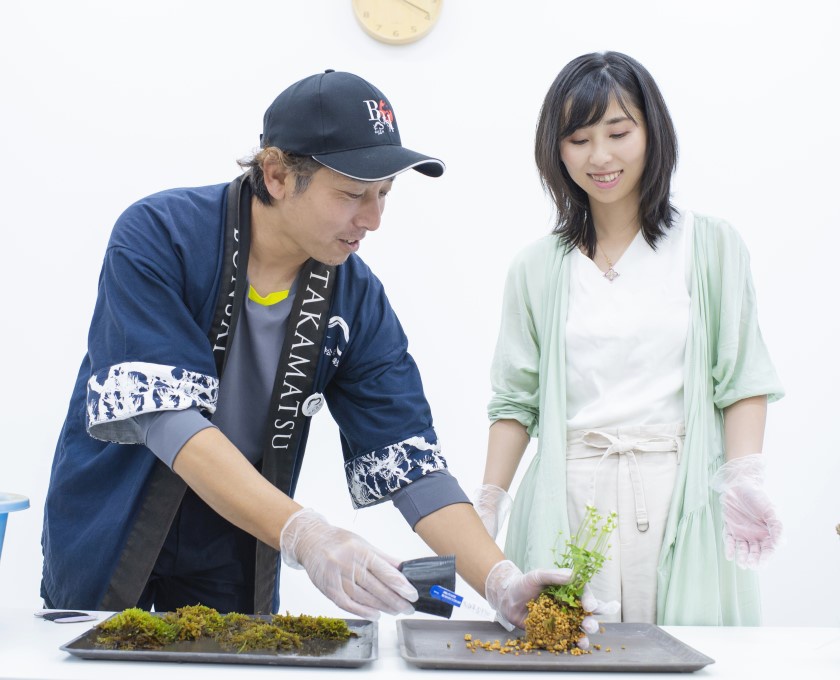 You can make your own Kokedama, literally a ball of moss, at the "Home of Takamatsu Bonsai." (Reservation Required)
---
The first step of making a Kokedama is mixing "Akadama" volcanic soil with "Keto" soil, which is made from composted water plants like lotus and reeds.
---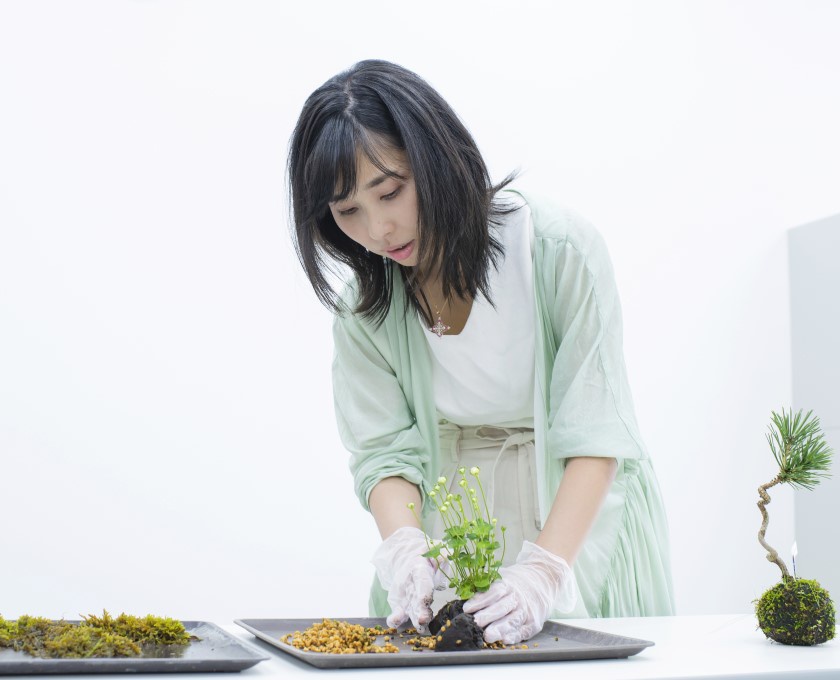 You can choose one from several types of trees, wild grasses or flowers to place in the center of the Kokedama. Press it down firmly so that the soil of the Kokedama is nicely packed between the roots after removing it from the pot.
---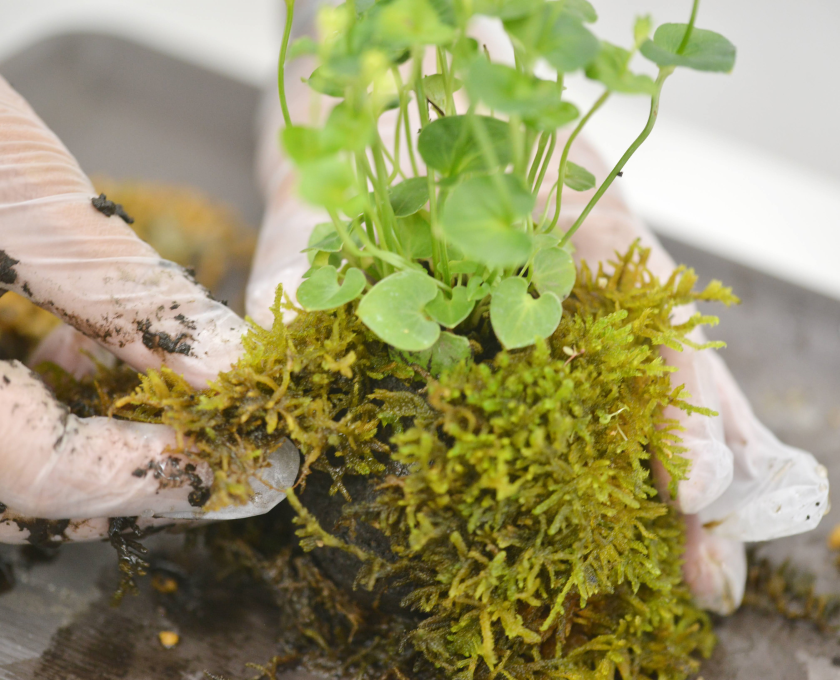 Wrap the soil with moss, evenly spreading it out.
---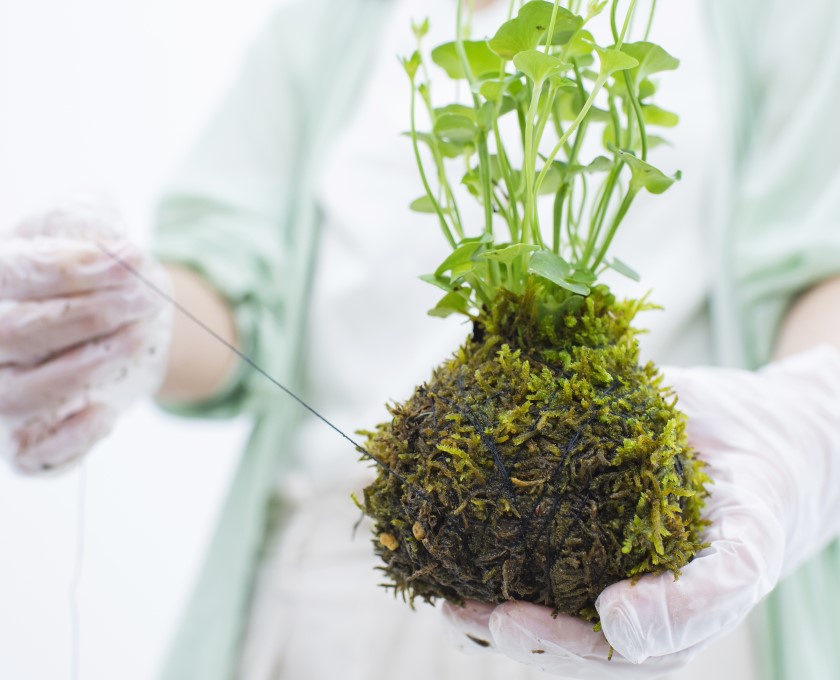 To finish, wrap a cotton thread around the Kokedama and adjust the shape. Voila!
Making Kokedama is easy and enjoyable even for beginners, and a perfect way to make a special memory of your trip.
---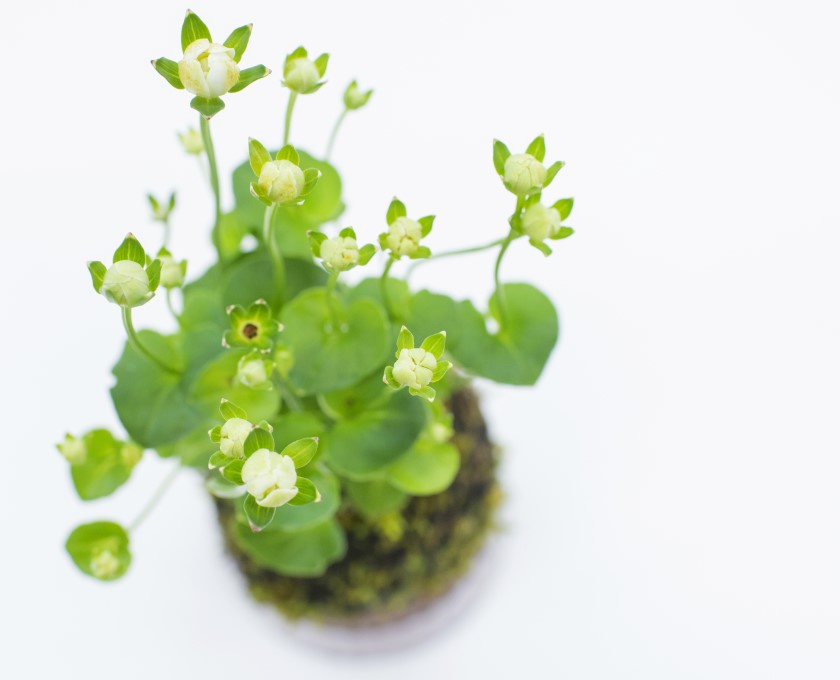 Whether you are a bonsai aficionado or a beginner, please come and explore the beautiful Home of Takamatsu Bonsai.
---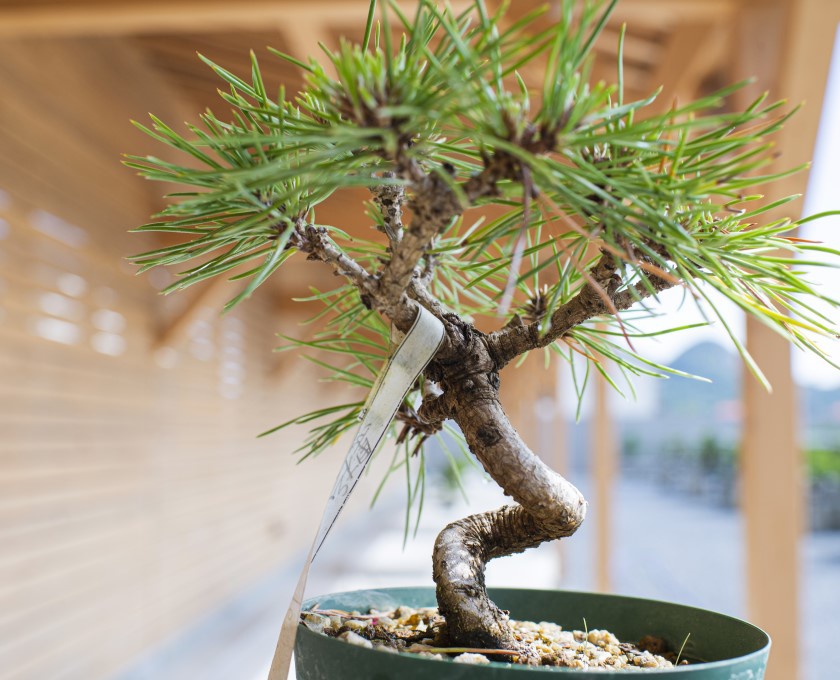 After your visit at the Home of Takamatsu Bonsai, take a tour of the bonsai gardens and fields in the surrounding area as well.
Bonsai fields spread out along the roads, a peaceful scenery unique to Takamatsu.
Unique Bonsai Experience Available in Takamatsu, Home of Bonsai
In addition to the Home of Takamatsu Bonsai, there is a growing effort to create a first class bonsai experience in Takamatsu.
---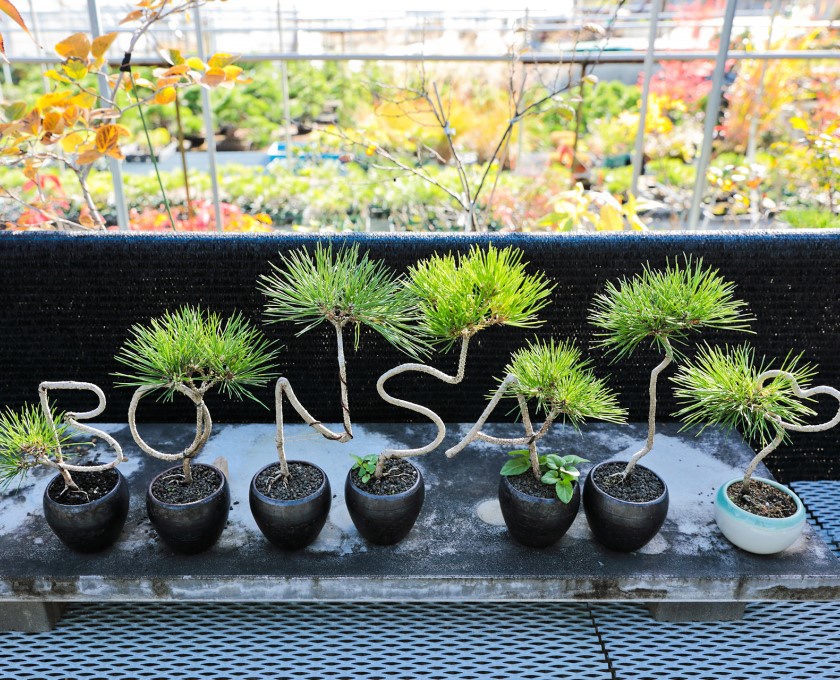 Six courses have been introduced under "The First Bonsai Experience" program developed by the Takamatsu Chamber of Commerce and Industry. They allow you to easily experience the 'marriage' between bonsai and traditional Japanese culture in depth. This is a one of a kind experience that is only offered in Takamatsu, the home of bonsai.
It's sure to be enjoyable for both bonsai connoisseurs and beginners alike. Delight in the charm of bonsai!
---

The Home of Takamatsu Bonsai (Takamatsu Bonsai-no-Sato)
Address

353-1 Kokubunji-cho Kokubu, Takamatsu, Kagawa

Business hours

8:30-17:00

Regular holidays

Year-end and New Year holidays

TEL

087-874-2795

Supported languages

日本語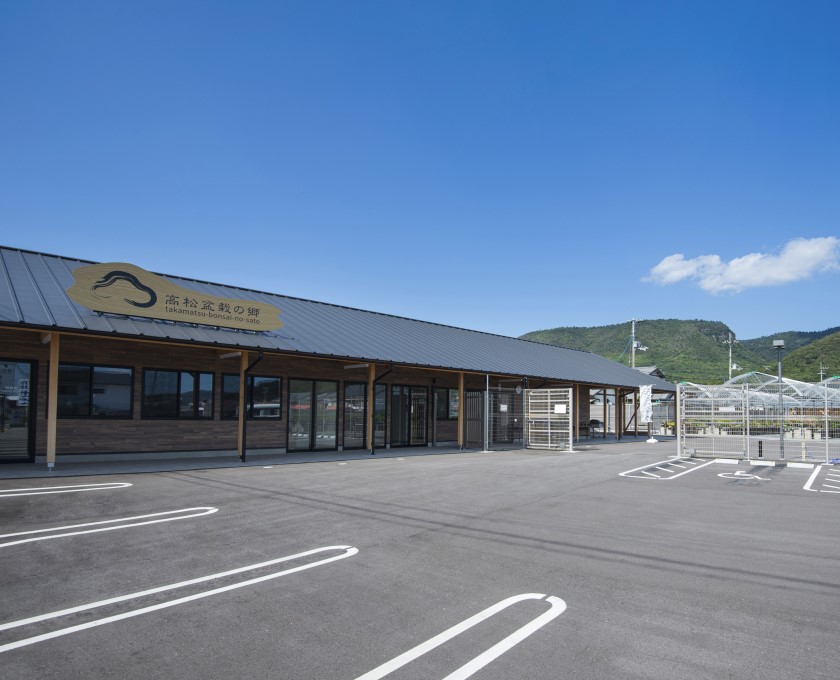 Takamatsu Chamber of Commerce and Industry
Address

2-2-2 Bancho, Takamatsu, Kagawa

Business hours

8:30-17:15(Excluding Saturdays, Sundays, and holidays)

TEL

087-825-3500

Supported languages

日本語
Gathering date:2021.2.25 / The Home of Takamatsu Bonsai (Takamatsu Bonsai-no-Sato)
KEYWORDS