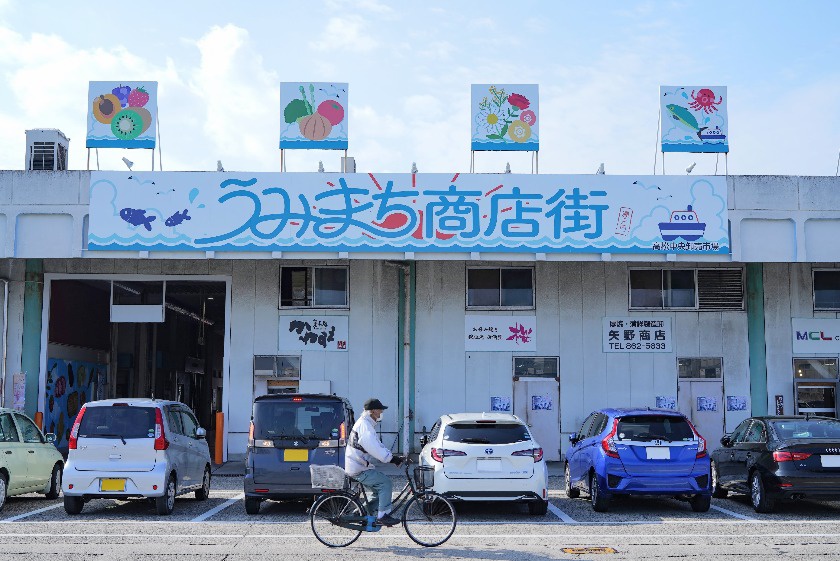 Two kilometers west of Takamatsu port, a hub for island tours, the Takamatsu Sea & Sun Market district is approximately 5 minutes by car from the port. It is inside the Takamatsu City Central Wholesale Market, which is the kitchen of the residents of Takamatsu, and is decorated with colorful wall paintings and signs.
It is located by the fishing harbor, enabling you to feel the relaxing seaside atmosphere.
Within the shopping district, a coffee shop is next to a confectionery, and next to the confectionery is a barber. On another street, a ramen shop sits next to a Korean delicatessen, and next to that, there is a charcoal grill restaurant. There is also a restaurant where you can enjoy dishes made from fresh seafood, fruit and vegetables purchased in the market. There are so many things that you just cannot decide what to eat.
The shopping district was reborn as a melting pot of unique shops and restaurants after its renovation.
---

It was originally opened in 1979 as a welfare facility for Takamatsu City Central Wholesale Market workers so they could have breakfast and rest. However, more and more shops closed over time and it became a deserted shopping street.
The facility was renamed the Takamatsu Sea & Sun Market district in 2020 and shops and restaurants were eagerly recruited to open businesses in the shopping district. In just one year all of the units were occupied and the shopping district was rejuvenated.
---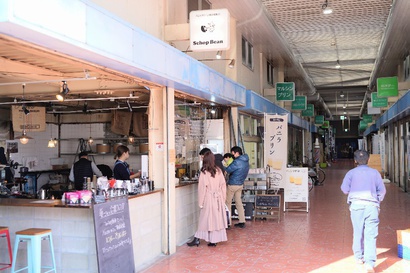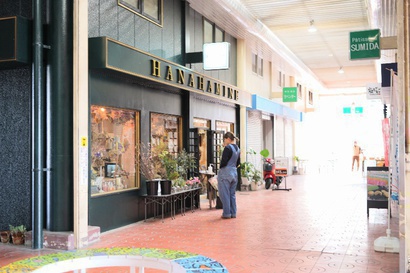 ---
Let's walk around the shopping district.
The streets in the district are filled with an old-time feeling. New and old shops operate side by side in amity. Enjoy shopping in the Takamatsu Sea & Sun Market district, moving from one unique shop to the next. It is one of its attractions. Visitors happily ask each other, "where should we go next?"
---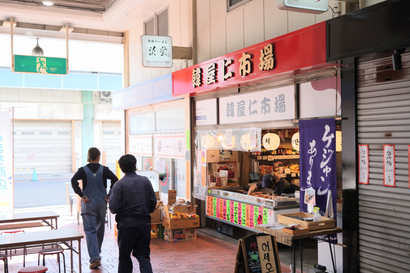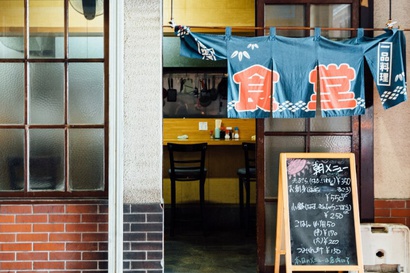 ---
Some restaurants and cafes open at 6 o'clock in the morning, so you can stop by and have something to eat before you go on an island tour.
---
There is more than food! Art unique to Takamatsu
---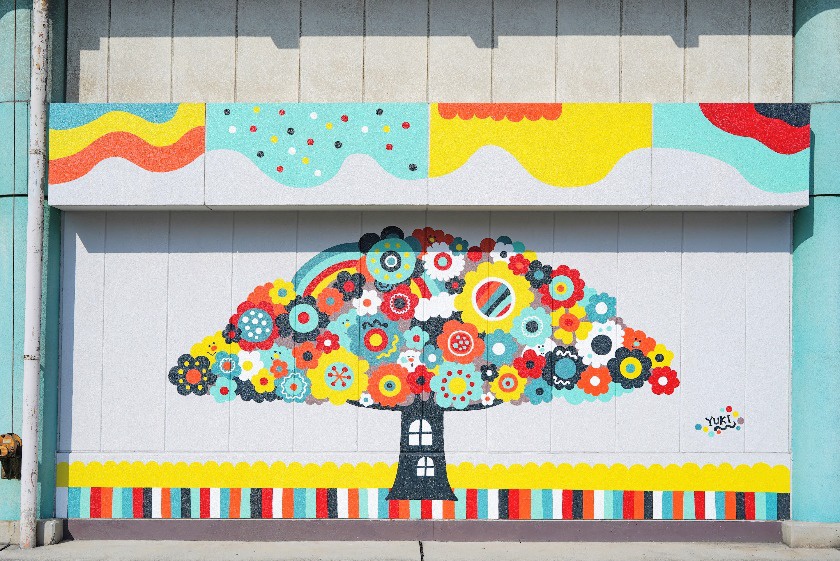 Another attraction of the shopping district is art.
"Ichiba no ki (the market's tree)" created by YUKI, an illustrator living in Takamatsu-shi, energetically welcomes the visitors.
---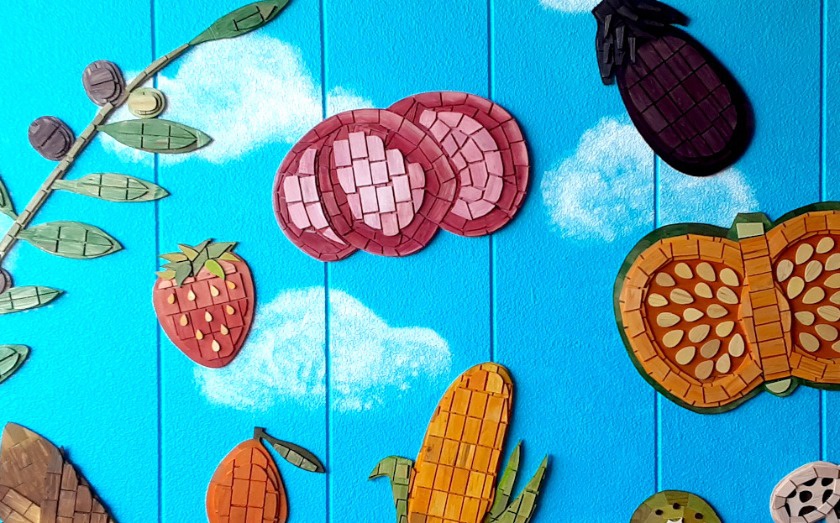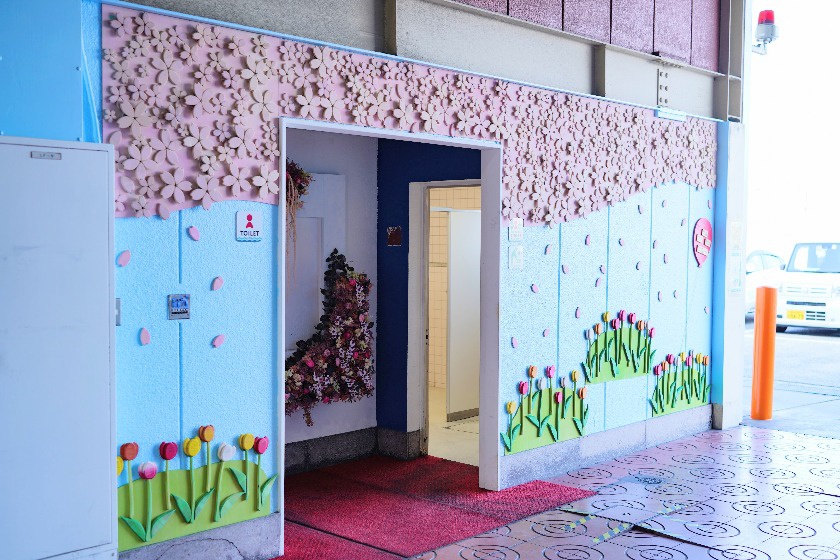 The wall painting is the work of local Kagawa Prefectural Takamatsu Kogei High School students. It is a three-dimensional work representing fish and agricultural products in Kagawa using pieces of wood.
---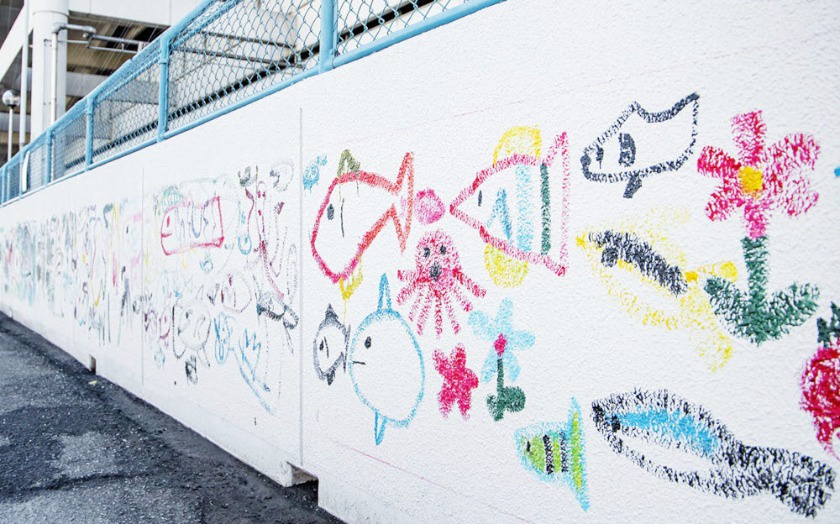 The marine creatures and the landscape of the Seto Inland Sea on the walls of the market's fishery building were drawn by local Shinbancho Elementary School children. They generate warm feelings in the people who pass by.
---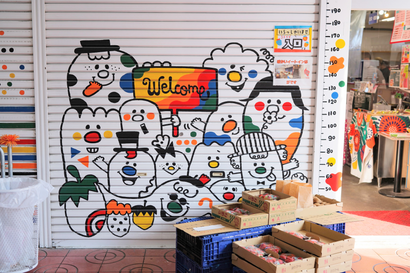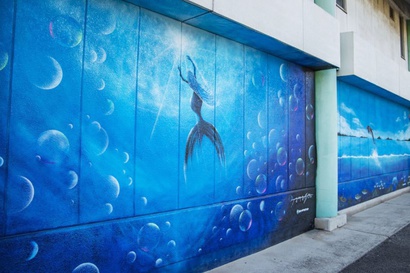 ---
Enjoy the art that you can find in every corner of the shopping district while eating and shopping.
---
The unique experience of visiting the Takamatsu City Central Wholesale Market with a professional guide can only be had here.
Takamatsu City Central Wholesale Market accommodating the Takamatsu Sea & Sun Market district provides a series of tours for experiencing the cuisine and fishery business in Takamatsu which are not ordinary gourmet tours.
---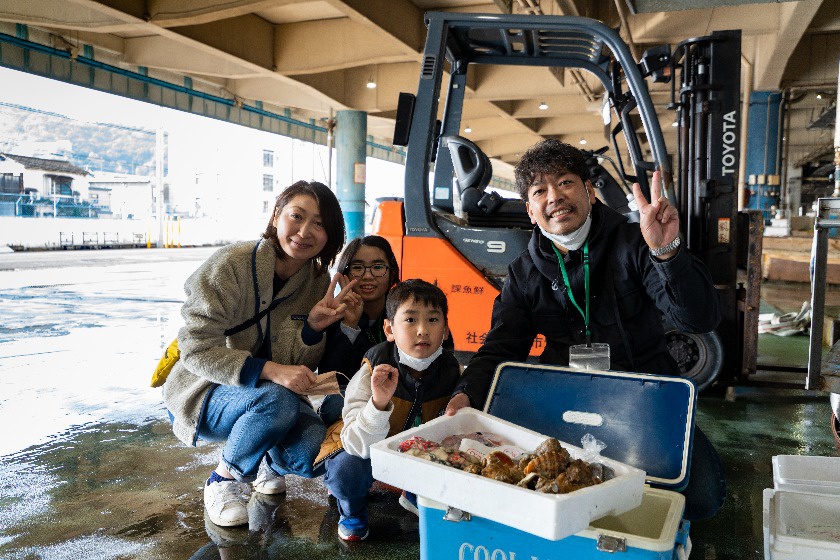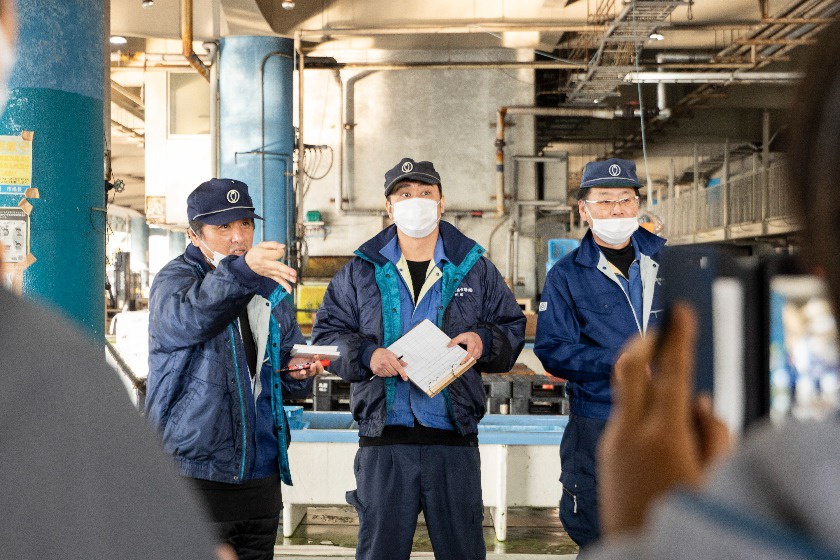 ---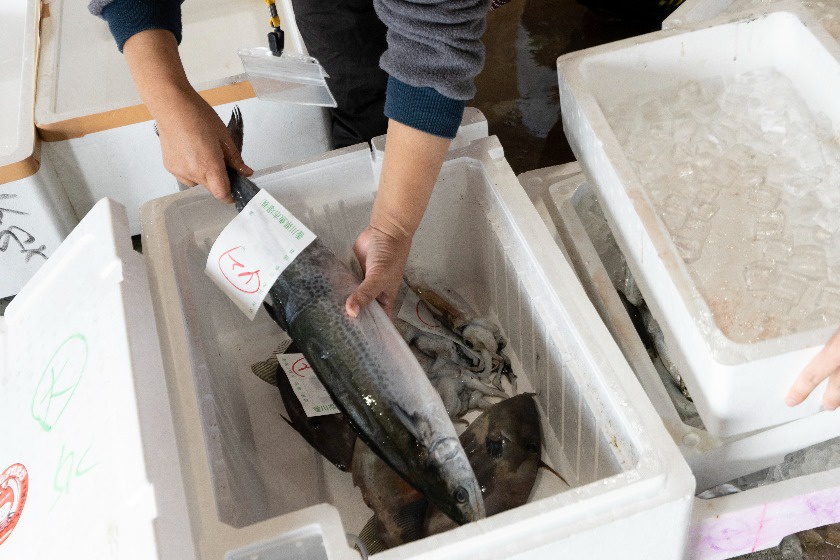 ---
The bidding experience in the fish market tour offers the experience of bidding on fresh fish at professional auctions. You may place a winning bid on a big fish in a thrilling auction.
---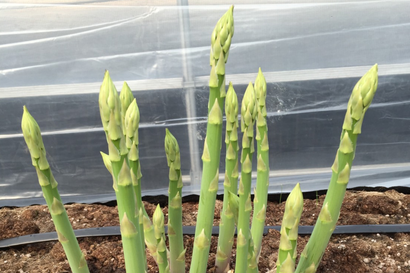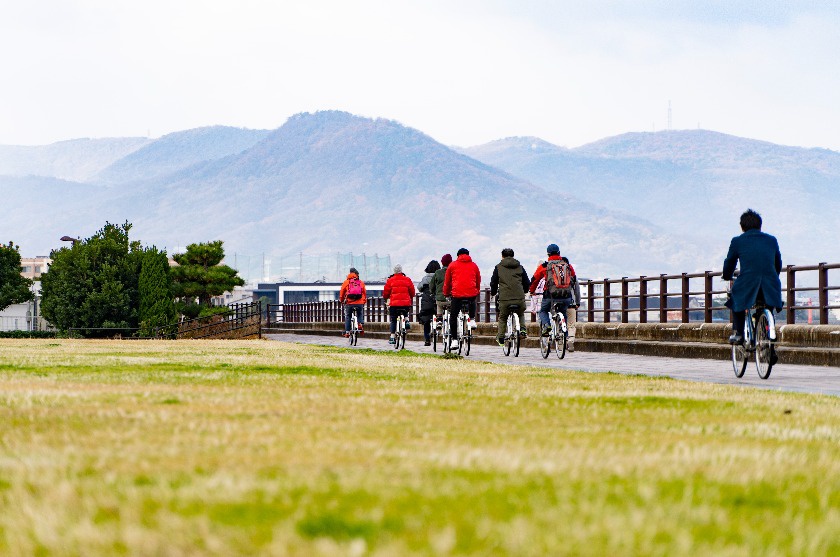 ---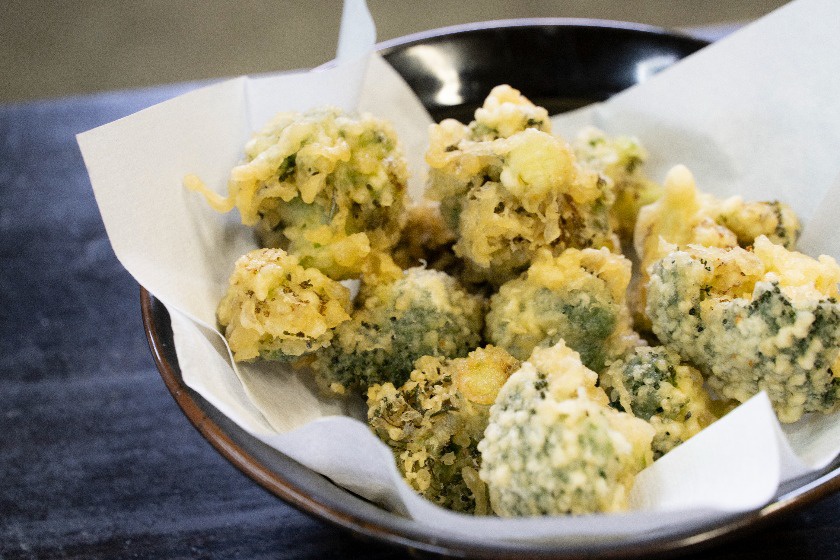 ---
The agricultural experience bicycle tour offers the experience of harvesting asparagus and broccoli on a farm and eating the broccoli and asparagus as tempura in an Udon restaurant in the shopping district of Takamatsu Sea & Sun Market. Cycling from the Takamatsu Sea & Sun Market district to the farm can be moderate exercise and very refreshing. It is a recommended tour.
---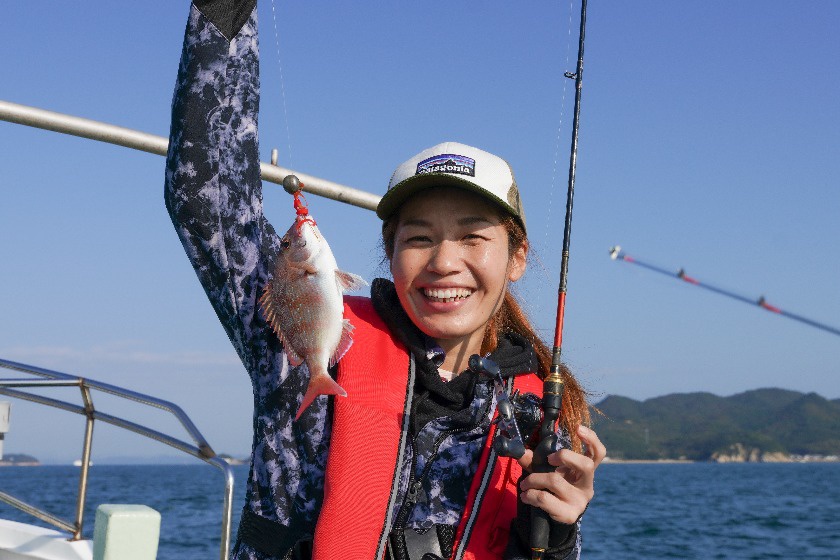 ---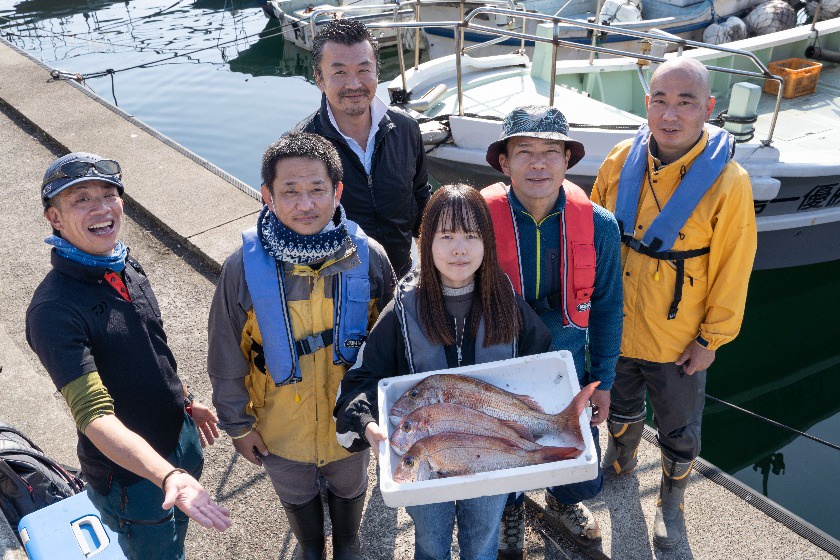 ---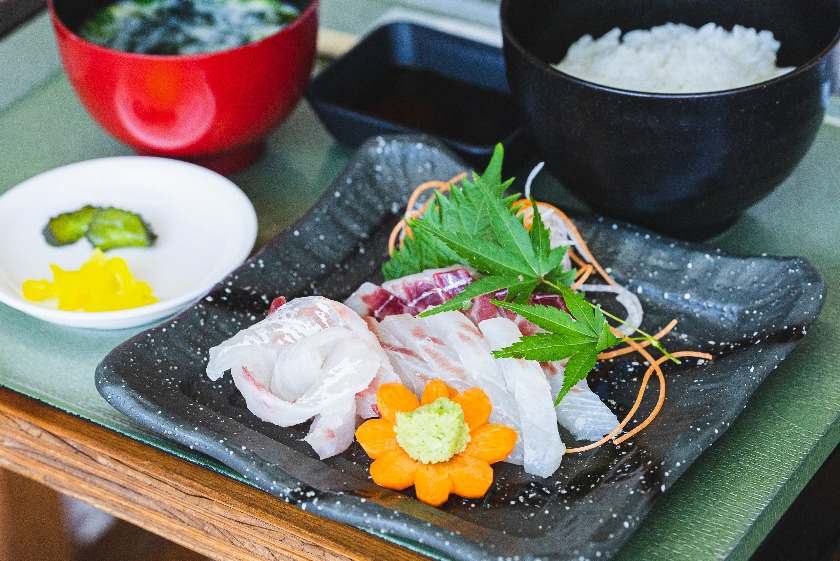 ---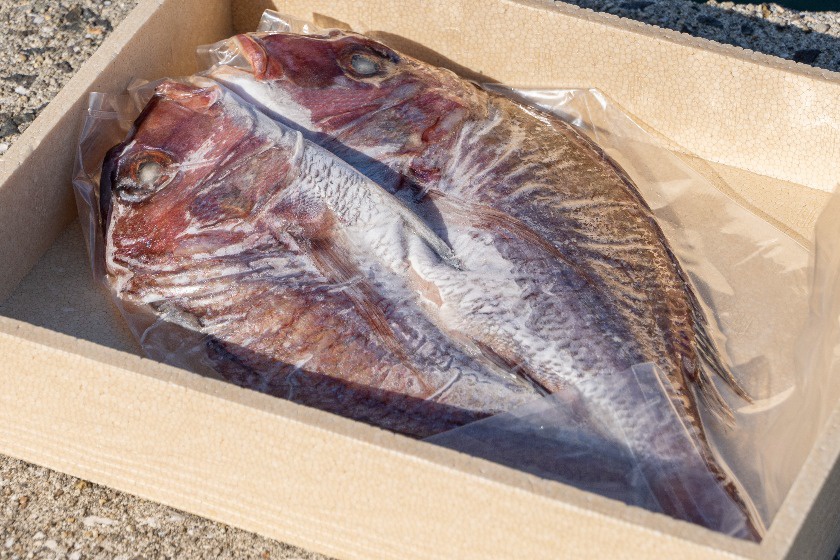 ---
The natural sea bream fishing experience tour on the Seto Inland Sea is a full fishing and cruising tour on a fishing boat that enables casual participation, even for those arriving unprepared. The fish that you catch can be eaten as Sashimi or dried and delivered to your home.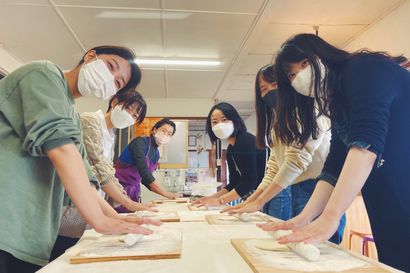 ---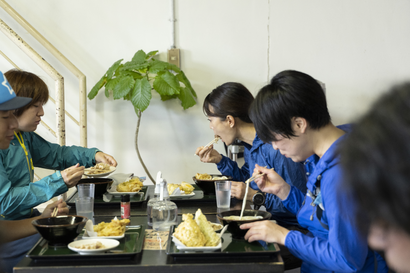 ---
There are many other tours that offer attractive experiences in the Takamatsu Sea & Sun Market district. The trip will surely be something that you will want to share with people and will remember forever.
You can participate in any of the tours with peace of mind because a guide acts as an intermediary between the tour participants and local producers.
https://seaandsunmarket.com/experience/
---
Approximately two kilometers from Takamatsu Station and Takamatsu Port. Access to the Takamatsu Sea & Sun Market district
The Takamatsu Sea & Sun Market district can be readily accessed using a variety of methods of transportation.
You can also come by car without worries as there are around 100 parking spaces.
Kotoden Bus
route map
time table
Approximately 5 minutes from JR Takamatsu Station by the westbound Kotoden Bus Machinaka Loop Bus. Get off at the Chuo Oroshiuri Ichiba Mae (central wholesale market) stop.
Taxi
Approximately 5 minutes from JR Takamatsu Station by taxi
Rental bicycle
There is bicycle parking on the premises.
You can rent bicycles near JR Takamatsu Station. It will come in handy when touring the city after enjoying the Takamatsu Sea & Sun Market district.。
---

The Takamatsu Sea & Sun Market district
Address

30-5 Setouchicho, Takamatsu, Kagawa

Business hours

Operating hours and days closed vary depending on the shop or restaurant.

TEL

087-862-3411(高松市市場管理課)

URL
Gathering date:2022.4.7 / The Takamatsu Sea & Sun Market district
KEYWORDS