Trains and buses are typical forms of transportation. This issue showcases a cute train in Kagawa. Do not underestimate it—it is more than a local train. Let's look at the world of Kotoden, full of history and attractiveness.
Kotoden is the nickname of Takamatsu-Kotohira Electric Railroad Co., Ltd. that partly originated from Kotohira Dentetsu, the railroad that longitudinally traversed Takamatsu and connected to Kotohira, home to the holy place of Konpirasan. It opened in the early 1900s and still carries commuters and worshippers today.
---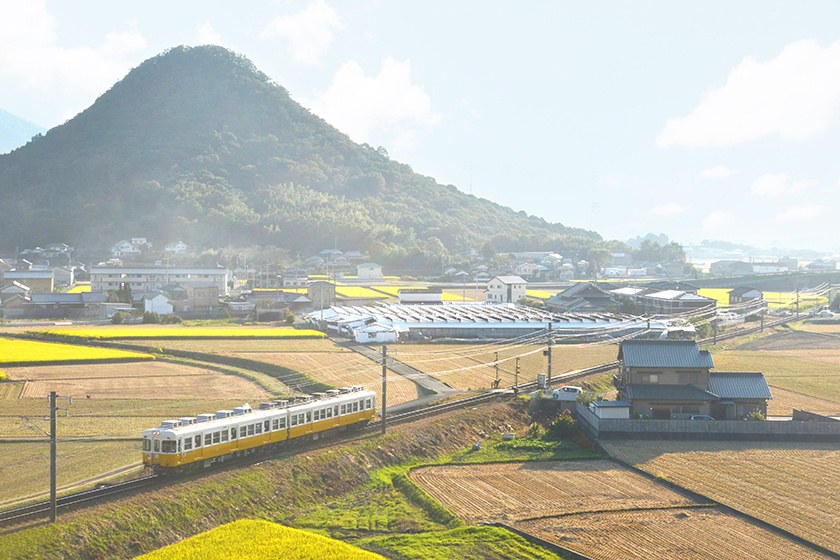 ---
The railcars with a nostalgic atmosphere were donated by other railroad companies in Tokyo and Nagoya that ran along these areas in the past. After more than 20 years of service, the railcars crossed the Seto Inland Sea and started a new life here in Kagawa.
---
Some of the railcars have been in Kagawa for more than 35 years, which is already longer than the length of their service in the former location.
Generally, the service life of a railcar is said to range between 30 and 40 years. The railcars of Kotoden operate longer by dozens of years thanks to good maintenance.
What is the secret to a long service life?
We visited a railcar shop adjacent to Kotoden's Busshozan Station.
---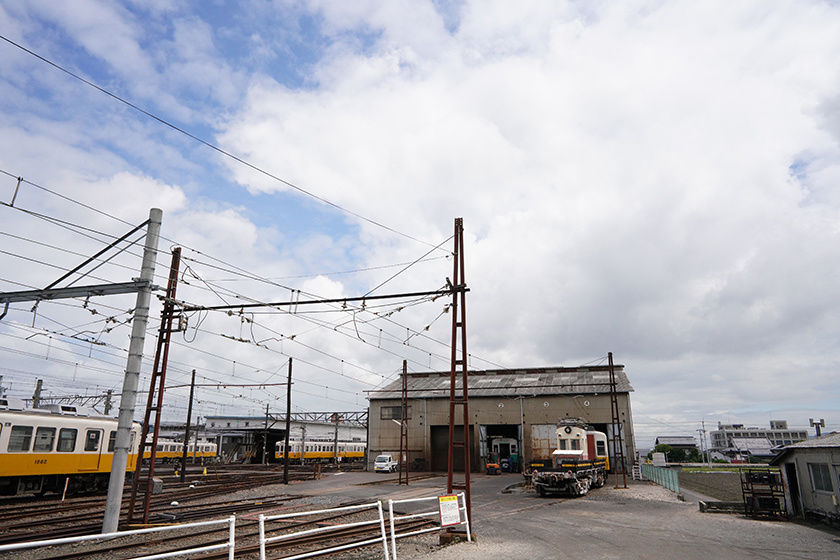 We interviewed one of the maintenance engineers who knows everything about the railcar shop.
---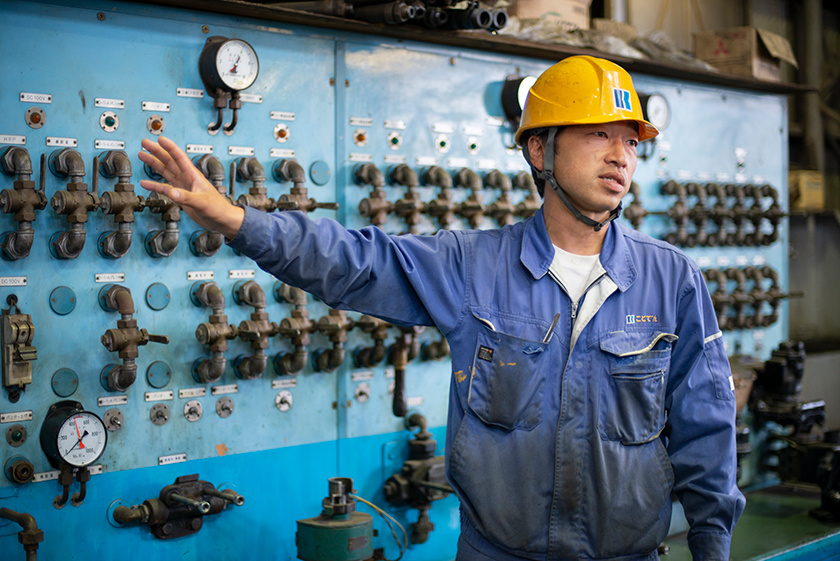 First, it takes a lot of trouble and effort to make a transferred railcar last.
"One of the difficulties is having to do it without instructions. It is often the case that the engineer once in charge of manufacturing the railcar has already retired."
No instructions. That's already a good reason to give up, isn't it?
---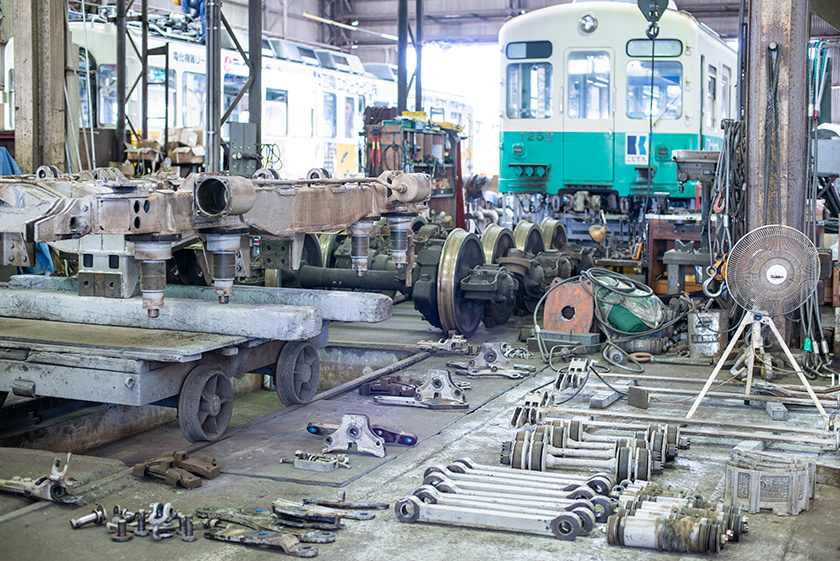 "We need a specific part, electronic board or other electronic device and learn that it is no longer being made. This happens often, too. (Chuckles) We are lucky to find a used one."
We looked at a freight car truck that was undergoing maintenance. An enormous number of parts were on it.
---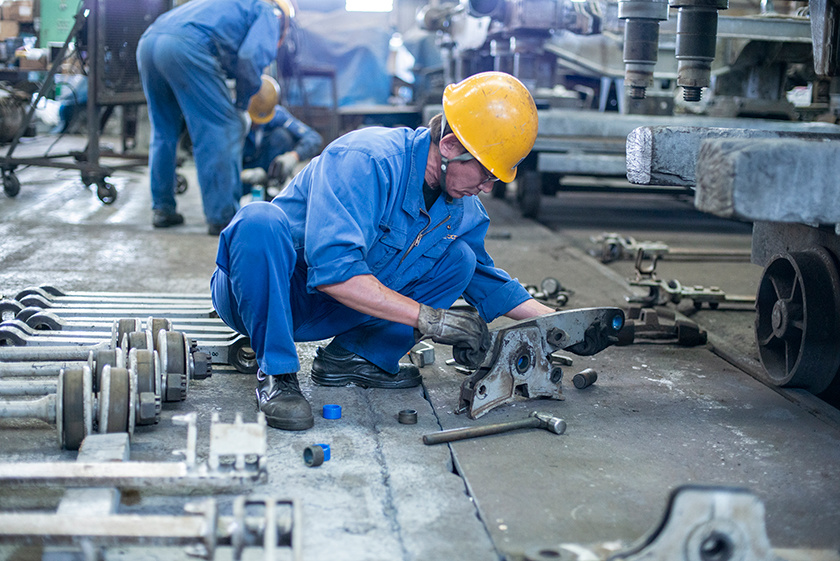 "We seek advice from the railroad company that donated its railcar, but we start by disassembling it by ourselves and understanding its mechanism. We also make maintenance tools."
---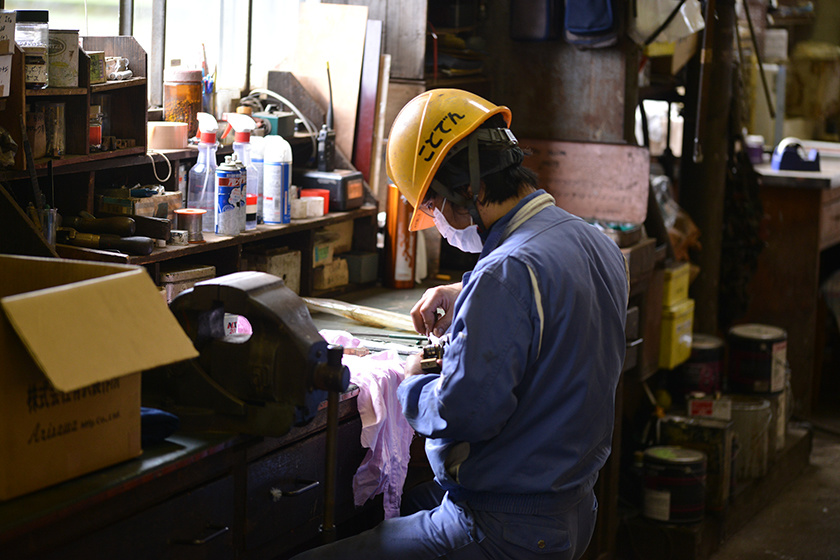 Also make tools? They must be amazingly skilled.
The tools in the right half were made in accordance with the corresponding railcar. It looks more like it was hand-made than the left ones, which are ready-made and angular.
---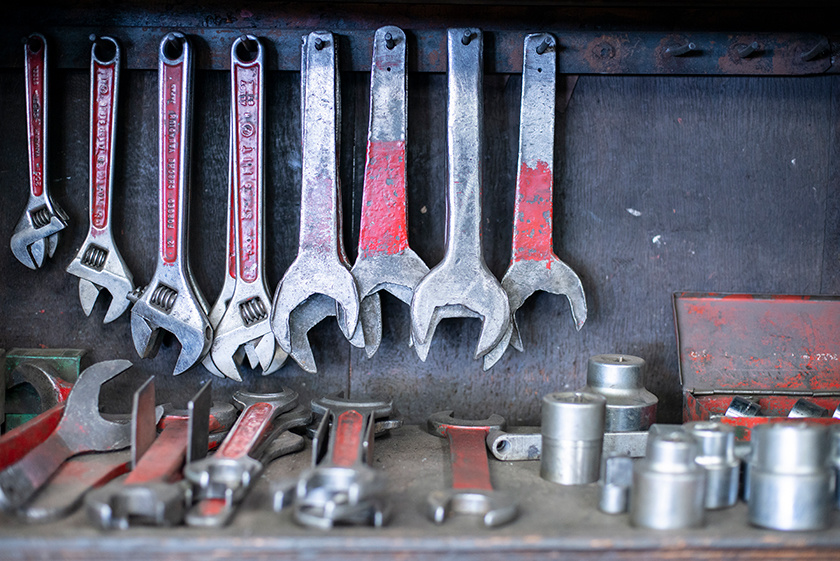 Maintenance and repair work at the railcar shop is mostly performed by hand.
---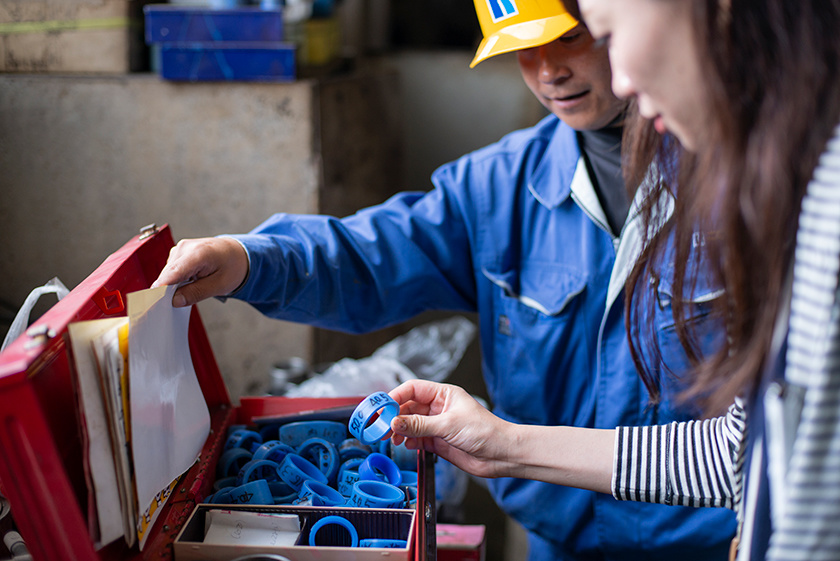 A ring-shaped cushioning part called bushing involves differences in size depending on where it is used in the railcar. It is cut in millimeters in accordance with the part of the railcar. This requires experience, intuition and of course technical sophistication.
---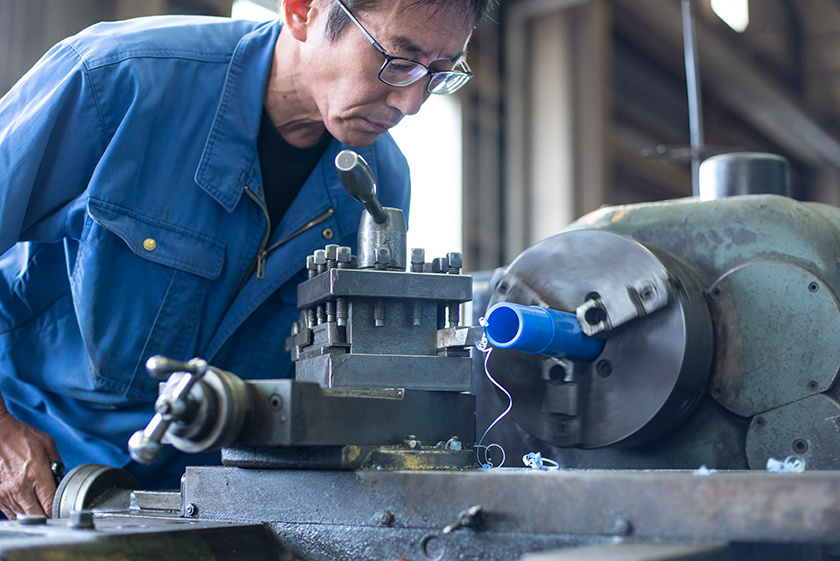 A large railcar tester was also made at this shop.
---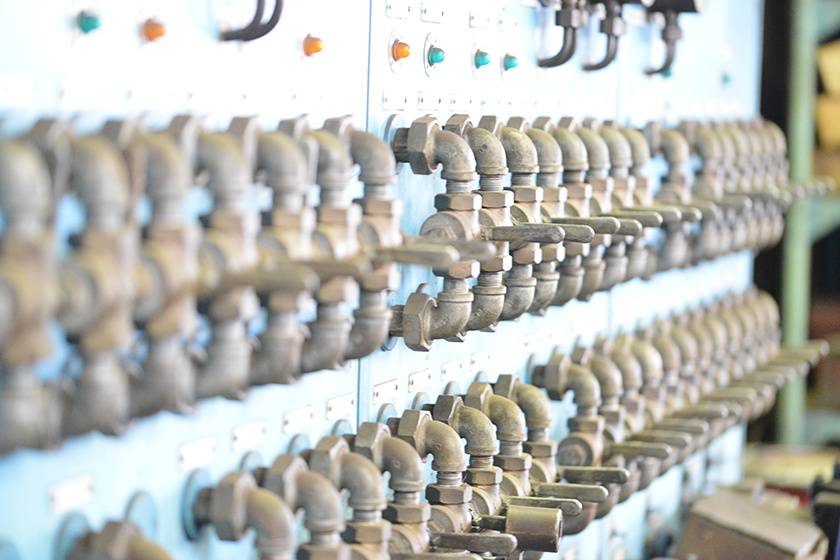 Why do they go to such trouble and effort?
---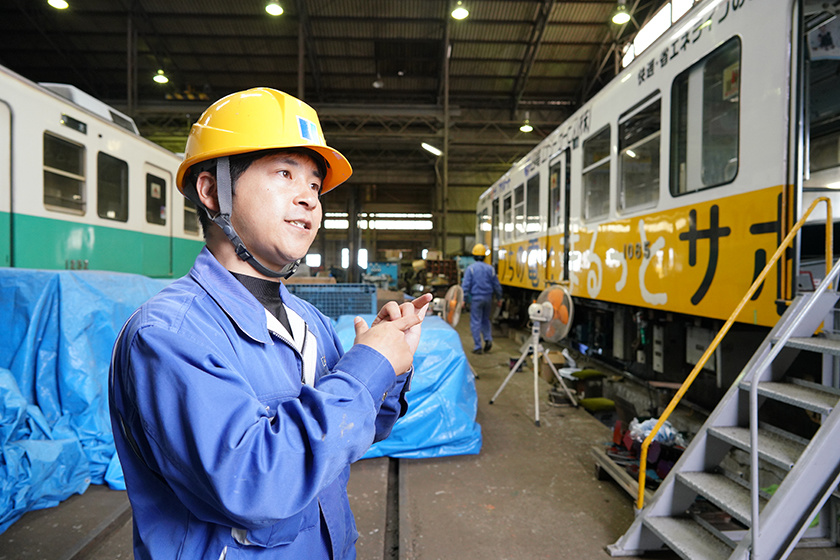 "The railcars carry passengers. Unless they are sufficiently inspected, they cannot be used."
A railcar carries citizens, travelers and many other passengers. Maintenance is based on the philosophy and mission of safety first.
"Many railcars were transferred, but we have some that were originally manufactured by us."
They took us to a railcar whose brown color conveys a retro-inspired theme.
---
"The 3000-300 model was manufactured in 1926, soon after our foundation. It was also designated by the Ministry of Economy, Trade and Industry as a Heritage of Industrial Modernization."
---
We compared it with a black-and-white photo that was taken around that time. It has been repainted. But the characteristic round windows and the tail lamp at the upper part of the body remain and still make their presence felt.
---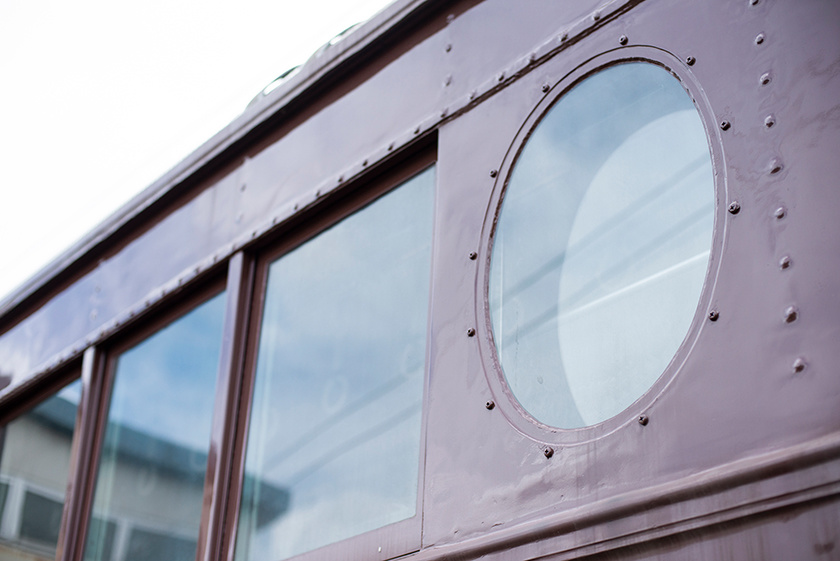 "Even today, it operates once a month.
It is amazing that a railcar more than 90 years old is kept clean and still operates.
Operating an old railcar takes a lot of time and effort in terms of its maintenance. Combined with the meticulous work mentioned above, this conveys the concerned people's deep attachment to railcars.
---
The retro-inspired railcars are divided into four types, including the oldest active railcar in Japan that was manufactured in 1925.
The operating railcar changes every month. Refer to the website of Kotoden.
It will be fun to feel nostalgic in the retro-inspired railcar or hold a camera along the railroad line to take a photograph of the photogenic railcar.
We took advantage of this valuable opportunity and also looked inside.
---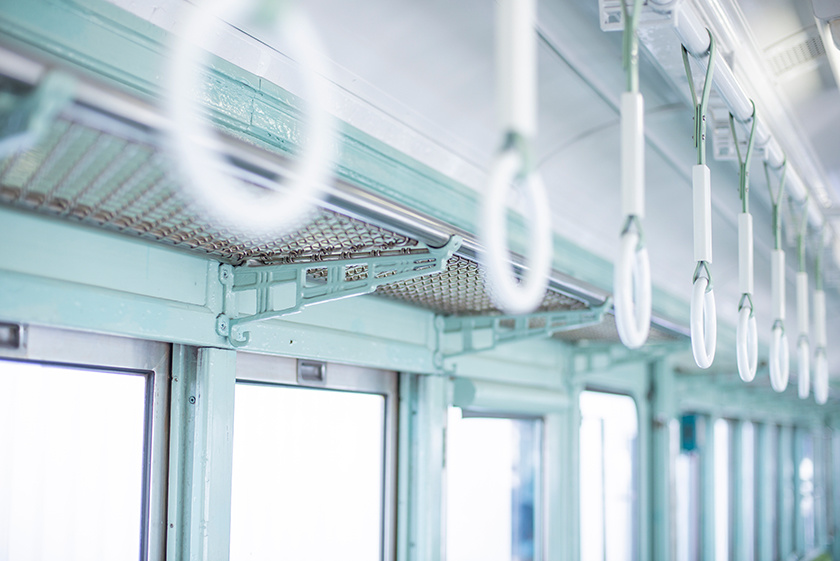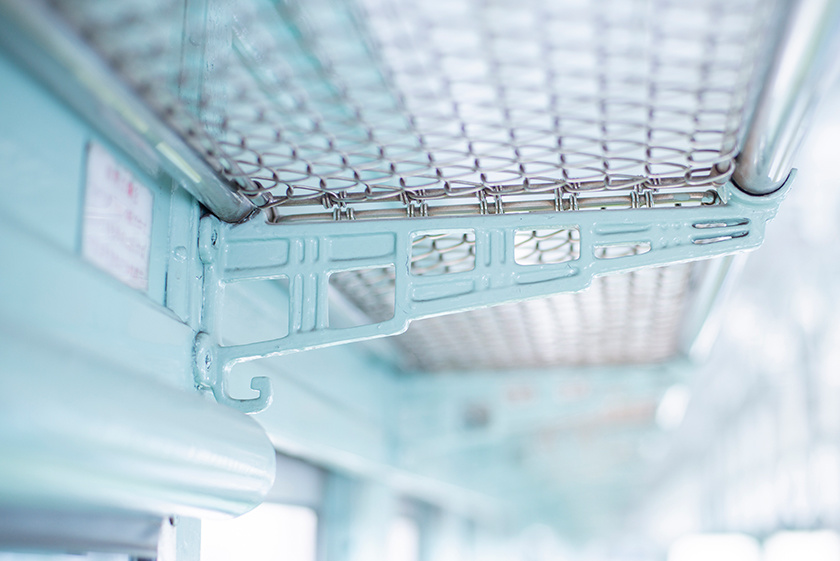 Below the overhead baggage rack are a hat hook and modern decorations.
---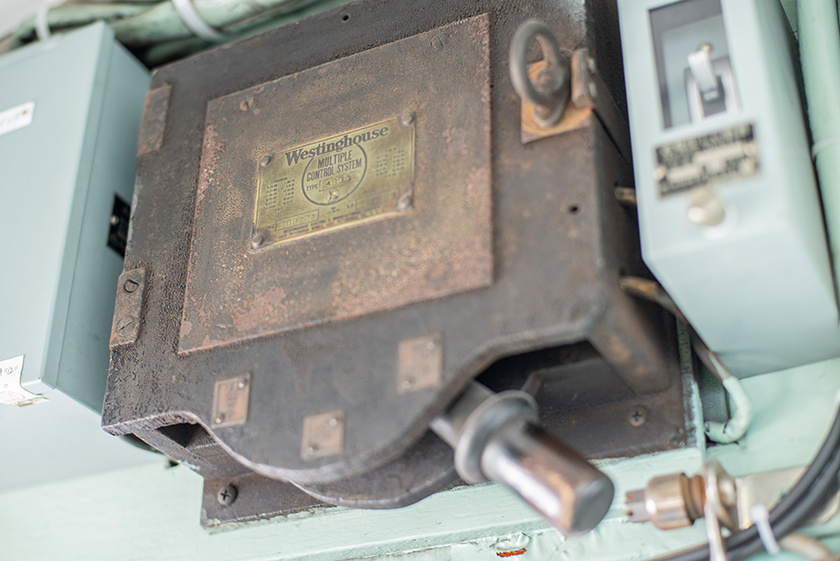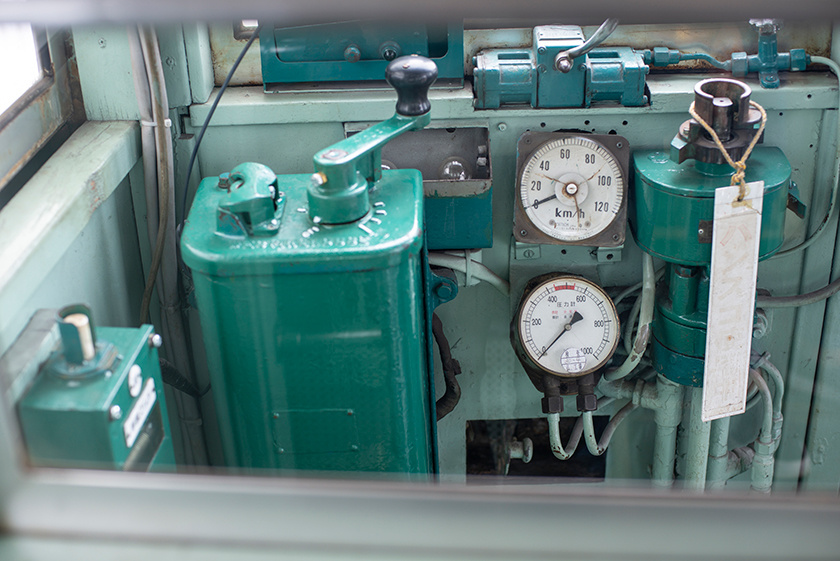 The American-manufactured device, arguably the most advanced of its kind at that time, is still active.
---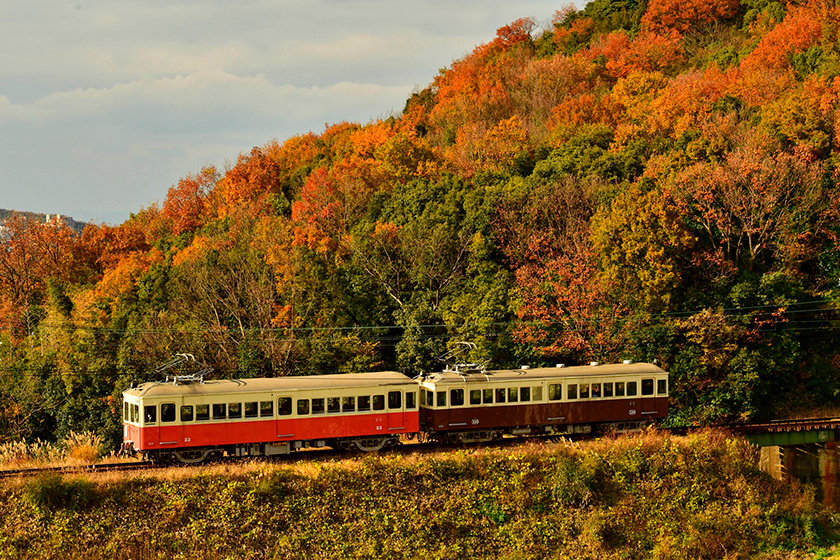 The other way to take the retro-inspired railcar is by chartering it. All Kotoden railcars, including retro-inspired ones and regular ones, can operate in a chartered form, mainly on the Kotohira Line. They are available for purposes such as large group travel and weddings.
Chartering comes with a special privilege: those who wish to can enter and see the inside of the railcar shop.
---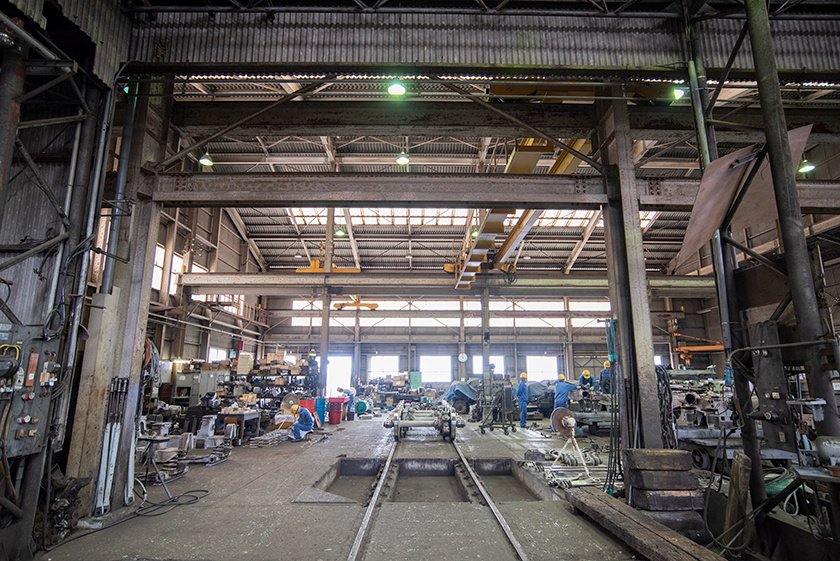 They are allowed to enter only a limited area, but can keenly sense the behind-the-scenes atmosphere of the shop.
---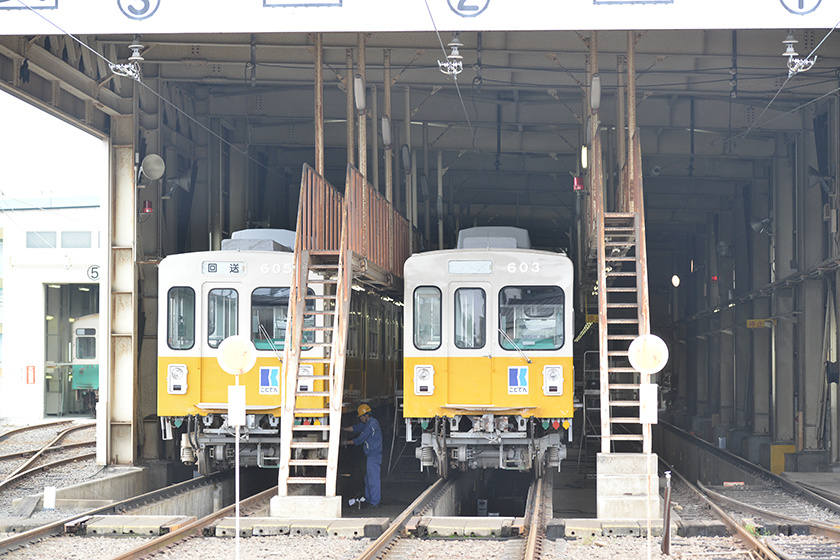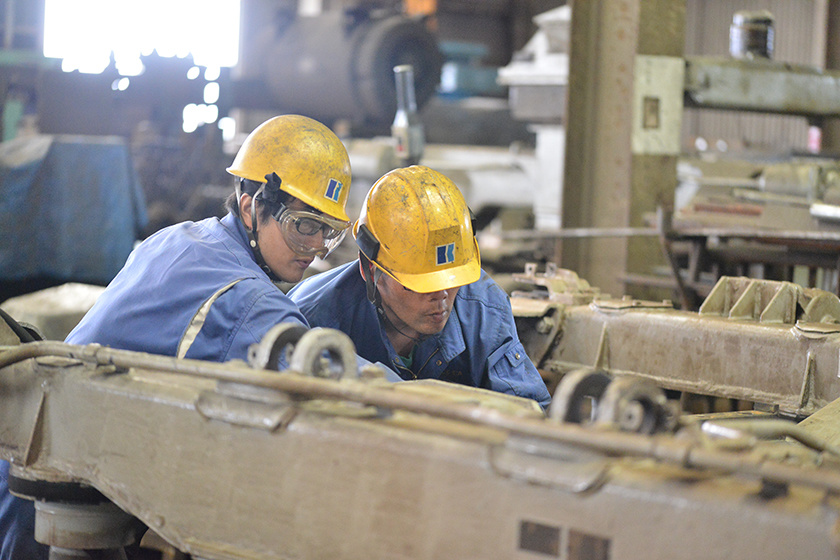 More than 100 years old, the historic local railroad is supported by the skills of the maintenance engineers, deserving to be called craftsmen, and their deep attachment to the railcars.
Kotoden runs in urban, residential, coastal and rural areas.
Buy a ticket, take the train and you will see the carefully-maintained railcar in the second stage of its service life and, through the window, the lives of local people in Takamatsu.
---

Takamatsu-Kotohira Electric Railroad Co., Ltd.
TEL

087-863-7721

MAIL

URL

Supported languages

日本語、English
Gathering date:2018.10.16 / Takamatsu-Kotohira Electric Railroad Co., Ltd.
KEYWORDS