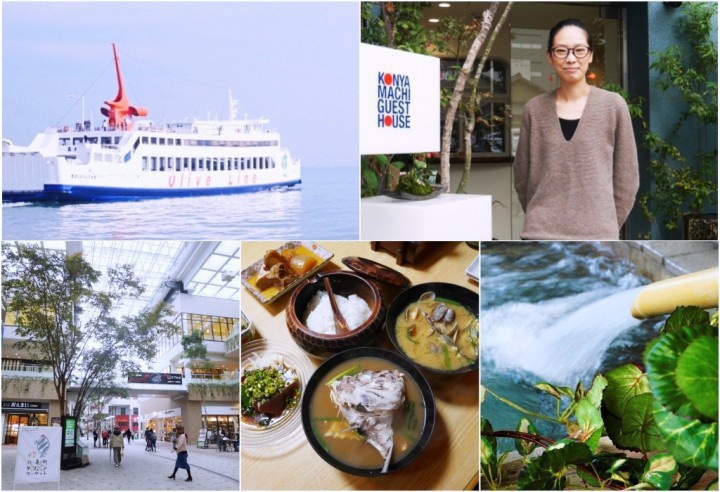 ---
Held once every three years, the Setouchi Triennale opens in April of 2022! We recommend going to the art festival from Takamatsu City. It has great access and offers visitors good places for dining and shopping, many hotels, and even a first-rate onsen!
Takamatsu - Your Base for Setouchi Triennale 2019
The Setouchi Triennale, held once every three years on different islands in Shikoku region's Seto Inland Sea (Setonaikai). This time it will be held in April 2022!

This festival is a unique, dream-like combination of islands and impressive artwork and is a must-see event for art lovers.

If you will be going to this arts festival, we recommend basing your lodging in Takamatsu. In this article we feature five reasons you should stay in this city!
1. Port of Takamatsu - Convenient Access and a Gateway to Shikoku
---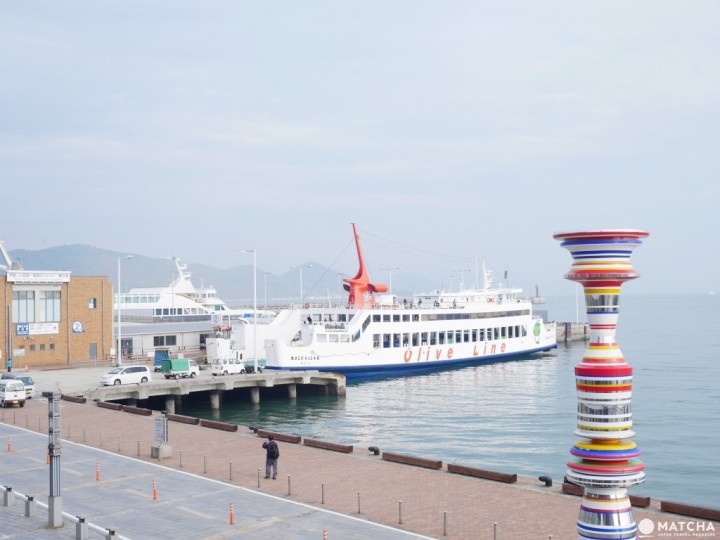 ---
Venues for Setouchi Triennale are located on the many islands in the Seto Inland Sea, and are accessible only by boat.

Takamatsu is a major port in Shikoku with frequent service and extremely convenient access to many of the islands including Ogijima, Megijima, Shodoshima, and Naoshima.
---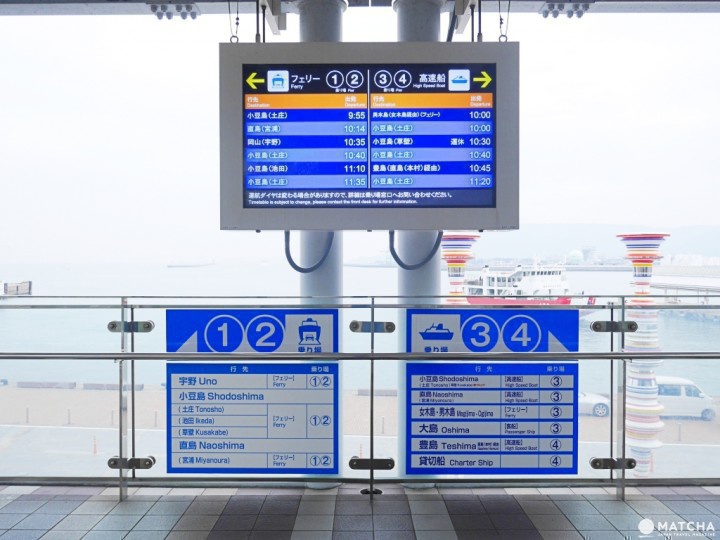 ---
There are four separate boarding locations, but signage is easy to follow so there's no need to worry about getting lost. View the digital signboard which is in both Japanese and English.

This port is also conveniently connected to JR Takamatsu Station.
---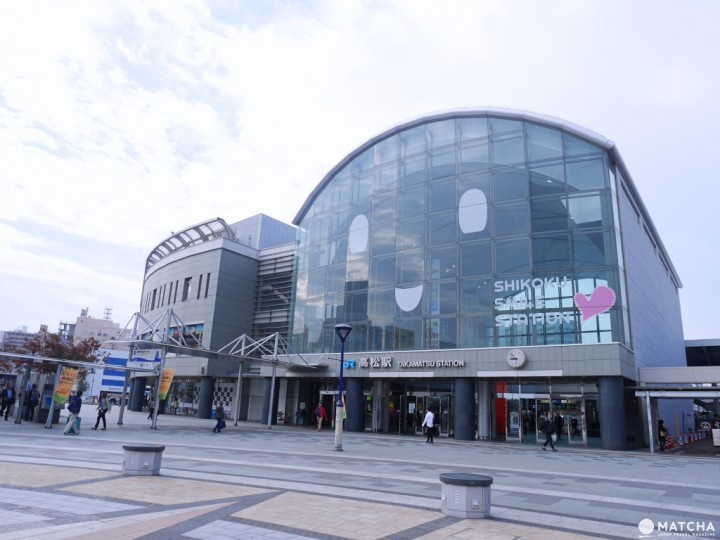 ---
The port of Takamatsu is close to the center of Takamatsu city. The entrance of the port is ideally located, only about a five to seven minute walk from JR Takamatsu Station and Kotoden Railway Takamatsu Chikko Station.
2. Leave the Ship and Eat at Local Restaurants
After attending Setouchi Triennale, let's come back to Takamatsu and go looking for some delicious local cuisine!
---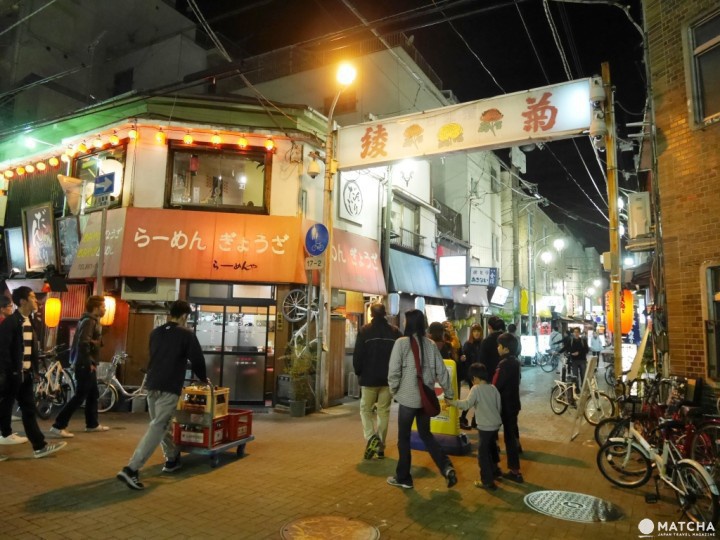 ---
Just fifteen minutes on foot from the port of Takamatsu is Takamatsu Chuo Shotengai, a series of connected shopping streets.

The area has many kinds of shops and restaurants: from cafes open in the early morning to late night izakaya, satisfying the appetites of all who visit here.
---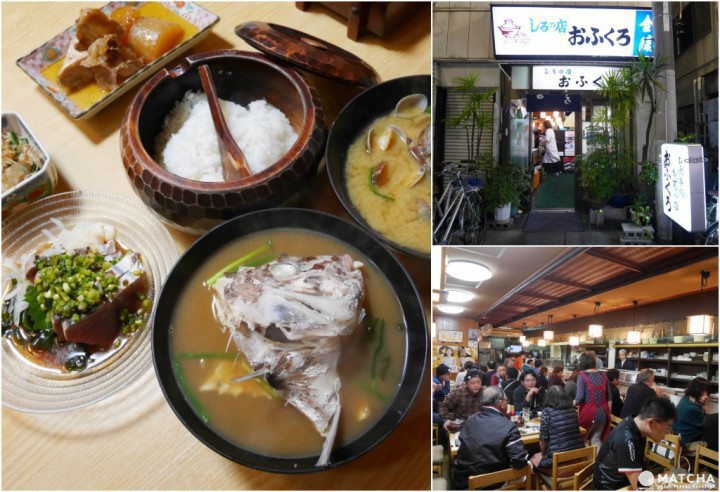 ---
Shirunomise Ofukuro is an izakaya serving Japanese cuisine and a cozy, at-home atmosphere. They have different kinds of miso soup which are very popular.

This shop offers a variety of Japanese home-style cooking, from buri daikon (simmered yellowtail fish and daikon radish) and katsuo tataki (lightly grilled tuna sashimi garnished with ginger, garlic, and other condiments). You can also try nikujaga, a stew consisting of meat, potatoes, and onions.

The staff can also communicate in English, so international visitors can enjoy a worry-free culinary experience.
---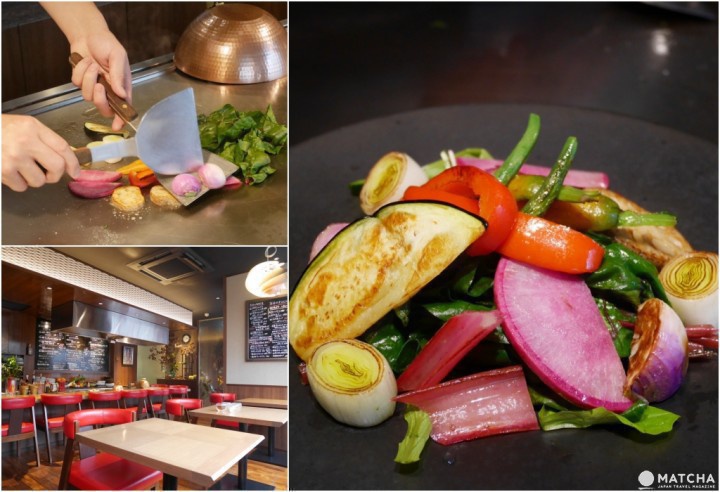 ---
Vegetarians also do not need to worry when dining in this area. At Grill a Table, a teppanyaki restaurant, we recommend trying their dishes utilizing seasonal vegetables, which are cooked to order right in front of you.

Here you can indulge in a piping hot gourmet meal presented beautifully. They also have meat-based dishes, so everyone can enjoy eating what they want.

An English menu is available so visitors from abroad will be able to order their meal easily.
3. An Art-filled City With Sophisticated Shops
Although it is known for being a port city, you will feel a sense of art everywhere within Takamatsu city.

There are many stylish shops here. Kitahama Alley, a complex housing shops and also cafes, in particular, is well known.
---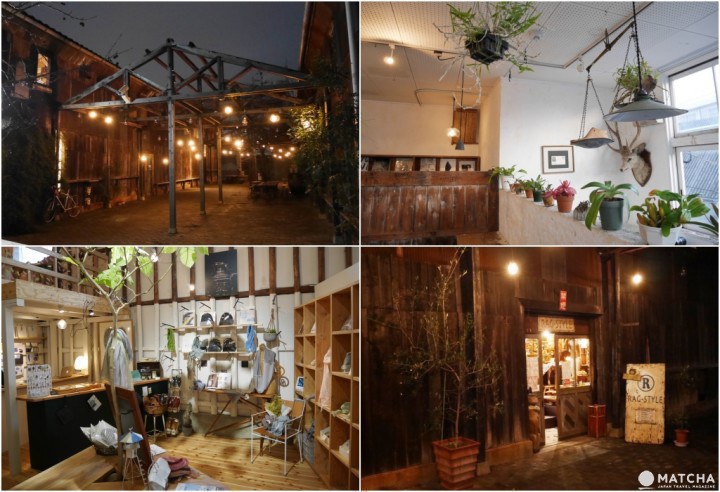 ---
Kitahama Alley is located in an old agricultural warehouse from the Showa period.

In 2001 this shopping facility was created by architects Hidemi Inoue and Masako Inoue, both residents of Takamatsu.

It is now considered a must-see spot in Takamatsu for those visiting.
---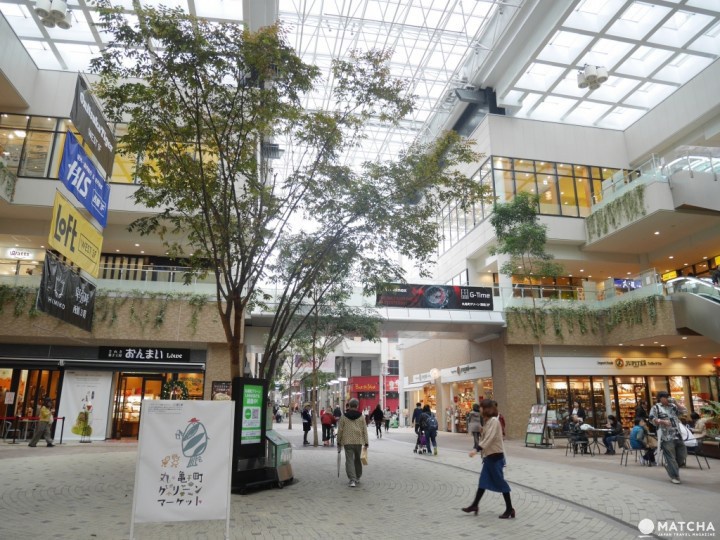 ---
Takamatsu Chuo Shotengai is a shopping arcade covered with a roof, so you'll stay dry even on rainy days.

Fashion boutiques, restaurants, sweets shops, shops selling small goods, and even large department stores are located within the shopping arcade.

Also, the Takamatsu City Museum is not far from the shopping street. The museum has a unique cafe where you can have afternoon tea. You enjoy art here even without going to Setouchi Triennale.
4. A Variety of Accommodation - From Chain Hotels to Inns with a Warm Human Touch
In order to take your time and see all the works of art at the festival, a one week stay is customary. That's because the festival venues are spread out among twelve different islands.

Keeping this in mind, choosing the right accommodation is really important. There are many chain hotels and business hotels within Takamatsu city, especially near JR Takamatsu Station and the shopping arcade area.

Now we'd like to introduce our recommended accommodation, an inn located in Takamatsu city.
SUNNY DAY
---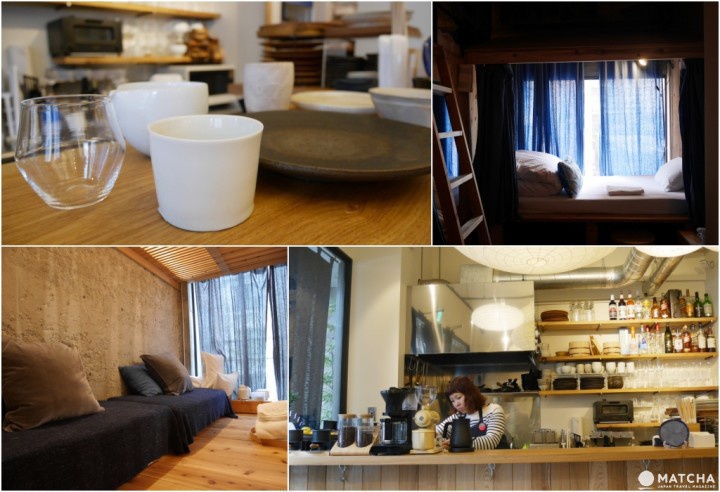 ---
At Hostel SUNNY DAY, just five to seven minutes away on foot from the seaside, all the cups, dishes and lights that are used here have been made by local craftspeople.

The hotel has a wide variety of room types, and you get a sense that a lot of thought and preparation went into their design.
So if you pay a visit to the city, you can experience Takamatsu's art firsthand.
---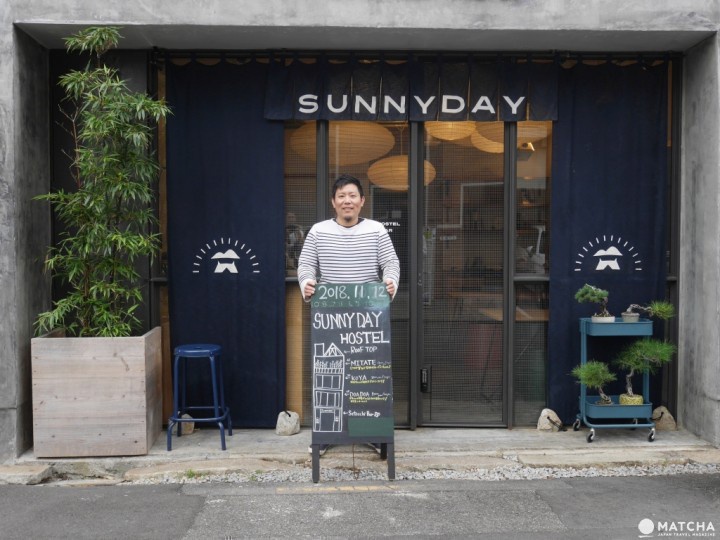 ---
One hotel option is the breakfast prepared on the premises (prior reservation required). Matsuda-san (photo above), the cheerful hostel manager, will prepare homemade dishes for you and your party.

Even if you have plans to get an early start to your art adventure-filled day, you can still enjoy a delicious morning meal. After a healthy and tasty breakfast, let's head out to the islands full of energy!
Konyamachi Guest House KuKu
---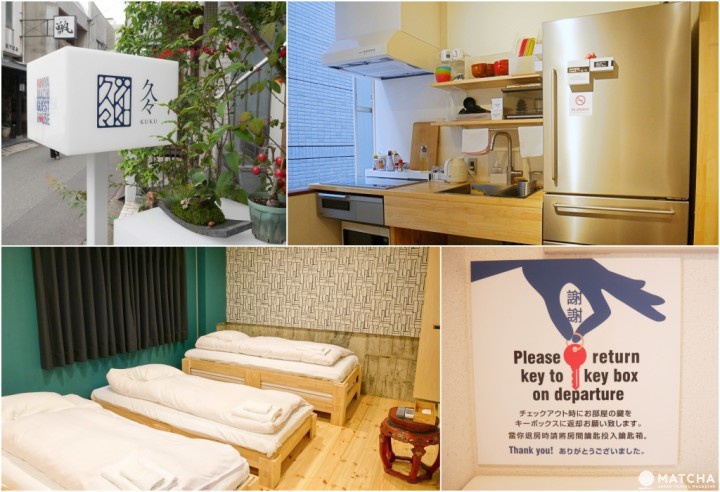 ---
Konyamachi Guest House KuKu, located close to the shotengai arcade, has quick and easy access to eating and shopping.

Risa-san, the guest house owner, was born in China but has lived in Takamatsu for twenty years. So she knows a lot of different things about Takamatsu.

Services are provided in Chinese, English, and Japanese, and this guest house has the support of many international visitors.
---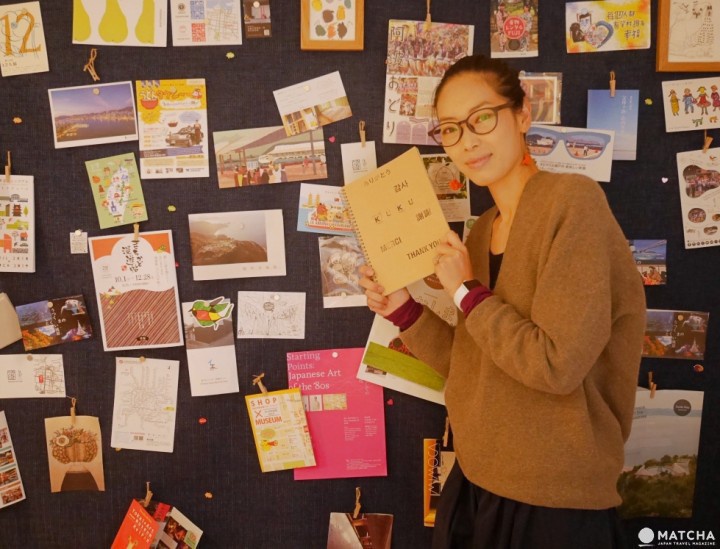 ---
At Konyamachi Guest House KuKu there's a common kitchen area, and here you can prepare your own meal with ingredients you've purchased. This is a convenient service for visitors who are early risers and or night owls.

Risa-san (photo above) has posted an extensive selection of Takamatsu information on the bulletin board, so while you cook your meal you can get some ideas on where to visit next.
---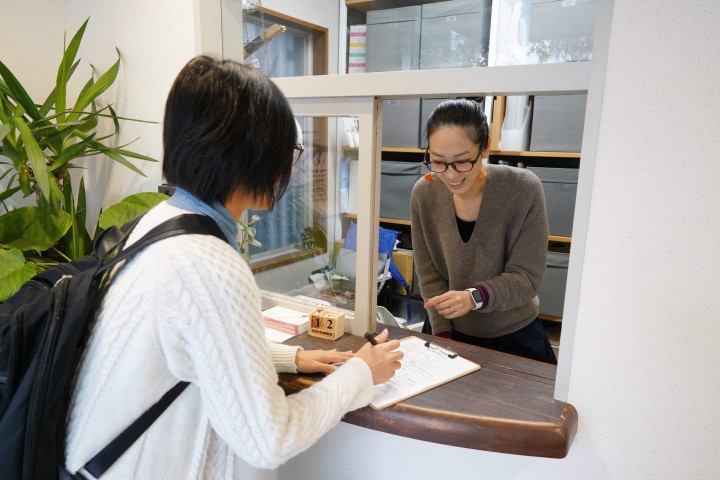 ---
While the main purpose of a hotel is accommodation, one of the objectives of staying in a hostel or guest house is to have communication with the owner and also the other guests.

By picking up select information that only the locals know about, and by coming into contact with Takamatsu city's warm, human touch, one can really begin to understand this local area at a deep level.
5. Shionoe Hot Springs-Relieve Your Travel Fatigue
After satisfying both body and spirit at Setouchi Triennale, let's have a rest at the hot springs before bringing our journey to an end.

Shionoe Hot Springs (Shionoe Onsen Kyo) is an onsen area with a history of some 1,300 years.
---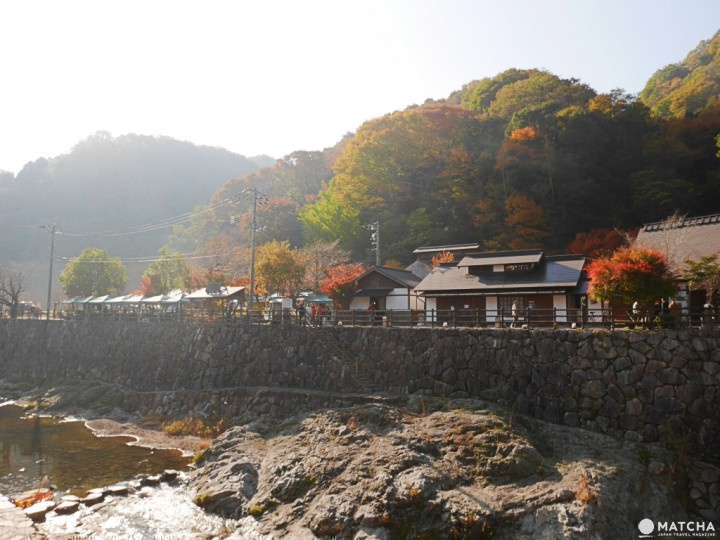 ---
Shionoe Hot Springs is located in the mountains south of Takamatsu city.

Hundreds of years ago, even Kobo-Daishi (a famous Japanese Buddhist monk also known as Kukai) was very fond of this land and used it for religious training and toji (*1). This is a hot spring where you can soothe and refresh both body and soul.
*1 Toji: a kind of hot spring therapy in which visitors stay at an onsen facility for extended periods of time in order to relieve sickness and other physical ailments.
---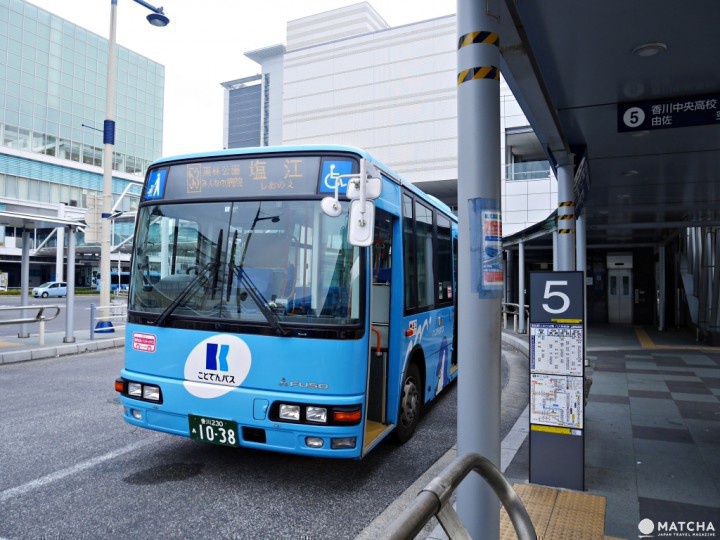 ---
Though this hot spring area is in the middle of the mountains, it has good access from the heart of Takamatsu city. From the center of Takamatsu it takes about seventy-five minutes by city bus, and from Takamatsu Airport it takes about fifteen minutes by taxi.

After enjoying yourself fully at Setouchi Triennale, why not spend the final day at Shionoe Hot Springs? Let's experience the high-quality onsen water and relax our bodies before heading out for Takamatsu Airport.
Read also
Get Your Information at the Tourist Information Booth
---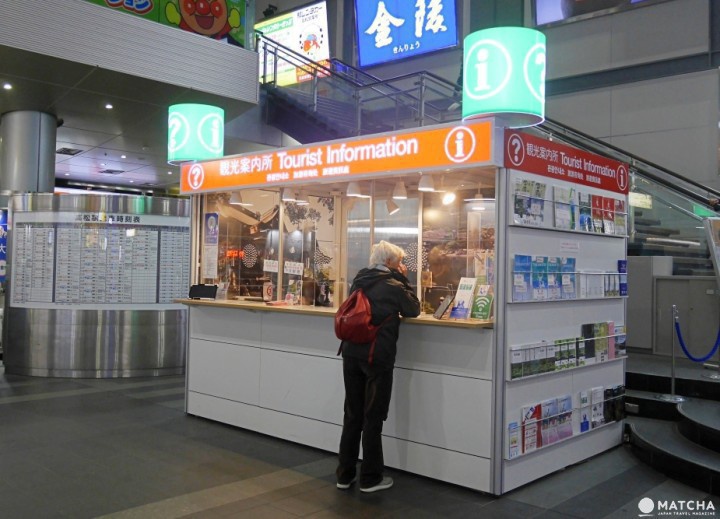 ---
If there's anything you still need to know about Takamatsu sightseeing, visit the Takamatsu Tourist Information Booth. The friendly staff will be more than happy to assist you with your inquiries.

The booth is located on the first floor of JR Takamatsu Station. With services in multiple languages and a full selection of pamphlets, this is a very convenient place.

Also, during Setouchi Triennale period, a special information booth will be open at the port of Takamatsu.

Using Takamatsu as your starting point, please enjoy Setouchi Triennale 2022!
---

Takamatsu Port
5 minutes on foot from JR Takamatsu Station, 3 minutes on foot from Takamatsu Chikko Station (Kotoden Railway)
Shirunomise Ofukuro
5 minutes on foot from Kawaramachi Station (Kotoden Railway)
Grill a Table
10 minutes on foot from Kawaramachi Station (Kotoden Railway) 10 minutes on foot from Kataharamachi Station (Kotoden Railway)
Kitahama Alley
15 minutes on foot from Takamatsu Chikko Station (Kotoden Railway)
SUNNY DAY
5 minutes on foot from Kataharamachi Station (Kotoden Railway), 10 minutes on foot from JR Takamatsu Station
Konyamachi Guest House KuKu
10 minutes on foot from Kataharamachi Station (Kotoden Railway) and JR Takamatsu Station
Gathering date:2019.1.24 / Takamatsu Port
KEYWORDS