For people with a sweet tooth, an essential part of any journey are the sweets.
In Kagawa Prefecture, where wasanbon sugar is a specialty, anmochi (rice cake with a sweet red bean filling) has even been an essential part of ozoni (traditional New Year's soup) for more than 200 years.
There are also many sweets shops in Kagawa Prefecture, which have a connection with sweets.
YAMAJI Mina, self-published author of two books (entitled PR. Kagawa) and local writer who loves sweets more than anything, introduces five shops she selected herself.
HIDAMARI KAKI-GORI STAND
---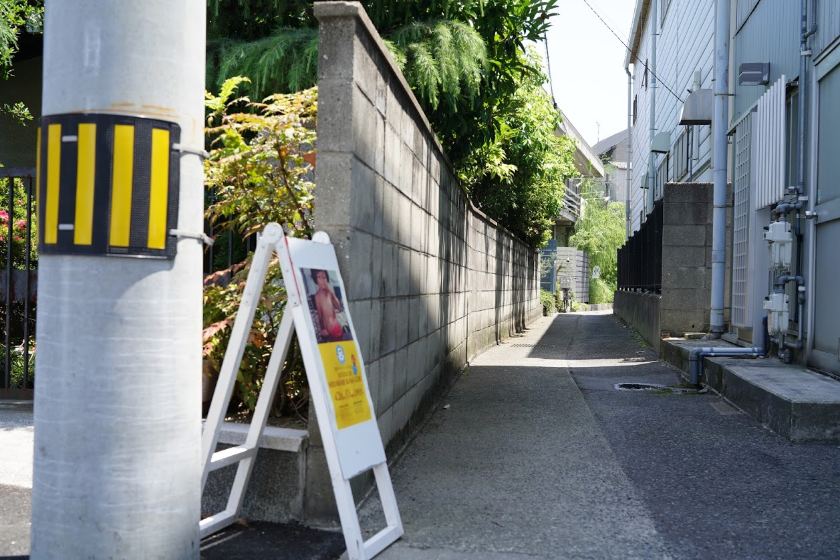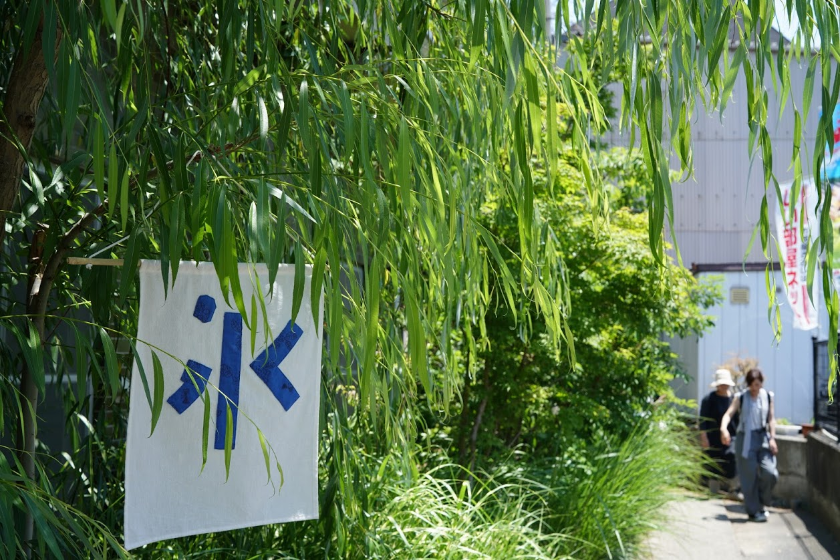 ---
This shaved ice specialty shop, open only during the summer, is located on the corner of a charming apartment building after going down a narrow road where people pass one another and marked by a sign with a girl with a Bob cut.
---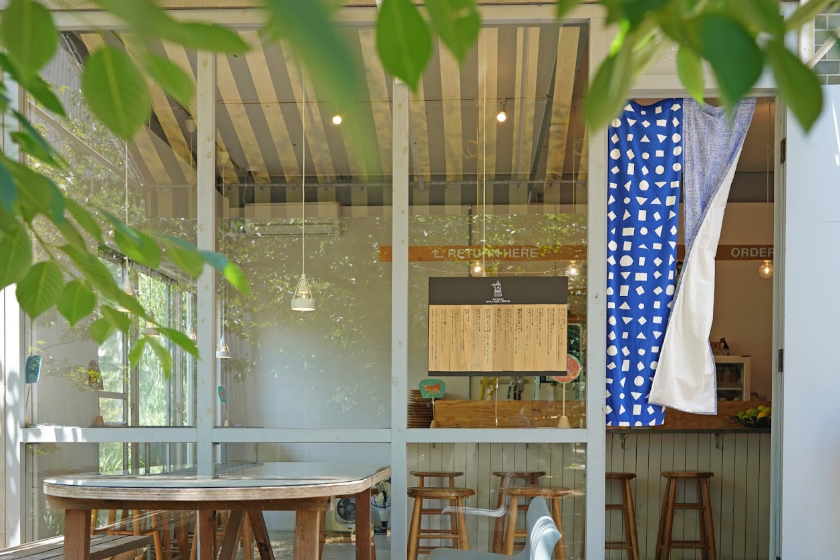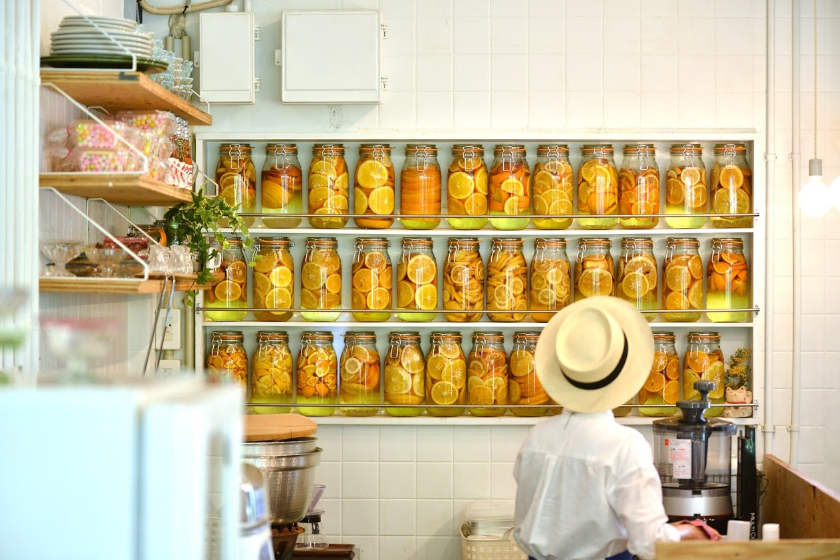 ---
When you pass through the entrance curtain swaying in the gentle wind and enter the shop, you will see the wall of jars of citrus preserves.
---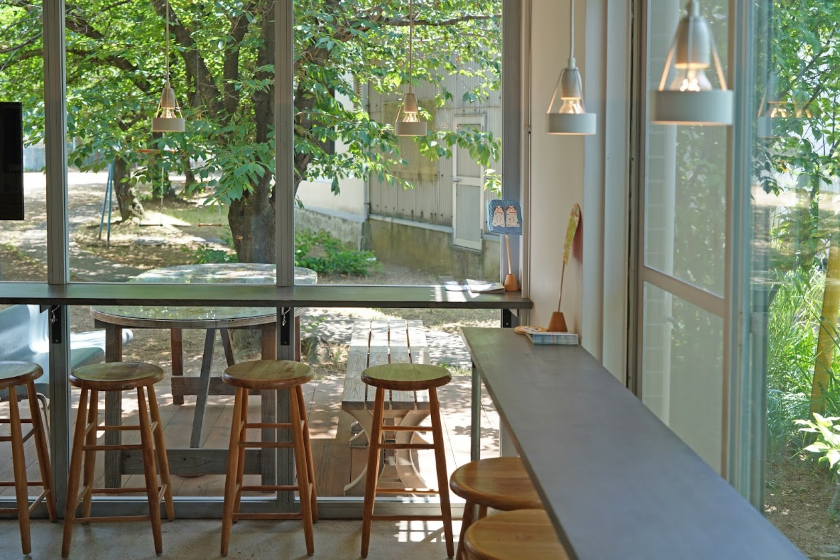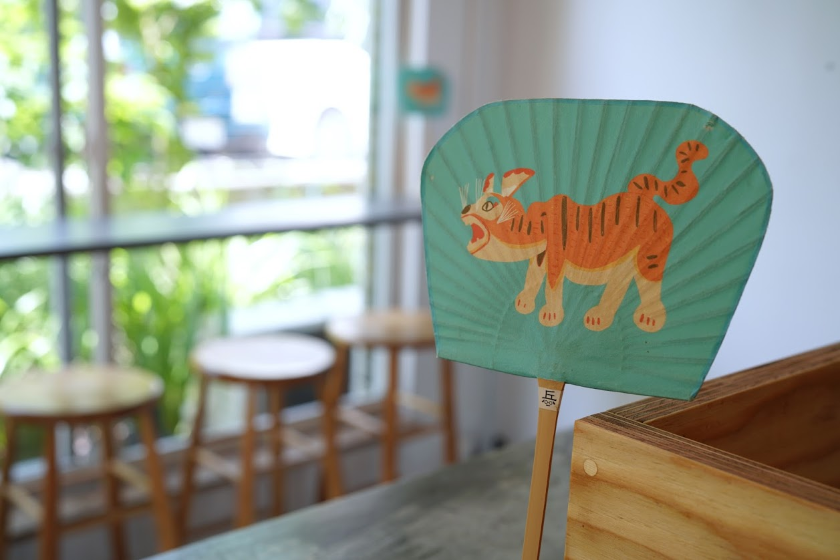 ---
Once you've given your order, you wait at your table for your order to be ready. You can use the Marugame fans on the table to cool yourself down as you wait for your shaved ice.
---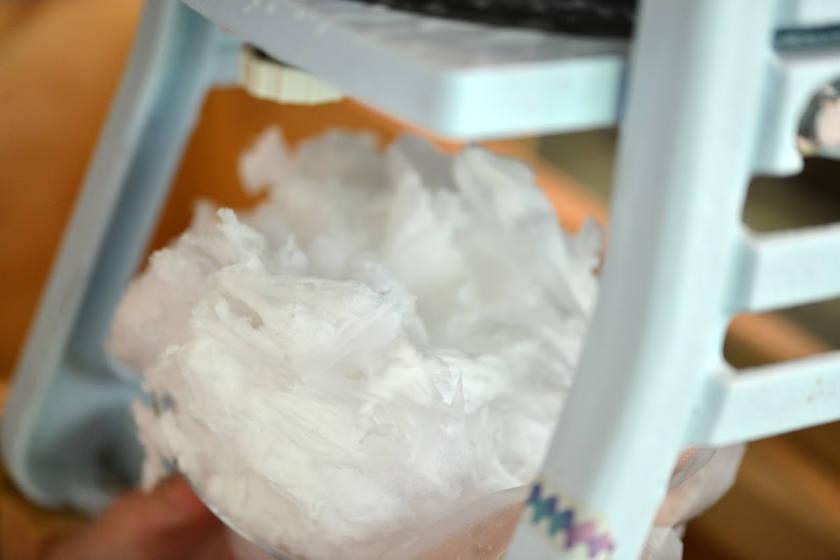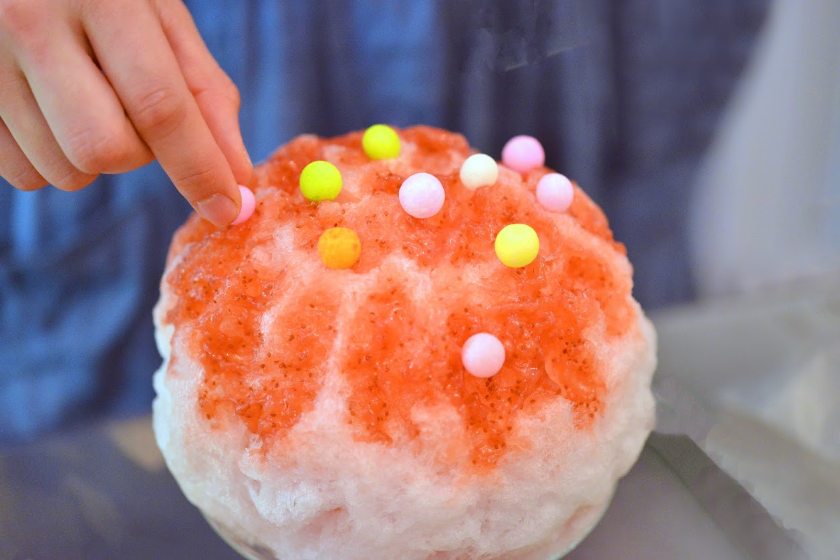 ---
Something unique about this shop is that you can watch as they make the perfectly round shaved ice over the counter.
---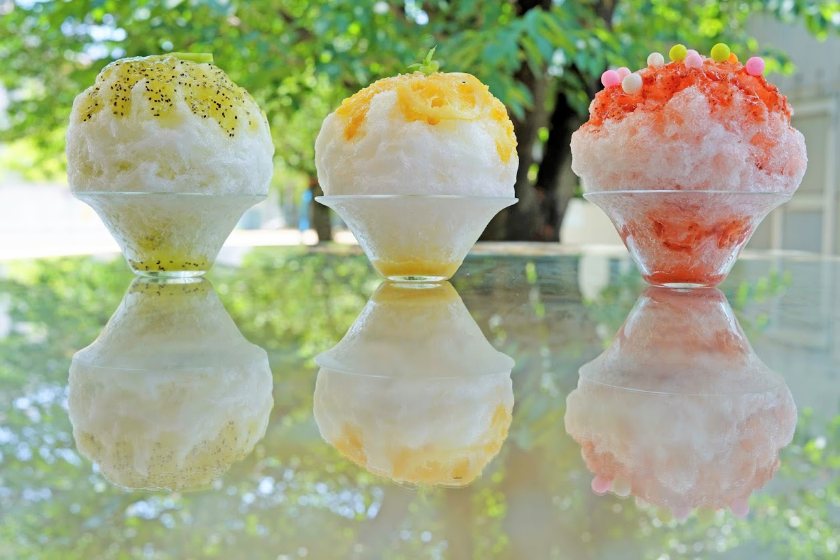 The powdery snow-like soft shaved ice immediately begins to melt, so don't forget to get your camera ready while you wait.
SETOUCHI GELATO MARE
---
This is a gelato specialty shop, whose impressive illustration jumps into your field of view when walking along the Minamishinmachi shopping arcade.
---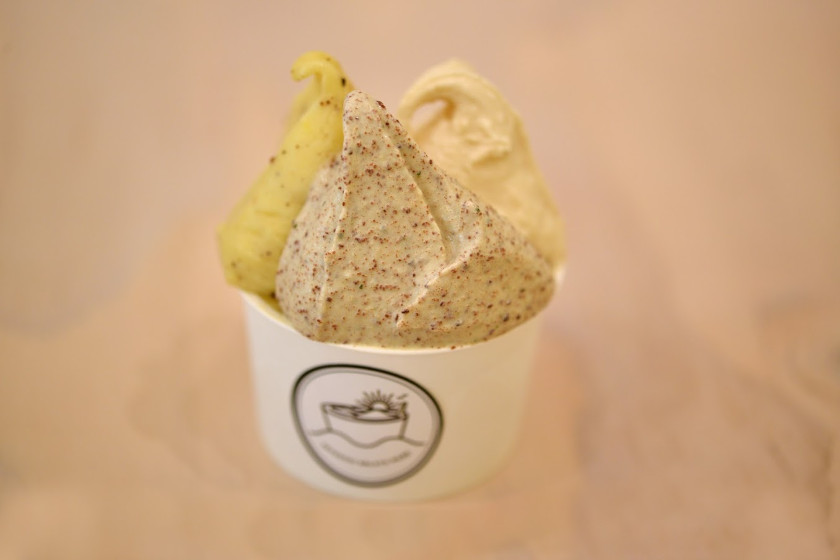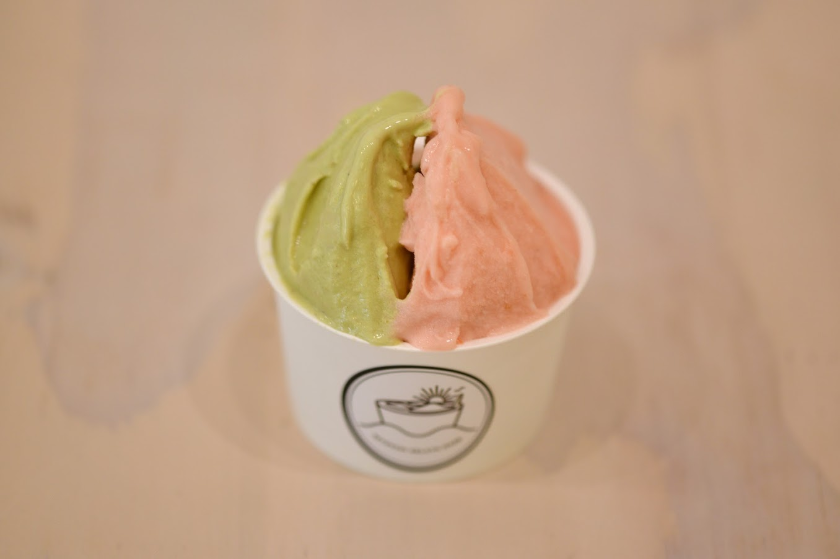 ---
The authentic gelato, made from a recipe supplied by the first Asian Gelato World Champion, SHIBANO Taizo, is all made here by hand, mainly using ingredients produced in Kagawa Prefecture, Shikoku, and the Setouchi area. It's great that you can enjoy gelato here that has received high marks in global and national competitions.
---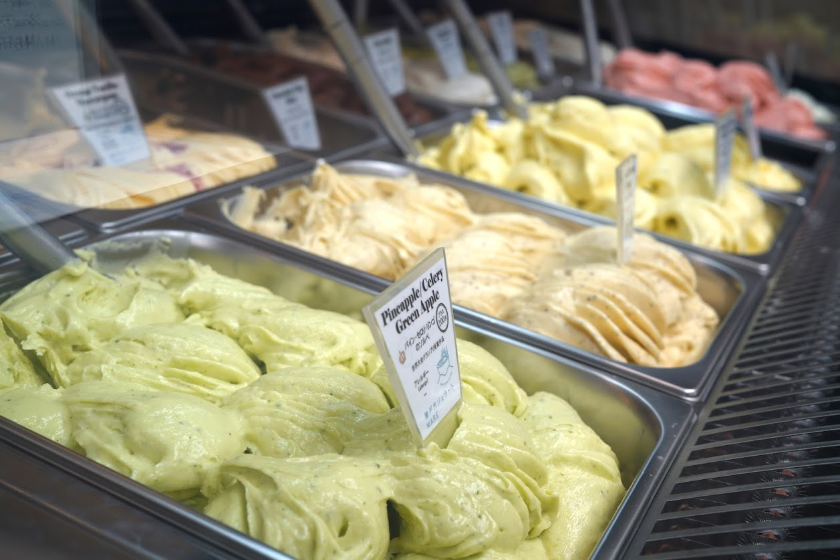 Fifteen varieties of gelato are displayed in the display case normally, and in addition to standards like pistachio and mascarpone, you can also try rare varieties made with dekopon mandarin oranges, ginger, mint, strawberries, tomatoes, lemons, and vegetables.
---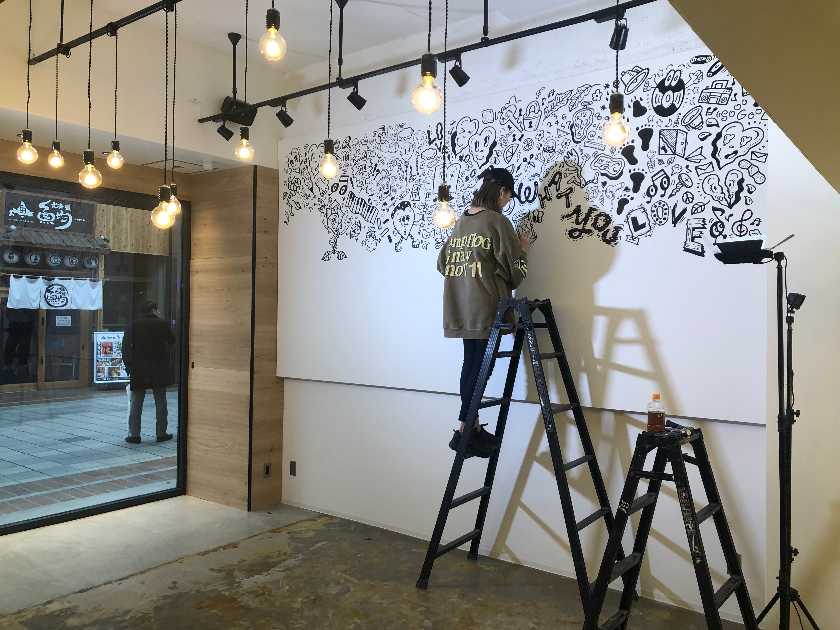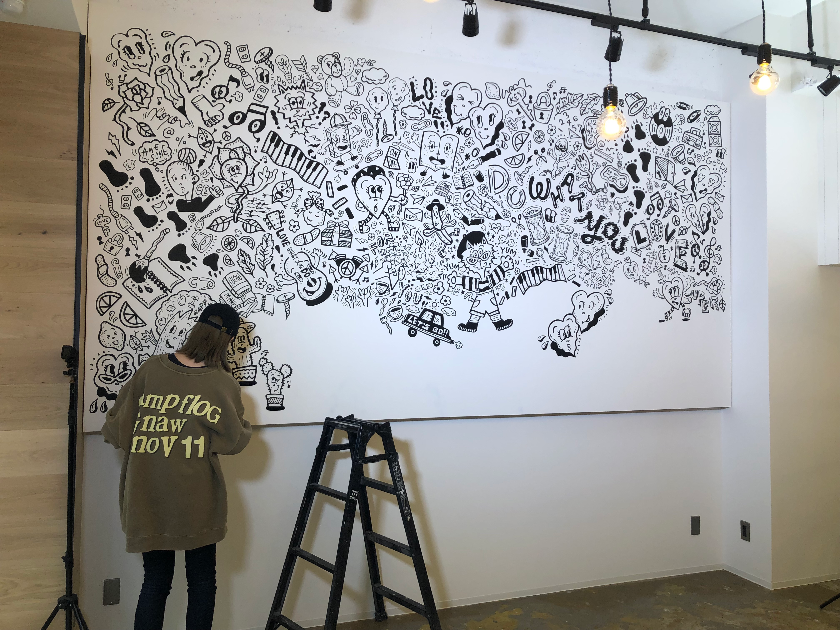 ---
The flashy illustration was drawn with only a magic marker by internationally active illustrator, Chocomoo, and has been talked about on social media mainly by high school students from Takamatsu since before the shop opened.
---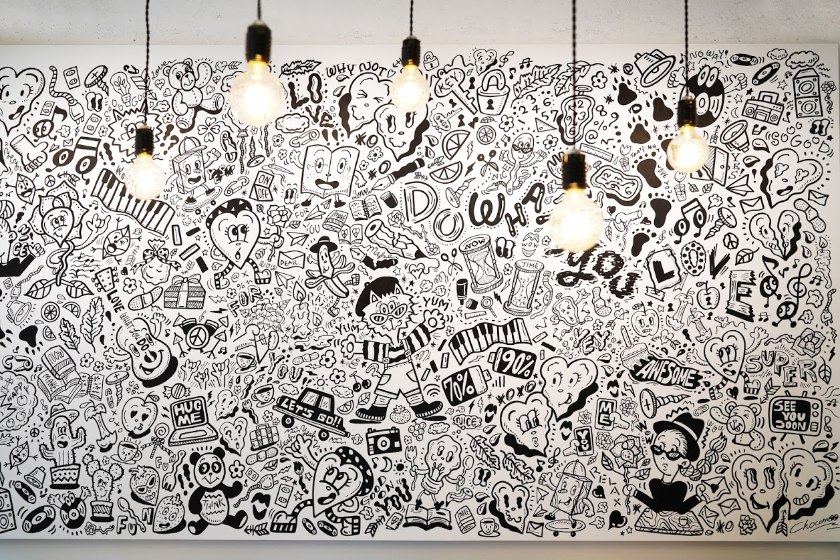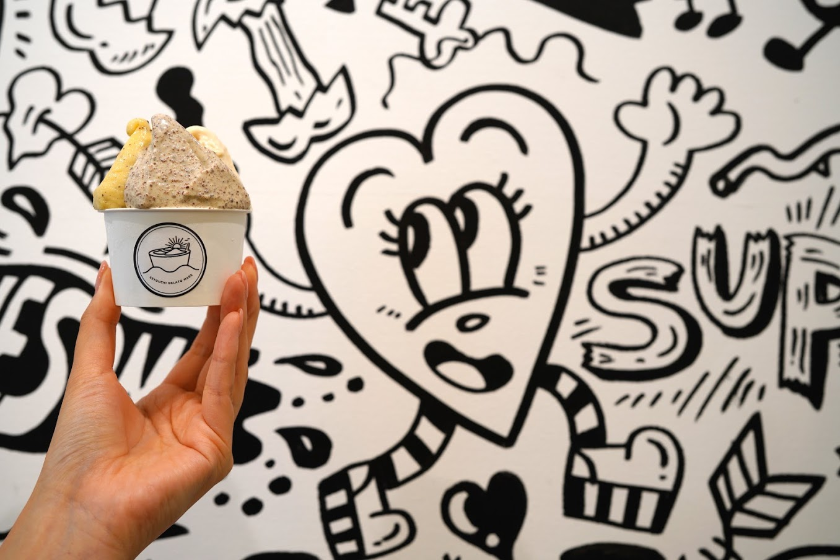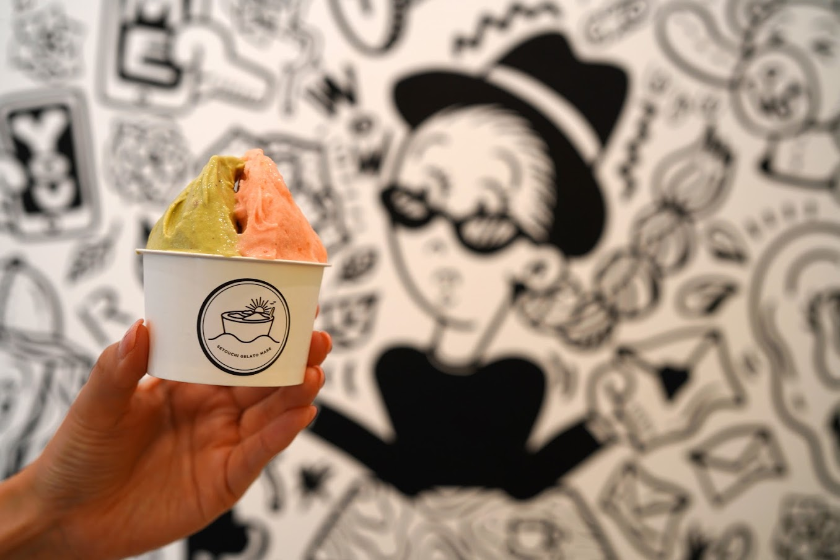 ---
Since opening, many people have taken photos in front of the illustration.
Find a unique combination of colorful seasonal gelato and your favorite illustration.
---
Nakazora -- A place to enjoy coffee, books and music
---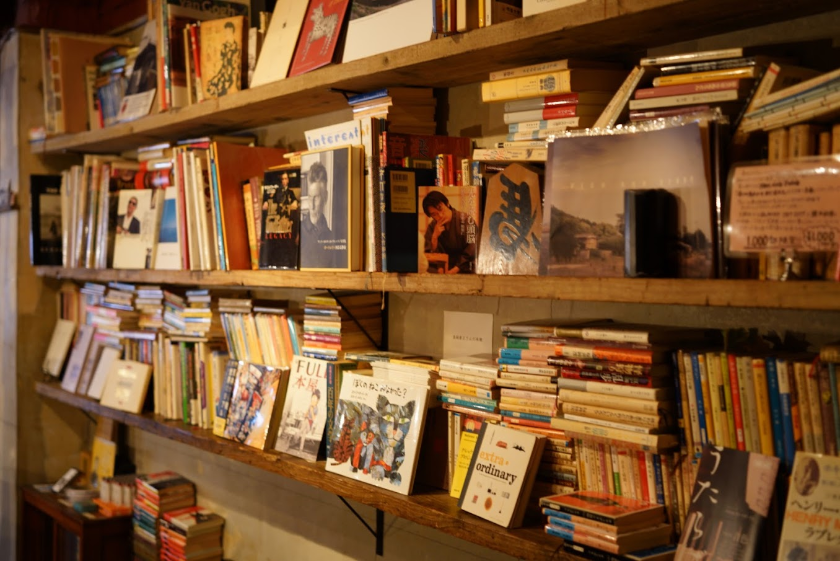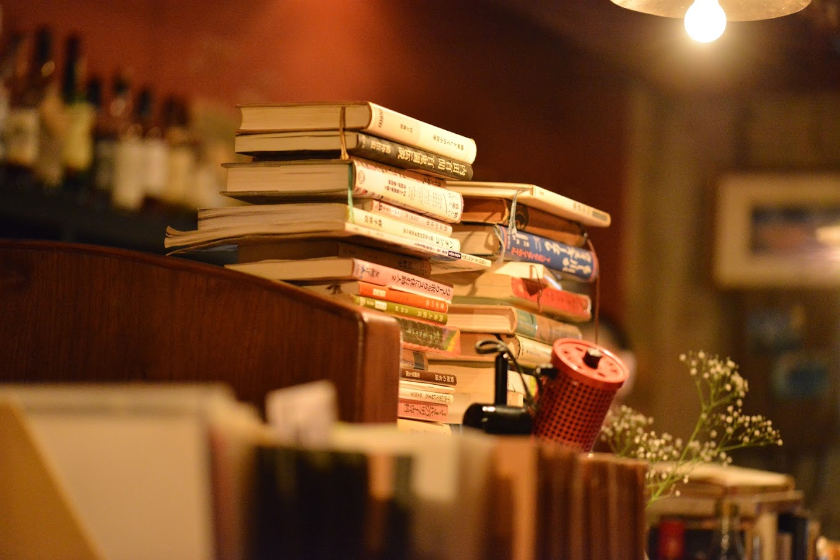 ---
This café-bar is a place filled with a collection of approximately 2,000 books and is a place book lovers must visit. The sweets offered here are traditional fruit sandwiches.
---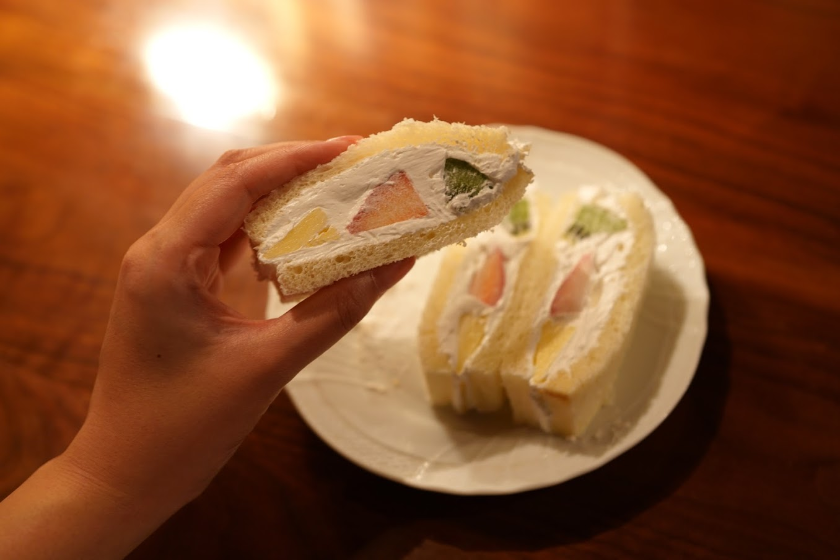 Placed between the bread, which is so soft it feels as if it may fall apart just from picking it up, is lightly sweetened whipped cream and neatly arranged fruit, creating a beautiful cross section. Getting rid of anything extra, this fruit sandwich balances the sweet and sour flavors and portrays the personality of the owner of the shop.
---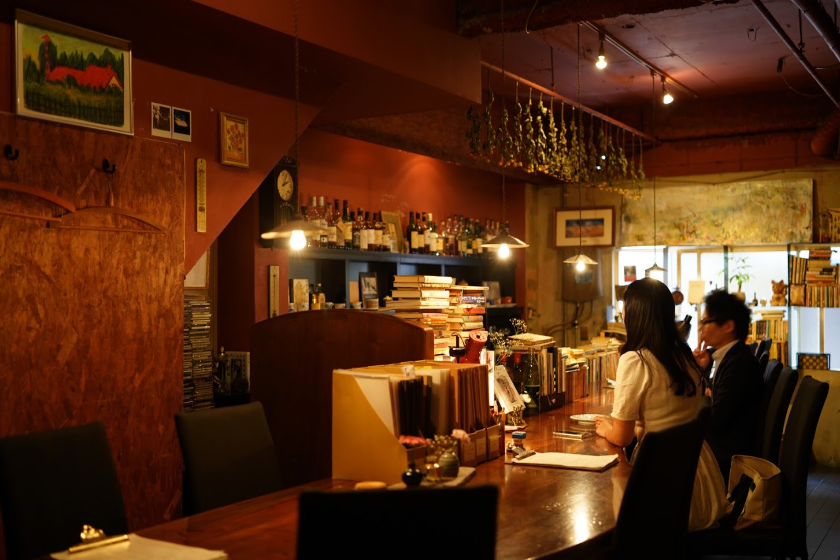 An interesting thing about this shop is that, because it is open from lunchtime until late at night, the types of customers who visit vary depending on the time of day.
There are many ways to spend time here, with some people carefully reading books, some fervently writing, some playing the guitar in the shop, and some coming with friends.
---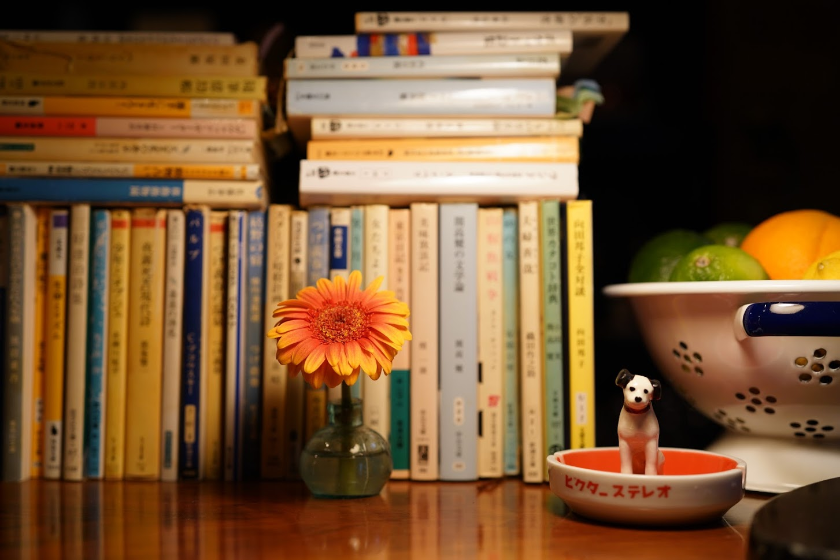 The place is filled with people looking for a relaxing atmosphere at night, but during the day, high school students taking pictures for social media also come.
I have come to see the students eating their fruit sandwiches with a little tension while in this shop with its gentle background music.
---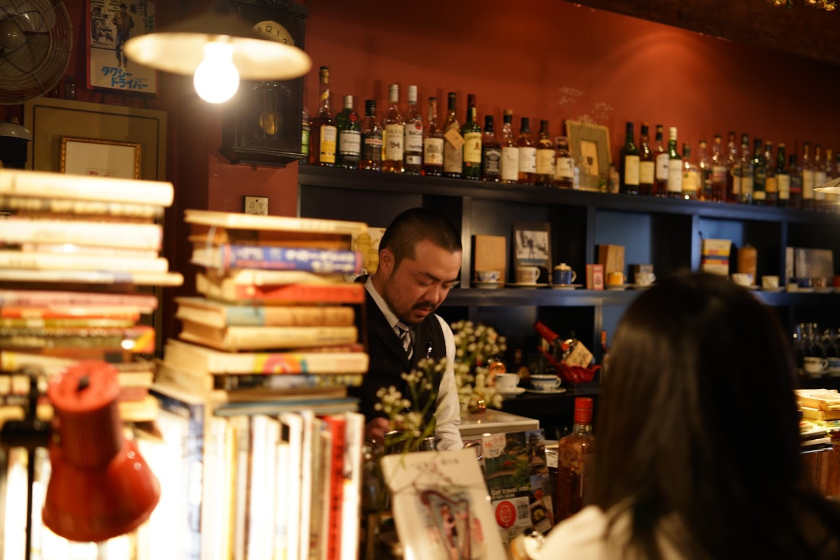 The fruit sandwiches, offering complete bliss, also offer a glimpse into the world of adults.
L'ile -apero- Café & Restaurant
This shop, located in an area with an ocean breeze, is based on the concept of being a treasure chest of the Setouchi area.
---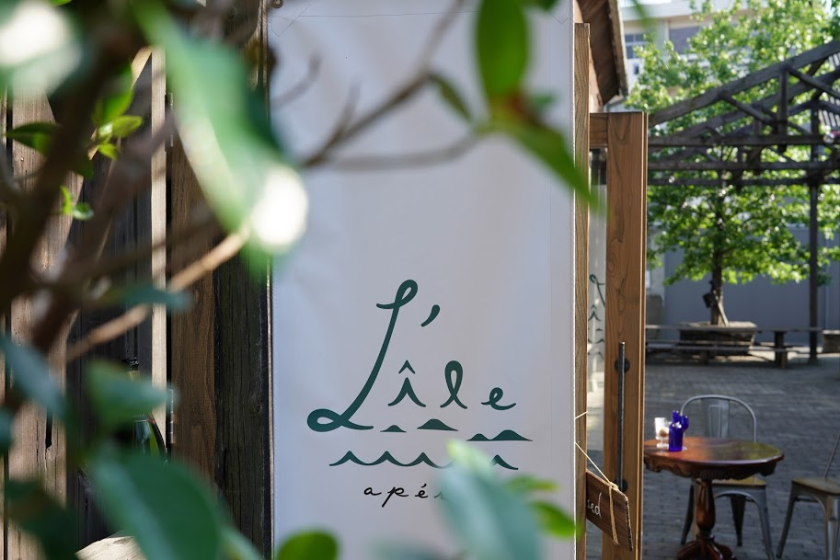 The Setouchi Lemon Parfait enriches the margins of our lives while carefully handling the blessings of the Setouchi area as treasures.
---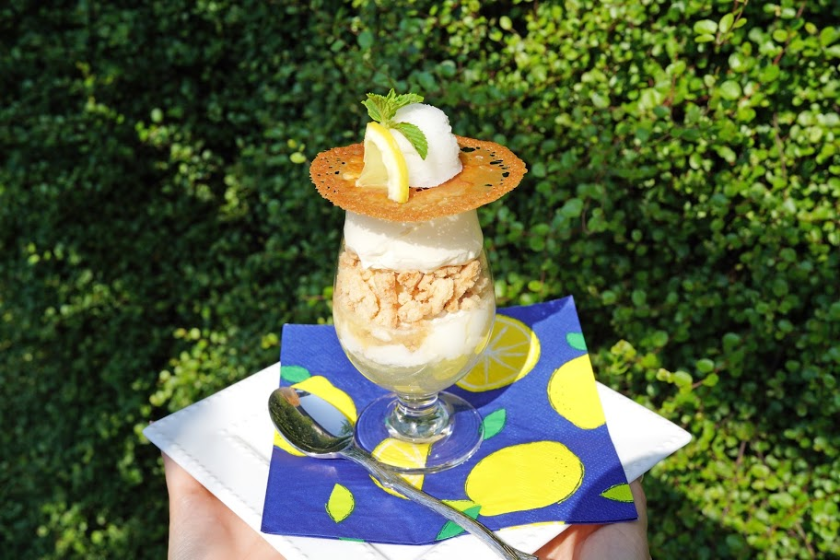 It is made of six layers of lemon gelatin, yogurt, honey lemon sauce, vanilla ice cream, a crumble, and lemon cream. The flavors of the parfait change with each bite based on how the spoon is inserted into the dish.
This parfait, where each layer was made with great care, cleverly layers jiggly, crunchy, and thick textures on top of one another.
---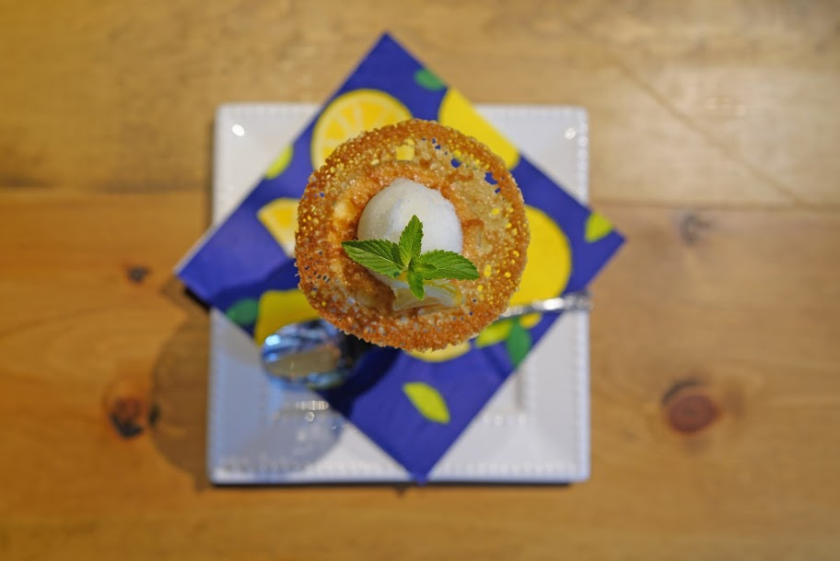 The toppings – tuile, lemon sherbet, and secret ingredient salt, taken from the Setouchi islands – pull it all together, with a fresh flavor that keeps you interested until the end.
---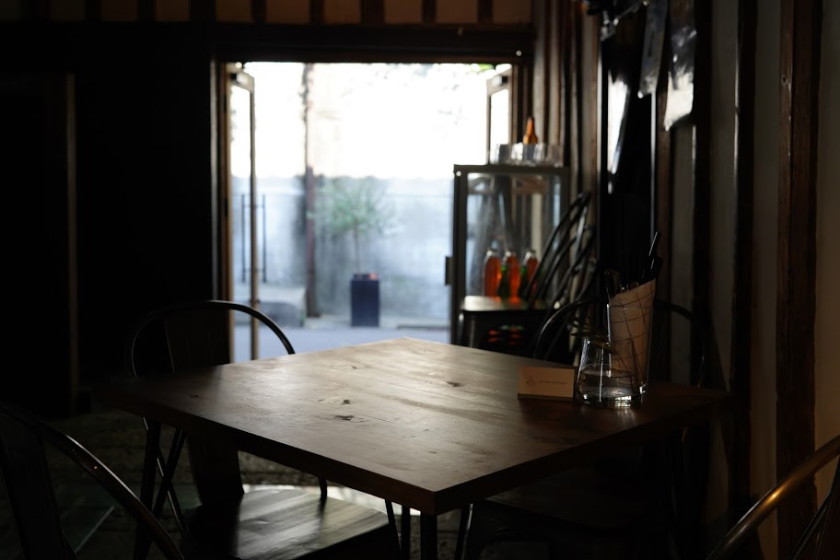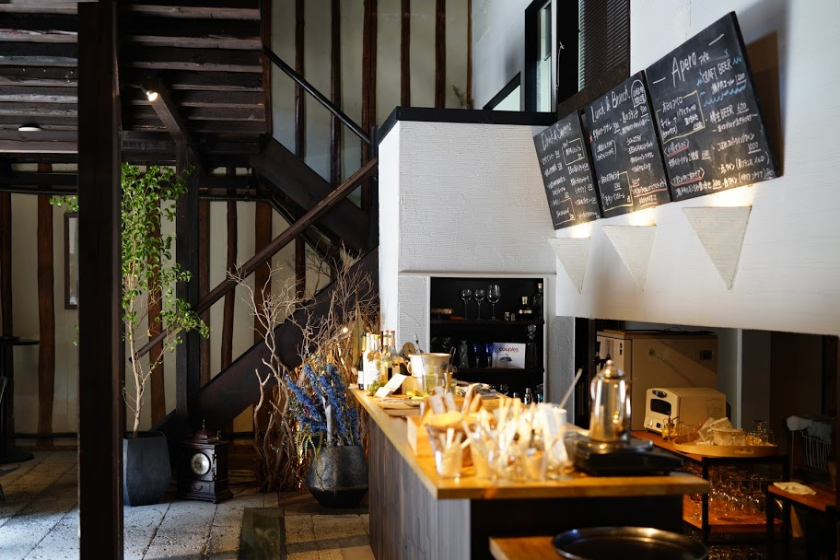 ---
The owner, who always greets customers as brightly as the sun, is interested in salt and olives. Just like jewels, salt and olives come in many varieties of different shapes, colors, and flavors. The owner selects varieties to match the shop's menu. This parfait evolves as the owner travels the Setouchi islands in search of the perfect treasures.
---
salon blue
---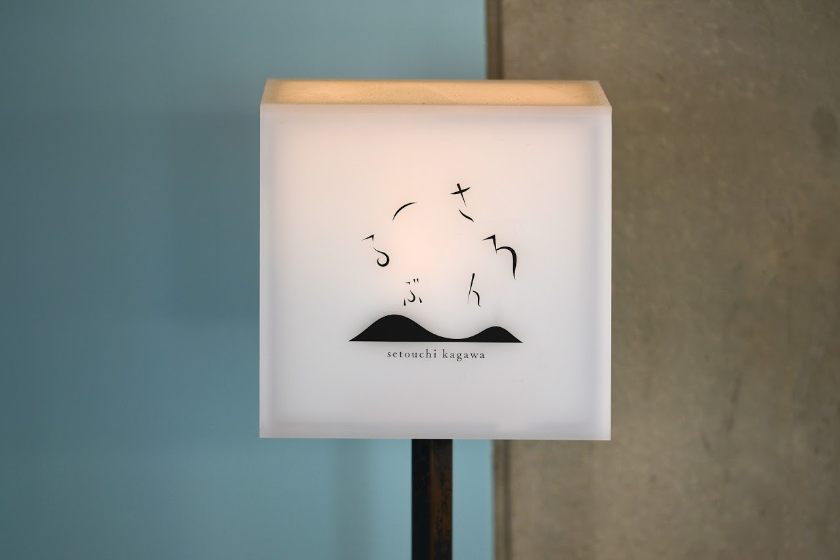 Head to the 5th floor by taking the slightly small elevator with a blue door, marked by a subdued logo.
---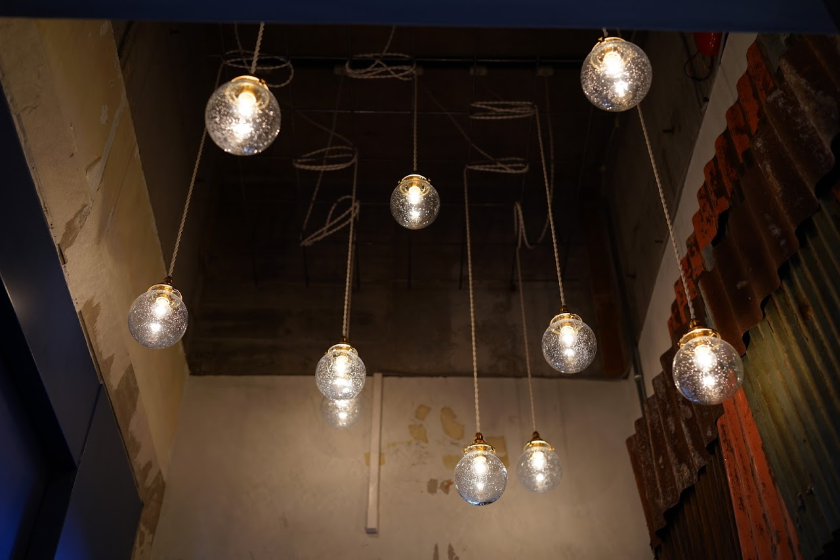 When the elevator door opens, a gentle brightness greets you, reminiscent of the blue of the Seto Inland Sea.
The space is both new and somehow nostalgic, designed to connect the traditional culture of Kagawa and young bearer of it together. When the sweets, carefully prepared with seasonal ingredients from the Setouchi area, are brought to you, a conversation begins naturally.
---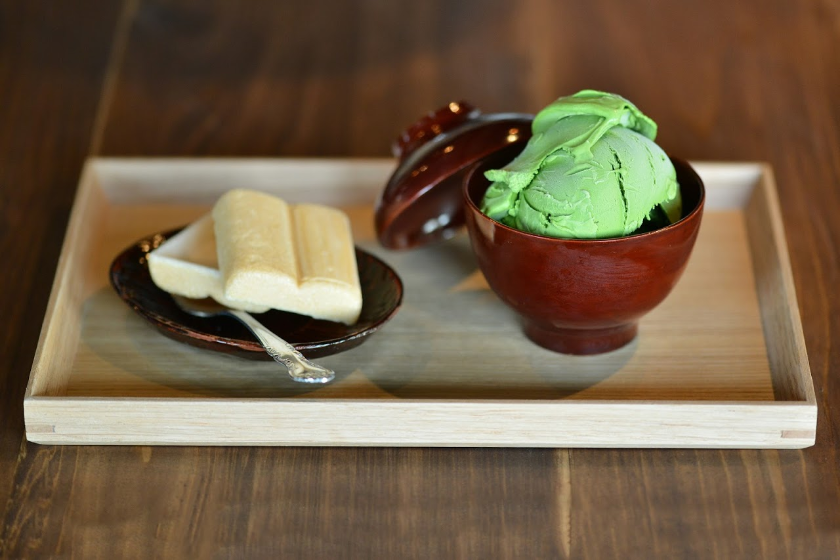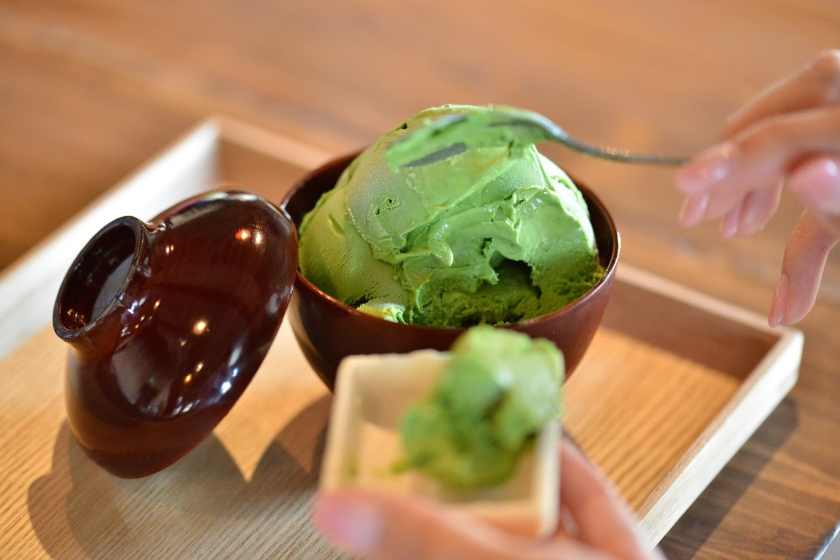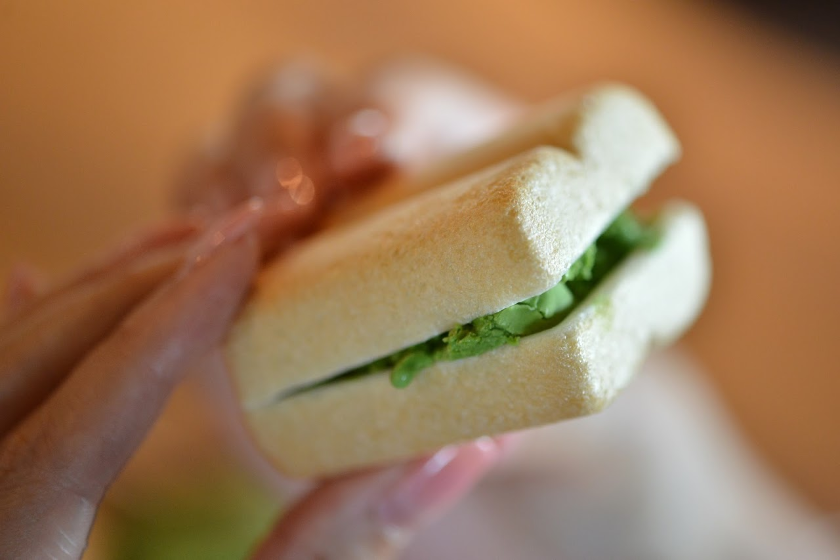 ---
I eat some of the Takase green tea gelato with monaka rice wafers.
I luxuriously scoop up the gelato that's been generously served in lacquerware.
Lacquerware, which is slow to transmit heat, gently grows accustomed to your hand as you hold it.
---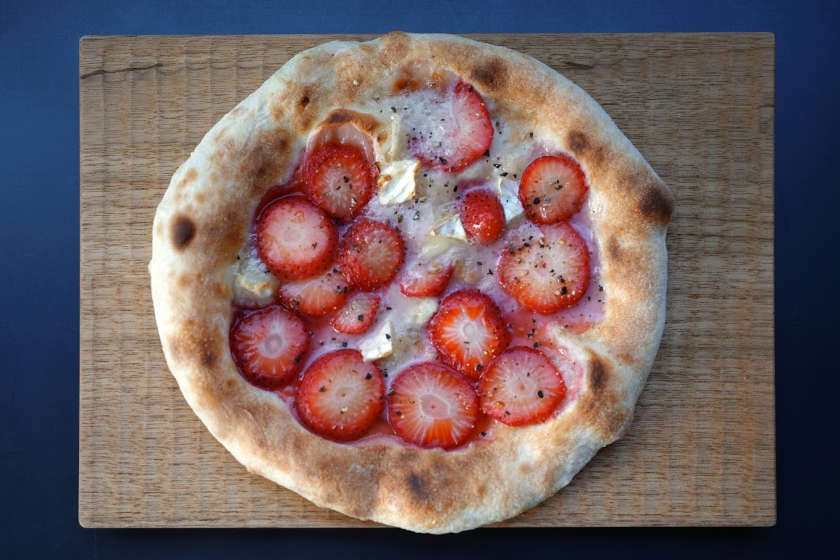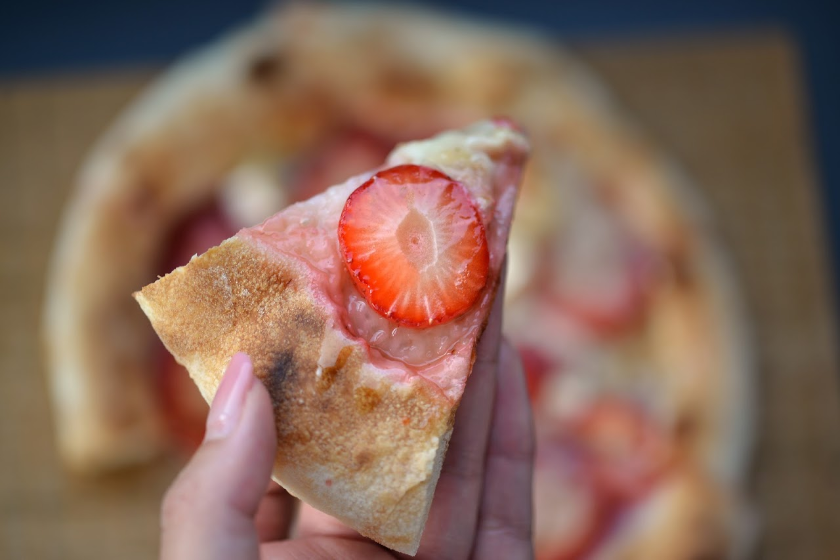 ---
When heated, the sweet aroma of strawberry from the sweets pizza is enhanced.
The strawberries sparkle from the ample honey poured on top.
---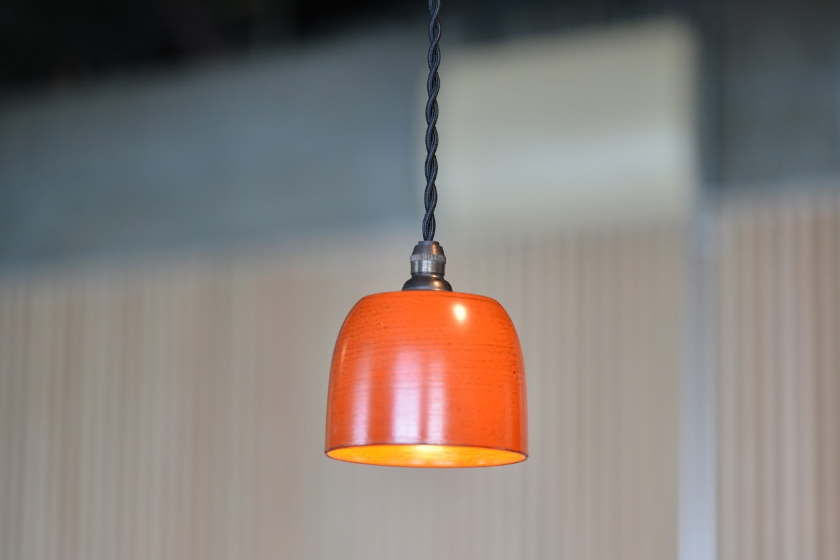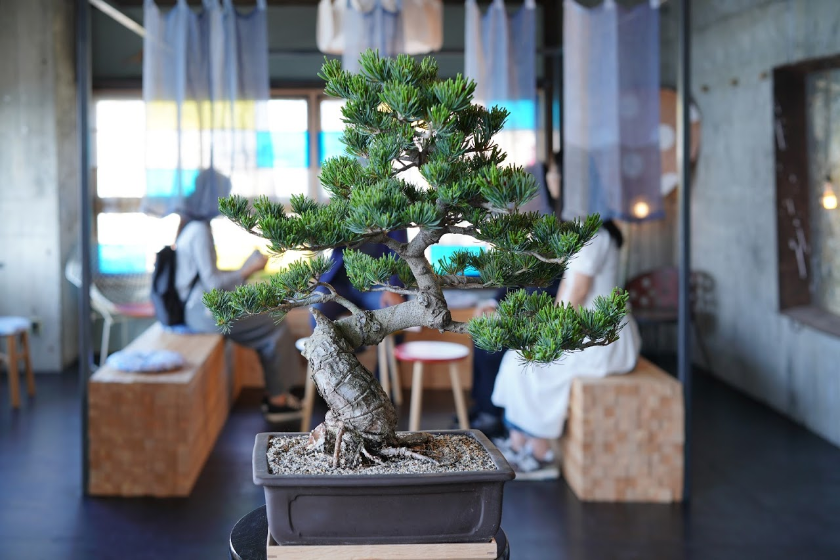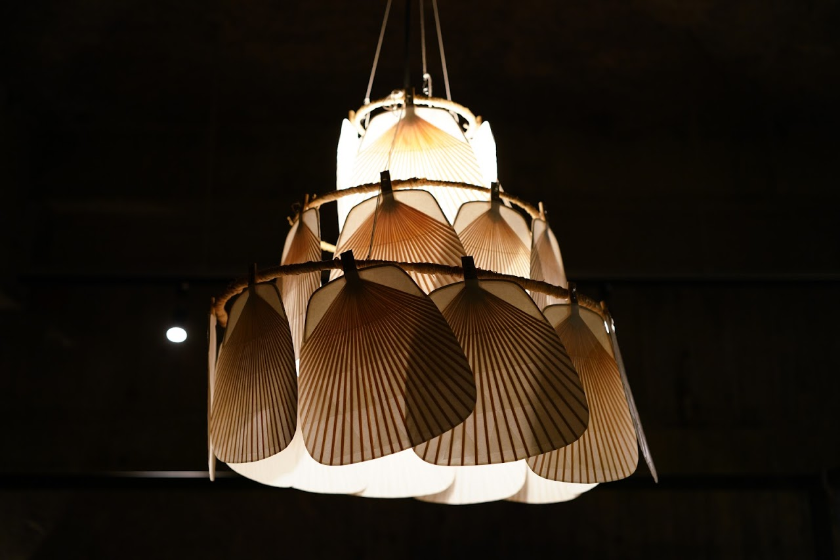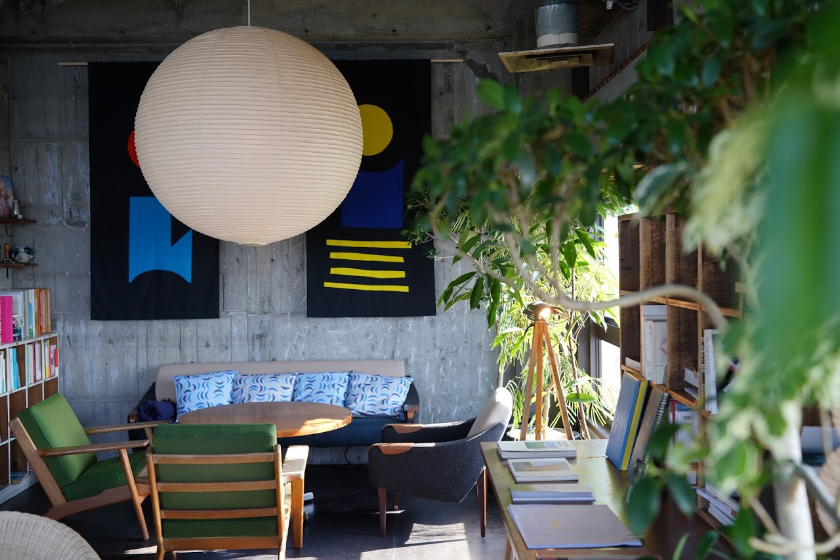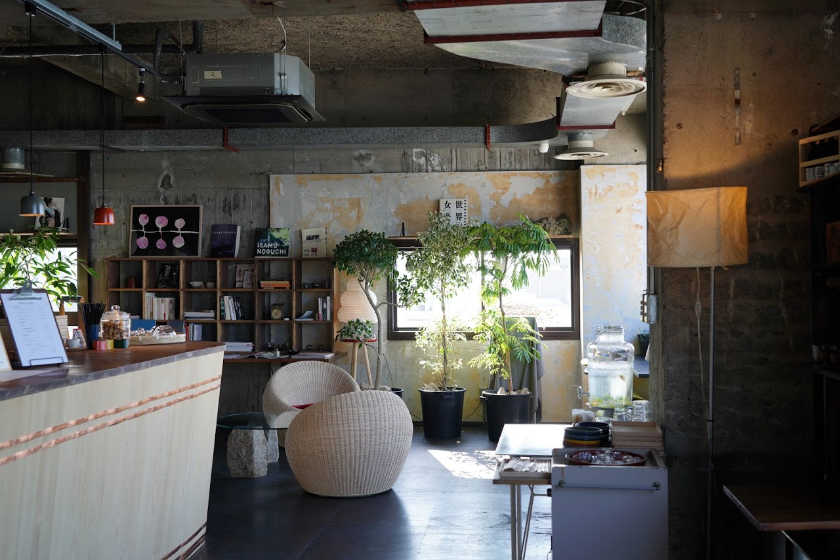 ---
The salon gathers art works and craftsmanship related to Kagawa, including Kagawa ware, Aji stone objects, glass, bonsai, Marugame fans, a light by ISAMU Noguchi, a chair by KENMOCHI Isamu, and illustrations by YAMAGUCHI Ichiro.
---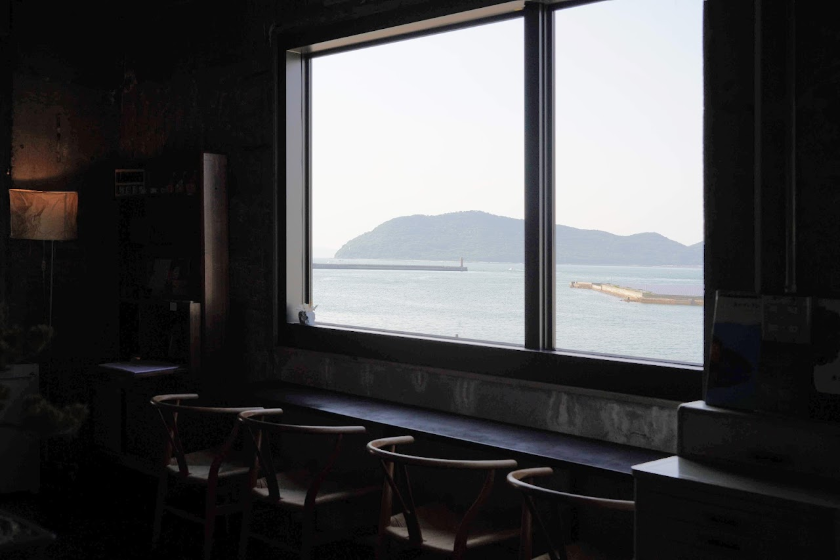 The salon's original music soundtrack was created by SOKABE Keiichi.
Take a listen to the extravagant music that changes based on the movement of time.
Sweets made from select ingredients from Setouchi and a space you can only experience in Takamatsu. This place is a must for your itinerary.
---

HIDAMARI KAKI-GORI STAND
SETOUCHI GELATO MARE
coffee&bar nakazora
* There is a menu written in English.
L'ile -apero-Cafe&Restaurant
salon blue
* There is a menu written in English.
Gathering date:2020.2.28 / HIDAMARI KAKI-GORI STAND
KEYWORDS