Reflecting the four seasons, the wooden mold typically used to form Japanese sweets is a Japanese traditional craft. The formative beauty leads to growing demand for their ornamental use. In recent years, the wooden molds have also attracted attention from other industries. However, the number of craftsmen capable of making them is decreasing. We visited the only craftsmen in Shikoku, Mr. Yoshihiro Ichihara, who has a studio in Takamatsu.
---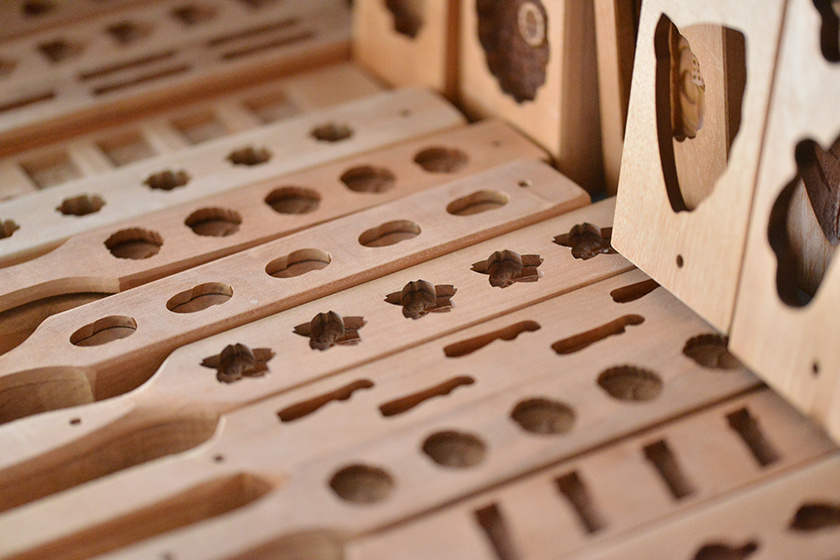 Characterized by the delicate design, the wooden confectionery mold is said to date back to the Edo period.
Tokugawa Yoshimune, the eighth shogun of the Tokugawa shogunate, encouraged the country's domains to domestically produce sugar. Takamatsu Domain was among the first to successfully do this. This is how Wasanbon began. The upmarket sugar is still produced and marketed today.
---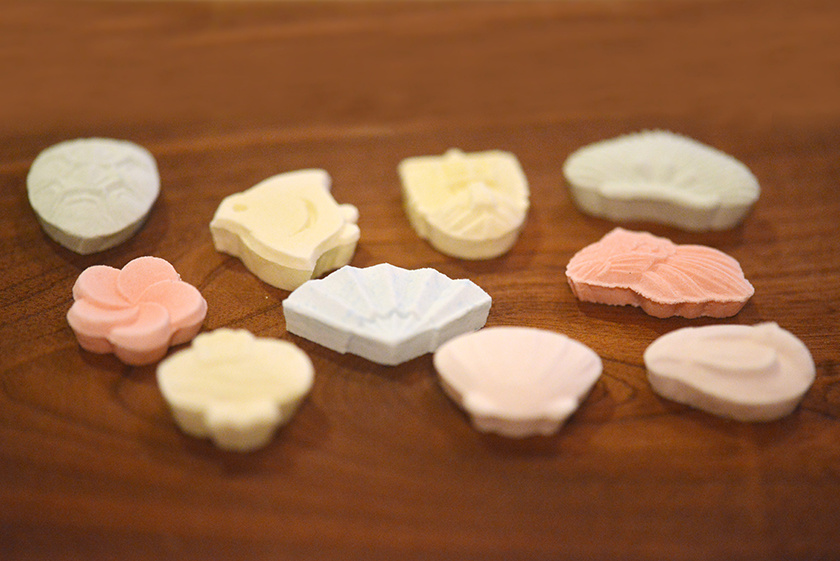 At that time, sugar was regarded as one of the three major white products of Sanuki, in addition to salt and cotton. Sugar became a major industry to support the financial resources of the Takamatsu Domain.
In the late Edo period, the gorgeous culture of Japanese confectioneries was established. Confectioners competed in the towns around Takamatsu Castle, which boasted prosperous sugar production. Naturally, wooden mold craftsmen gathered there.
---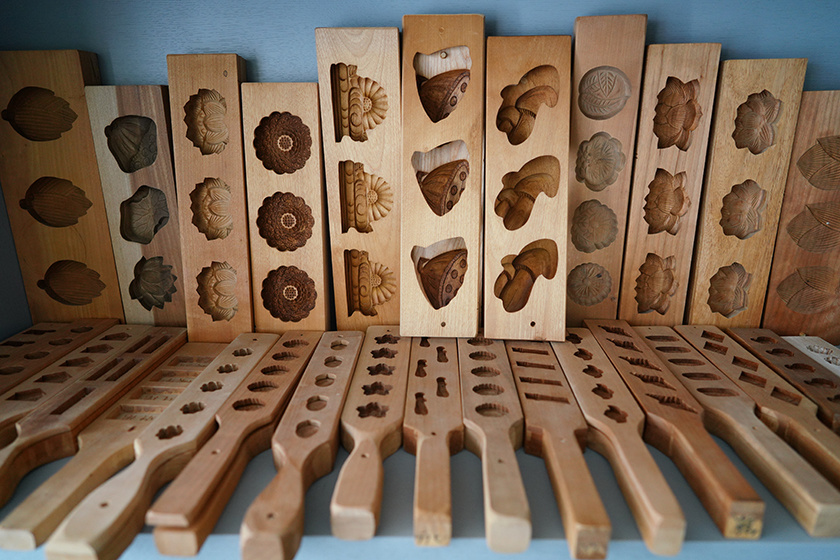 Mr. Ichihara said that as he became involved in his family business of wholesale of wooden confectionery molds in Takamatsu, he began to carve wooden molds.
---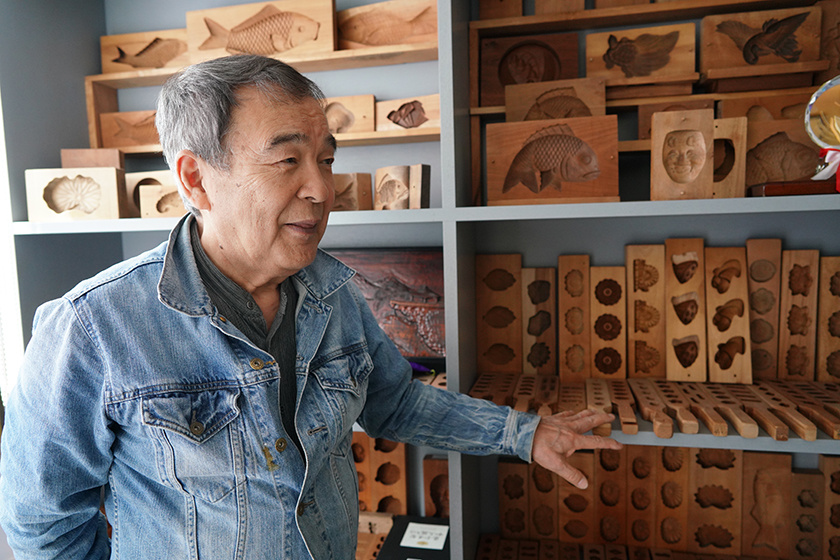 His friendly smile and humorous words and behavior can hardly be associated with the typical image of a craftsman, who is straight-laced and silent.
---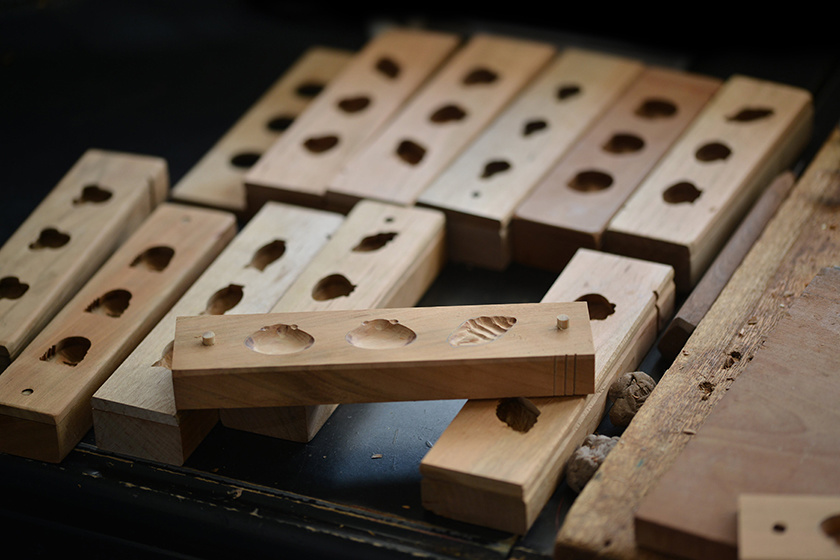 Molds are made from the firm and fine-textured wild cherry trees that are more than 100 years old and grow in the mountains of Shikoku. They are dried for about five years in a way that avoids distortion, and they become dehydrated and tougher.
"The wood was so strong that I couldn't carve it at all at first," Mr. Ichihara said, continuing to carve wood.
---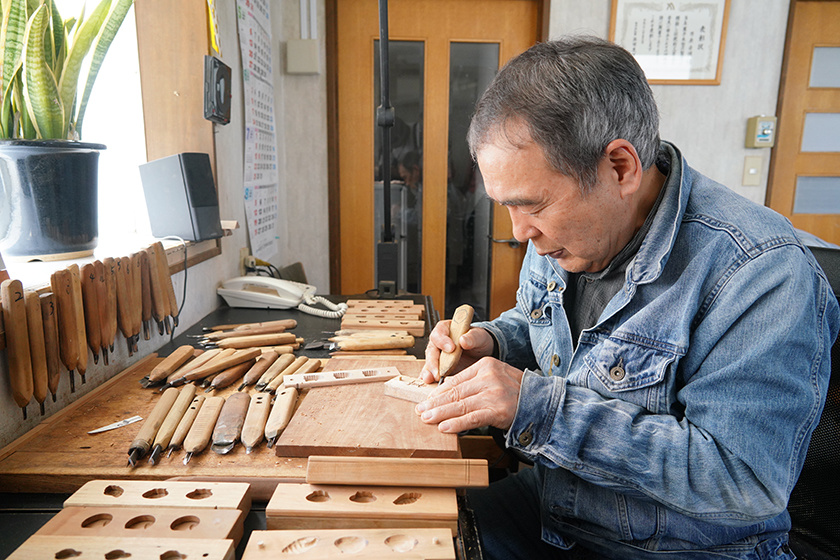 He uses more than 50 different chisels and ensures that a mold is formed inversely to the confectionery in terms of the left-to-right and convex-concave relationships, keeping in mind how the pieces of confectionery will look.
---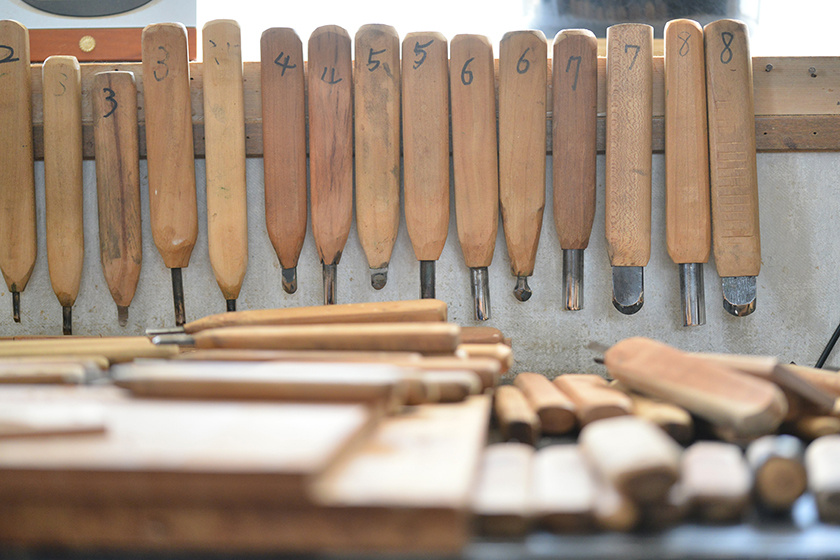 "Receiving a request means being tested. I would like to make more than what a customer wants."
For 13 hours every day, he faces wooden molds with a chisel in his hand.
---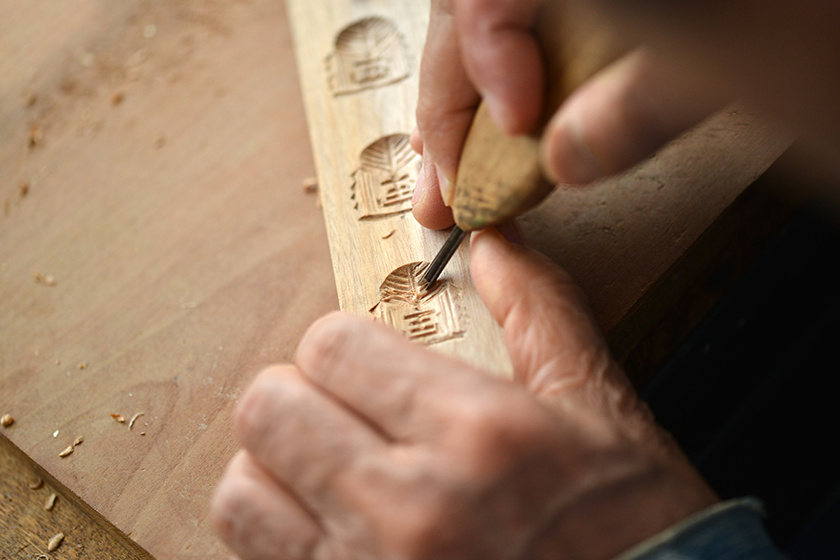 Even a single line can influence the balance of the entire product, depending on the thickness and angle. A great deal of delicacy is required.
---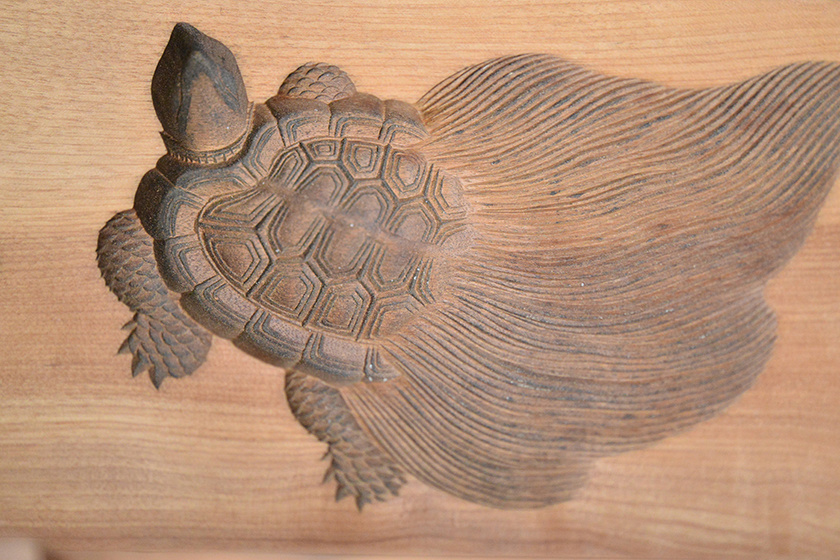 A finished wooden mold is resistant to wear and allows dough to smoothly fall out so that confectioners can easily use it.
---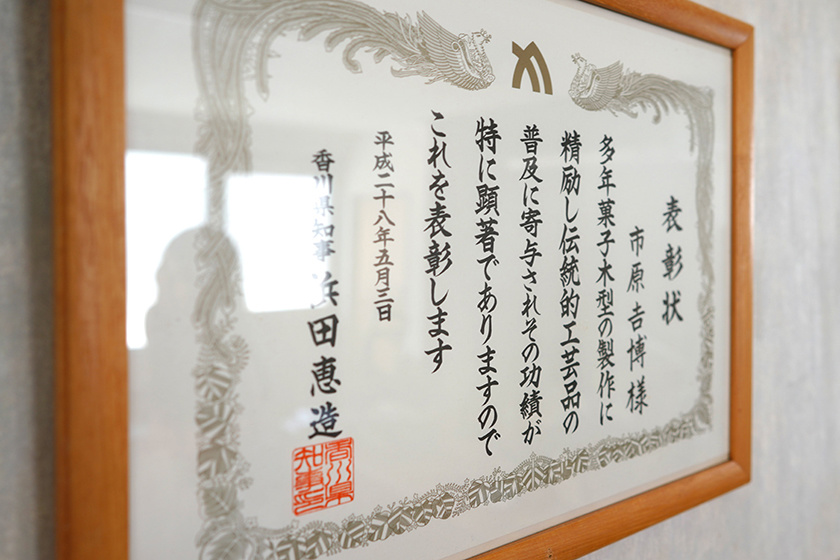 For his years of achievement, he was recognized by Kagawa Prefecture as a traditional craftsman in 1999. In 2004, the former Minister of Health, Labour and Welfare designated him as a contemporary master craftsman. In 2006, he received the Yellow Ribbon Medal from the Emperor. In 2014, the Japan National Tourism Organization assigned him to produce the original material for its official poster. Offers for production keep coming to Mr. Ichihara from Japan and overseas.
---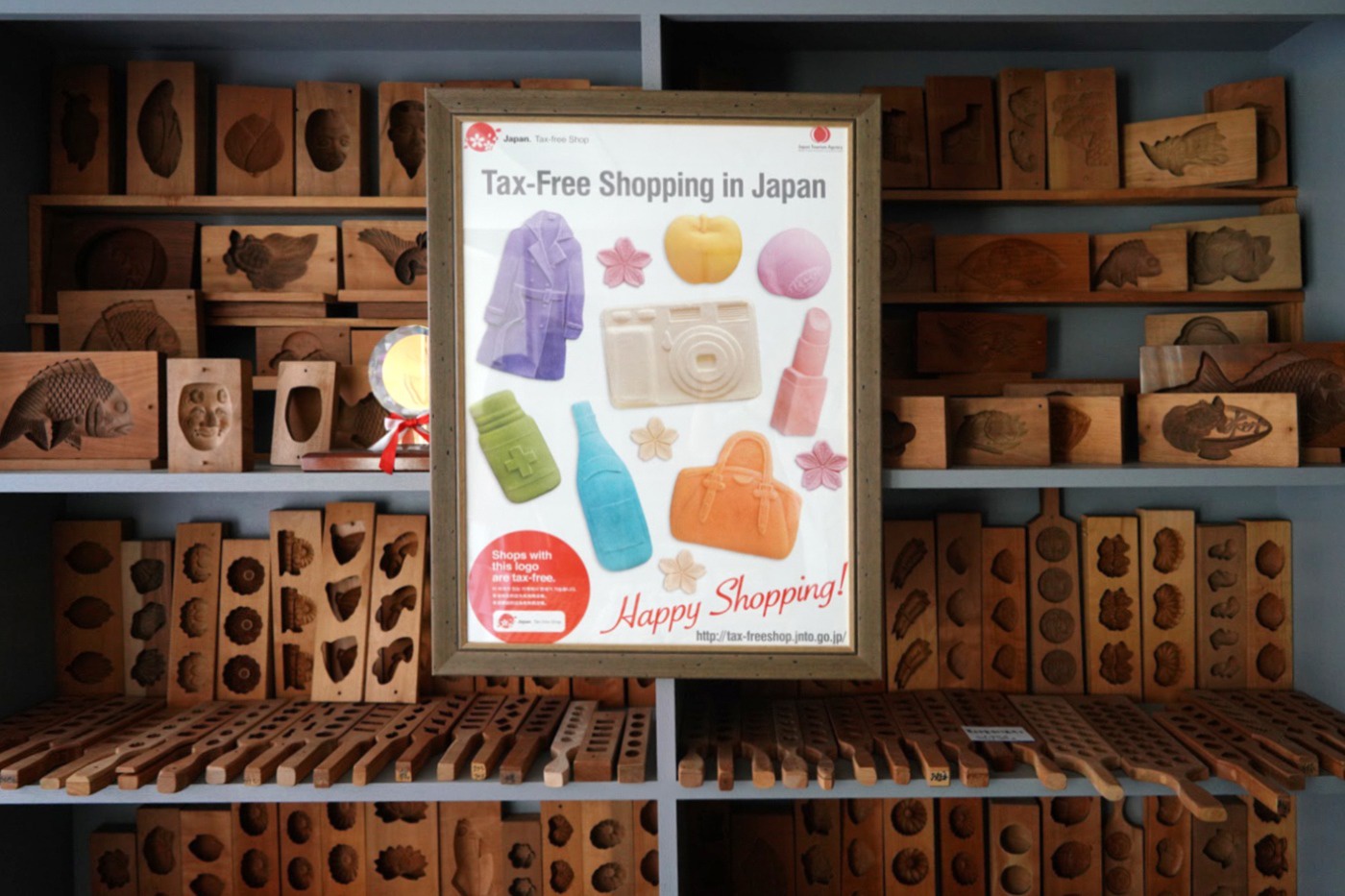 "I graduated from an English department, but I thought my life had little to do with the English language. Only recently have I begun to communicate with foreign travelers in English."
Mr. Ichihara looks like an easy person to feel comfortable with, even in another language.
---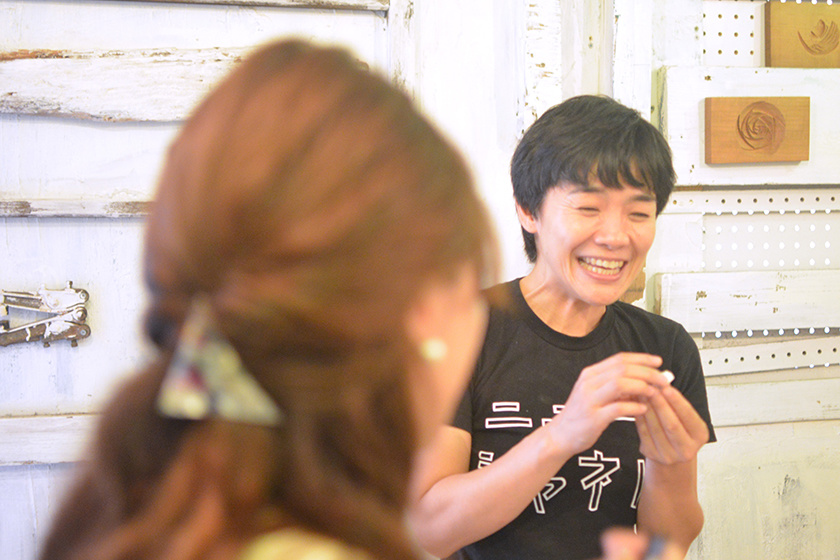 "I saw him talking to a foreign visitor for hours using only simple English words and gestures," said Ayumi Uehara, daughter of Mr. Ichihara.
---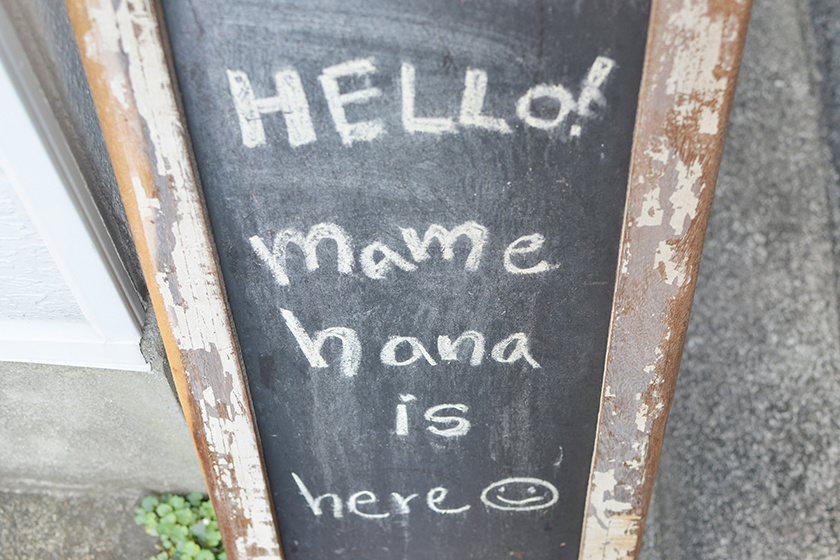 In 2009, she opened Mamehana, a workshop allowing visitors to experience Wasanbon making using a wooden mold.
It is easy to imagine that on this very day, the studio receives visitors from around the country and around the world as usual.
Fascinated by the beautiful wooden mold and the craftsman's technique and smile.
---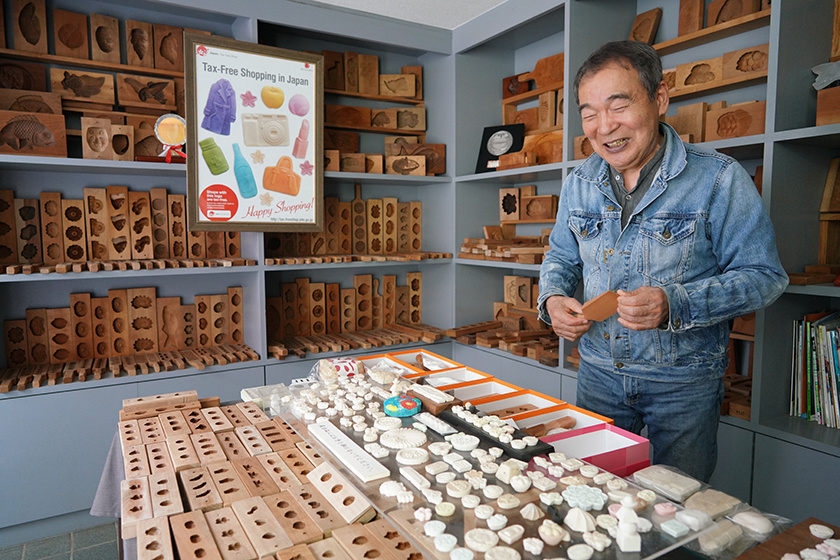 ---

Ichihara Ltd., Wooden Mold Studio
Address

1-7-30 Hanazonocho, Takamatsu-shi, Kagawa

TEL

087-831-3712

MAIL

URL

Supported languages

日本語、English
Gathering date:2018.10.16 / Ichihara Ltd., Wooden Mold Studio
KEYWORDS
Yu Sakaguchimore

Yu Sakaguchi is a photographer who photographs the beautiful scenery of the 138 habited islands in the Seto Inland Sea, agricultural, mountain and fishing villages in Shikoku. He makes his living in design work relating to primary industry. His website Monogatari o Todokeru Shigoto ("The Job of Delivering Stories") introduces the beautiful scenery, culinary culture and various other aspects of Shikoku and the islands of the Seto Inland Sea, and has been accessed by users in over 160 different countries. Feeling that it would be difficult to preserve the scenery in front of him for the next generation by simply distributing information alone, together with his fellow Shikoku-loving companions, he launched Shikoku Taberu (Food) Tsushin magazine, and began his work communicating the food culture and stories of the region. He is a director for the Sanagouchi Village foundation. He was awarded the Japan Ningenryoku ("Human Skill") Minister of Agriculture, Forestry and Fisheries Award in 2015.
Eri Kotakimore

Eri Kotaki was born in Takamatsu, in Kagawa prefecture. After studying fashion, color and graphic design at university, she developed a love of travel, local gourmet cuisine and photography; and became an editor/writer. After working in various positions in editorial production and publishing companies in Tokyo, she joined the Takamatsu City Regional Promotion Cooperative Group in July 2017. She now spends her days uncovering and communicating information about the appeal and attraction of Takamatsu and its surrounding areas. Her top recommended location is the night view from Sunport Takamatsu. Her most recommended train is the Hiyaku, which runs on the Takamatsu-Kotohira Electric Railroad.