Have you seen bonsai? When and where?
---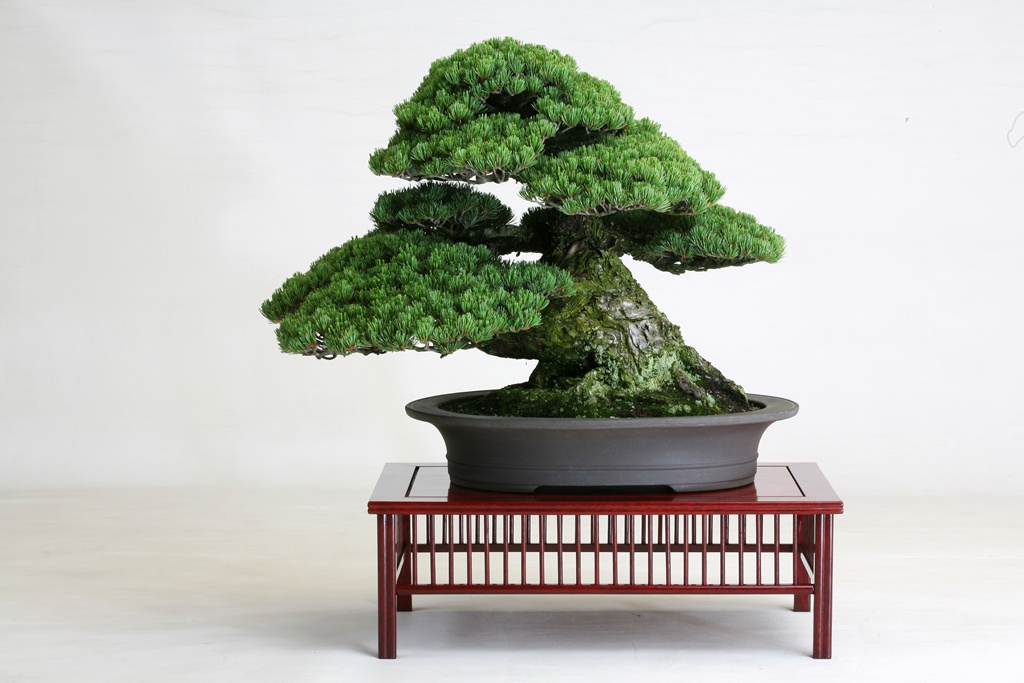 You may have seen bonsai on various occasions, such as Japanese-style ceremonies and Japanese restaurants.
Bonsai is a part of traditional Japanese culture, being called ""a living art."" You may think bonsai is difficult to understand. In recent years, it has been popular among the young generations and in other countries. Let's look at the allure of bonsai.
What is bonsai?
Bonsai is a part of Japanese art culture: a landscape of nature expressed in a small pot.
---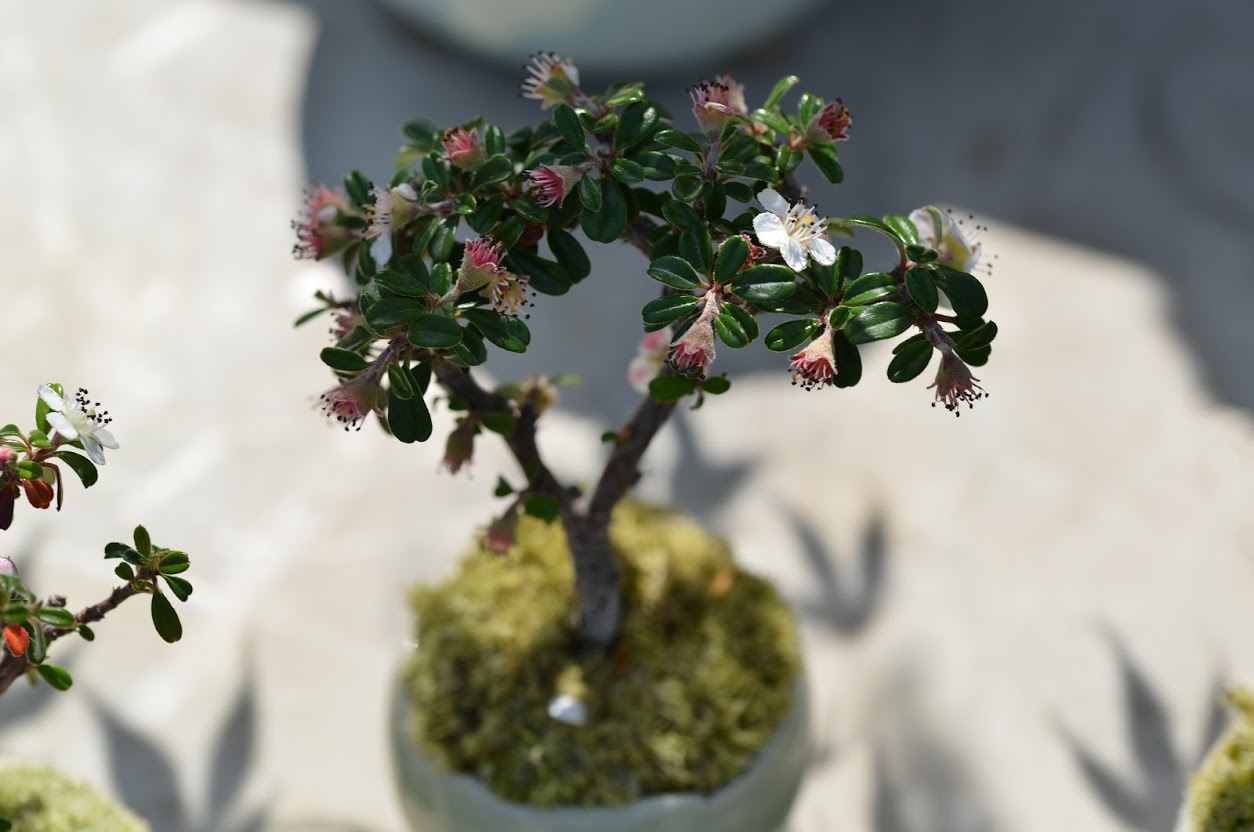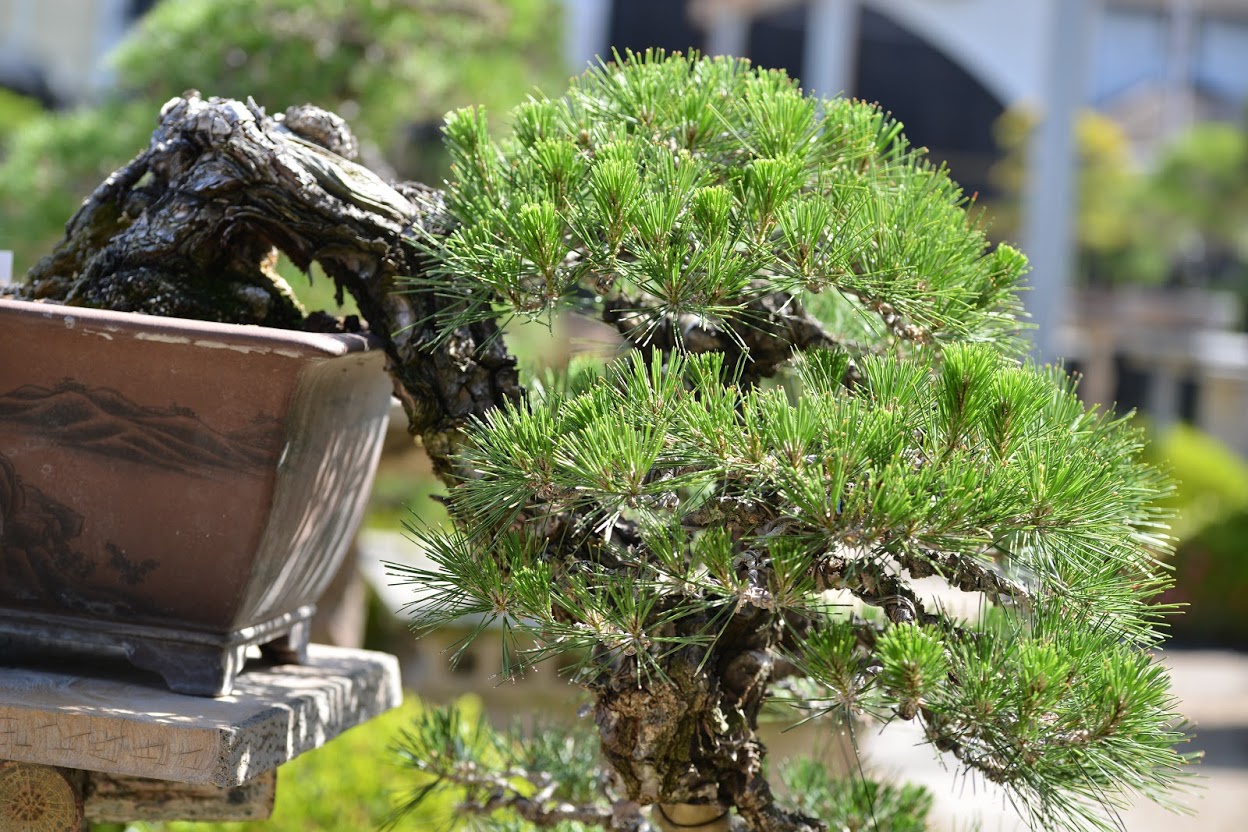 Bonsai has recently been more and more popular in the US and Europe as well as in the Asian market that is the largest export destination because the living art is appreciated very much.
Specific terms such as bonsai and kuromatsu are already common among bonsai fans in various countries.
To the mecca of bonsai
Two areas in Takamatsu, Kinashi and Kokubunji, are centers for bonsai.
---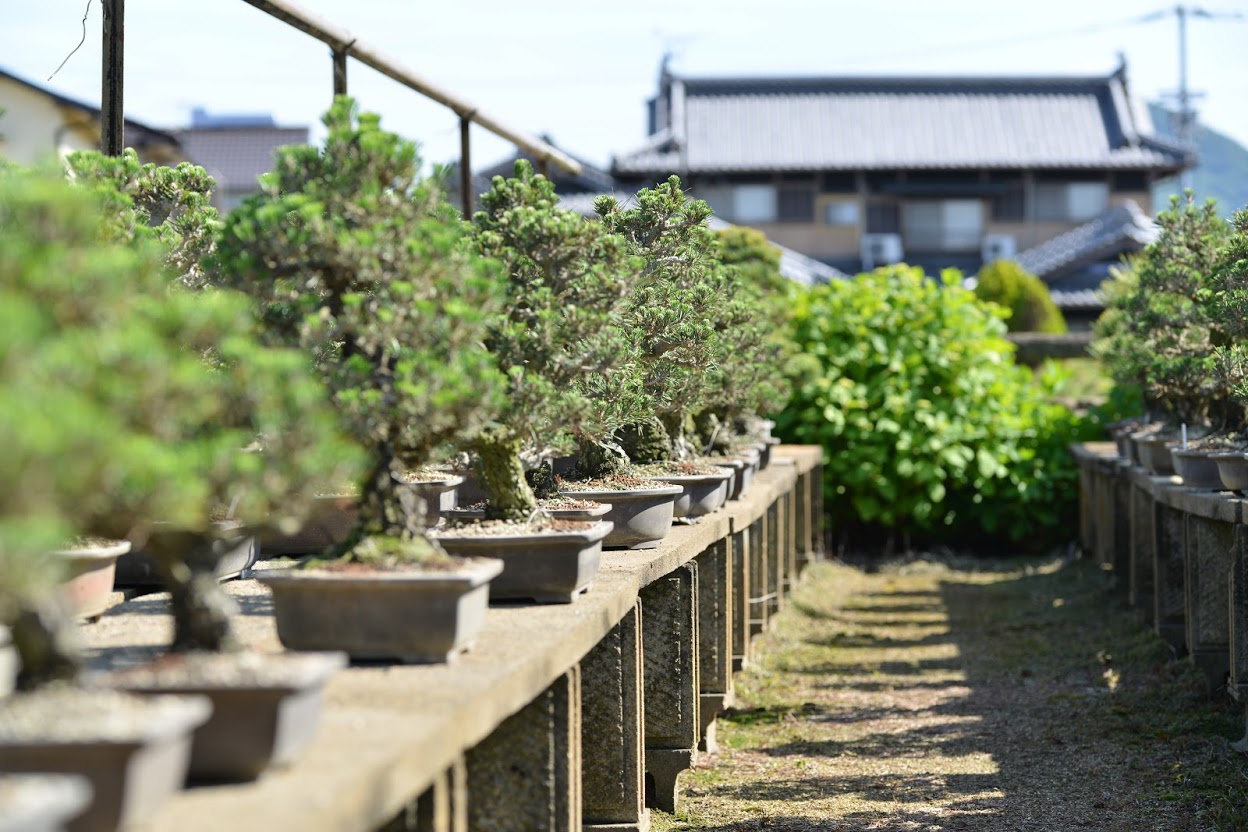 Pine bonsai is the most popular. Takamatsu is one of the leading producers of pine bonsai, and the city is responsible for 80% of the Japanese market.
There are more producers in Kinashi and Kokubunji located in the western part of Takamatsu. Today, as many as 60 bonsai nurseries are situated in these two areas.
They have little rain, and the soil is well drained in the areas. This means the areas are suitable for cultivating pine trees.
Commercial bonsai farming started to bloom about 200 years ago, to be specific, during the Meiji Period. Kinashi and Kokubunji have been competing with each other and trying to improve themselves since the beginning of bonsai farming.
These areas are meccas for bonsai fans from other countries who deify the areas: they long to visit there at least once in their lifetime.
---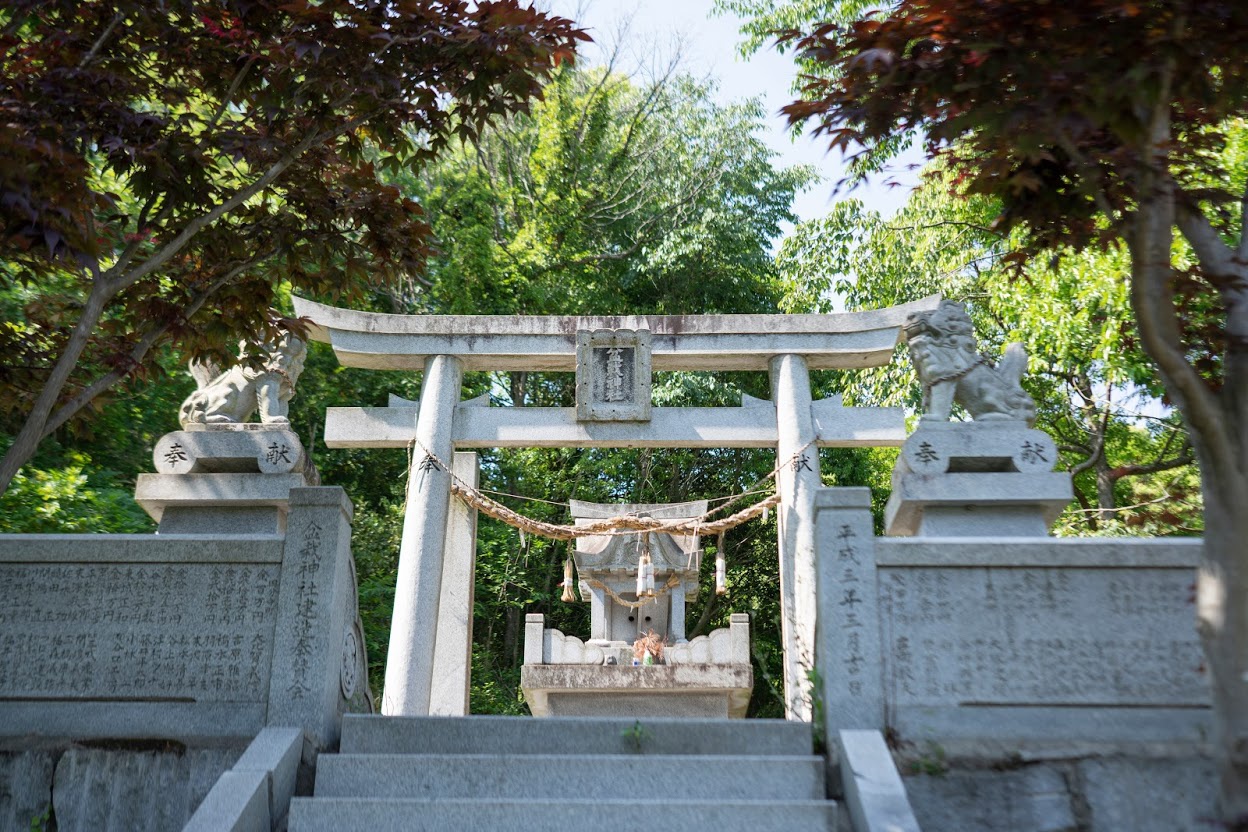 In the Kokubunji area, there is a Bonsai Shrine that worships the god of bonsai.
The shrine is located in a slightly difficult-to-access part of a mountain you can reach after taking some stairs. You can feel the divine atmosphere peculiar to the shrine.
A multilingual map is available: it shows the shrine and the bonsai nurseries in two areas. Use the map when you visit the areas.
The appeal of bonsai - why people love bonsai
Nakanishi Chinshoen is one of the bonsai nurseries in the Kinashi area. We interviewed Mr. Yoichi Nakanishi, the 5th-generation Bonsai artisan.
---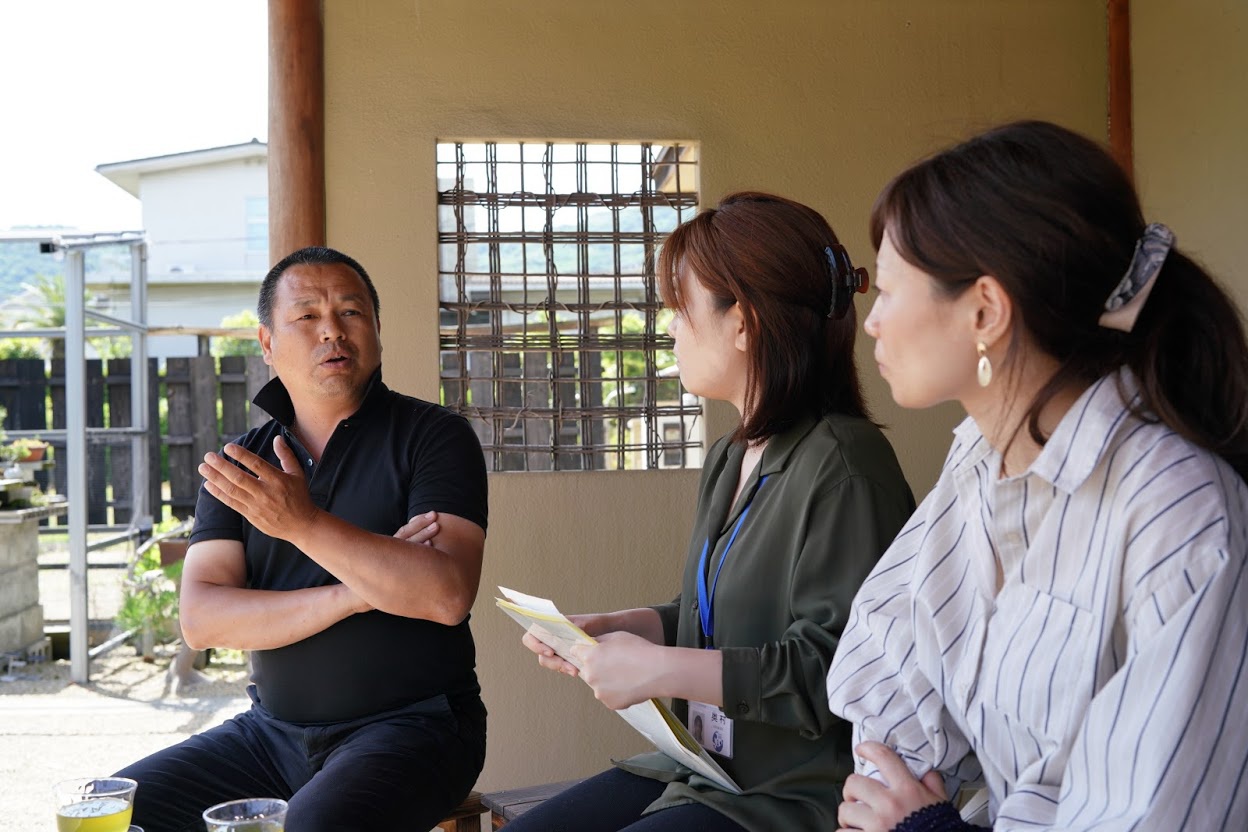 According to him, the appeal of bonsai is that it is alive. You create a concentrated world view in a pot, and cherish it. It is very amusing.
""They (bonsai plants) are growing every second, every minute while we are looking at them,"" he said.
There are some points people appreciate about bonsai that keep on mesmerizing people all over the world.
Let's check them out if you are not sure about the allure of bonsai.
Point 1: A bonsai tree has a front and a rear side!
---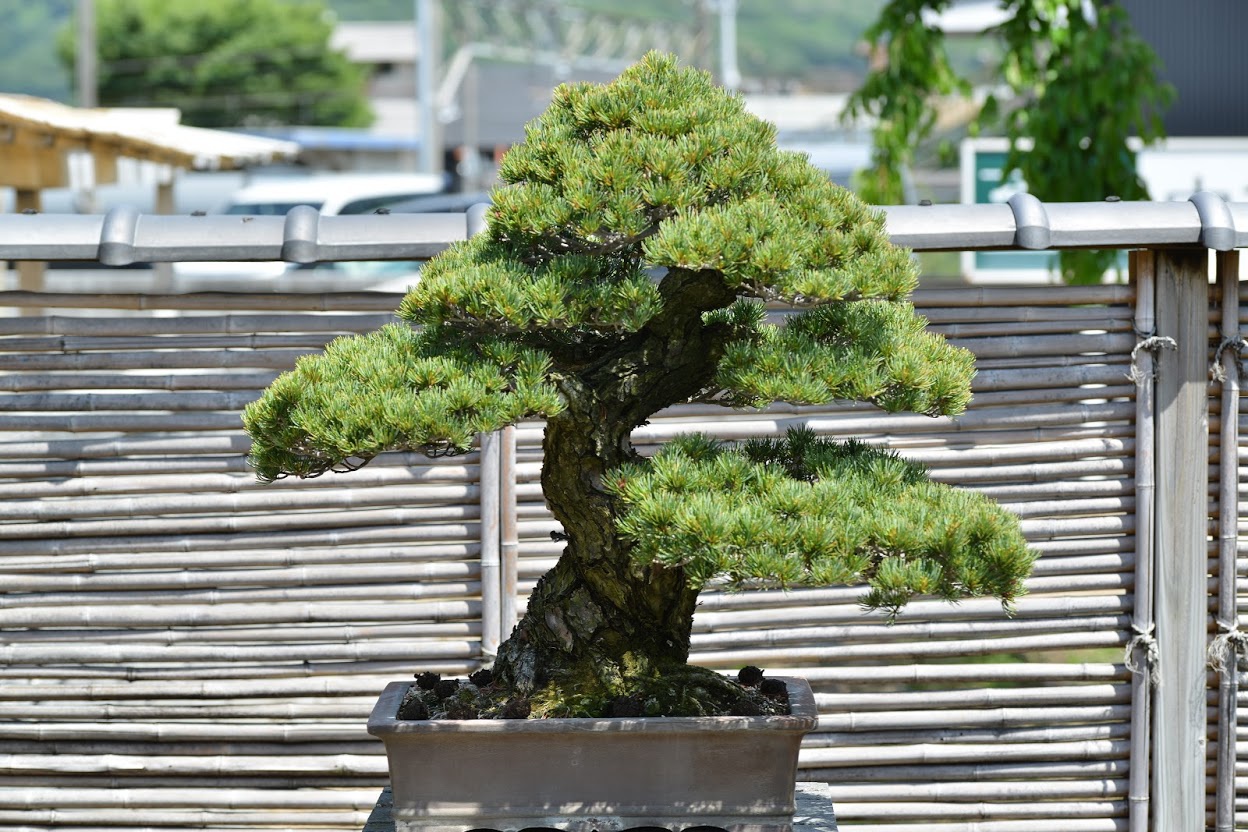 If you are facing the front side of a bonsai tree, you can find the trunk looking clean.
The front side of a bonsai tree indicates the side facing sunlight, expressing a naturally grown tree because plants grow toward the sun.
Point 2: Big size does not mean a high value!
---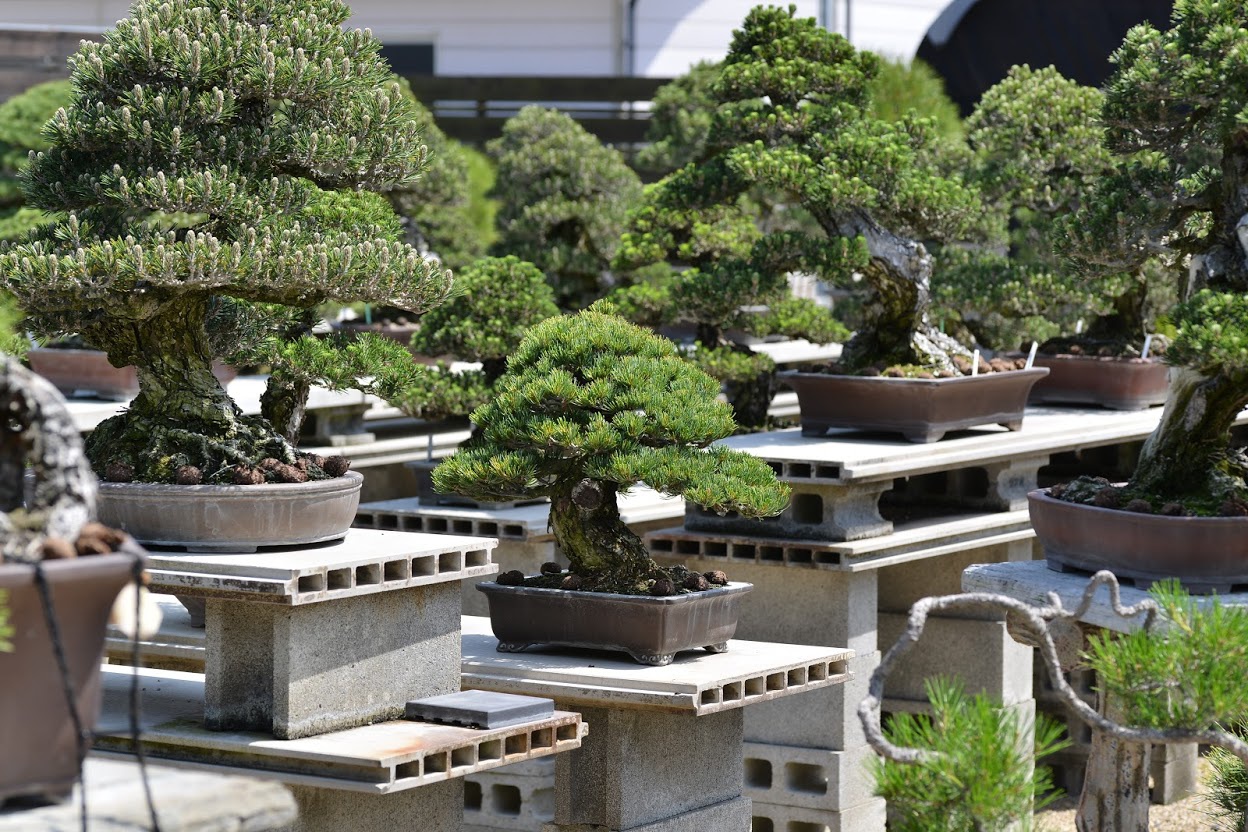 It is often mistakenly assumed that larger bonsai trees are valuable. The longer a tree grows, the higher the value is.
However, longevity also does not always mean a high value. The value varies by shape.
Bonsai is the ultimate art because you can enjoy each moment of growth.
The work is worth seeing if they are grown for many years.
There are some pine trees that are over 300 years old and have been passed down from one generation to the next.
---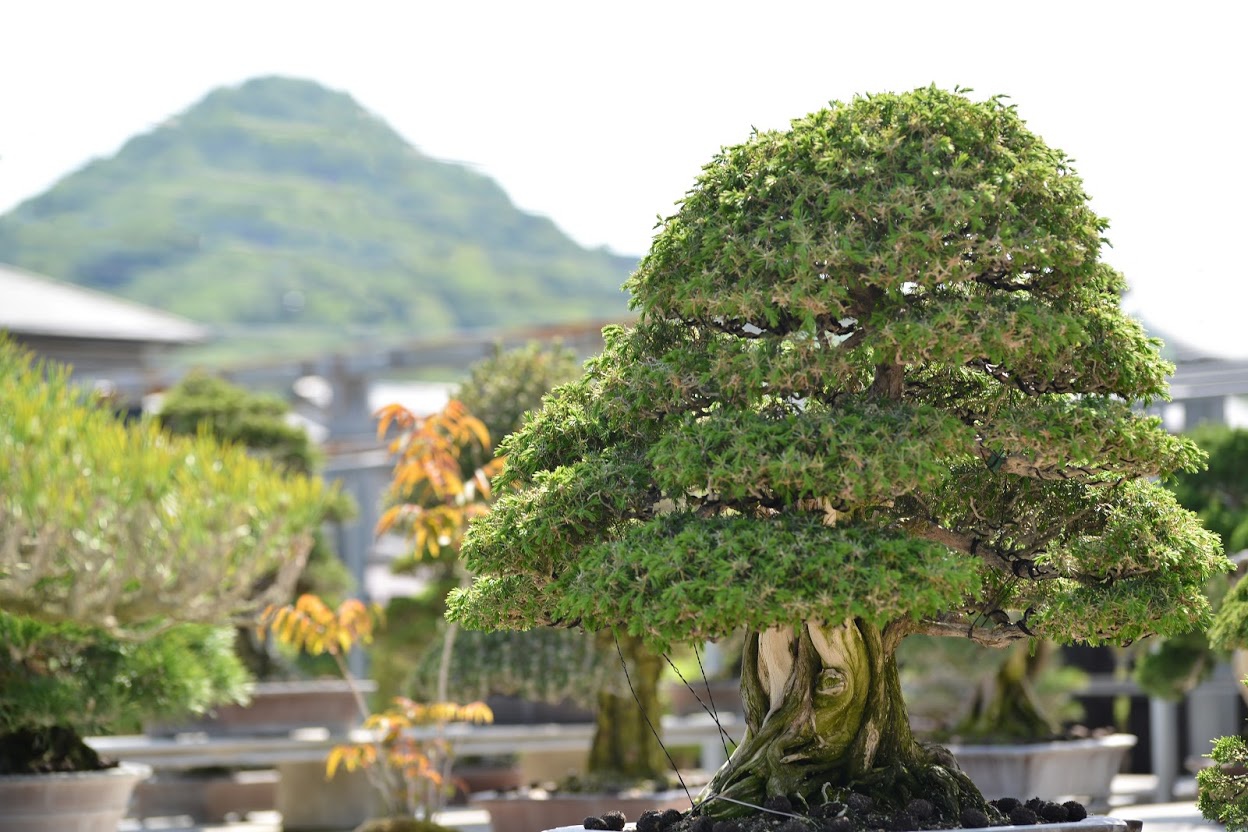 Imagine the background of each bonsai tree. Find elements that attract you. They may be real points of appreciation.
For example, the shape of the tree may be the result of exposure to strong wind, or the tree may have fallen down once, having grown on a cliff. While sitting nearby, imagine the life of each tree like a human's life. Then, you will feel the slow passage of time.
Visiting the bonsai nursery
There are many bonsai nurseries within walking distance from JR Kinashi Station, a ten-minute ride from JR Takamatsu Station by train. One of them is Nakanishi Chinshoen.
---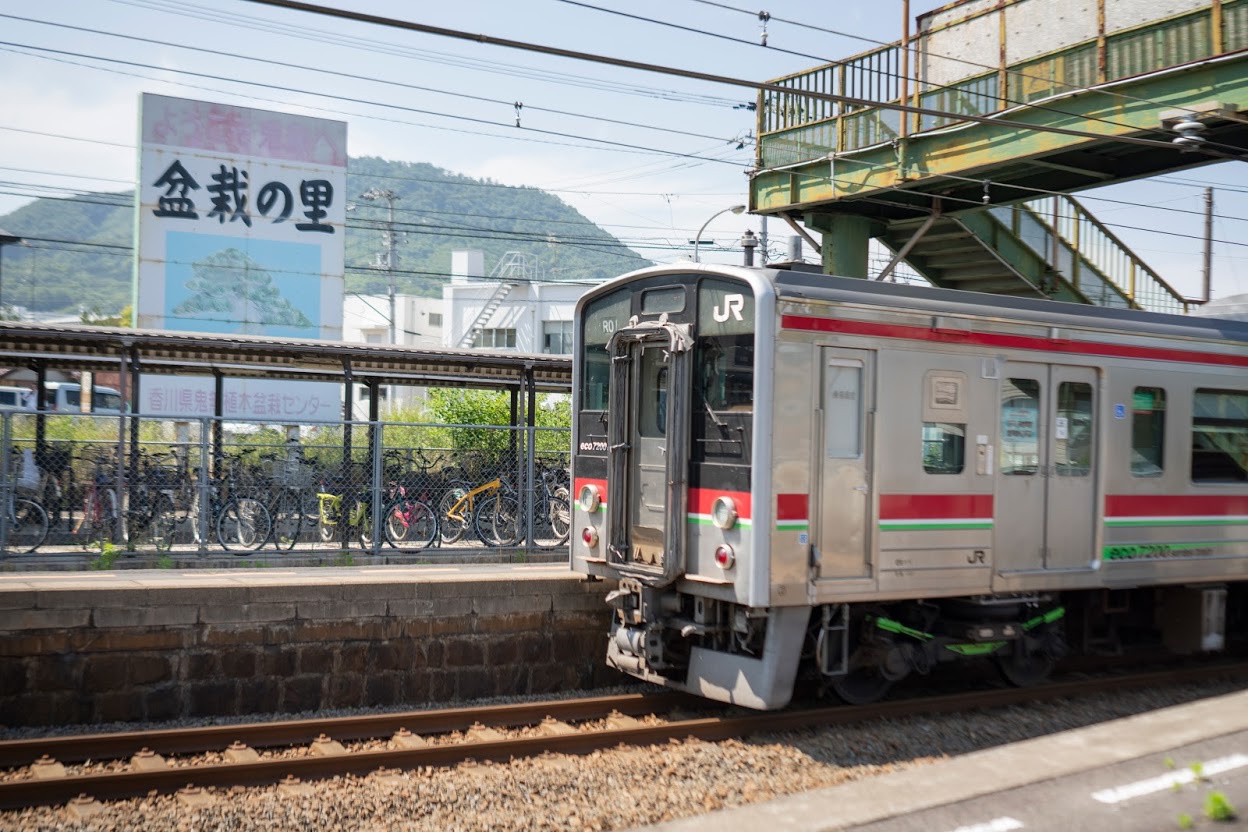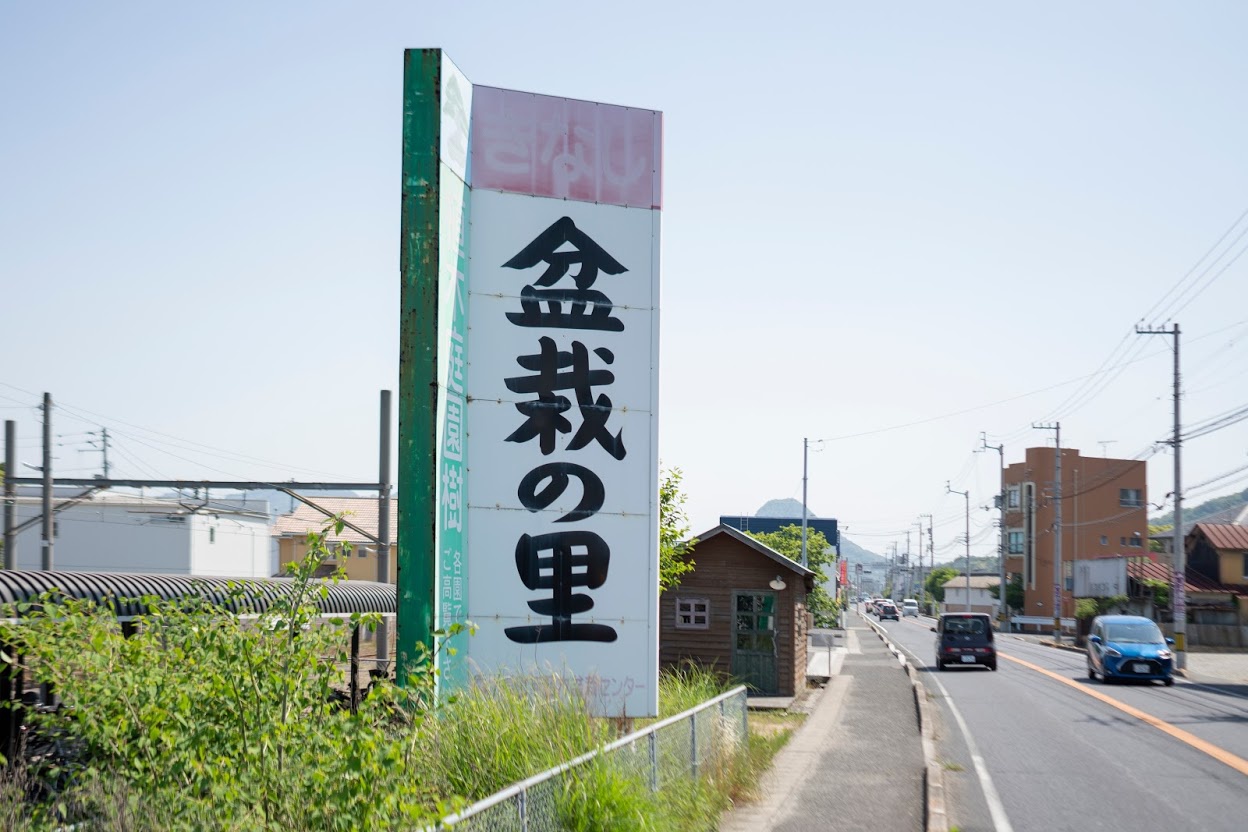 There is the street called "Bonsai Street" because there are bonsai nurseries scattered all along the street.
---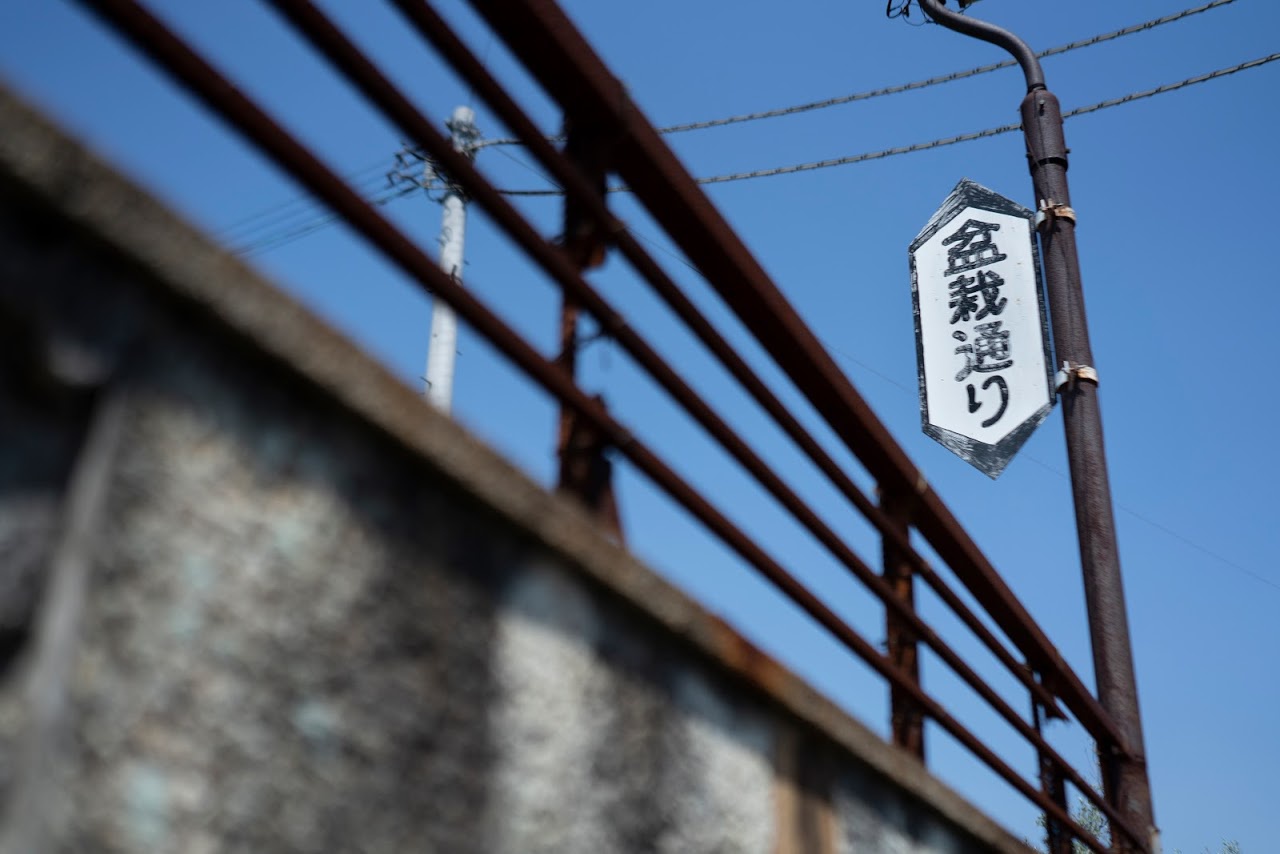 A bonsai nursery is a farm specialized in bonsai farming.
In an area where there are many bonsai nurseries, you can find a unique landscape with large broccoli-like bushes planted regularly.
---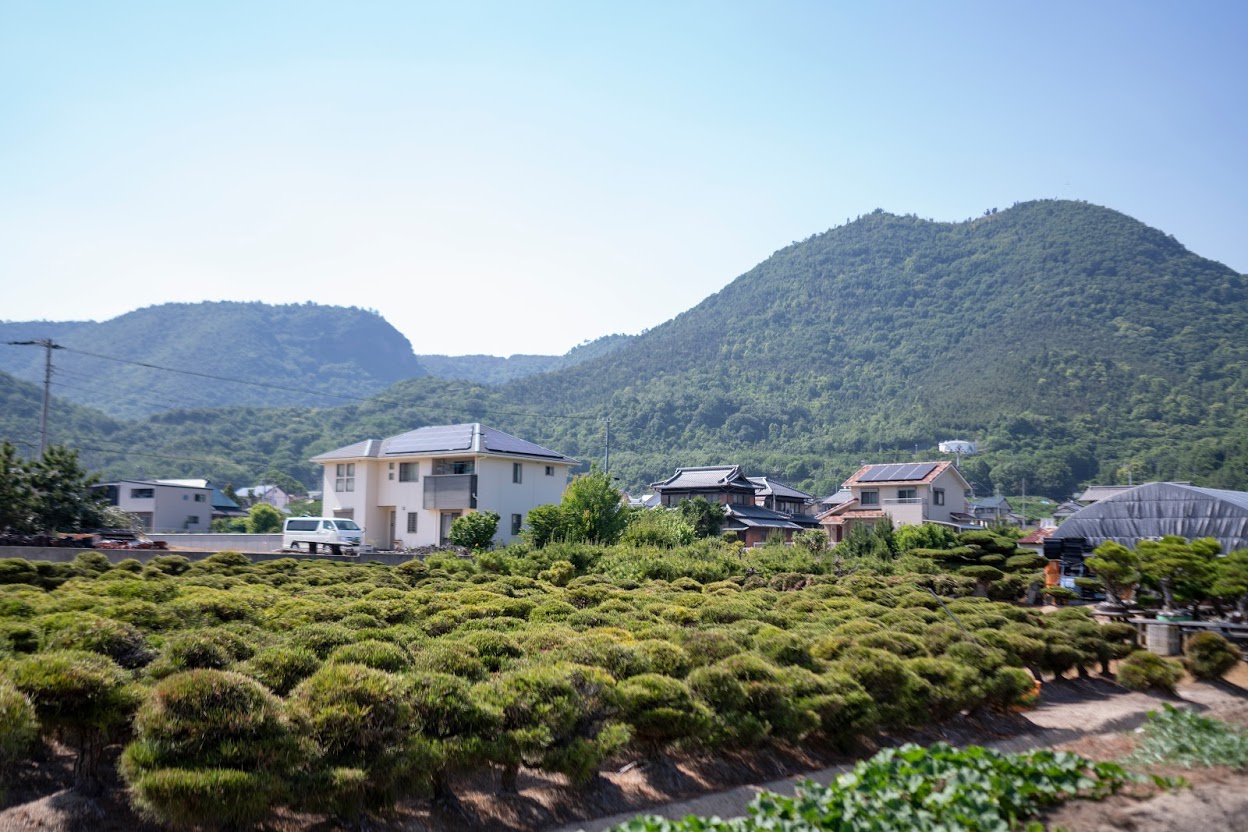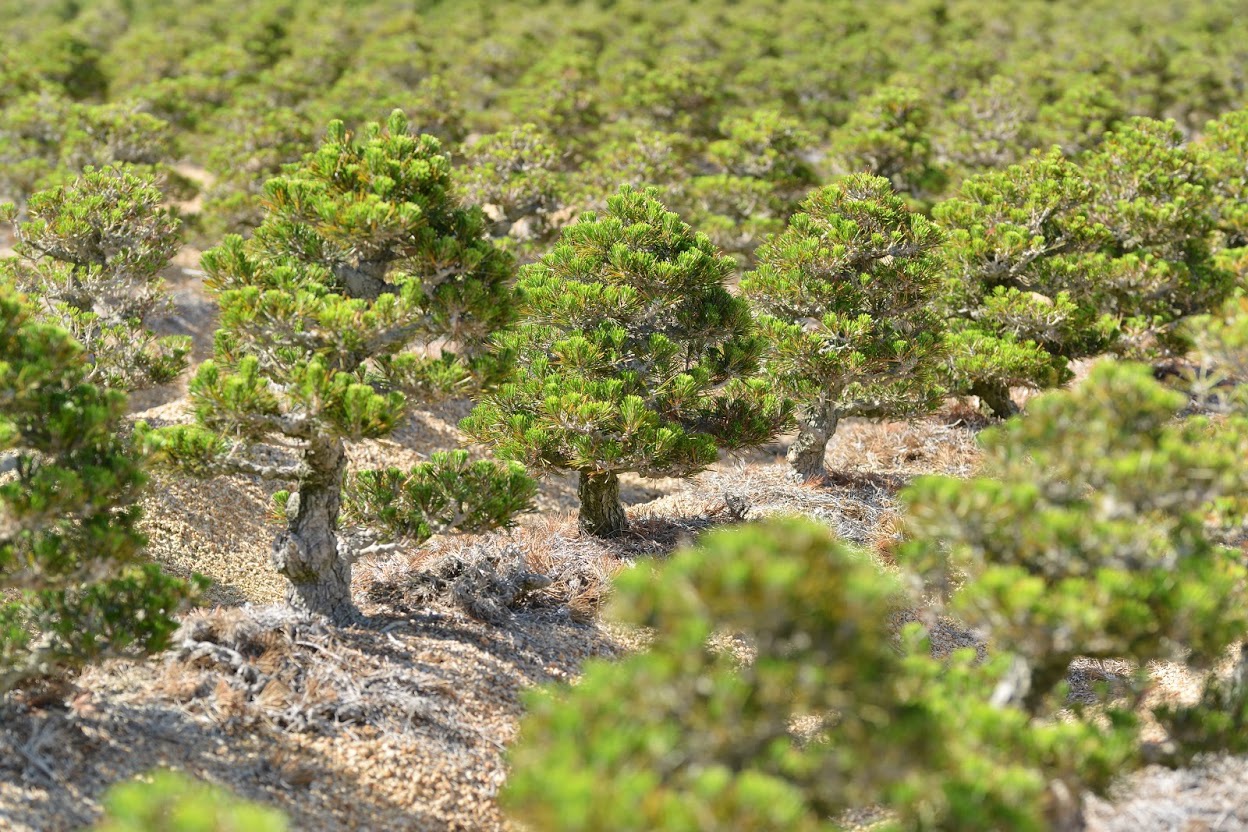 The bushes are in fact pine trees.
There are many different ways of obtaining bonsai seedlings, for example, bringing seedlings from mountains (""yamadori""), and growing pine trees from seeds in pots.
Bonsai fans will be extremely happy if they come here because they can watch how bonsai trees are nurtured.
---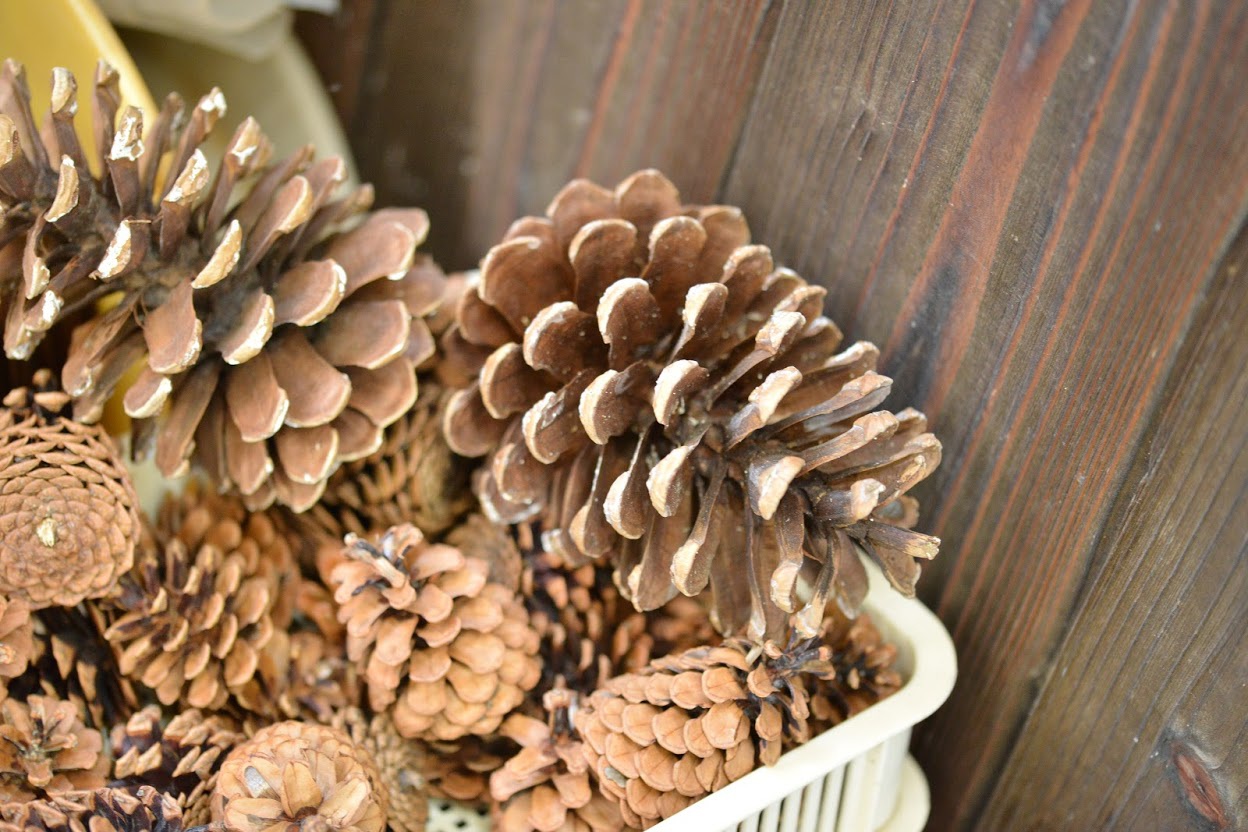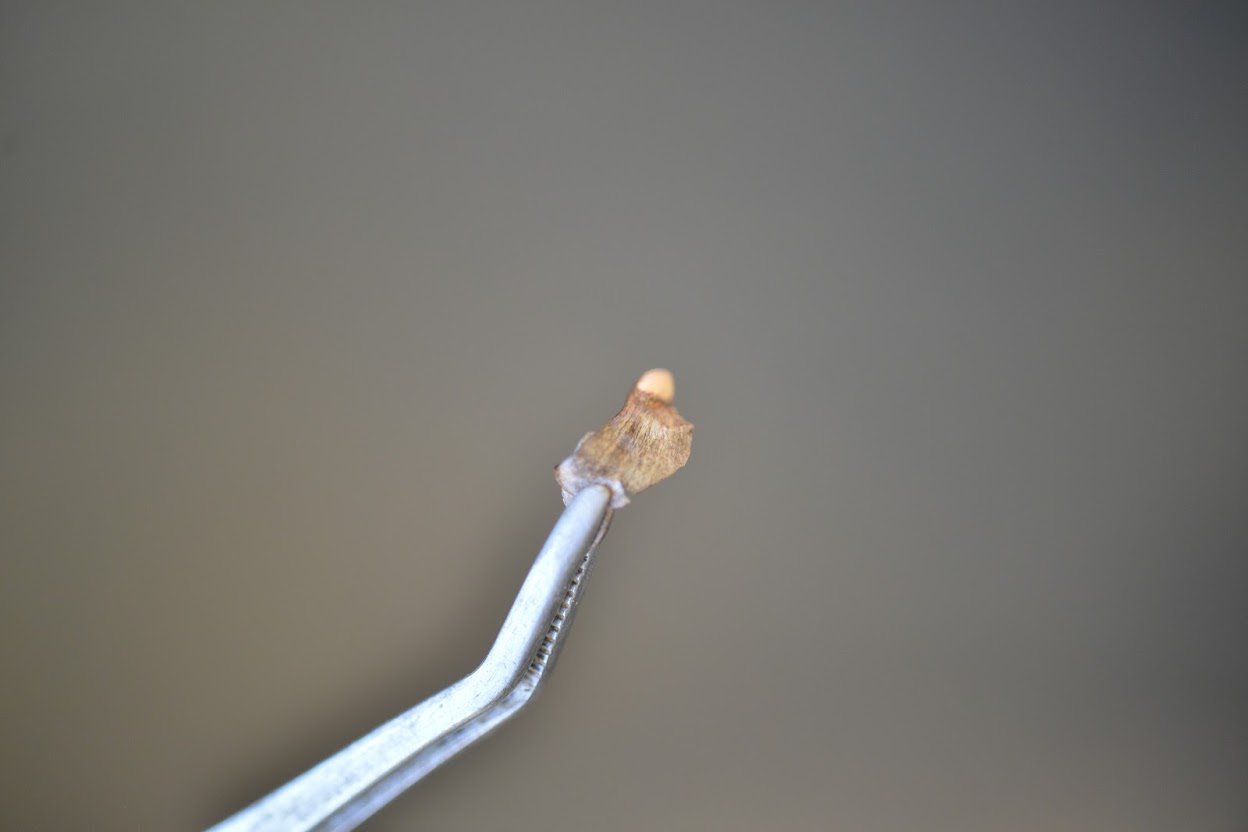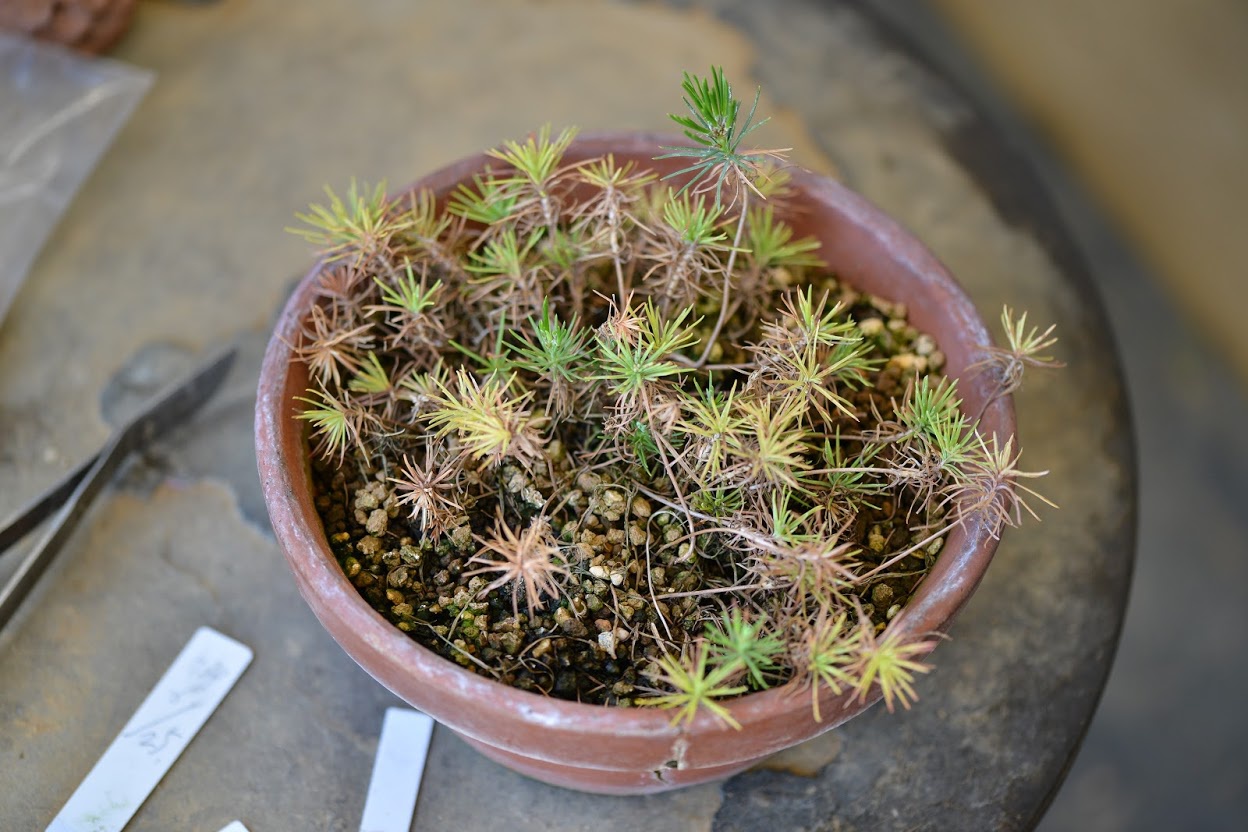 According to Mr. Nakanishi, quite a lot of visitors come to them without appointment.
They include the passengers of cruisers visiting Takamatsu Port, those art fans enjoying art island hopping, and the enthusiastic bonsai fans who come to their ""mecca"" by limousine. We saw some domestic and international guests visiting the bonsai nursery during the interview.
---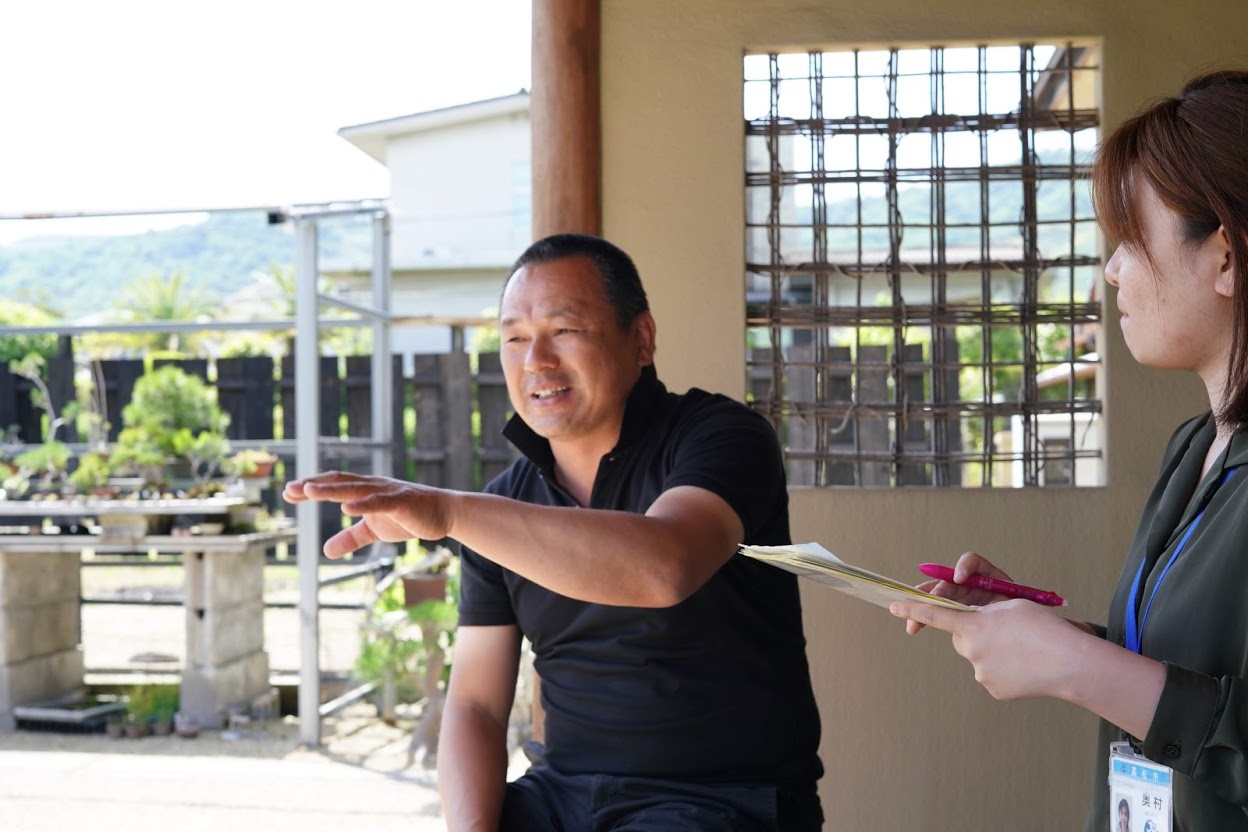 It may be difficult to bring bonsai trees home due to the laws of some countries. However, most of the visitors are from foreign countries at the bonsai nursery. "We are grateful that they come over from other countries to such a specific place," said Mr. Nakanishi with a smile.
Being full of historical and emotional elements, bonsai is trying to change according to the times in some ways while the surrounding situation is changing.
---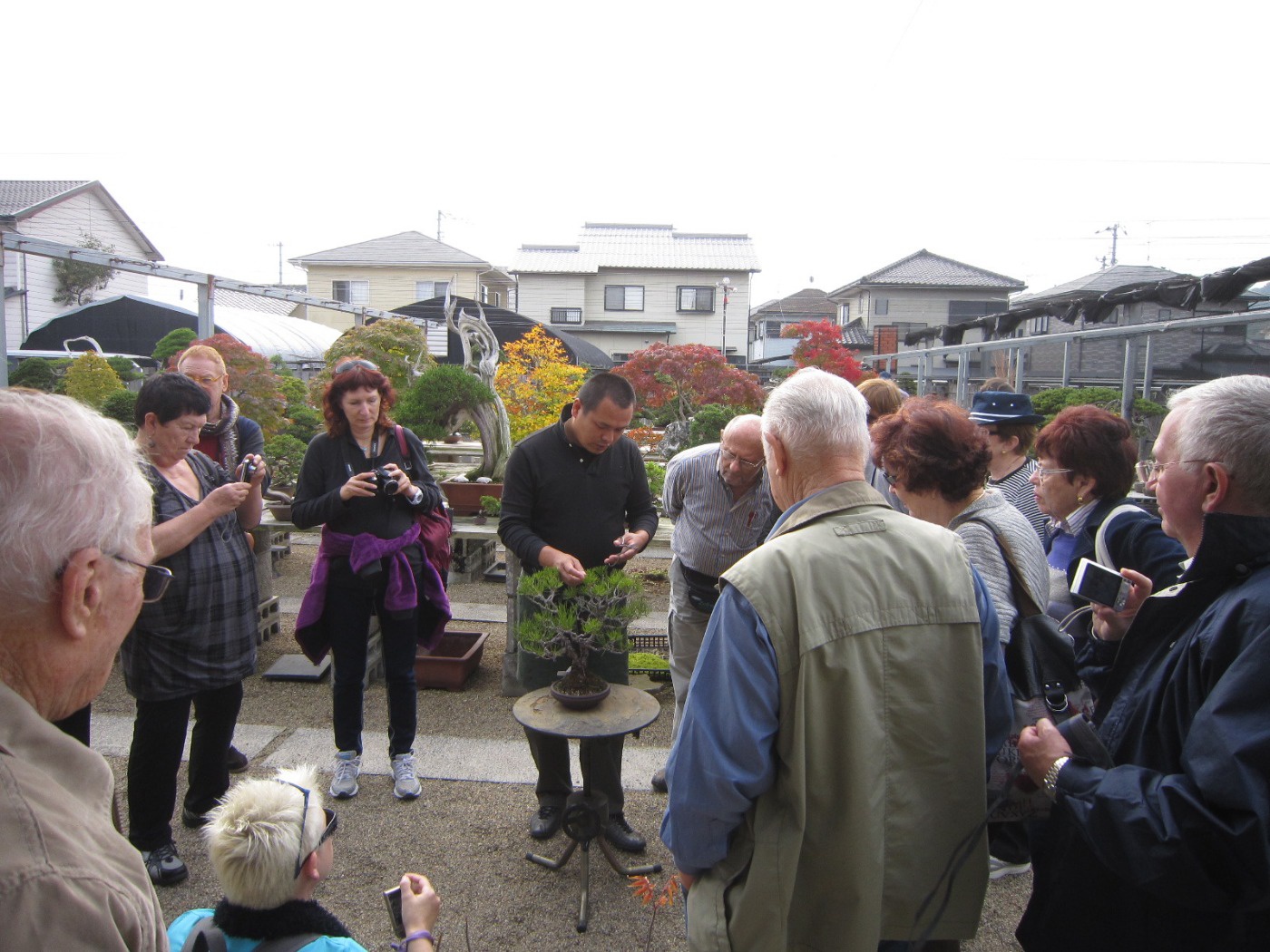 The demand for bonsai has increased around the world thanks to the Internet and social media that have recently been significantly developed. Bonsai artisans have often talked about how they should respond to the demand and expectations of the future.
The local handicraft group organizes and holds workshops. Artisans give lessons for kokedama bonsai (a ball of soil covered with moss with living plants on it) or group planting. The industry is currently exploring the potential.
---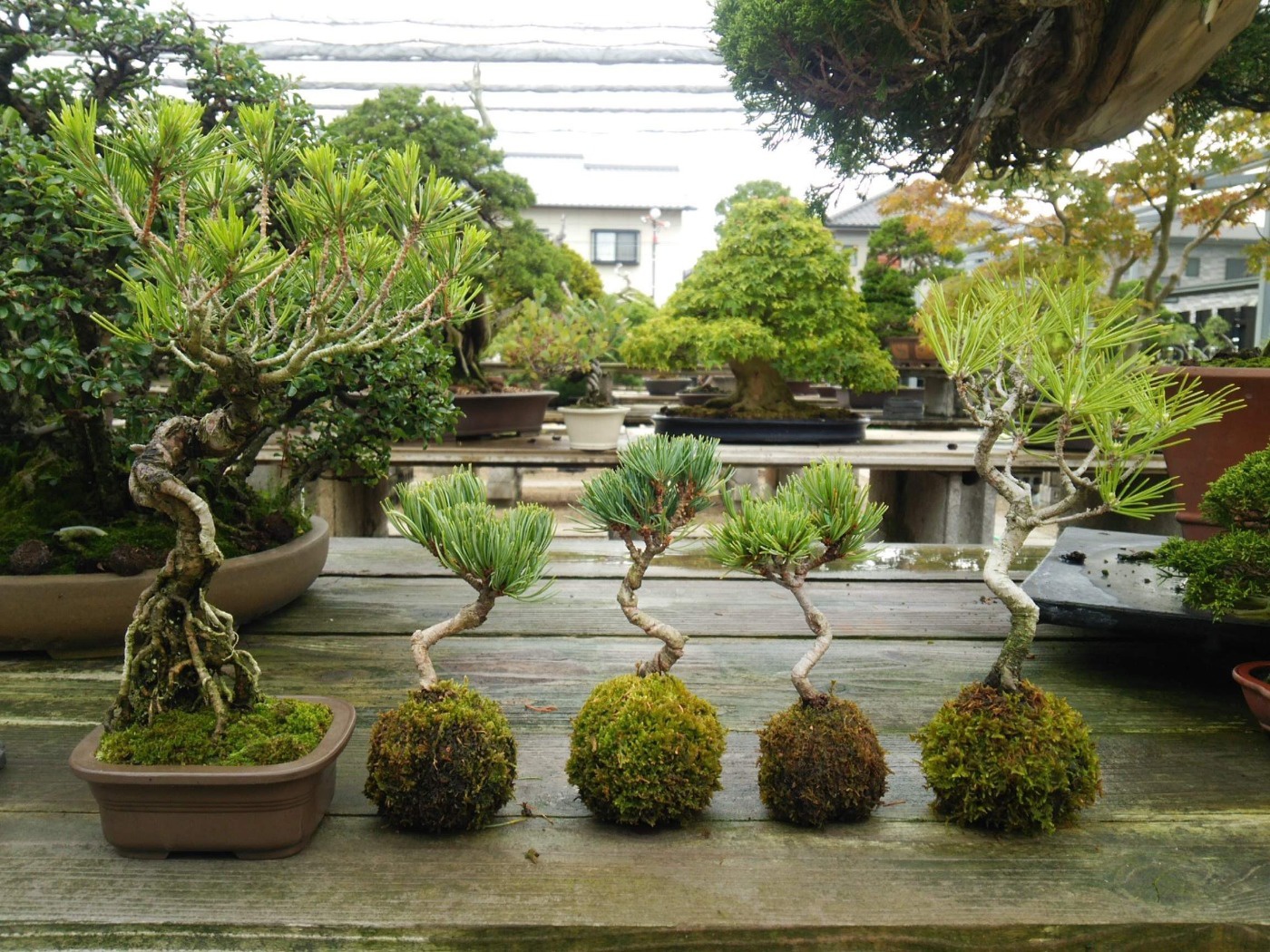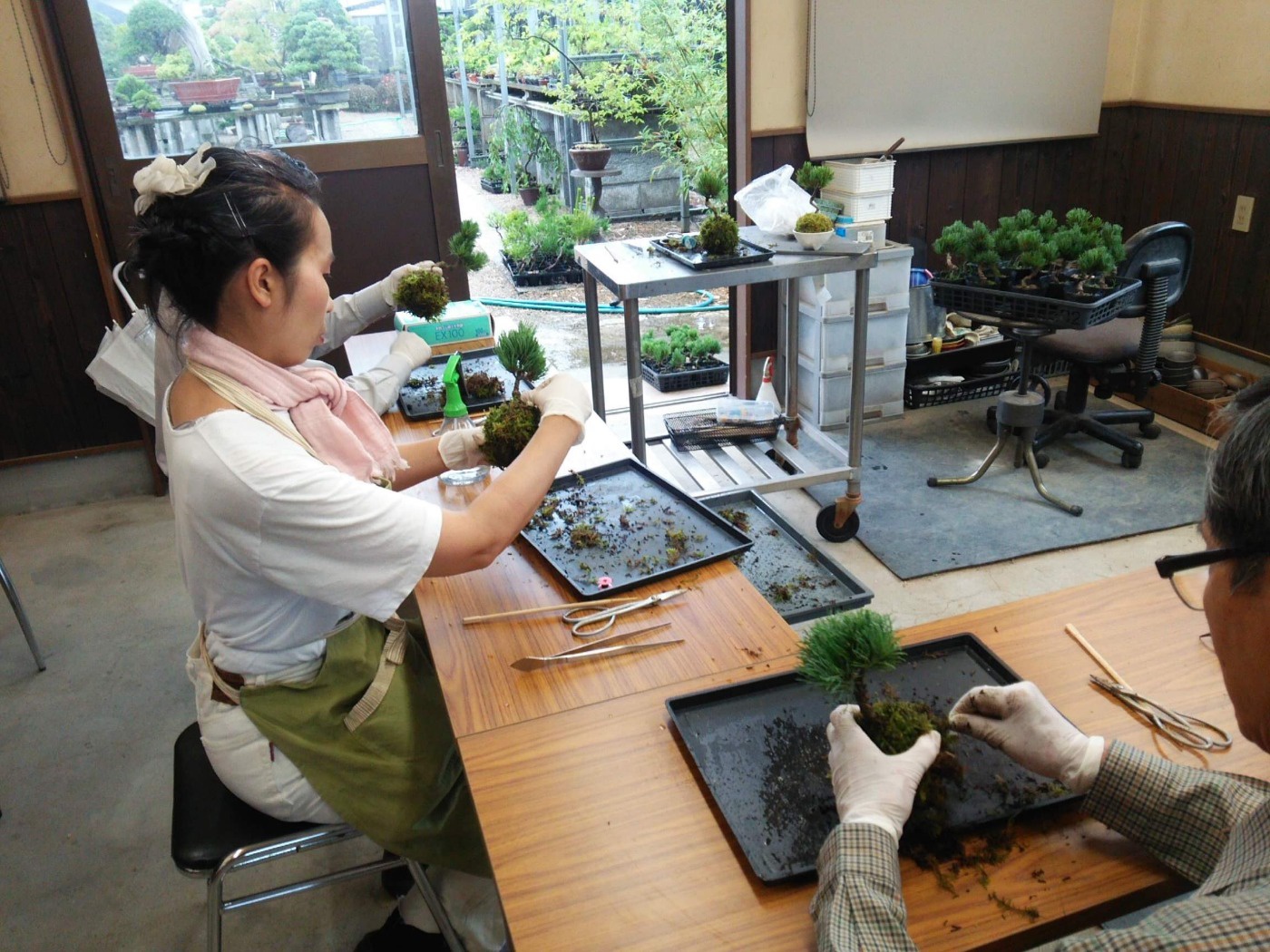 Further flourishing is expected for Takamatsu Bonsai in the future.
Short summary
Japan's smallest prefecture never ceases to attract people around the world with its artistic culture.
Go on a short trip to the mecca of bonsai when you visit Takamatsu. You will discover a world of nature living in a small pot, and it may bring a small difference to your daily life.
---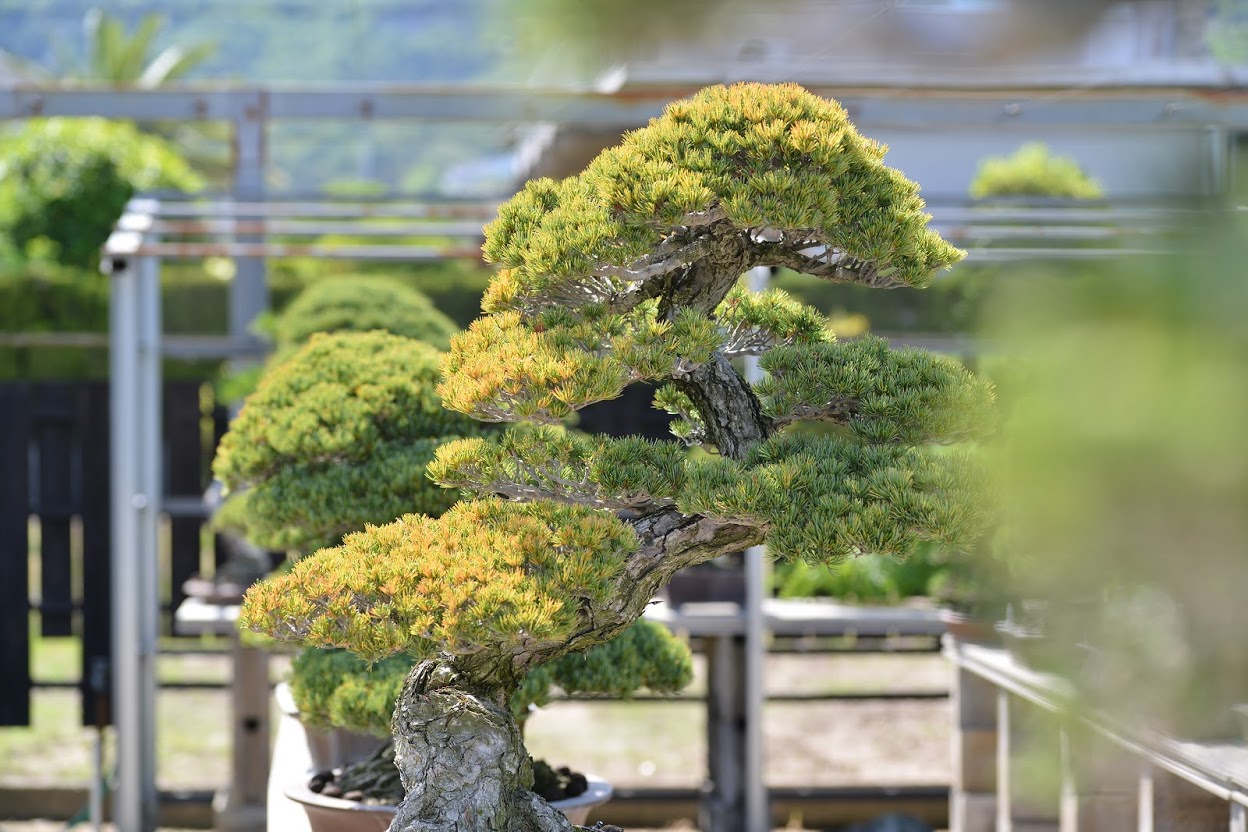 ---
Gathering date:2019.7.18
KEYWORDS